We're not sure what we love more about celebrities: seeing what they wear — or seeing where they live.
Fortunately, Architectural Digest is letting us cash in on one of those guilty pleasures in its March issue, which takes readers inside the homes of Khloe and Kourtney Kardashian, as well as Naomi Watts and Liev Schreiber's New York City residence and Marc Anthony's stunning pad in the Dominican Republic.
While you'll have to pick up the March issue for a full look, Architectural Digest is giving TODAY readers a sneak peek.
Kourtney and Khloe Kardashian
The reality sisters are — literally — quite close. The two are neighbors in Calabasas, California.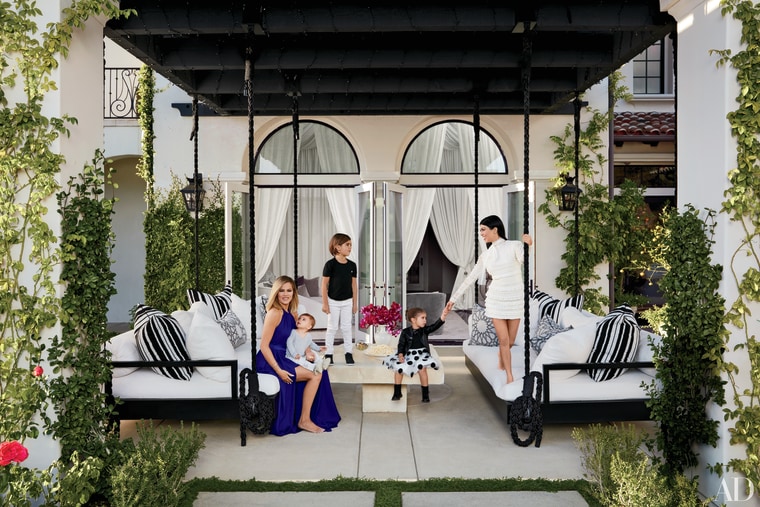 While the sisters shared a designer for their two homes, their style couldn't be more different. While Khloe's house feels glamorous and feminine, Kourtney, who lives with her three young kids, centered her home on family (and modern art).
RELATED: Robin Williams' California home (finally) finds a buyer — see inside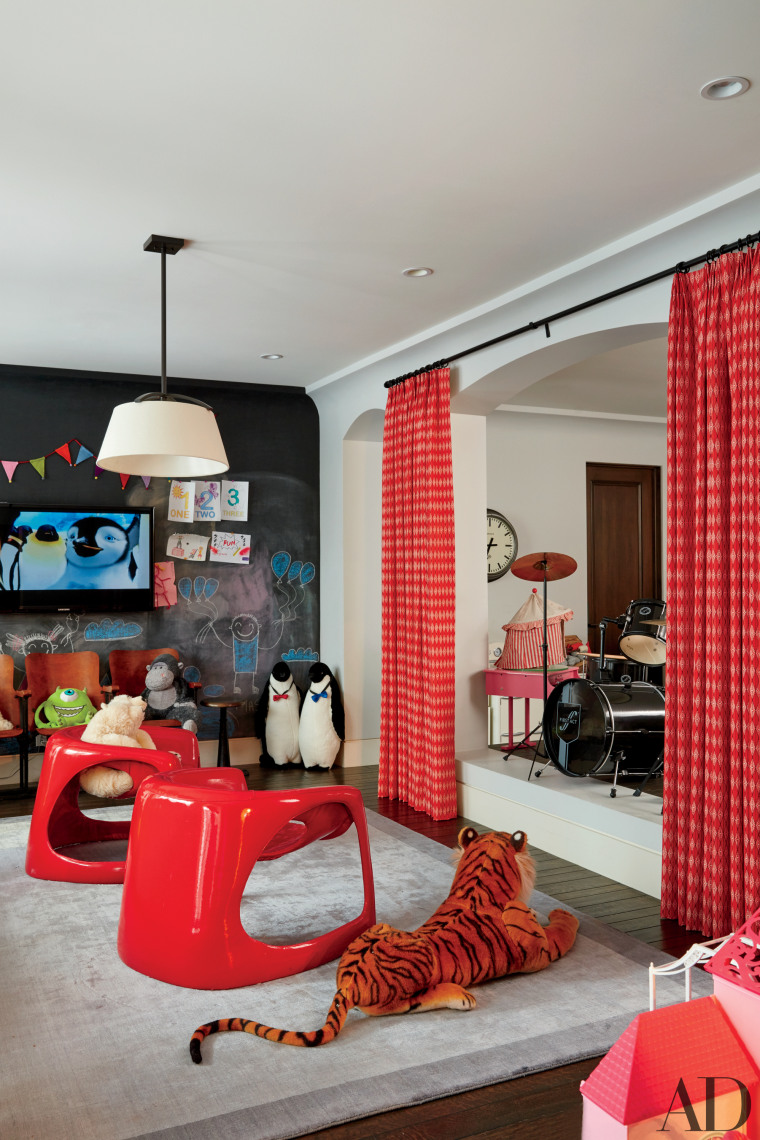 Naomi Watts and Liev Schreiber
While Naomi Watts and Liev Schreiber have been a Hollywood couple for years (and have two sons together), they recently decided to move out of Liev's apartment in Manhattan's NoHo neighborhood and renovate a home to call their own.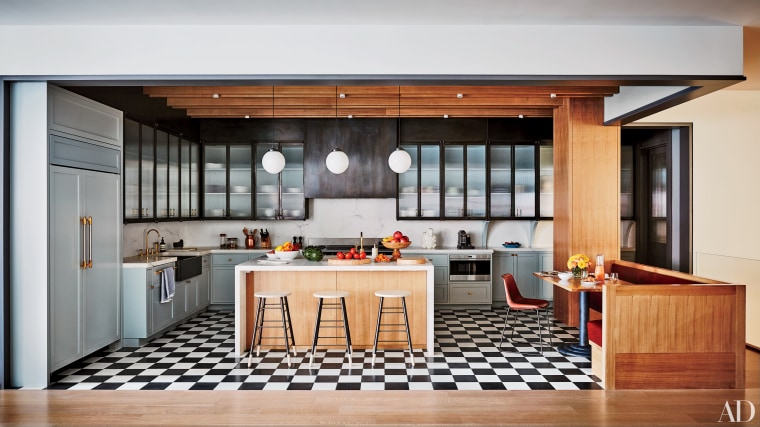 While Naomi admits that she was nervous to tackle the massive undertaking that is renovating a home, she did have one thing she knew she wanted: a banquette in the kitchen. She told Architectural Digest that she "wanted a place where we could snuggle as a family."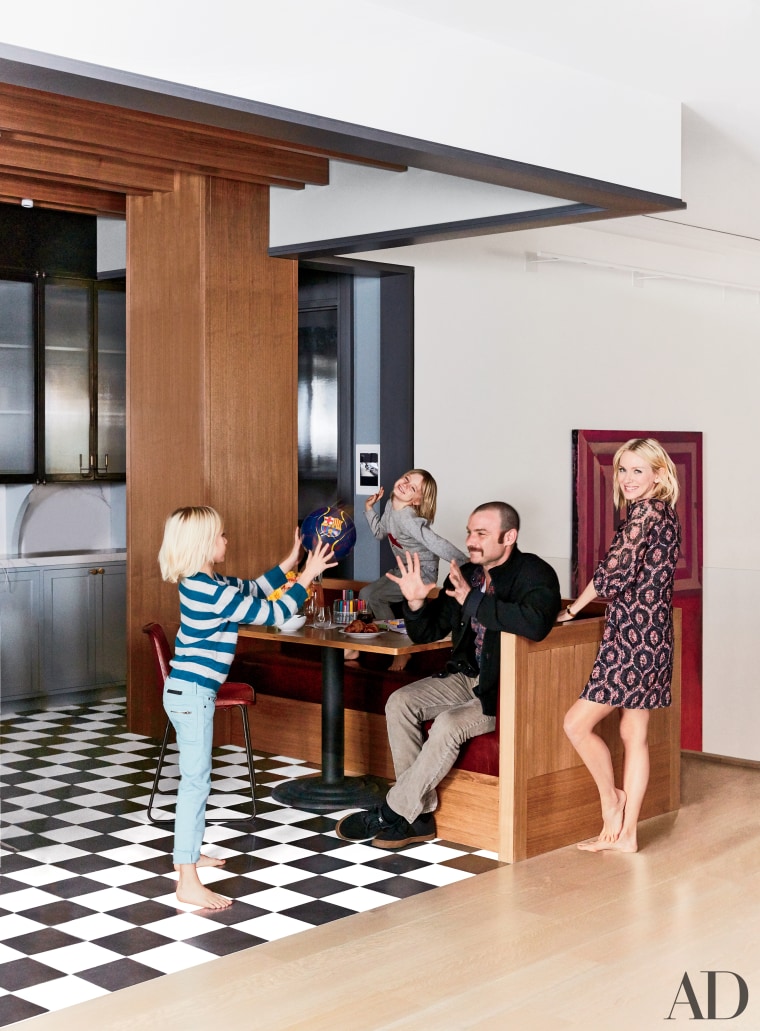 "I didn't want to make a show house," she said. "I wanted to make a true home for us."
RELATED: Look inside John Legend and Chrissy Teigen's new Beverly Hills home
Marc Anthony and Shannon De Lima Muniz
Marc Anthony, can we become vacation buddies? Because we are dying to see his stunning Dominican Republic house, which he calls "Casa de Campo," in person. And hey, the massive estate, which includes a 10,000-square-foot home, pavilions, guest bungalows and more, sleeps 24, so there's plenty of room, right?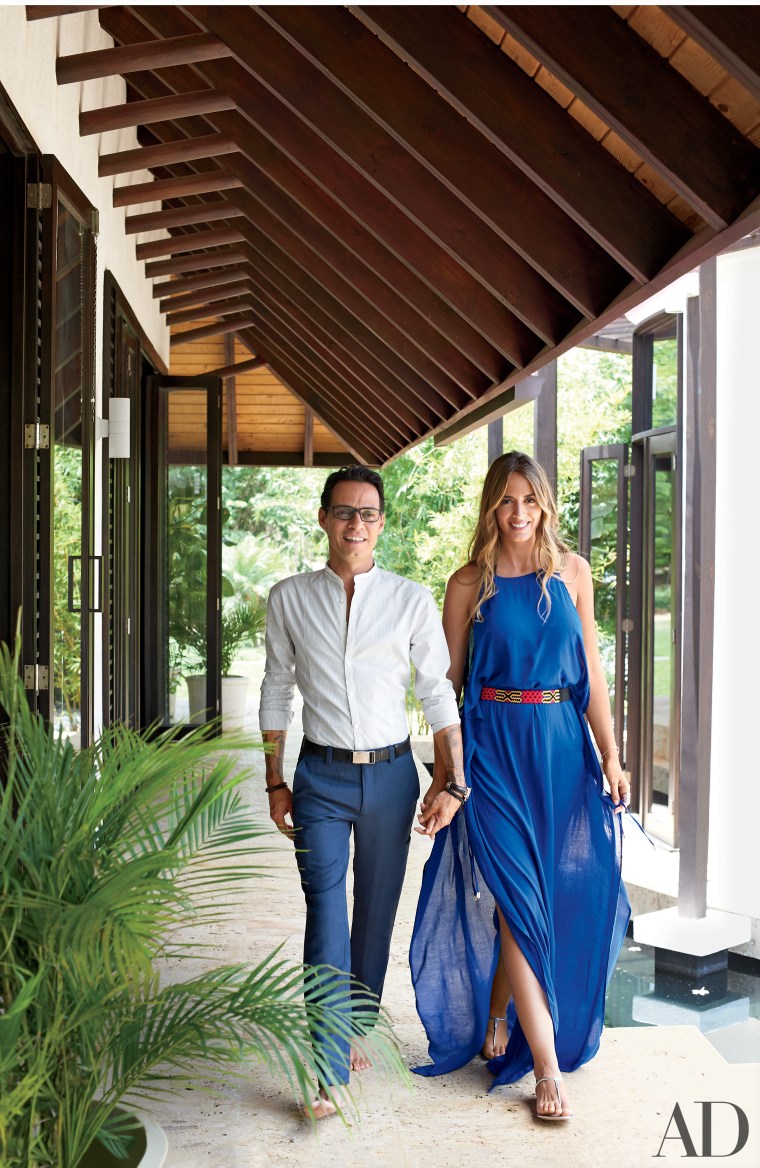 We have our eye on the saltwater pool and its sand bottom. Marc Anthony, who designed the home on napkins, had trucks hoist in sand to pour in the base of the pool.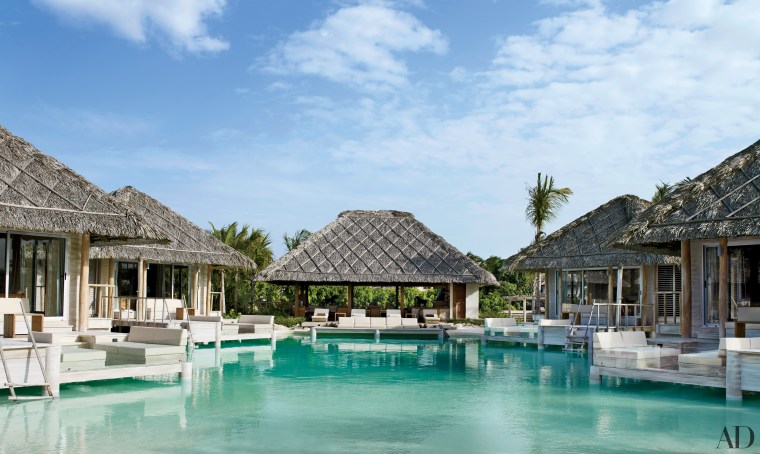 To see more of these stunning homes, pick up the March issue of Architectural Digest.