A California church has a new life as a bed-and-breakfast, and now it's looking for a new owner.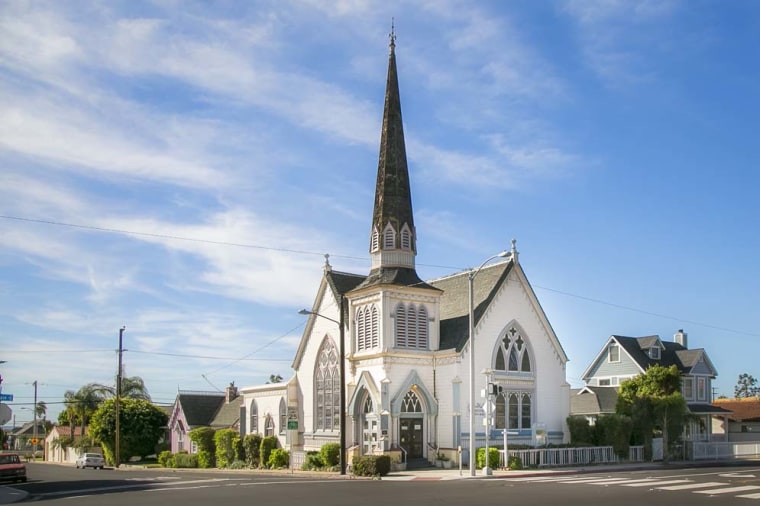 Nona and Richard Bogatch are asking $1.699 million for the bed-and-breakfast, a Victorian Rose, which they run in an old Gothic church in Ventura, California that dates back to the 1880s.
Originally St. John's Methodist Episcopal Church, the building was a Baptist and Pentecostal church and a wedding chapel before falling into disrepair. The couple bought it in 1997.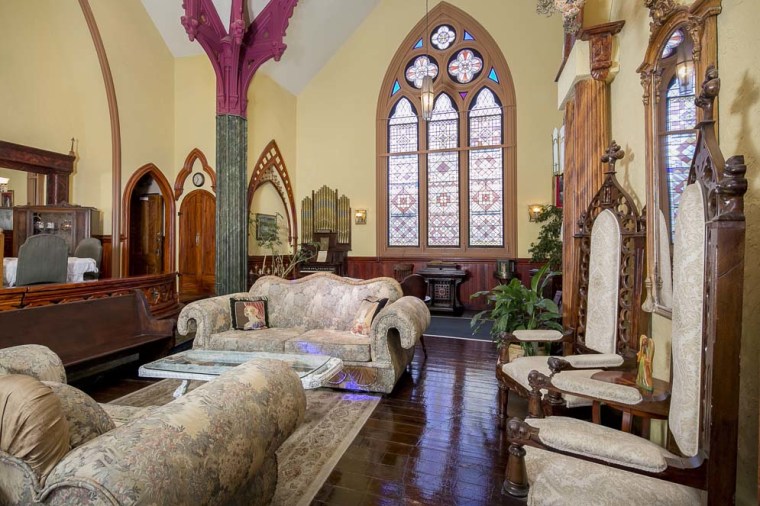 "We've done something to every inch of the building," Richard said. "We made it look like we thought it would look going back 130 years."
RELATED: See inside this 400-square-foot beachside tiny home — it's for sale!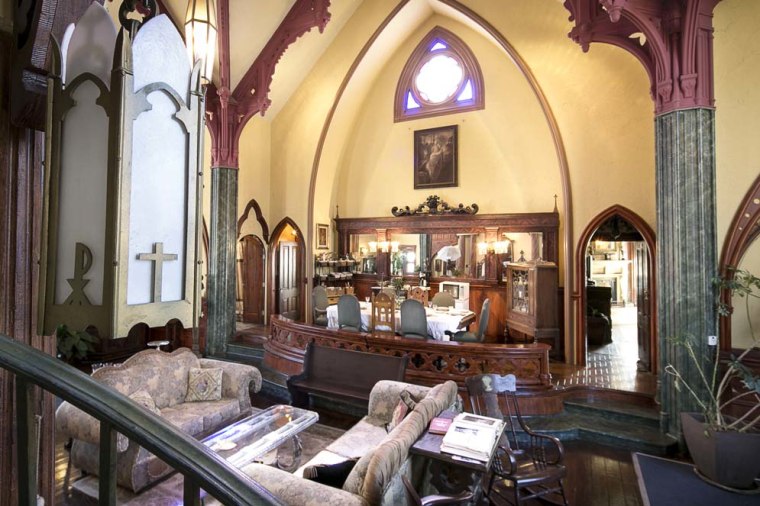 The giant stained-glass windows are original and so is the pulpit — although the couple had to rescue it. "We found out from the mail lady that it was in an antique store, so we bought it back," he said.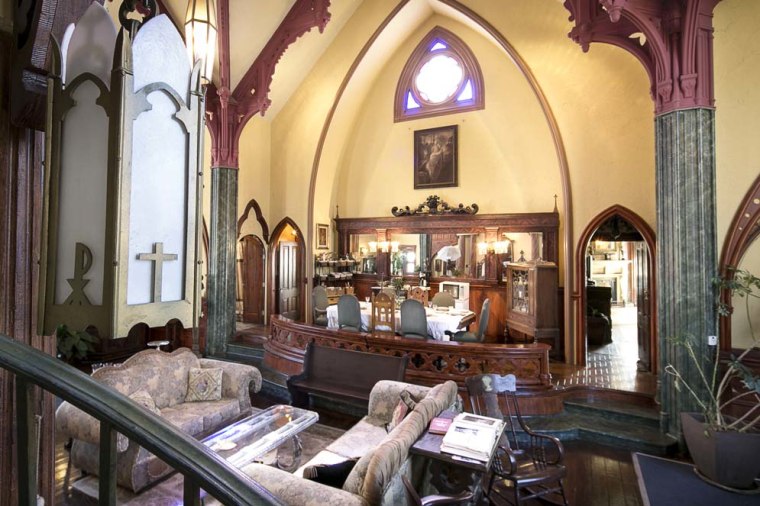 RELATED: Renovate or sell? What to know before deciding
Built of redwood, the 5,307-square-foot structure has six bedrooms, five of them being guest rooms with bathrooms and fireplaces. One guest suite is in the old choir loft, and another is beneath it. The large social hall became two more guest rooms, and the fifth is in the pastor's study.
Attached to the church and included in the listing is an even older home with one bedroom and one bathroom. Richard moved it from down the street, and that's where he and Nona live.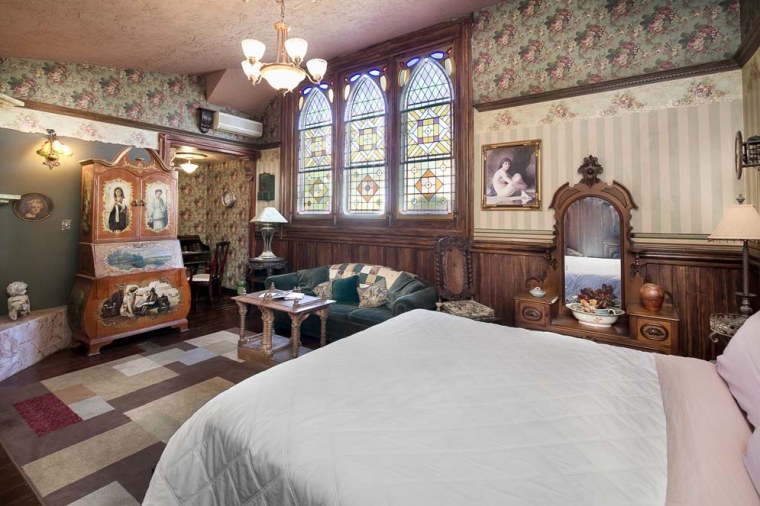 The listing is held by Arlene Shatsky of Coldwell Banker.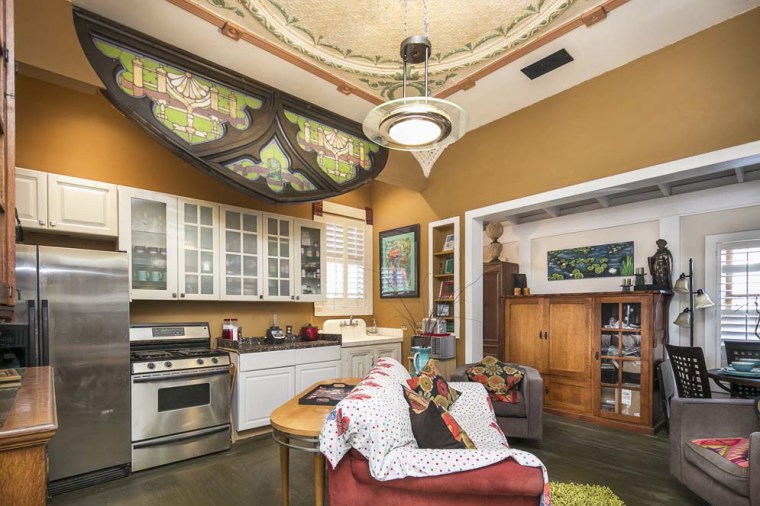 Photos by Will Edwards Photography
Related:
This article was originally published April 16, 2015.