Don Draper returns April 5 for a final turn on "Mad Men," but his slicked-back, witty spirit will live on in many mid-century homes across the country.
In fact, a modern home that appeared in season two of the show is now on the market for $7.5 million, but if that's a few million too steep for you, check out these mid-century modern listings starting at $225,000:
Glasgow, Kentucky409 Brice Ave, Glasgow, KentuckyFor sale: $225,000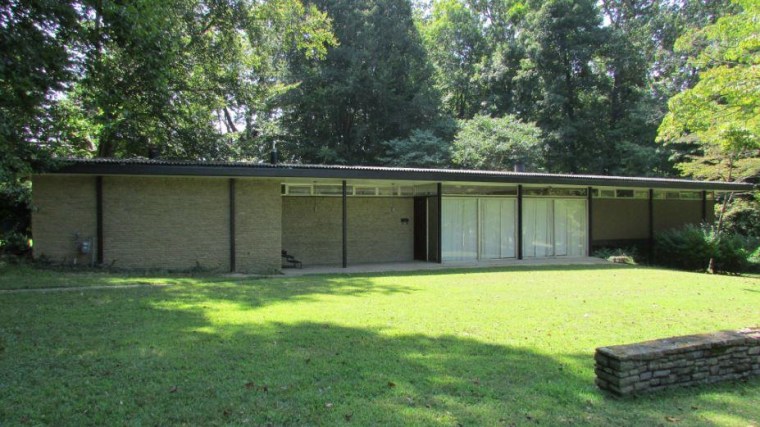 It's the first time this home has been on the market since it was built in 1955. Like many mid-century modern homes, it features an open floor plan, natural materials such as creek stones and walls of floor-to-ceiling glass.
See more listings in Glasgow, Kentucky.
Los Angeles, California5158 Los Adornos Way, Los Angeles, CaliforniaFor sale: $1.997 million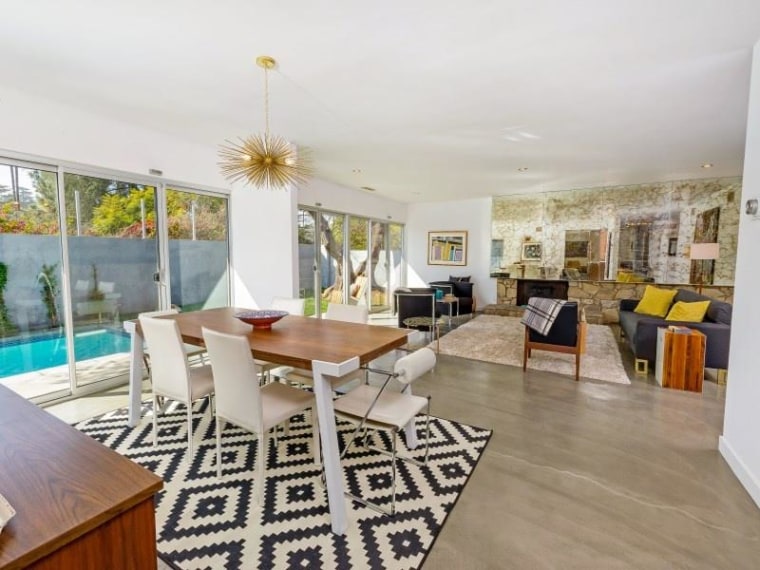 The mid-century vibe of this 1963 home runs so thick you'd expect Samantha Stephens to greet you at the door with a martini. It features a stone and gold-vein-mirrored fireplace surround, newly polished concrete floors and a master suite with a sunken vintage-tiled tub and a private meditation garden.
Check out more Los Angeles listings.
Bloomington, Indiana438 S Meadowbrook Dr, Bloomington, IndianaFor sale: $499,000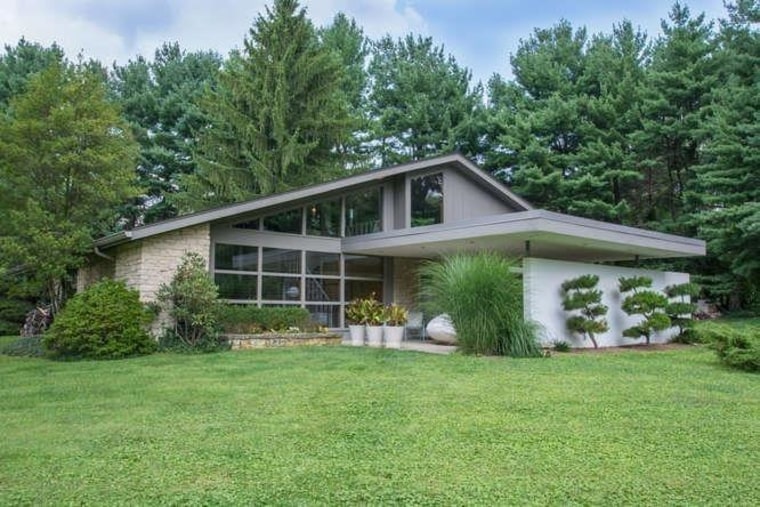 Like a lot of mid-century modern homes, this one has been renovated with new wiring, plumbing, insulation and a high-efficiency heat pump — plus a year-old hot tub on the back patio.
Check out more homes for sale in Bloomington, Indiana.
Phoenix, Arizona5827 N 10th St, Phoenix, ArizonaFor sale: $375,000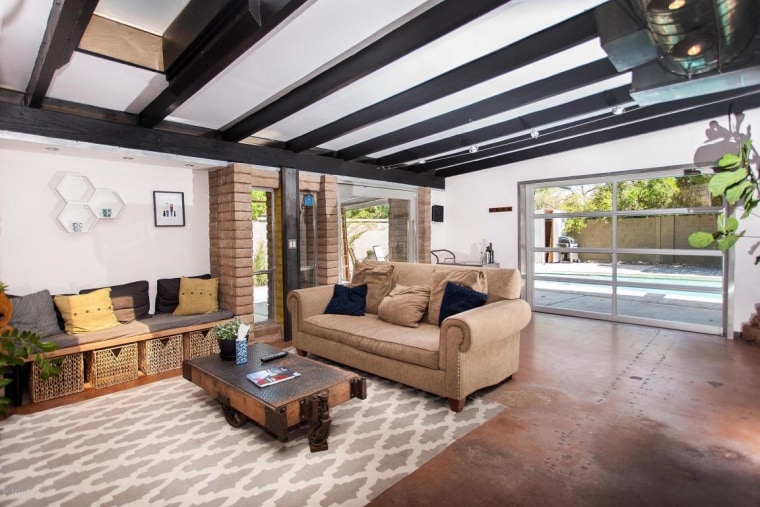 Gutted in 2011 for a major mid-century modern makeover, this home still has the look of the 1950S, including exposed beams and lots of light. Two garage-style doors open from the kitchen and living room onto a backyard with a swimming pool and lounging areas.
Check out more homes in Phoenix, Arizona.
Jackson, Mississippi2456 E Northside Dr, Jackson, MississippiFor sale: $300,000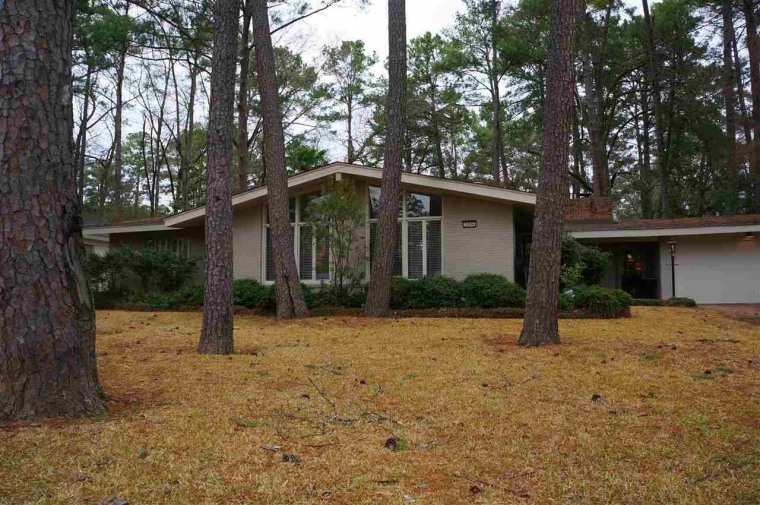 Vaulted ceilings and tall windows bring an airy feeling to this mid-century modern, which boasts open spaces but also privacy — for example, a secluded patio off the master suite. The backyard also has an entertainment-ready patio with an elevated deck.
View more homes on the market in Jackson, Mississippi.
Rancho Mirage, California71767 Tunis Rd, Rancho Mirage, CaliforniaFor sale: $499,000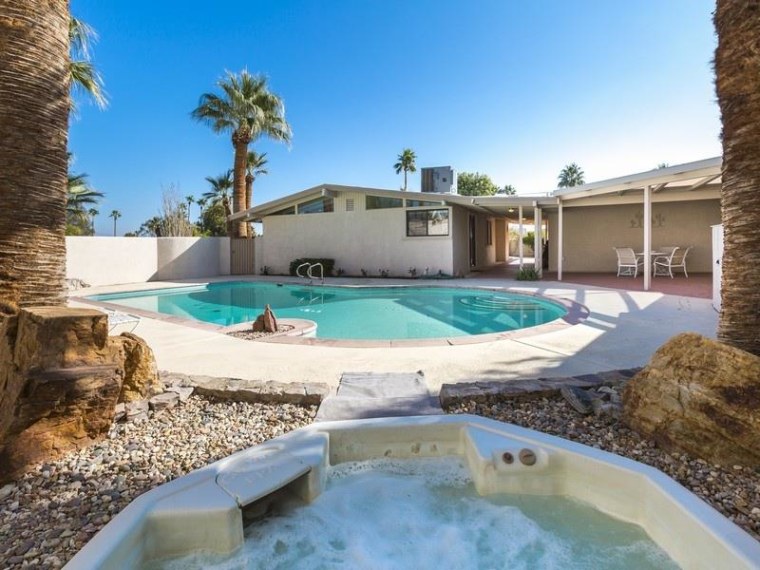 Much of the appeal of mid-century moderns is their embrace of the outdoors. This 1956 home in the arid Coachella Valley features mountain and pool views — plus the requisite exposed beams of the era.
See what else is on the market in Rancho Mirage, California.
Albuquerque, New Mexico1101 Sigma Chi Rd NE, Albuquerque, New MexicoFor sale: $375,000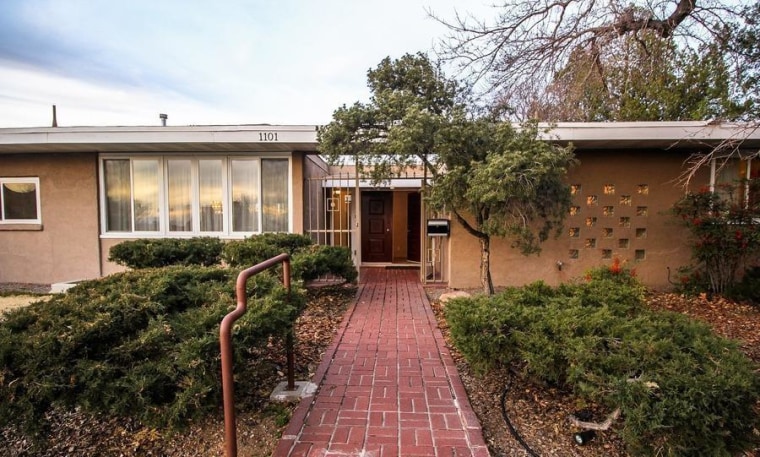 Built in 1951, this home has international flair — which is to say, a flat roof, metal casement windows and little decorate detailing. In back, it boasts 40 feet of window walls with views of the backyard and mountains.
Check out more listings in Albuquerque, New Mexico.
Dallas, Texas1719 Corday St, Dallas, TexasFor sale: $389,900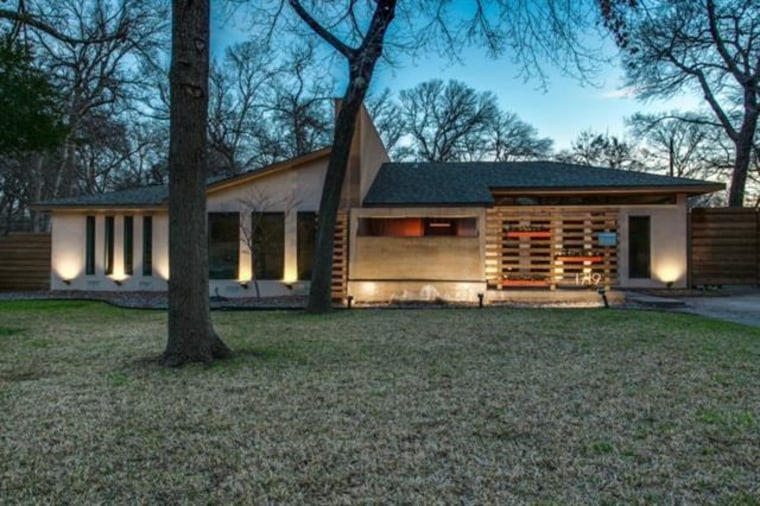 A wall of water welcomes you into this home's open floor plan, which was a hallmark of mid-century modern architecture. The space also features bamboo floors and a large backyard deck.
See more homes for sale in Dallas, Texas.
Carnegie, Pennsylvania2 Scheffield Rd, Carnegie, PennsylvaniaFor sale: $449,900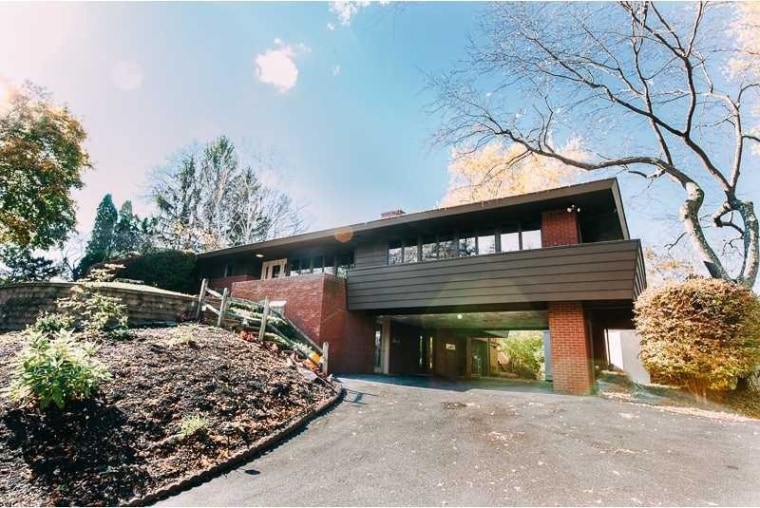 This 1969 home's open floor plan and wrap-around decks are great for entertaining or just taking in the view. "It is a masterpiece of nature and dwelling," according to the listing, which also describes the aim of mid-century modern architecture.
See more homes for sale in Carnegie, Pennsylvania.
Midland, Michigan4000 Orchard Dr, Midland, MichiganFor sale: $585,000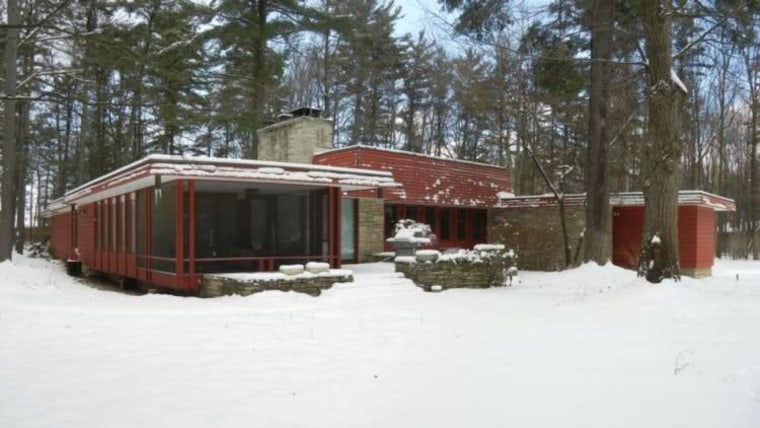 This 1964 home sits on 2.68 acres and features mahogany wood, broad expanses of glass and a fireplace that's surrounded by stones reaching to the top of a soaring ceiling.
View more listings in Midland Township, Michigan.
Related: