When Liv Tyler, 42, first bought her New York City townhouse in 2001, it was "really, really, really run down."
"You really needed to have a vision to see what it would be — and I could just see it," the actress told Architectural Digest in a new feature about the property located in Manhattan's West Village neighborhood.
Tyler got to work on her vision and gutted the four-story brownstone built in the 1800s, bringing the home back to its original glory.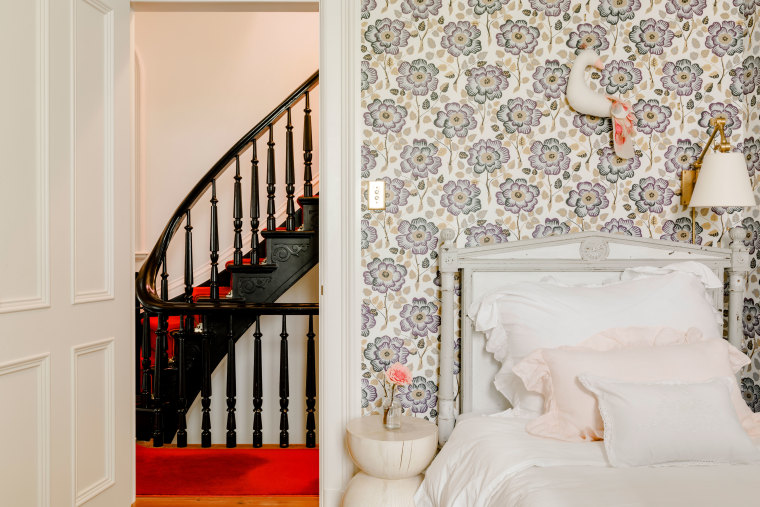 "I wanted to really honor the house and put back all the beautiful details. Literally, every window is new, every door is new," she told the magazine. "The only thing that we kept was the stairs, all the beautiful carvings and the banisters, but each step, each tread and riser, had to be remade."
Working with architect Ben Petreath, Tyler said she would even help the crew with the remodel. "I love spending the afternoon with a plumber, an electrician, or a painter and learning about how things are done and what really stands the test of time," she said.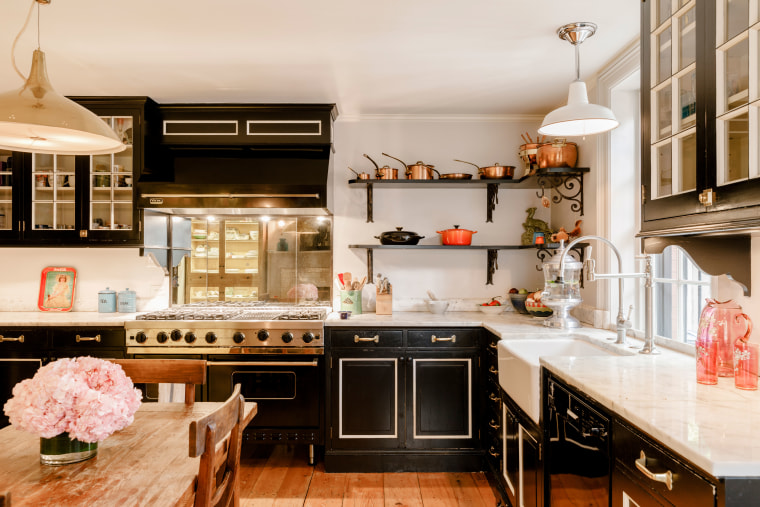 The kitchen layout, inspired by a photograph Tyler and Pentreath found, features deep green — almost black — cabinets with a white counter. A vintage 1940s lamp hangs above a rustic wood dining table in the center.
"We are cooking all the time," she said of her family, which includes husband Dave Garner and their three kids, Milo, Sailor and Lula. "Everybody is always coming in — eating and snacking and squeezing around the table."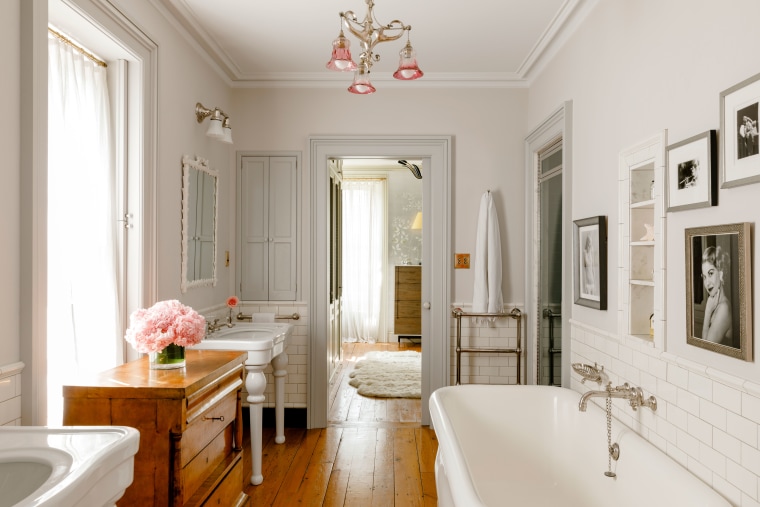 Another place Tyler spends a lot of time in is the master suite (which takes up the entire top floor), pampering herself in the elegant bathroom. "I always take big bubble baths. I read in the tub. Watch movies in the tub."
Photographs of her mother and grandmother hang above the bathtub along with stills from the 1996 film "Stealing Beauty," in which she stars.
See more of Tyler's home in Architectural Digest.