We knew we loved TODAY contributor Lilliana Vazquez's style — so it's no surprise that we also love her home.
She gave TODAY a look at her home office in 2015, and now she's inviting you over for a tour of her entire apartment, which she shares with her husband Patrick, in the latest issue of Rue Magazine.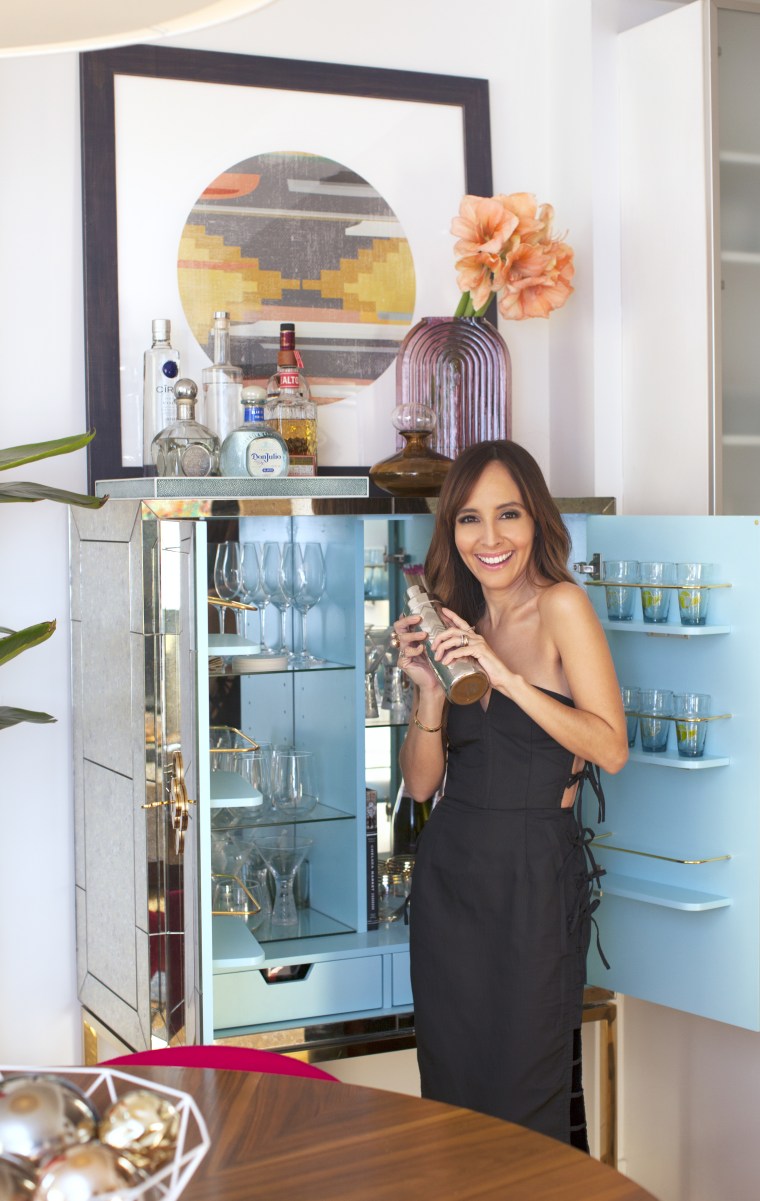 The apartment, which sits in New York's Chelsea neighborhood, has been home to the couple since they moved to the city two years ago, and just like the style maven herself, the décor came together by mixing and matching budget-friendly finds with high-end pieces.
RELATED: At Home with TODAY: Visit Lilliana Vazquez in her fabulous home office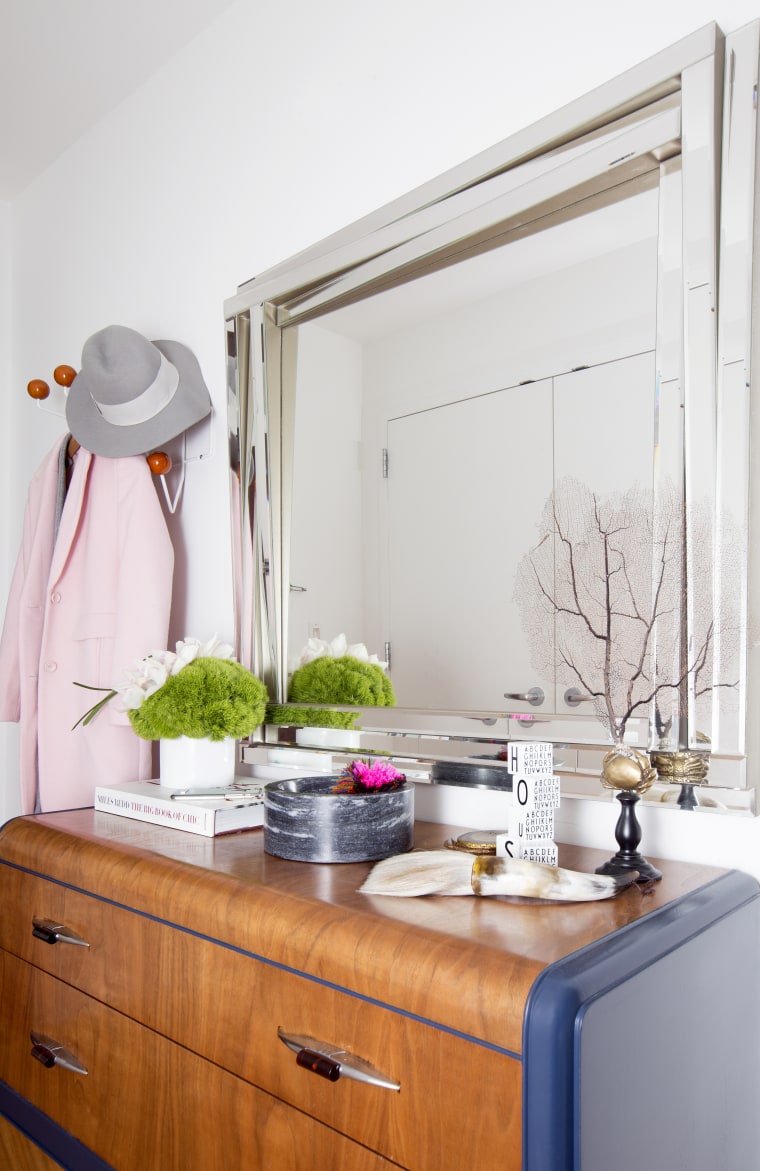 Of course decorating a home with a significant other is no easy task, but the couple managed to combine their style for a charming eclectic look.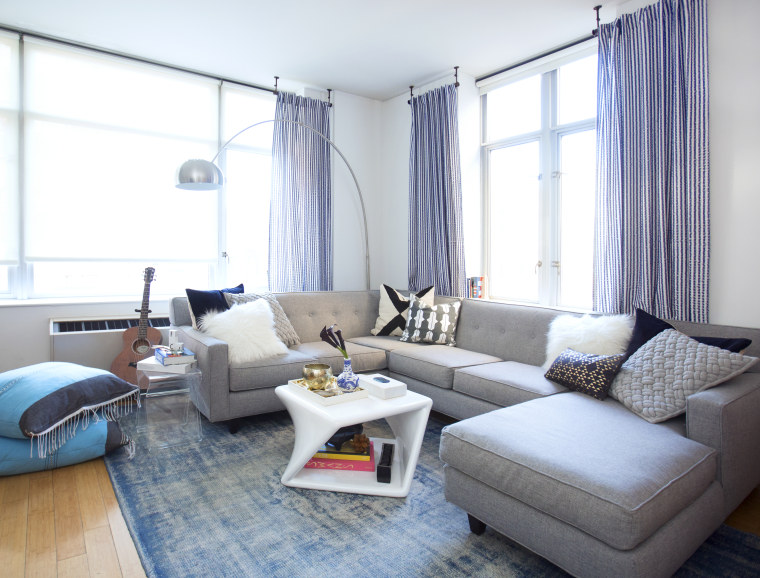 "We decided on everything together," Lilliana told Rue. "You live in tight corners in New York, so it's not like he can have a wing that feels like him and I can have a wing that feels like me."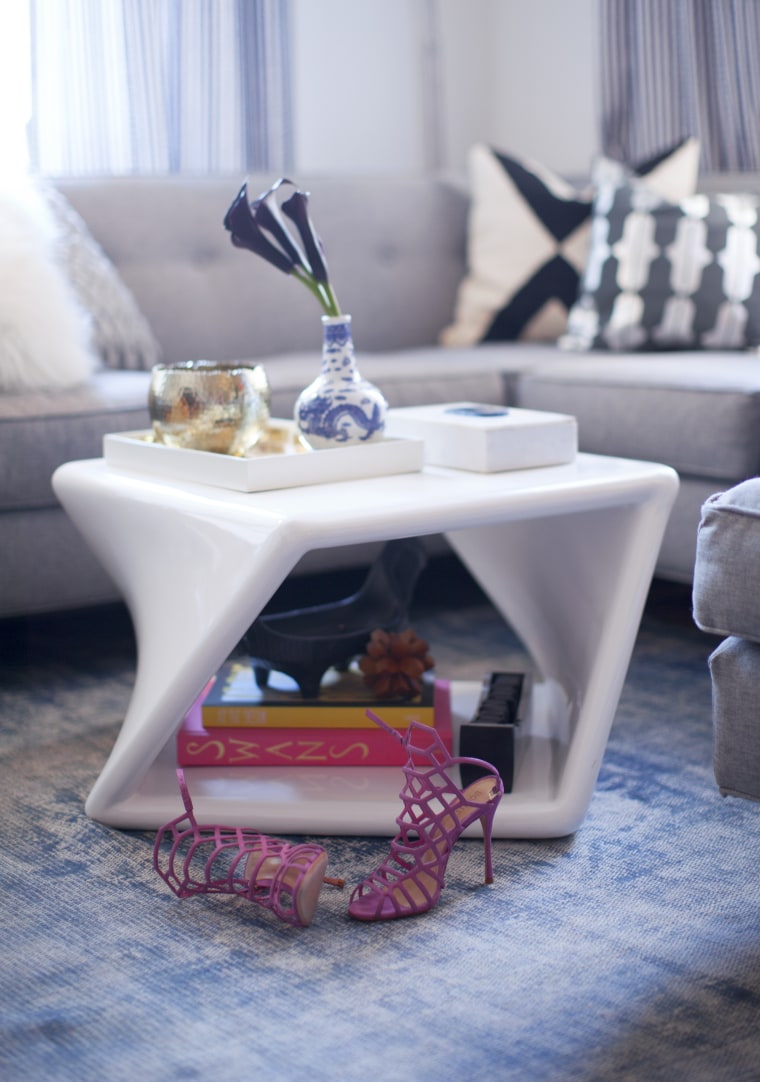 The living room holds a comfy gray sectional adorned with various pillows (which Lilliana admits to swapping out several times before finding the perfect look), and only steps away is her favorite piece in the apartment: their dining table (which is a floor sample she picked up from the home store Jonathan Adler).
RELATED: The best places to shop online for cheap home decor
"It's one of my favorite pieces because it's a total midpoint of who we are," Lilliana said, saying the brass base reflected her glitzy style, while the wood tabletop was more her husband's taste.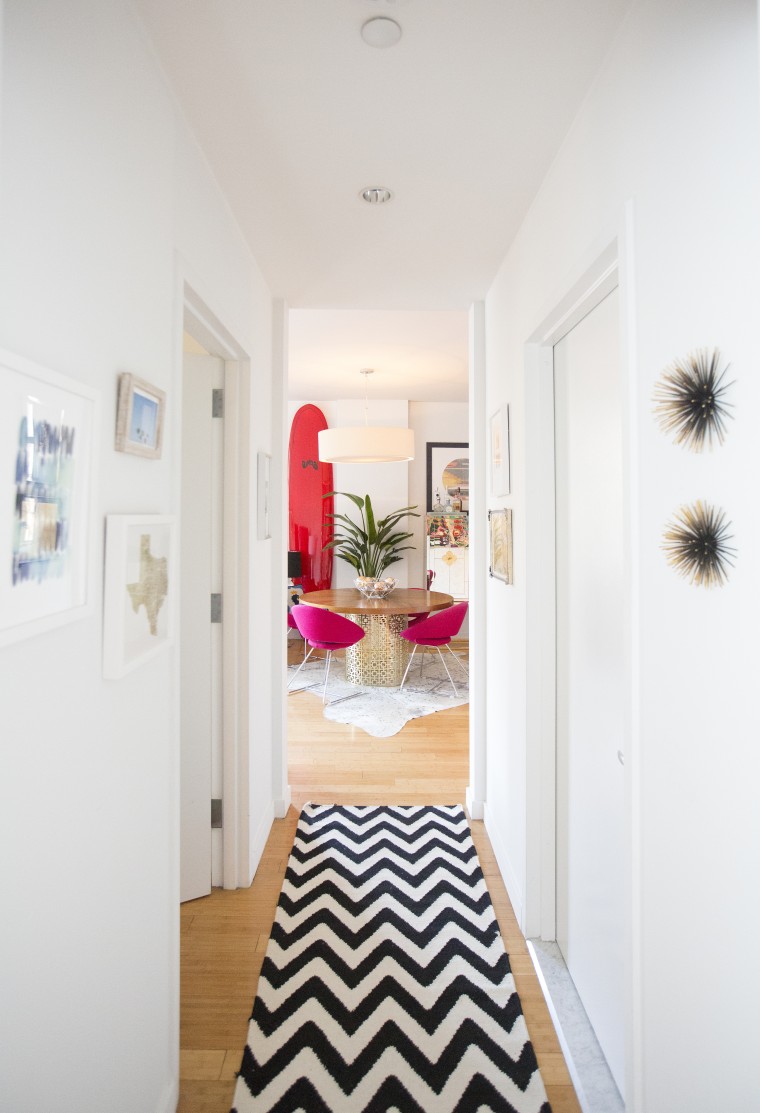 Of course we couldn't help but notice the hot pink chairs that surround it — but Lilliana says mixing and matching pieces is exactly what makes her house a home.
"I don't like matchy-matchy with fashion and I don't like matchy-matchy for homes either."