Fun fact about superstar Lenny Kravitz: when he's not rocking out on his guitar or creating new music, you might find him designing furniture.
In 2003, the "American Woman" singer founded Kravitz Design Inc., an exclusive design company for commercial and residential spaces. And now, thanks to a collaboration with CB2, his pieces are going to be more easily accessible.
RELATED: Eva Longoria's new bedding line may bring her one step closer to your home
CB2 x Kravitz Design, which just launched at the beginning of the month, is said to be inspired by Kravitz's travels. It features pieces made of natural wood, slick metal and supple leather — all of which give off a bold 70s vibe and are exactly how you would imagine the singer's own home to be.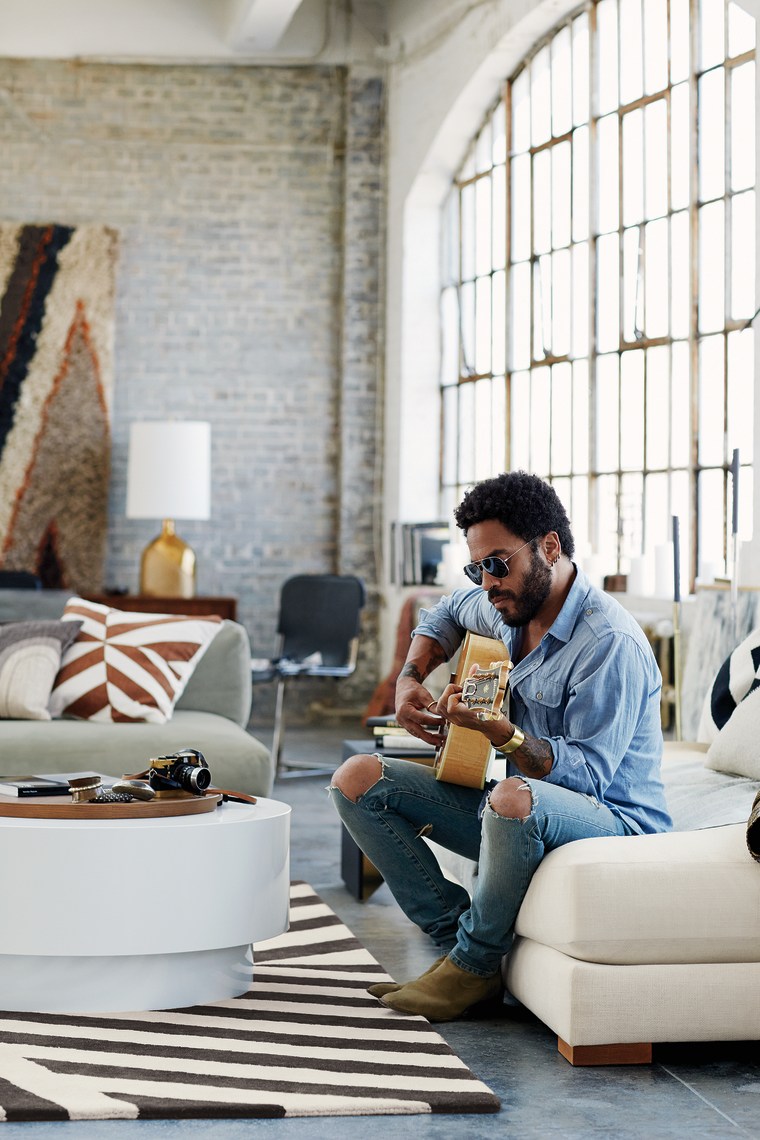 The line is a bit on the pricier side, with an 8-foot by 10-foot shag rug being the most expensive at $1,099. But it's quality-made eye candy for your living room, and really, it's the next best thing to having Kravitz at your dinner parties.
Here are a few pieces we're loving:
Coffee table with space for your drinks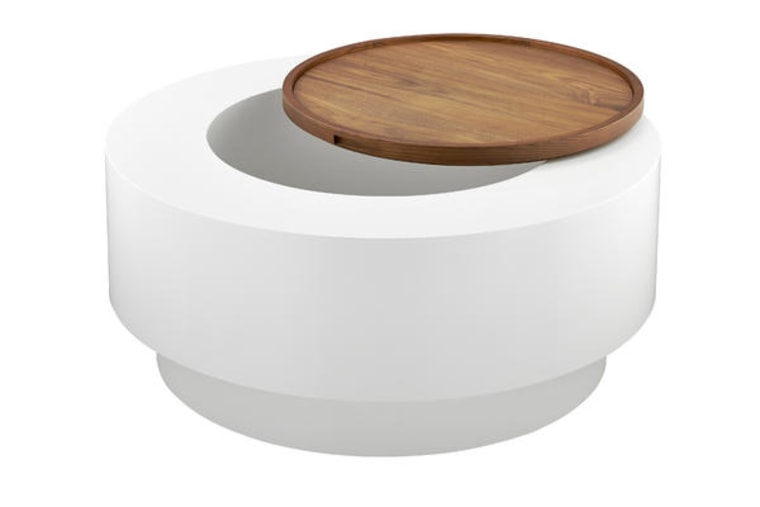 Don't feel like walking all the way to your Topanga Corner Bar for a drink? The Ya Ya Coffee Table ($699) has concealed storage that allows you to experience full on bottle service right from the comfort of your own couch. Of course, you can also store other things like remotes, magazines and general clutter, too.
We're suckers for textured pillows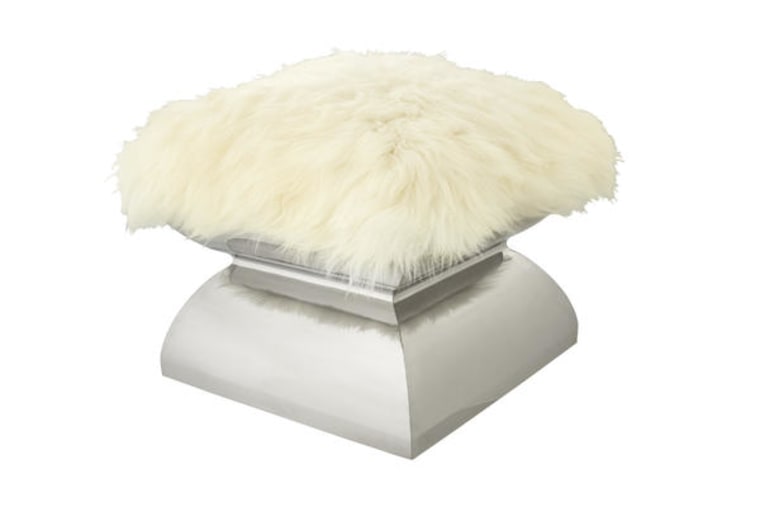 Talk about shear glam. The 24-inch Icelandic Sheepskin Cushion ($179) can be used as a plush floor seat. It's made of authentic Icelandic sheepskin that is sourced following strict directives for environmental preservation and protection.
Kravitz paints the picture for how this pillow should make your room feel: "It's about being very relaxed and super comfortable...a community of people getting together and hanging out." Sounds perfect to us!
Lenny, you're so glam with this brass lamp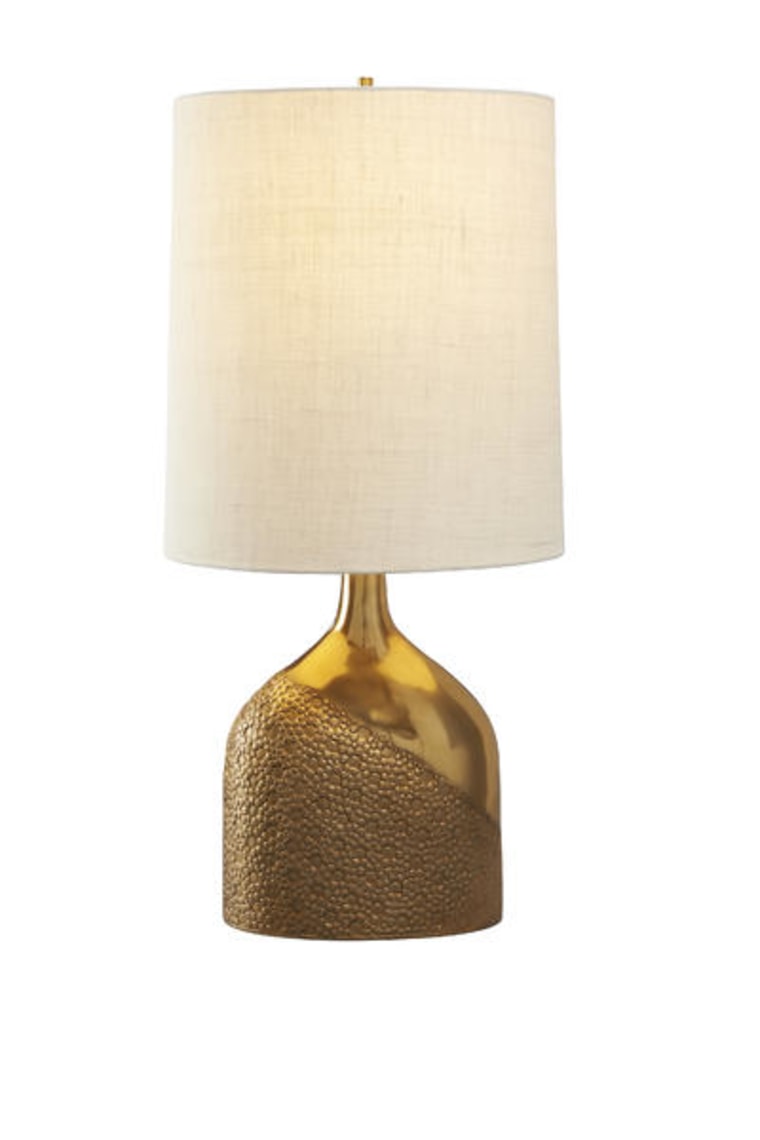 The Lola Table Lamp ($349) is an oversized 3-foot high piece that takes shape in sandcast aluminum lacquered in brass and polished by hand. When turned on, it illuminates the room by highlighting the warm glow of brass. When turned off, it can double as a sculpture. Beautiful!
You can check out more pieces in the CB2 x Kravitz Design collection here.