Building or assembling furniture — no matter how satisfying the end result may be — can be challenging. Even putting together a desk from Ikea can feel daunting when you dump the contents out of the box and find yourself surrounded by wood pieces and screws with only a sheet of instructions to guide you.
Entrepreneur Arnon Rosan thinks that building should be fun, sort of like playing with Legos was when you were a kid. A lot like that, actually.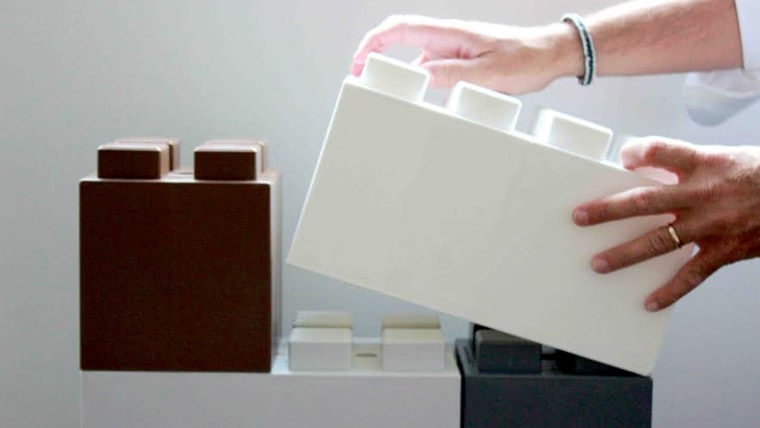 Earlier this year, Rosan founded EverBlock Systems, a company that manufactures modular interlocking building blocks that resemble giant Legos. He was inspired to create them after talking to his kids — three boys under the age of 10 — about what his next business venture should be.
RELATED: Why this woman quit Harvard to live in a 130-square-foot cabin
"[My kids] said, 'Dad, you like to build things and if you are going to build another business, it should be something you can touch and feel,'" Rosan told TODAY. "I thought 'Hey, what's more fun than building with blocks?' and my kids agreed. All three of my boys are avid Lego users, block builders, and Minecraft users."
EverBlocks began as an activity for Rosan to do with his kids, and then turned into a business that currently attracts all sorts of people looking to embark on various projects.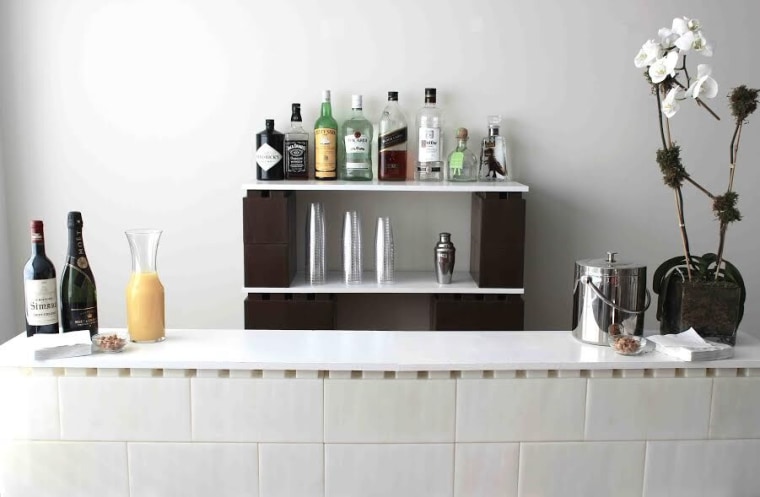 "These building blocks were initially conceived of for several purposes: modular furniture, special event decor, and modular building," Rosan said. "Since we have launched, customers are coming to us with all kinds of unique ideas — from an oversized statue, to kiosks and displays, to room dividers, and art installations."
RELATED: See this boy's room go from bland to bold after a colorful makeover
To help buyers better realize their vision, EverBlocks' website features an online builder, so that customers can virtually build things before making a purchase.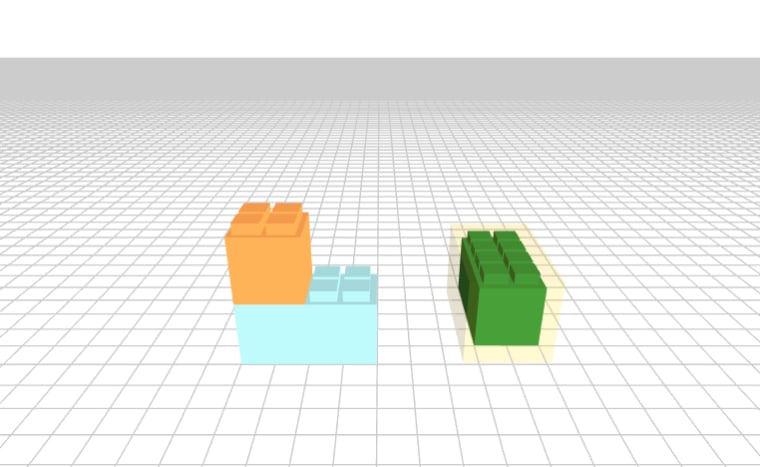 The large plastic blocks come in an assortment of colors — from eggshell white and basic black to bright orange, blue, red, green, and so on. While they do strongly resemble jumbo-sized Legos, Rosan insists that they are actually quite distinct. There is no association between EverBlocks and the Lego Group.
"Everyone loves Legos and I do as well, but we really see ourselves very differently," Rosan said. "Our blocks are different in size, shape, color, locking system, and application."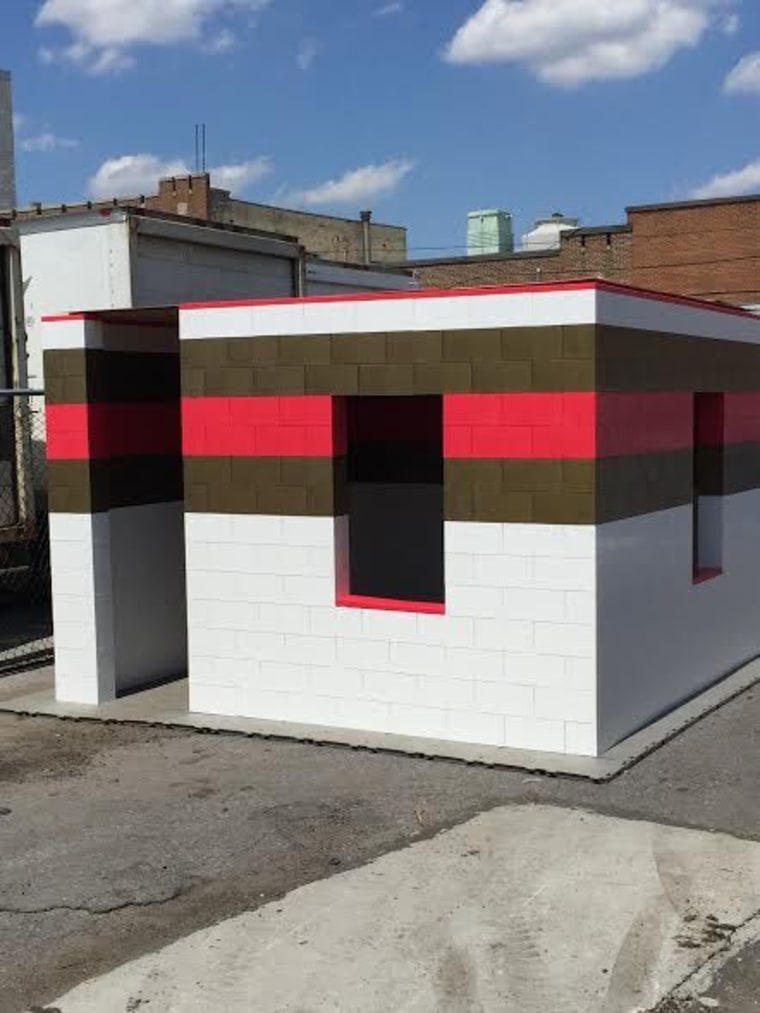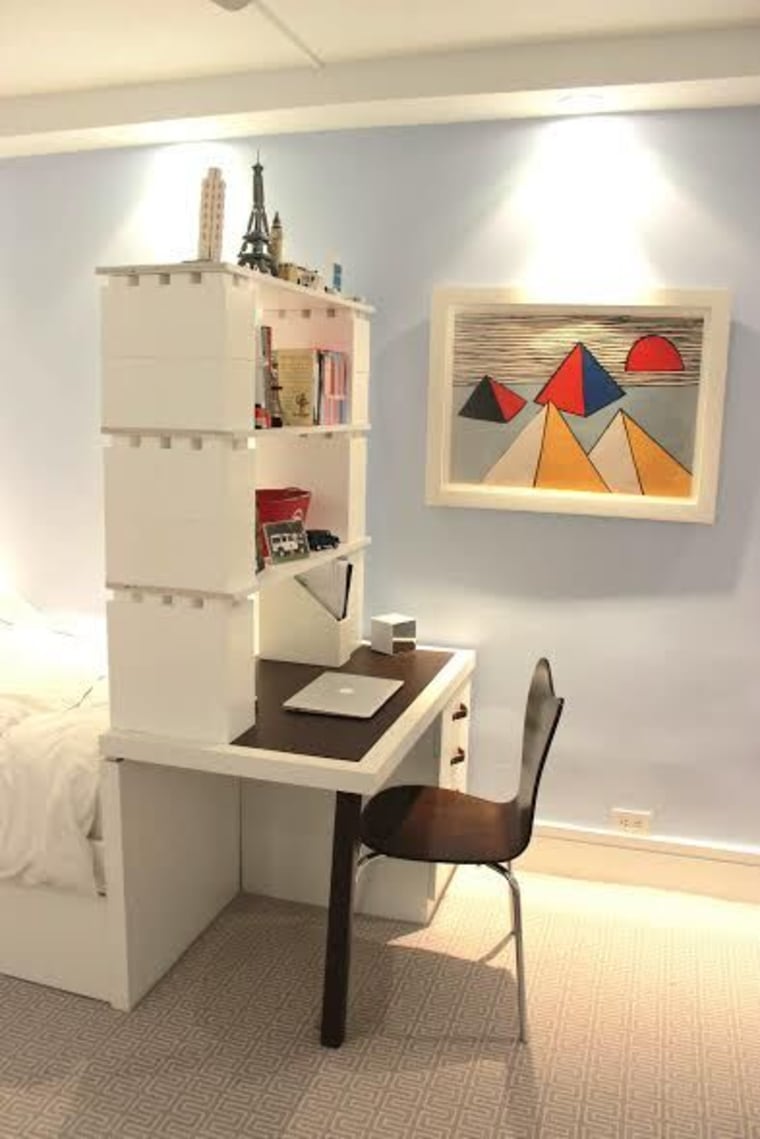 Though there are all kinds of things you can do with these giant building blocks, Rosan feels they will become particularly important in a couple key areas.
RELATED: How to stay organized: 5 tips from a professional housekeeper
"Right now, we are focusing on the blocks for use as room dividers or all kinds, interesting modular furniture, and special event décor, but we eventually envision our blocks being used to provide economical housing in developing countries and for disaster relief shelter applications," said Rosan.
The blocks are available on EverBlock's online store. Block prices range from $3.95 to $7.25 depending on the size and quantity.