Marilyn Pettersen awoke one morning in 1989 in her Everett, Washington, home to find an agent for a film company standing at her front door.
"When I answered the door, she said: 'Well, I'm from the movie company and working on a movie for ABC TV. They would like to use your home in the movie,'" Pettersen recalled. "She was a little tiny young gal, and I thought, 'Yeah, and I'm the queen of England.'"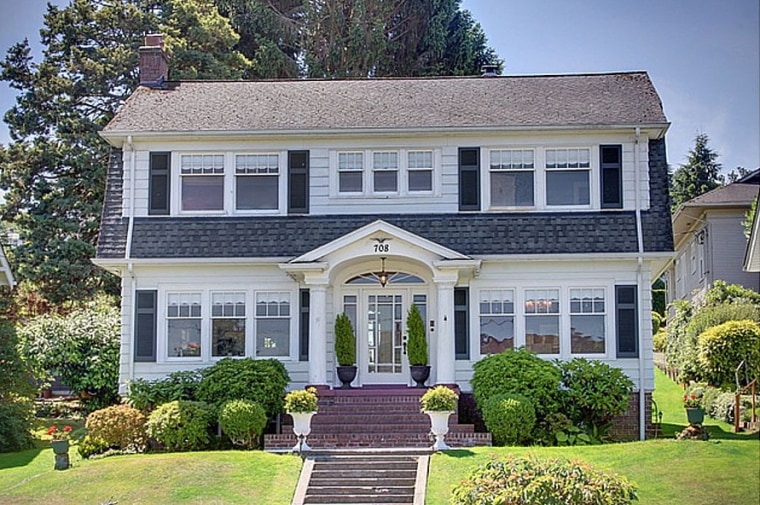 Before she knew it, she was signing a contract for her home to become the fictional home of "Twin Peaks" character Laura Palmer. For years following, fans stopped by the house asking to see it. And now that Pettersen has listed it for sale, asking $549,950, the home is back in the spotlight, with stories from the AV Club and Rolling Stone.
Fans of the show will recognize the white 1930s home near Rucker Hill Park as the house where Palmer and her parents lived in the fictional town of Twin Peaks, Alaska.
Palmer's death in the show's pilot kicked off the series' events.
The film company told Pettersen they were looking for a home that looked prosperous, like it could belong to Palmer's attorney father, and one that could be fixed up to look like his "neurotic wife" lived there, too.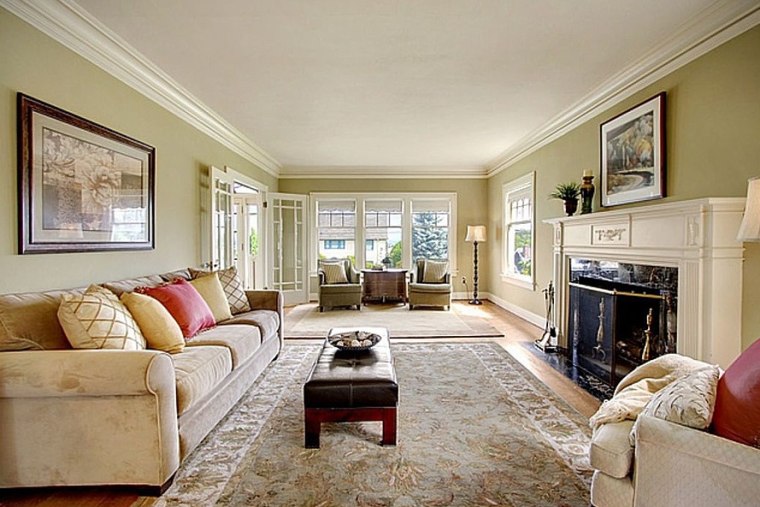 Pettersen stuck around during the filming, saving the film crew from a smoke-out when they lit a fire in the fireplace without opening the damper, and crying foul when the film crew gouged the home's beautiful old woodwork while trying to open a stubborn window.
"To look in your living room and see this huge camera on a runner coming toward you, it was just kind of mind-boggling," she said.
Even stranger, later, to watch the show on her TV. She liked it, but found it dark.
Listing agent Casey Price of Windermere Real Estate in Everett said he doesn't think the television connection — especially such a grisly one — will sell the home.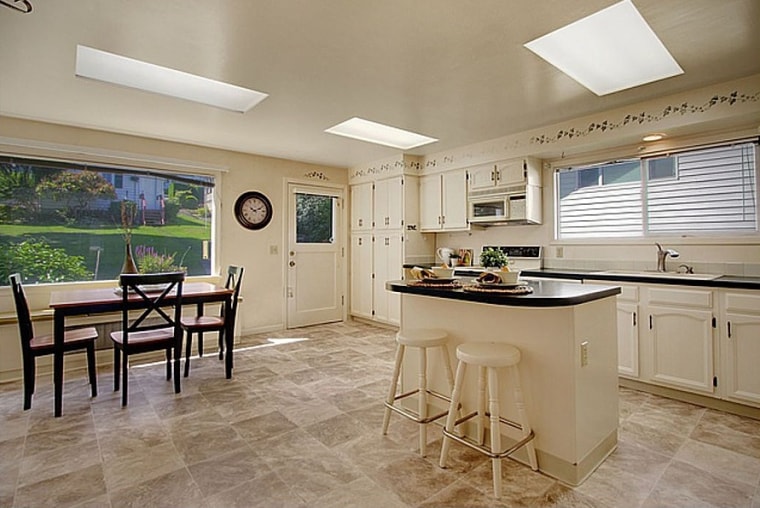 Instead, he is playing up the home's classic floor plan, hardwood floors, crown molding and updates. It sits in one of the nicer areas in the blue-collar city just north of Seattle, and has a water view.
Listing photos show the four-bedroom home has had some updates since the filming. One that might disappoint dedicated "Twin Peaks" viewers: The fan that played a prominent role in the show was removed by crews who needed it to replicate the home on a set in California. They replaced it with a similar one.
The home is listed by Price and Tyler Gardner of Windermere Real Estate in Everett.
See more photos of the home on ZIllow blog.
More from Zillow: 
The 'Ozzie and Harriet' House, Also Featured on 'Entourage,' for Sale
'Modern Family' Home Seeks New Family
Bring Hollywood to Your Home: How Residences Get Movie & TV Roles

Emily Heffter, a reporter and writer for Zillow Blog, covers celebrity real estate, unusual properties and other real estate topics. Read more of her work here.