Designer and architect Christi Azevedo loves properties that have outbuildings.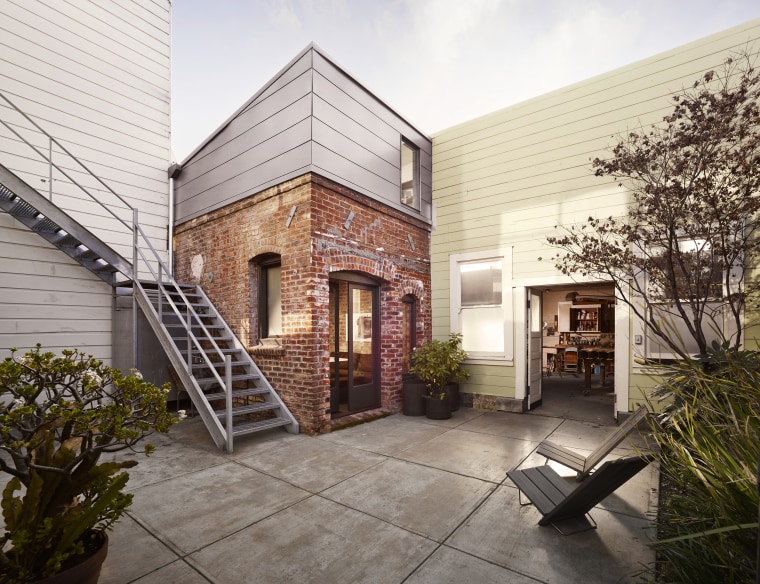 "They're always a resource for creativity," she told TODAY.com.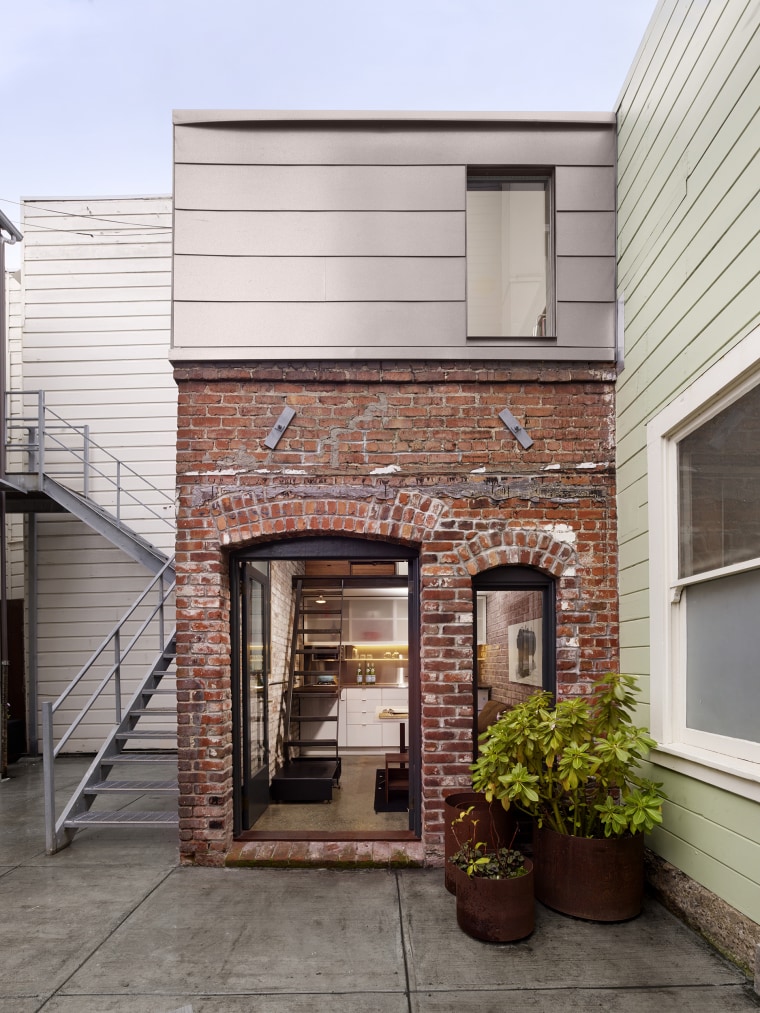 So when she came across a place with a former French laundry for sale in San Francisco, she had the perfect idea for the 88-square-foot boiler room: to transform it into a full-service guest apartment.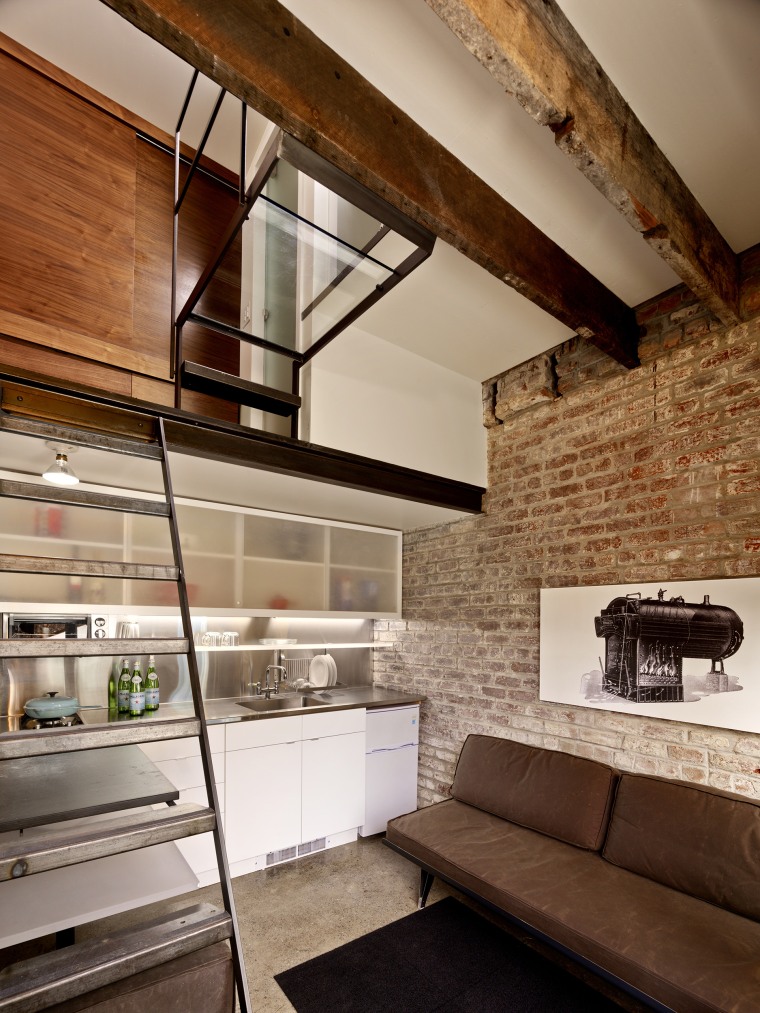 "The entire place was a wreck, but there were loads of details remaining," she said. The space, which she lovingly calls the "Brick House," was given an efficient and modern upgrade.
RELATED: Here's what happened when I took my family to stay in a 204-square-foot tiny house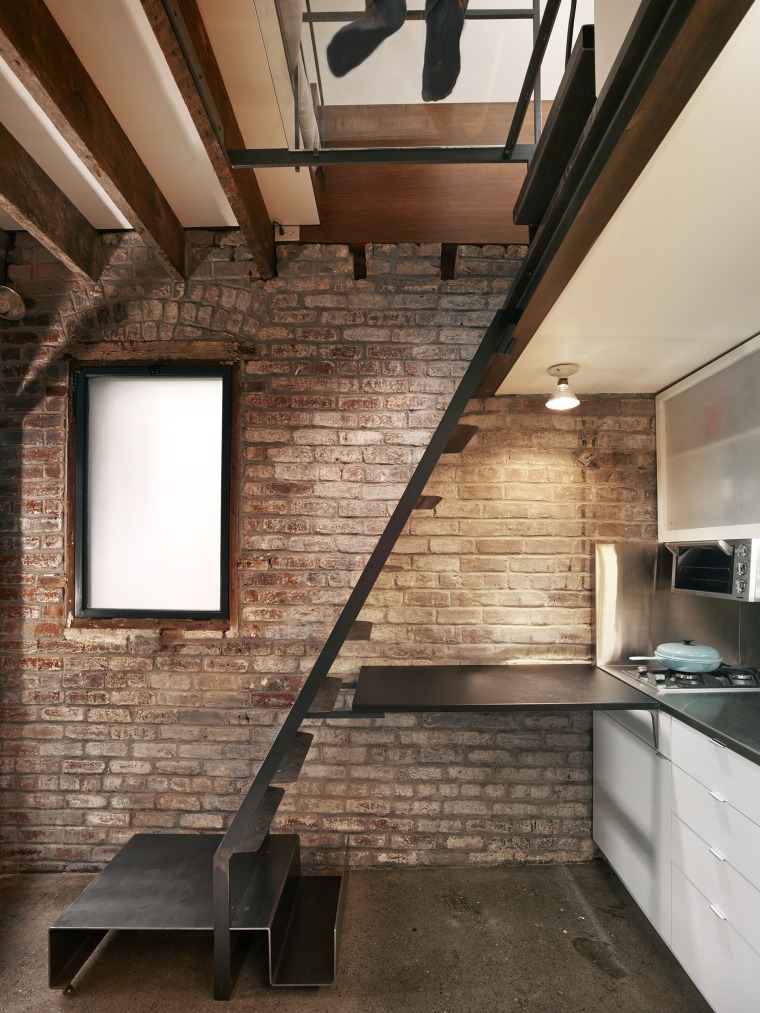 It now hosts a new IKEA kitchen, complete with a stainless steel countertop and custom upper doors of sanded acrylic. She said plumbing in such tight quarters is difficult, "but with a little encroachment in the kitchen cabinets, everything works like a charm."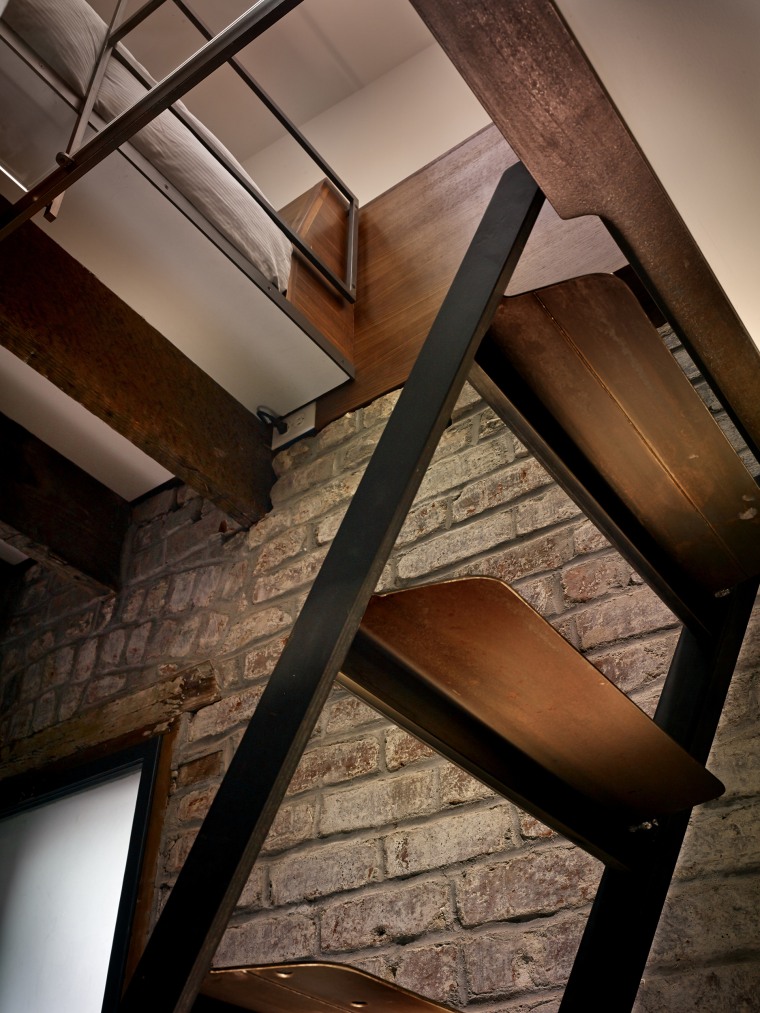 RELATED: Small home, big views! See inside this stunning tiny home
The intimate living room has a couch and coffee/dining table along with fold-out cushions that can be turned into a lounge chair on the stair landing. Up the ship ladder stairs, there's a mezzanine dressing area with a built-in walnut wardrobe and drawers.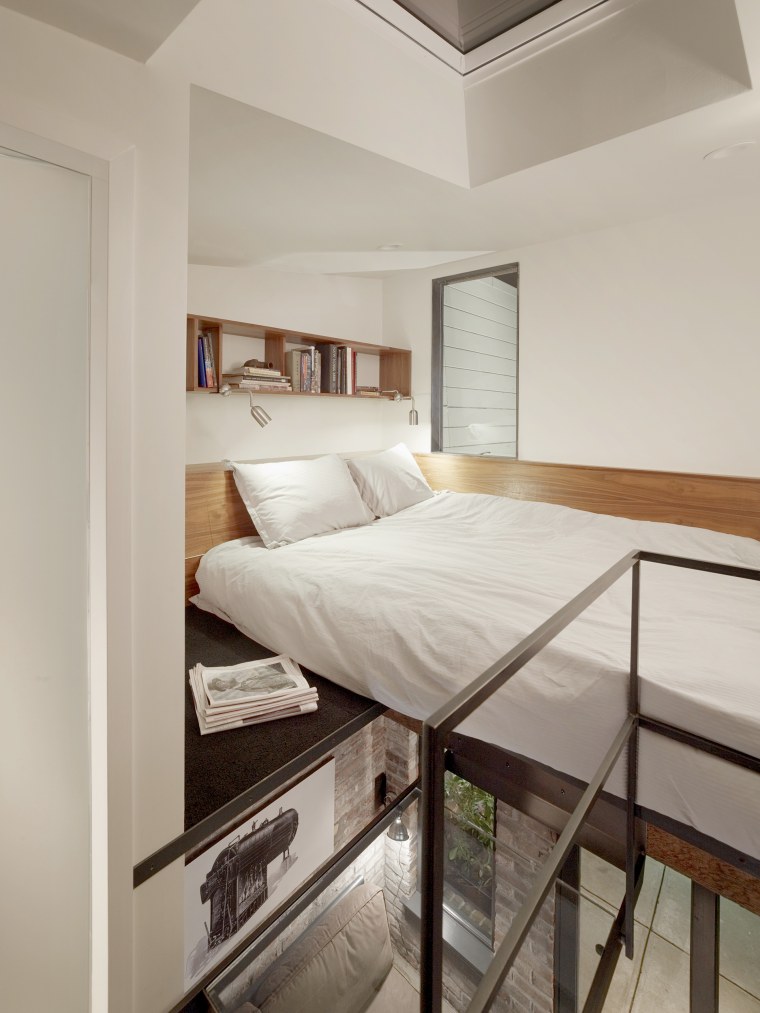 A 42-inch bath features a wall-mount toilet, a custom stainless steel medicine cabinet, small sink and floor drain shower.
The bed loft, complete with a queen mattress and plenty of storage, is located by way of a glass landing.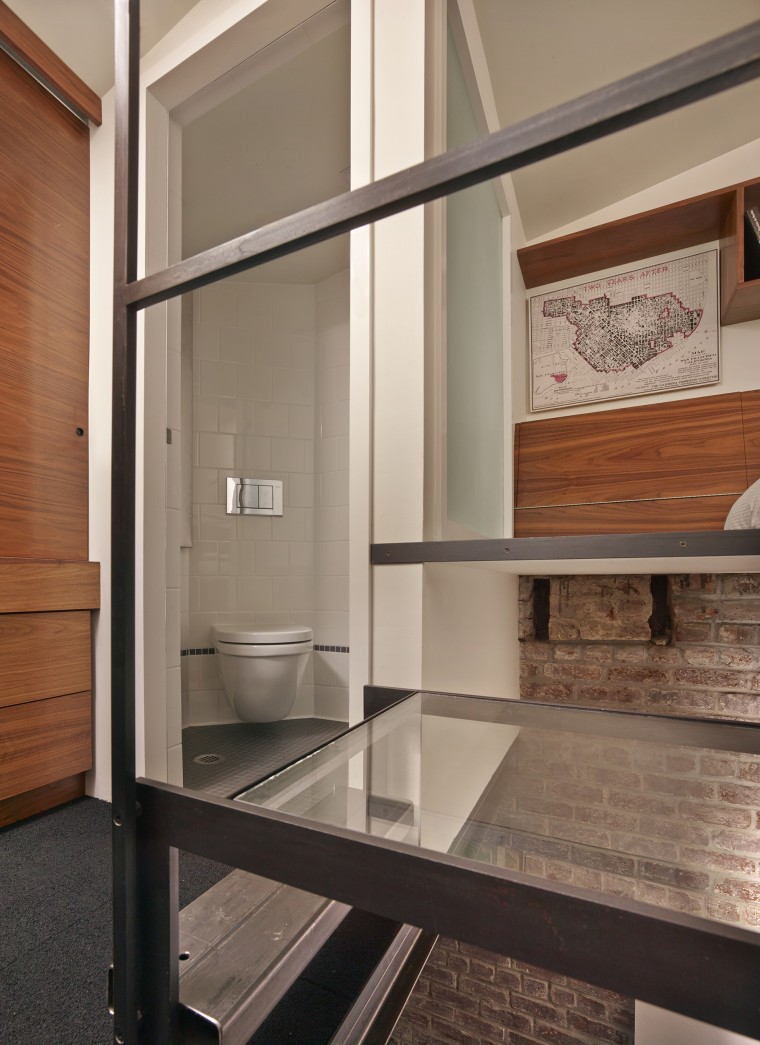 RELATED: Is bigger always better? Meet the 'tiny house movement'
The Brick House is currently Azevedo's crash pad as she spends half of her time at a place she built in Grass Valley. But she has rented it out before for $1,600 a month, which in San Francisco where the average rent for a one bedroom costs $3,500 is an absolute steal — especially for a place this stunning.
This article was originally published February 18, 2016.