One assisted living center in Ohio is getting loads of attention for its very interesting layout and interior design. In a picture of the facility that's been circulating on the internet, one can see a green turf carpet that's designed to look like grass, front porches on each room that residents can sit on while talking to their neighbors and a fiber optic ceiling that mimics the day and night skies during the appropriate times.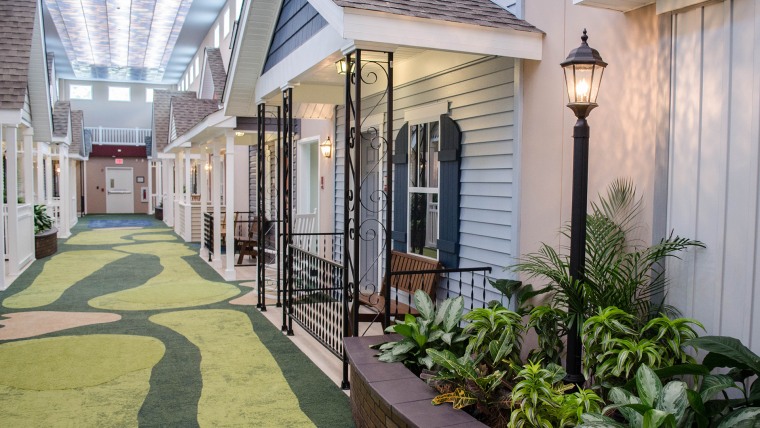 RELATED: Seth Rogen on his 'family love story' and the ravages of Alzheimer's
The Lantern is an Ohio-based assisted living center catering to patients with dementia and Alzheimer's disease. CEO Jean Makesh told TODAY Home that he got the idea for it while he was working as an occupational therapist at a major nursing home chain.
"As we get older, we work so hard and try to save money to have a very comfortable retirement, so I thought, 'Let's make it fun and exciting for these people, like a resort or hotel.'" And not only do the features make it comfortable for residents, but Makesh said they're all strategic too.
For example, aromatherapy scents are pumped through the facility to stimulate certain emotions and actions. "During breakfast or lunch we want them to eat," he said, noting that dehydration is often associated with dementia. "So we'll pump in certain appetizing aromas like peppermint or citrus." And if a client is feeling down, some frankincense pumping through the air might help motivate them.
RELATED: New Alzheimer's disease drug may help people at risk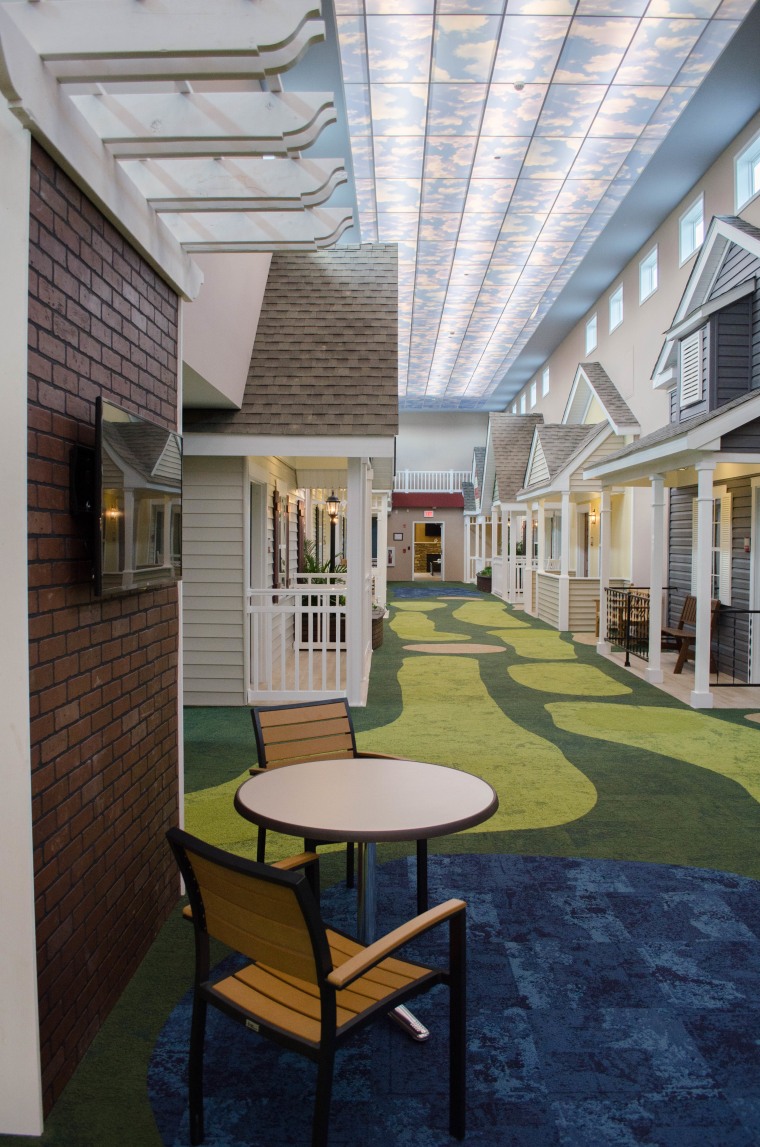 RELATED: Elderly couple forced to live apart after 62 years of marriage
And coming through the PA system during the day are sounds such as birds chirping which make it feel like the outdoors. They also play music to relax the residents.
The front facades of the rooms are created to look like homes of the 1930s and 40s, Makesh said. "I want to take them back to their earlier childhood days. I really wanted to show people that environment does matter — it plays a huge role [in the patient's care]." He also added that these features are all based on extensive research for what can help patients with memory problems.
Besides nursing and care services, the staff also provides fun activities which include family nights, weekly shopping trips, cooking club and complimentary massages offered twice a month.
Currently, there are three Lantern communities around Ohio in Madison, South Russell and Saybrook. Makesh says they are expanding and plan to build another one soon.
RELATED: B. Smith: 'I'm feeling great' despite living with Alzheimer's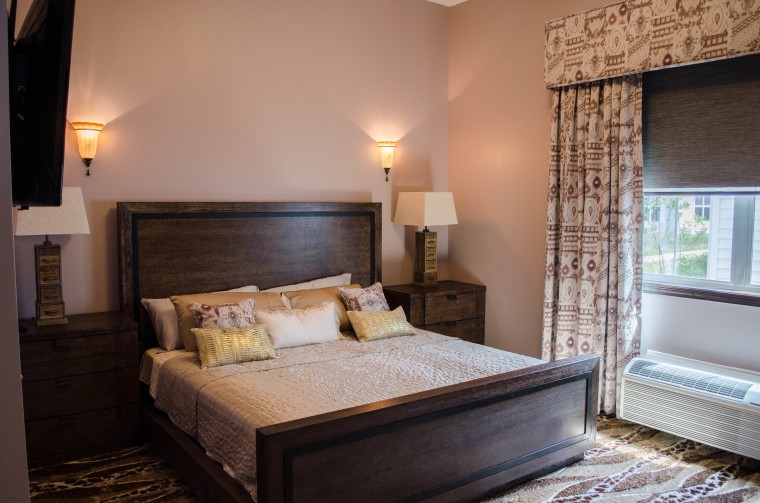 RELATED: Live in a small space? 5 design tricks that can make any tiny room feel bigger
"I truly believe that we have a program that really can help people with dementia and Alzheimer's," he said, adding that his personal mission is to help people with Alzheimer's get their memory back so that they can ultimately go home.