An indoor basketball court, movie-screening room and wine cellar? No, this isn't an upscale resort, it's Kristin Cavallari and Jay Cutler's Chicago home. And if you're envious of these amazing features, the good news is that they could be yours. The seven-bed, 10-bath mansion is currently on the market. Of course, it'll cost you a few pennies — $4.75 million to be exact.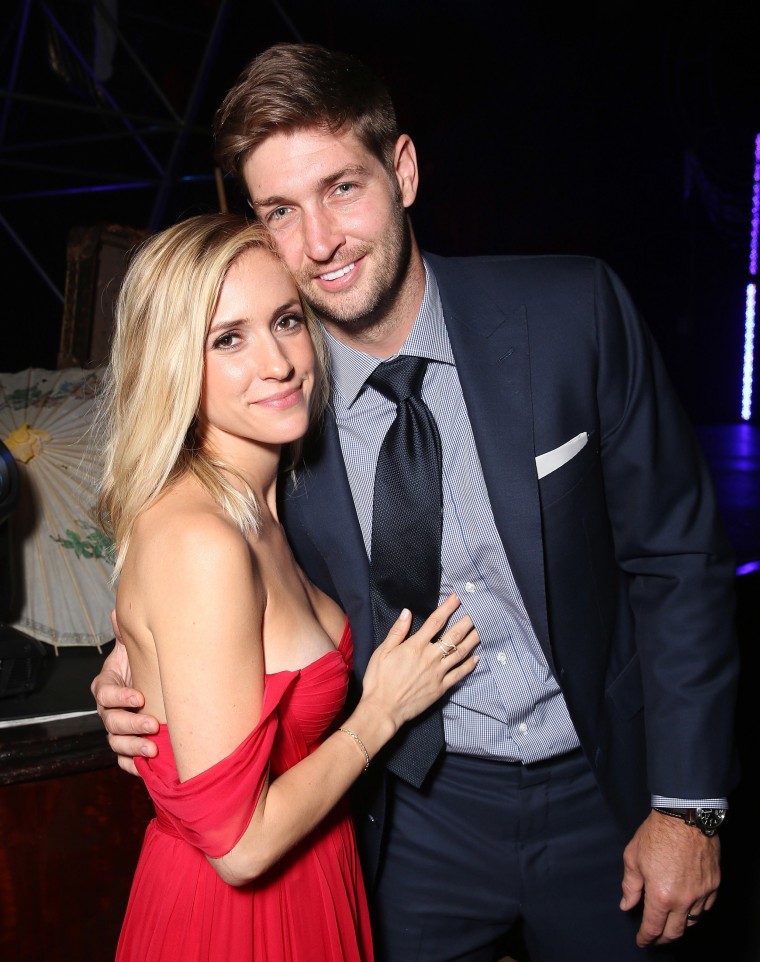 Former MTV reality star Cavallari and her former Chicago Bears quarterback husband Cutler, purchased the 11,000-square-foot newly constructed house back in 2014. It sits on a 1 1/2-acre wooded lot and also has significant beachfront space on the Lake Michigan shore.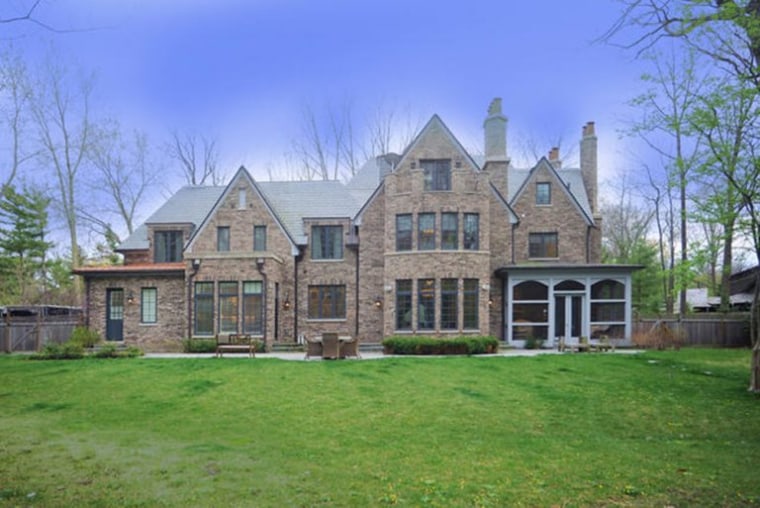 The kitchen, which just so happens to be one of Cavallari's favorite spots to take pictures in the home judging by her Instagram account, features a large marble island sturdy enough to hold a football player who's looking to hide an Elf on the Shelf.
It also comes with dual refrigerators, a dishwasher, double ovens and plenty of cabinet space.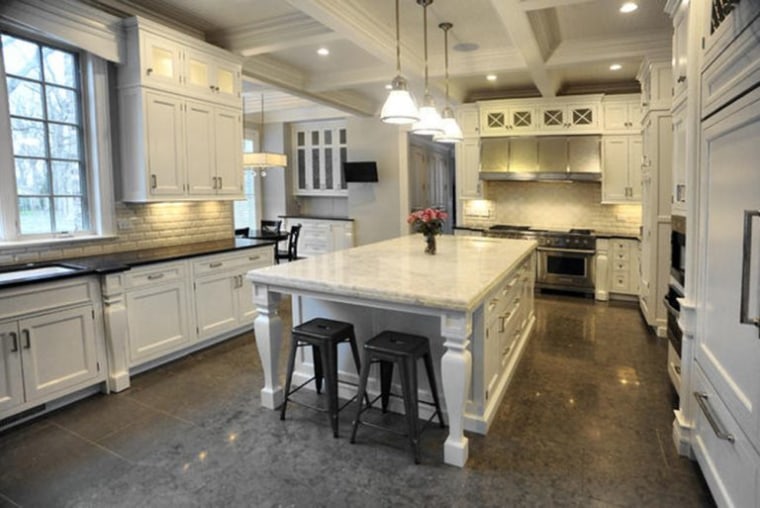 Rich hardwood floors in the foyer lead to a winding staircase. There are also five fireplaces scattered throughout the home, making it the perfect place to cuddle up on a cold Chicago day.
The master bath is sprawling with a large tub, shower and vanity area.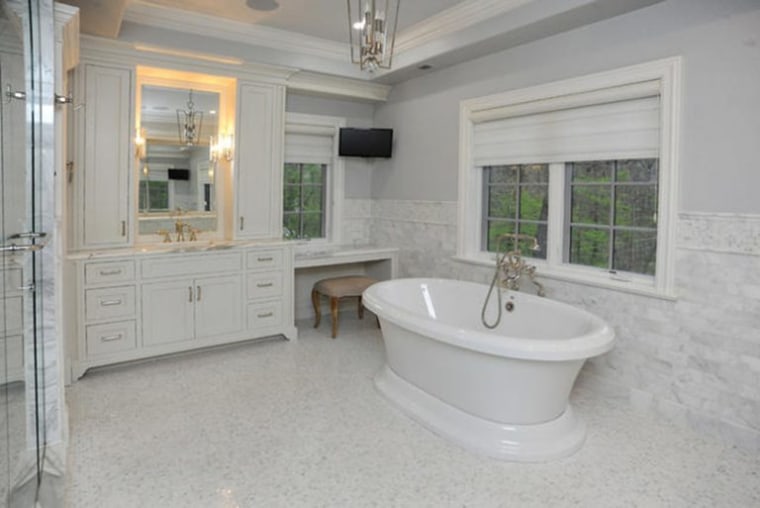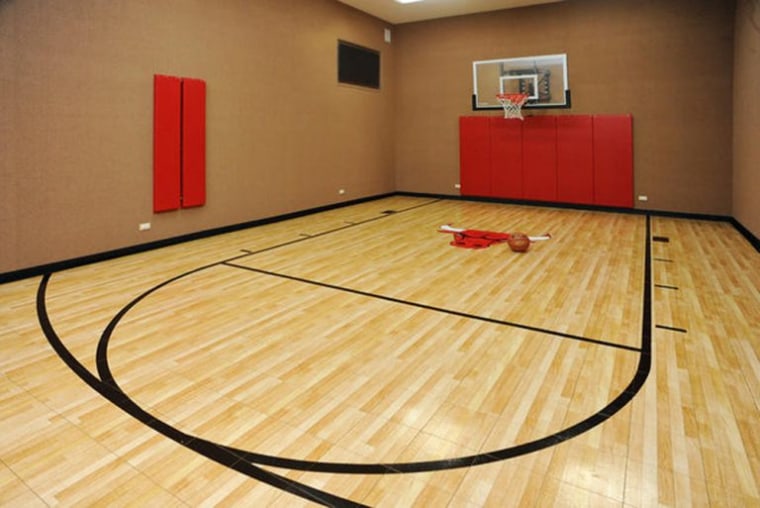 And when you're looking for entertainment, you hardly have to leave your home thanks to the basketball court and theater room right on your own property. Just don't forget to grab a bottle of vino from your wine cellar before the movie starts.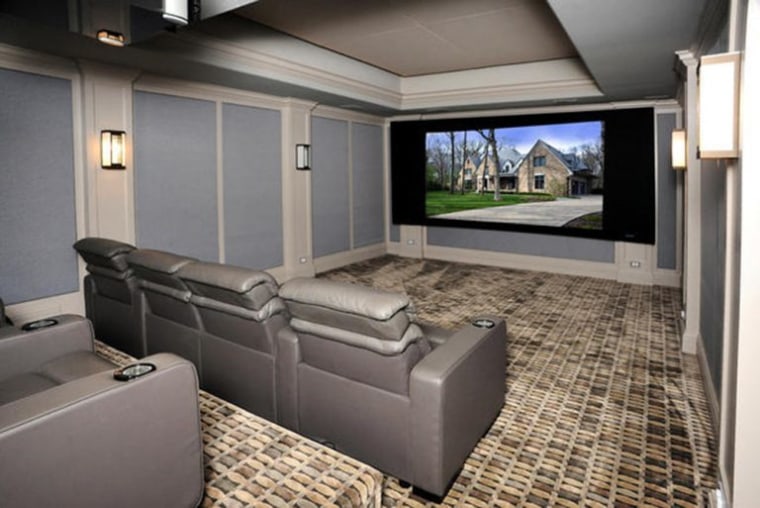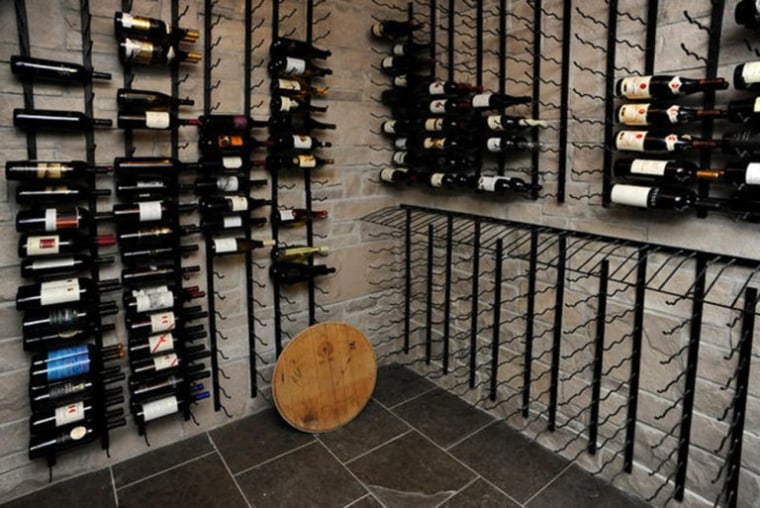 See more pictures of the gorgeous mansion at Trulia.
From Meg Ryan's shabby chic pad to the Obama's home after the White House, here's your look inside celebrities' fabulous homes.
RELATED: