It's Kris-mas, er, we mean Christmas time, and Kardashian matriarch Kris Jenner has outdone herself once again with decorations.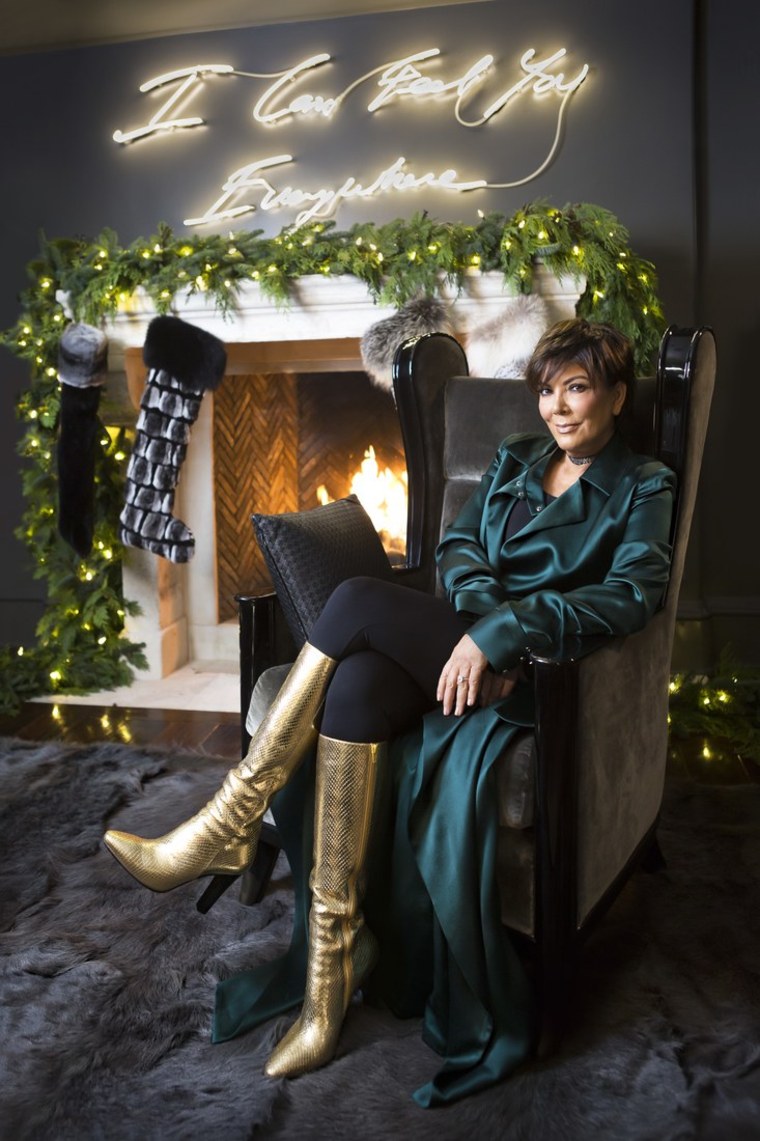 In a new video for Architectural Digest, the reality TV star and business woman gives us a tour of her Calabasas, California, home decked out in festive holiday decor. Friend and Los Angeles floral designer Jeff Leatham designed the look, which they dubbed "Kandyland-chic" this year.
Five evergreens stand tall in the home's grand foyer. According to Leatham, it took the team almost 24 hours just to light the Christmas trees since they tied the individual branches with lights.
"One of the fun things is just deciding on what the theme of the tree is going to be because that sets the tone for the entire house," Jenner said. This year, she wanted to do something with candy, so Leatham hung oversized red and white peppermint swirls on the tree.
A giant custom-made red metal-and-glass polar bear is Jenner's favorite decoration of all. Leatham found it for her in Paris, and her grandson Mason named the piece of art, "Christmas."
Outside the home, visitors are greeted by a family of life size Nutcracker statues. Other decorations around the home could easily belong in a gallery. For instance, Leatham created what feels like an art installation around the fireplace. Instead of using garland like they've done in years past, he created a string of white baubles to drape over the mantel. Matching white stockings hang below, and three white reindeer with moving antlers dance around.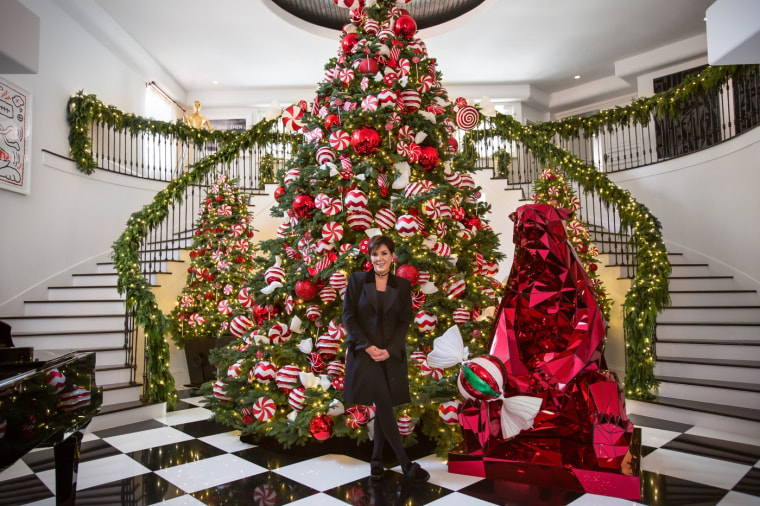 Jenner spills one of her holiday decor quirks: "I like to set the table and kind of leave it that way for the whole time," she confessed on the video. "I enjoy looking at my dishes and bringing everything out because it means it's the holidays."
This year, she went with a plaid motif. "Plaid is very traditional and it reminds me of being in the mountains. It's very Tommy Hilfiger or Ralph Lauren — so I mixed the plaid with snowmen [plates] this year." To add to the glam factor, Jenner displays gold Christofle eggs on the table — inside is an entire set of silverware.
RELATED: Just listed! Take a tour inside Kylie Jenner's Southern California home
As for flowers, the duo decided to forego the traditional white ones they normally use and went with red roses with touches of black calla lilies instead. Leatham explained the idea as "a naughty or nice Christmas."
"All my kids and myself look forward to Christmas every year now because Jeff decorates our houses and we get so excited," Jenner said.
To see more of her home decked out for the holidays, visit architecturaldigest.com.