Whether or not you've considered it before, this renovation may convince you to paint your kitchen bright pink!
When Kat Williams moved into her 1908 Edwardian-style house, she knew that the kitchen would need an update — and fast. Williams, a blogger for Rock 'n' Roll Bride, moved into the home in Reading, U.K., in July 2017 and had the kitchen completely renovated in only four weeks. Yes, you read that right!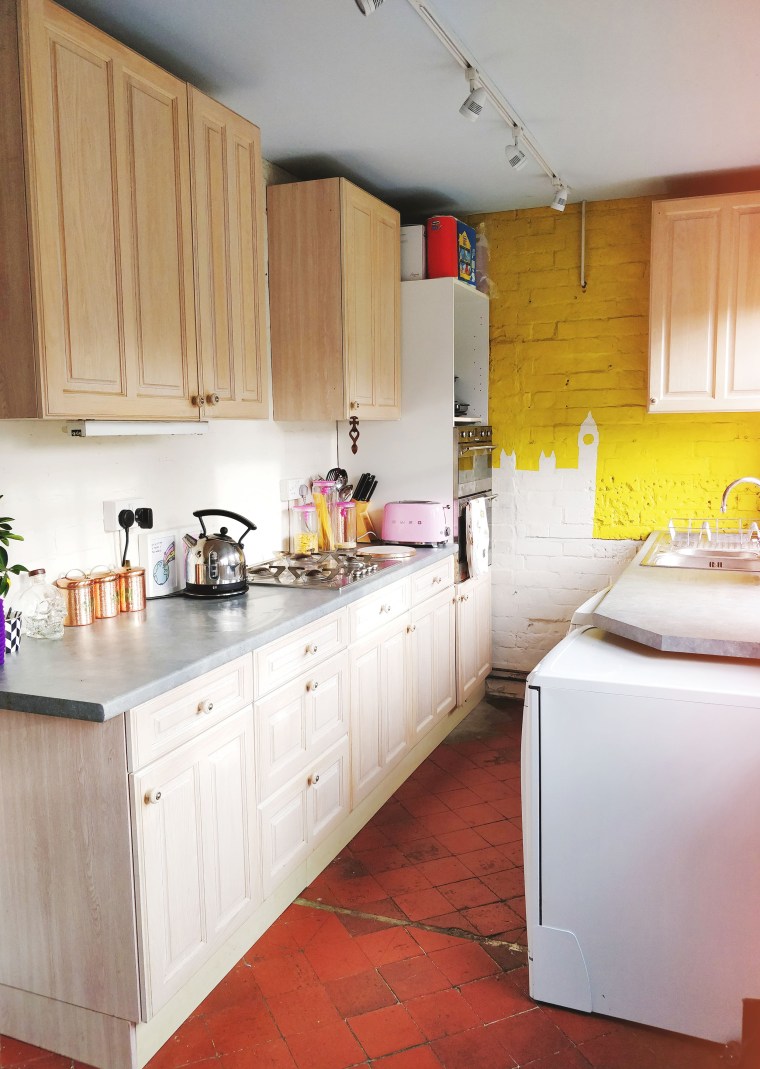 The best — or should we say, brightest — part? She incorporated the most cheerful pink wall.
"Pink is my favorite color so there was no way my kitchen wouldn't have pink in it," Williams, 34, told TODAY Home. "We also decided to mirror this (color) in the pink Smeg kettle and toaster set."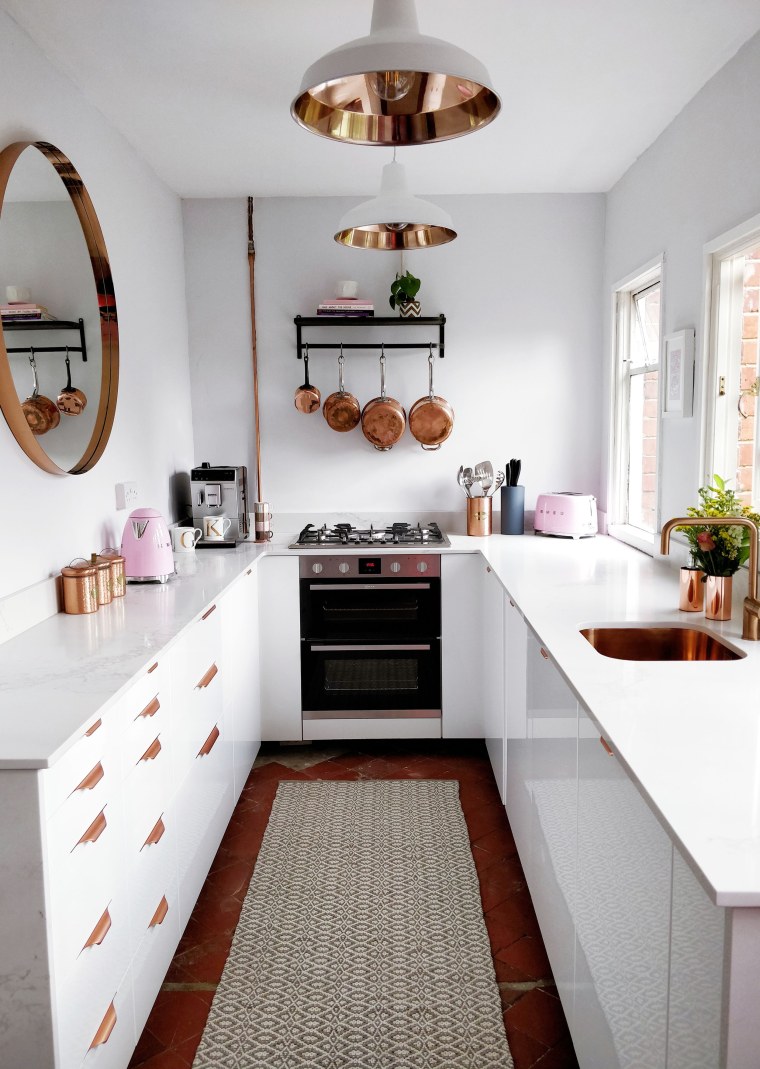 Williams' husband, Gareth Williams, 39, did all of labor himself. The couple's goal was to make the space feel bigger.
"We wanted to do everything we could to make it feel like a bigger and a more usable space," Williams said. "Re-plastering over the unsightly brick and painting everything in a light color really helped as did re-jigging the layout."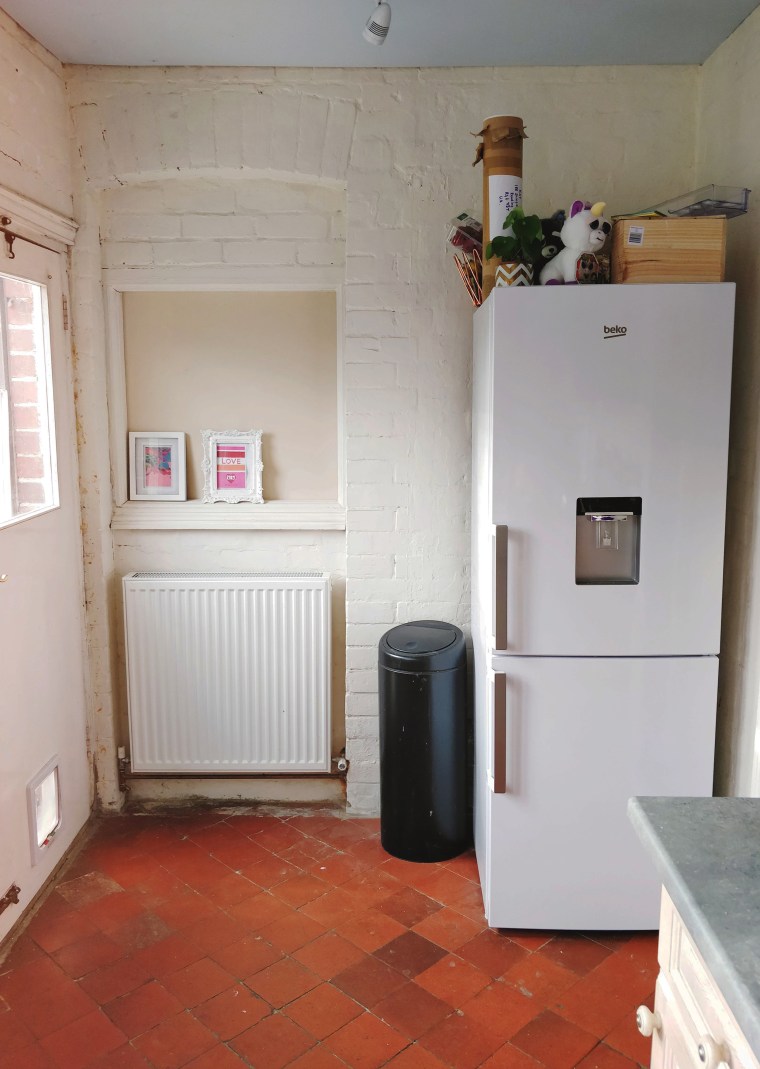 But the couple also found a cool trick to create morespace.
"We used only half-depth units on the left to make the gangway wider," Williams said.
That's right, they only made one side smaller — and you'd never notice! They also had a few other tricks up their sleeves.
"The addition of glossy white Ikea units and a beautiful quartz Caesarstone countertop really brightened up the entire space," Williams said.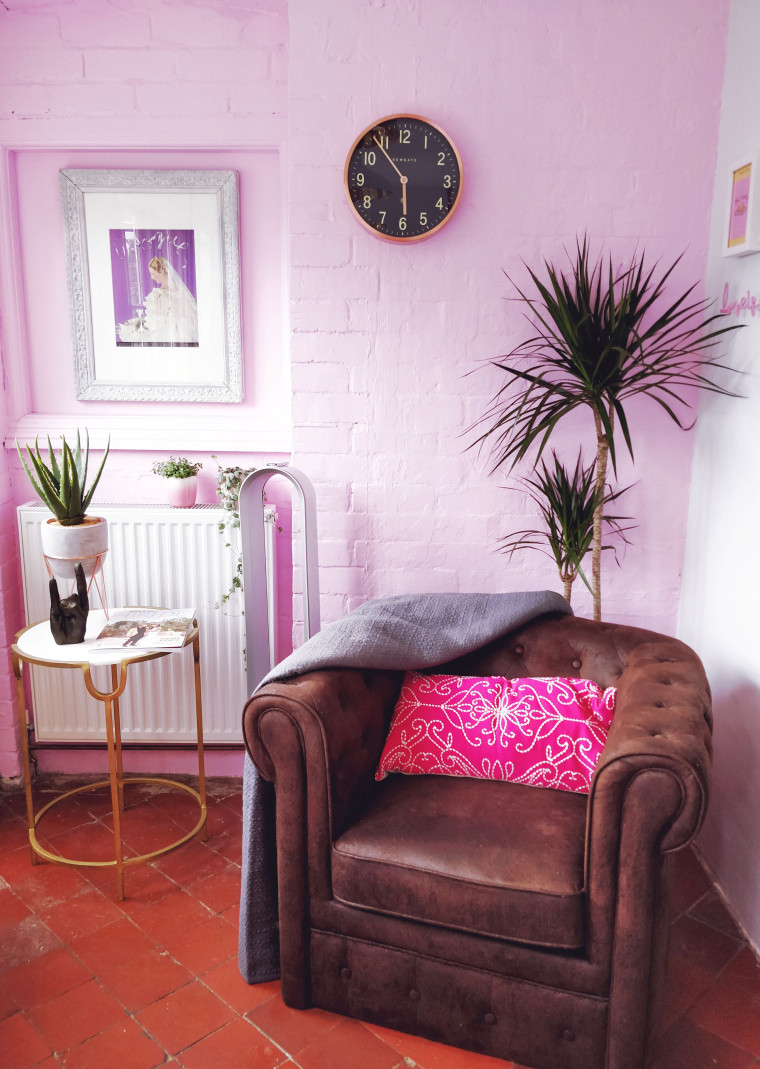 And while the results are shiny and new, it's special to the couple because of the hard work they put into it, as well a sentimental remnant that they made sure to include: the beautiful stained-glass window.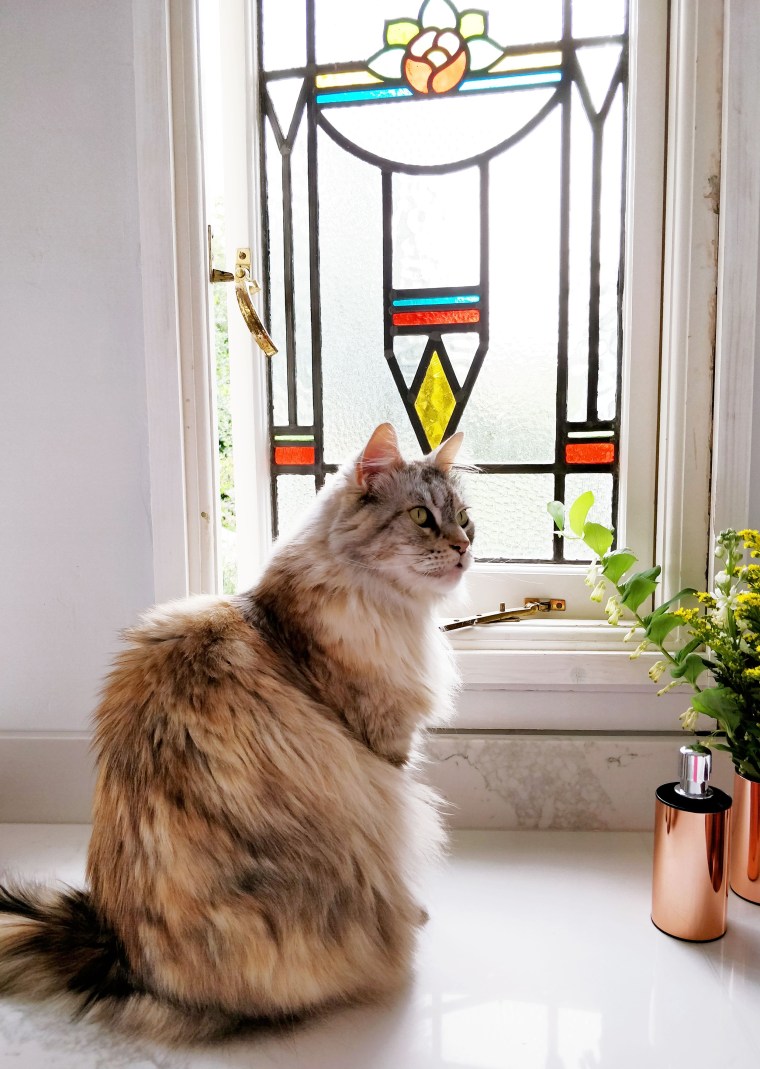 "My superhero of a husband did all the labor himself, from teaching himself to brick lay and install a reclaimed window, which came from my parents' house, to plastering and plumbing," Williams said. "The sheer amount of work we had to do was intimidating, but I'm incredibly proud of what we've achieved."