Looking for some extra counter space when whipping up dinner?
Having a kitchen island can be a big help when it comes to heavy cooking, but it can also be a big expense, particularly when professionals get involved to create custom pieces. However, with a little spare time and some D-I-Y inspiration, you can create a functional island without dipping into debt. See how five bloggers kept the cash in their wallets by making their own stylish kitchen islands. 
Marble madness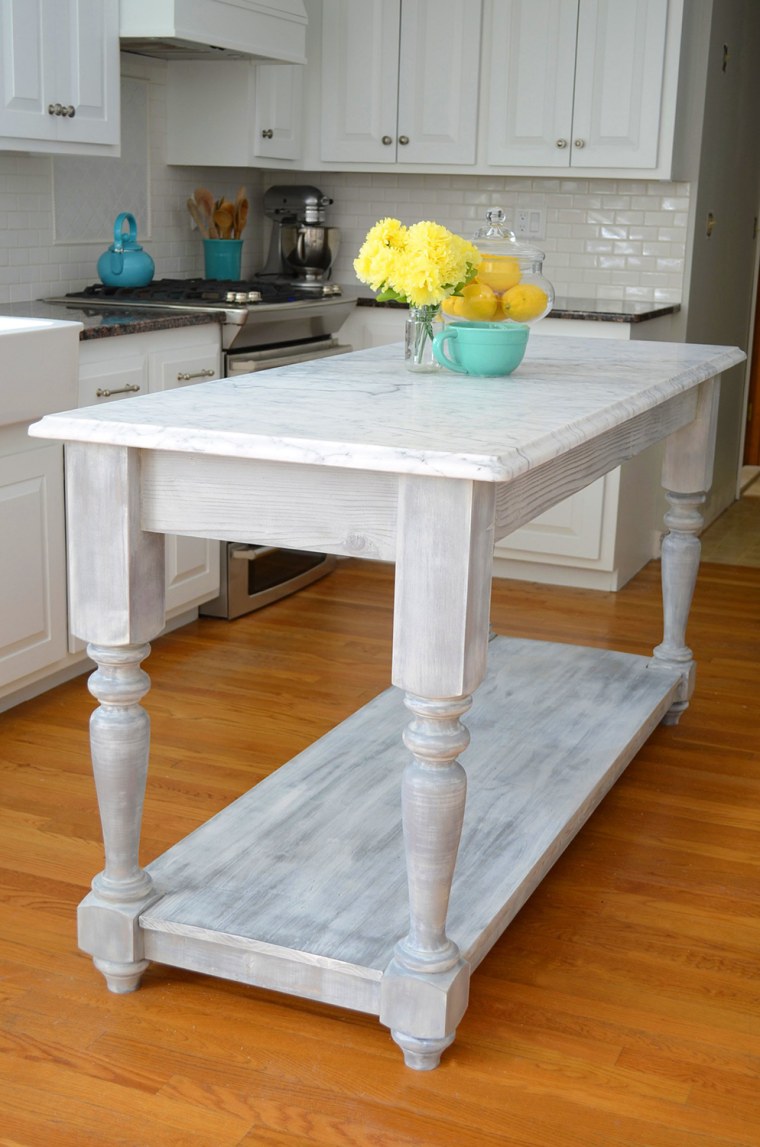 Blogger Nina Hendrick of "Everyday Enchanting" was able to keep her D-I-Y project relatively inexpensive by purchasing her marble slab on Craigslist. After building the base of the kitchen island, Hendrick painted and whitewashed it for a totally chic look.

 Desk-turned-island

Lesli DeVito, blogger of "My Old Country House," repurposed an 8-year-old desk that her kids no longer used into a practical kitchen island. After sanding down the desk and painting it blue, DeVite added wheels and a gorgeous top made from formica calacatta marble. 

Console chic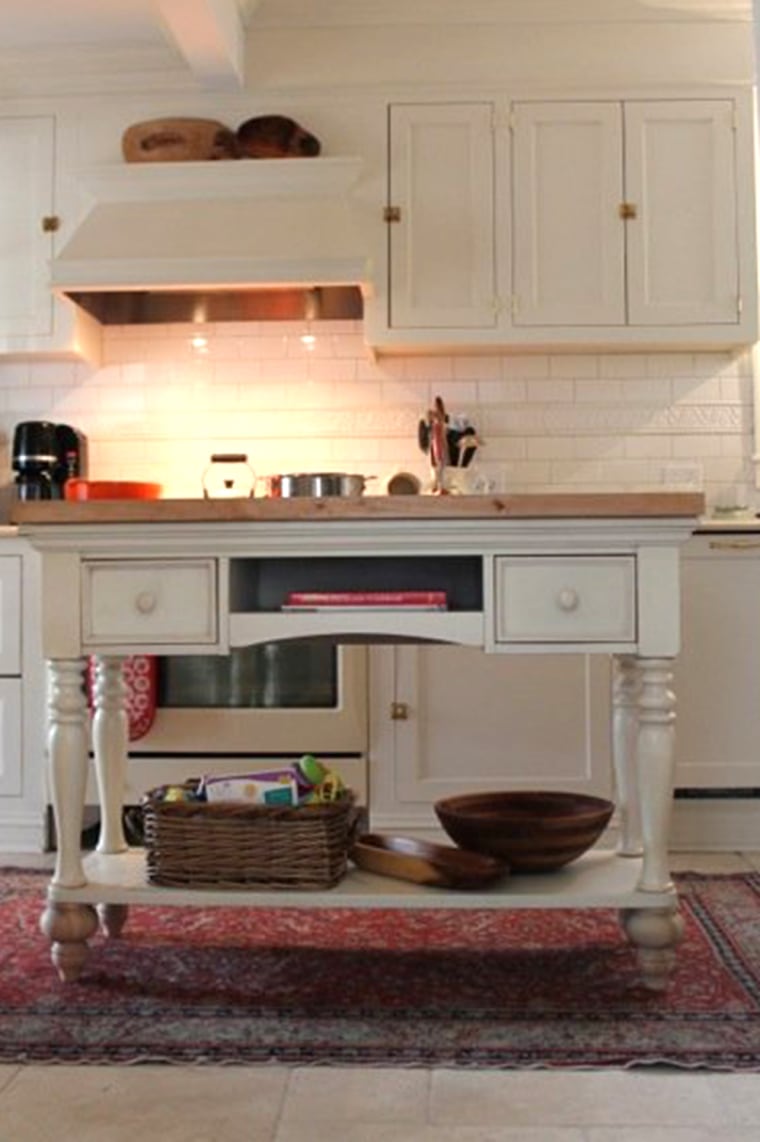 When Liz Flinn of "Designing Domesticity" needed extra counter space in her small kitchen, she decided to get creative with a sofa table. Flinn added bun feet to add height to the short table, then attached a butcher block counter top to make the island usable in the kitchen. 

Carted away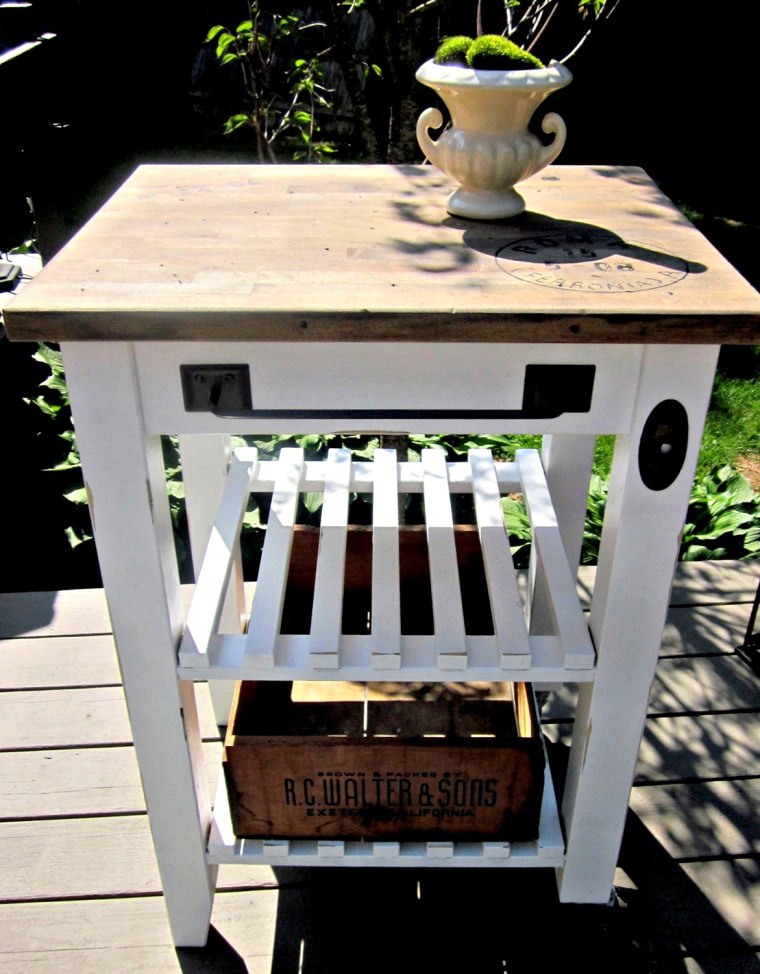 Susan Stevenson of "Homeroad" transformed an IKEA cart into a functional, inexpensive island for her kitchen. After adding a fresh coat of white paint to the bottom of the cart, Stevenson sanded down the top of the cart, stained it and added a marking from a black stamp for a touch of character. 

Industrial island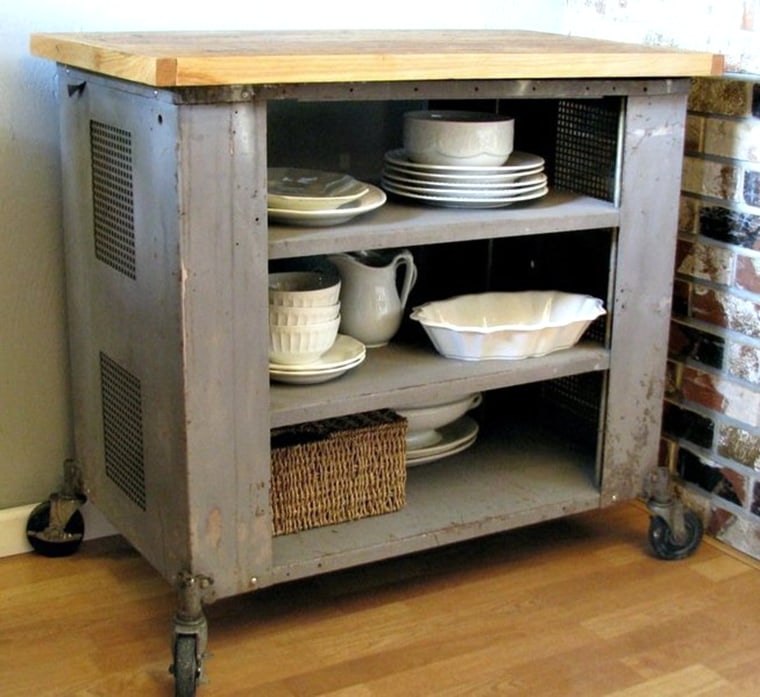 "Blue Roof Cabin" blogger Michelle Minner found an old, beat-up cart that look as if it was begging to be turned into something useful. After a few hours of cleaning and a slab of oak attached to its top, a kitchen island was born.