Design blogger Erica Van Slyke knew the kitchen in her 1980s fixer upper was in desperate need of a makeover. And with a little bit of elbow grease, she and her husband managed to give it a dramatic update with a light, airy, boho-inspired feel — all for just $2,000.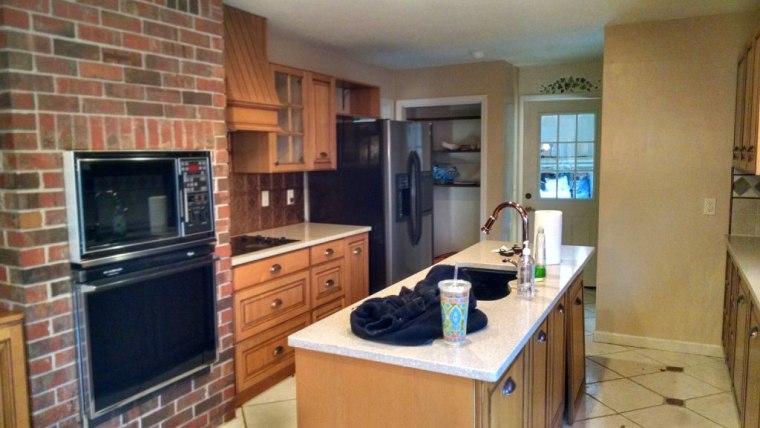 Van Slyke said her most effective update was painting the cabinets white and adding height.
"It immediately lightened and modernized the space," she told TODAY Home. (See her tutorial for how to make the cabinets taller here.)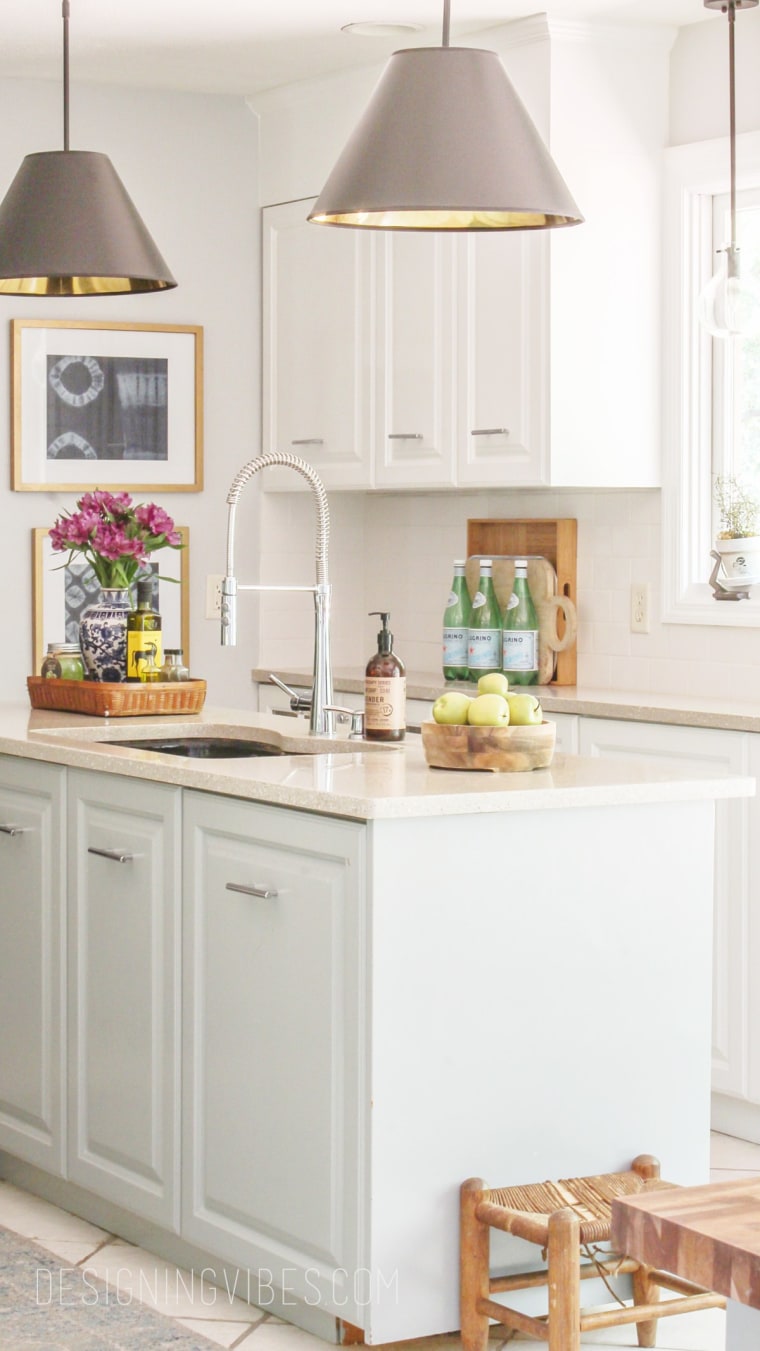 The original countertops were quartz and in great condition, so Van Slyke said she couldn't justify replacing them. Instead, she invested about $200 to replace the bar countertop with butcher block.
"While I don't have the countertops of my dreams, we were able to save thousands of dollars by working with what we were given."
Another way they saved money was by keeping the original tile floors but updating them with a special grout paint. It cleaned them up a bit, covering up the yellow-brown tint that had developed through the years. Van Slyke says that two years later, the floors are still holding up nicely.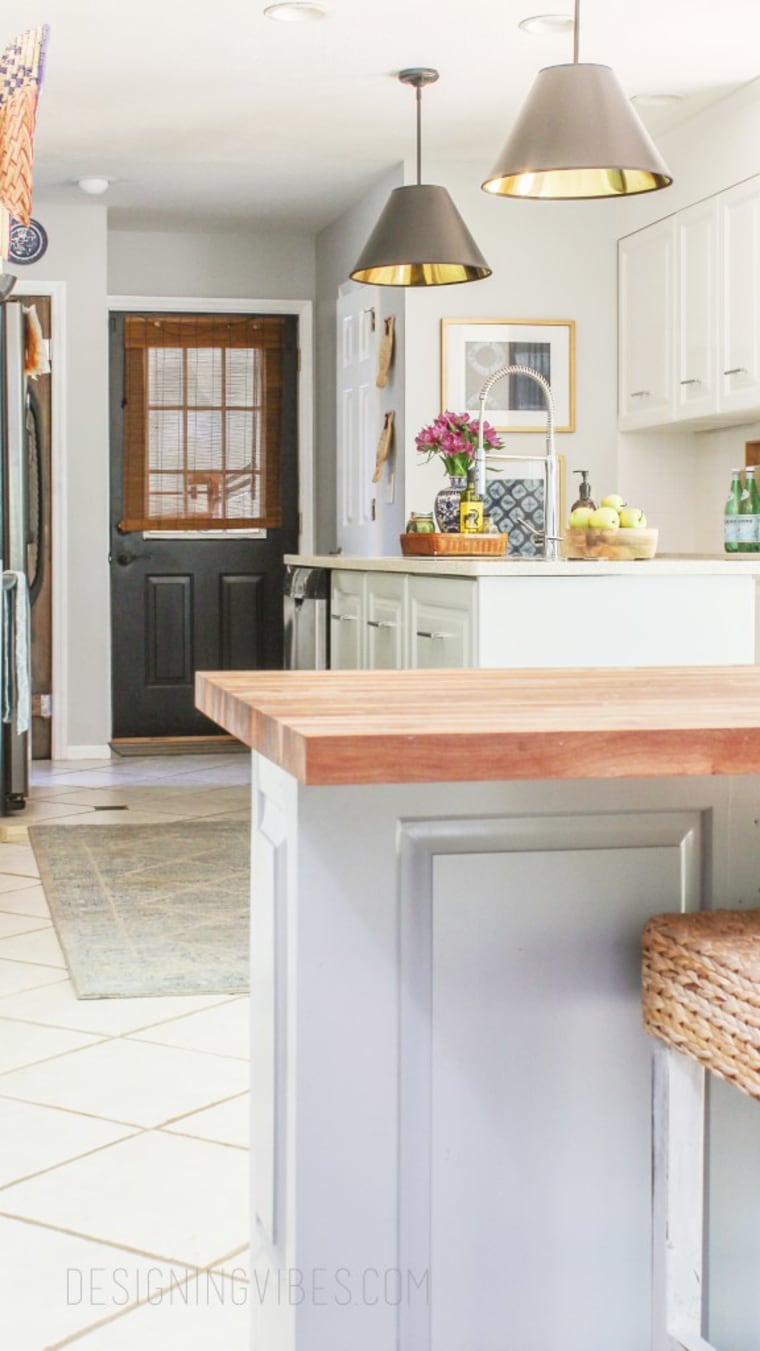 For the missing pantry doors, she decided to DIY her own which not only add a unique look to the space, but also saved a bunch of money. Using reclaimed wood, she and her husband were able to make barn-style doors for only $90.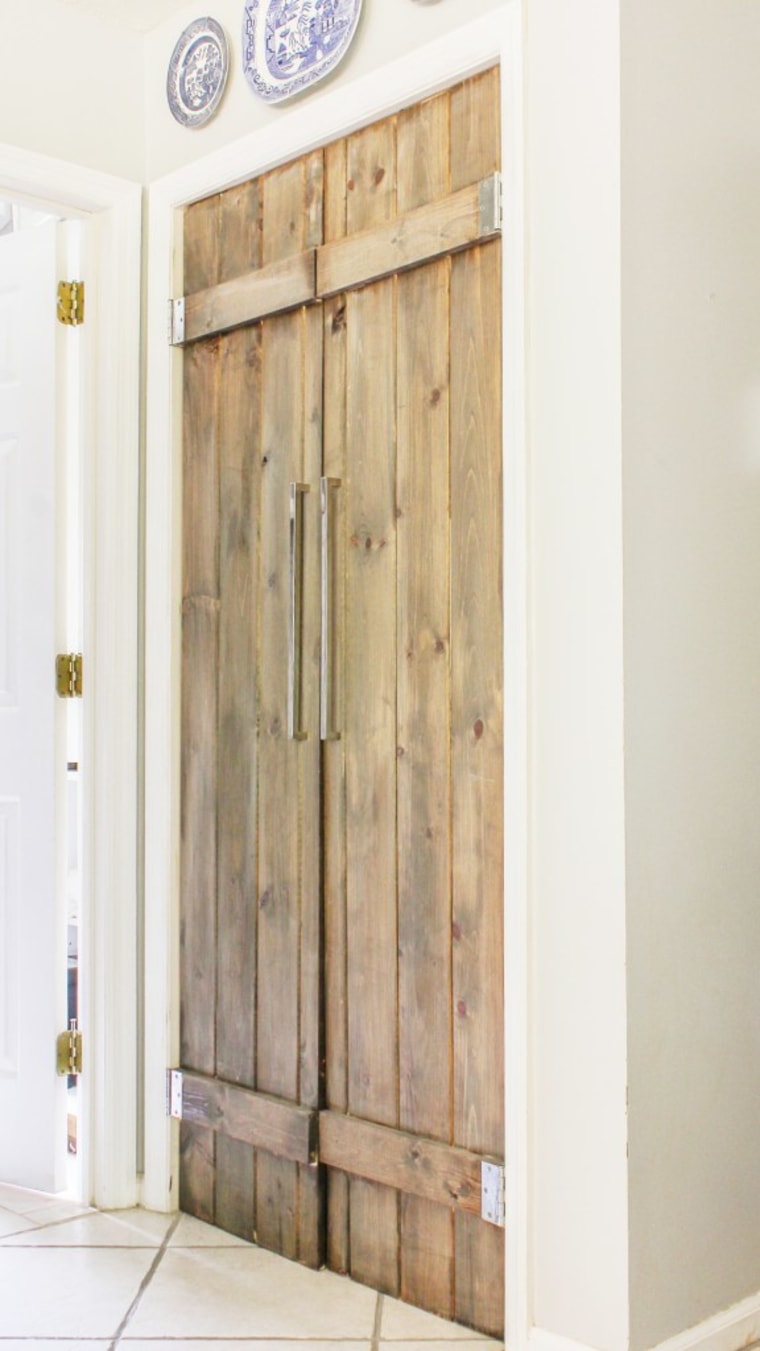 Other cosmetic updates included changing the backsplash out with timeless white subway tiles and painting the walls and brick with a lighter color, creating a lighter, brighter vibe.
But Van Slyke's favorite new feature in the kitchen? The cone light pendants she made for less $60 each (the cheapest ones she could find in store were about $300 per fixture.) Using a lampshade, pendant light kit and Portfolio 2-Pack Antique Brass Lamp Pipes, she was able to create stunning statement fixtures.
"I believe they anchor the island and add a refined, fresh vibe to the space," she said.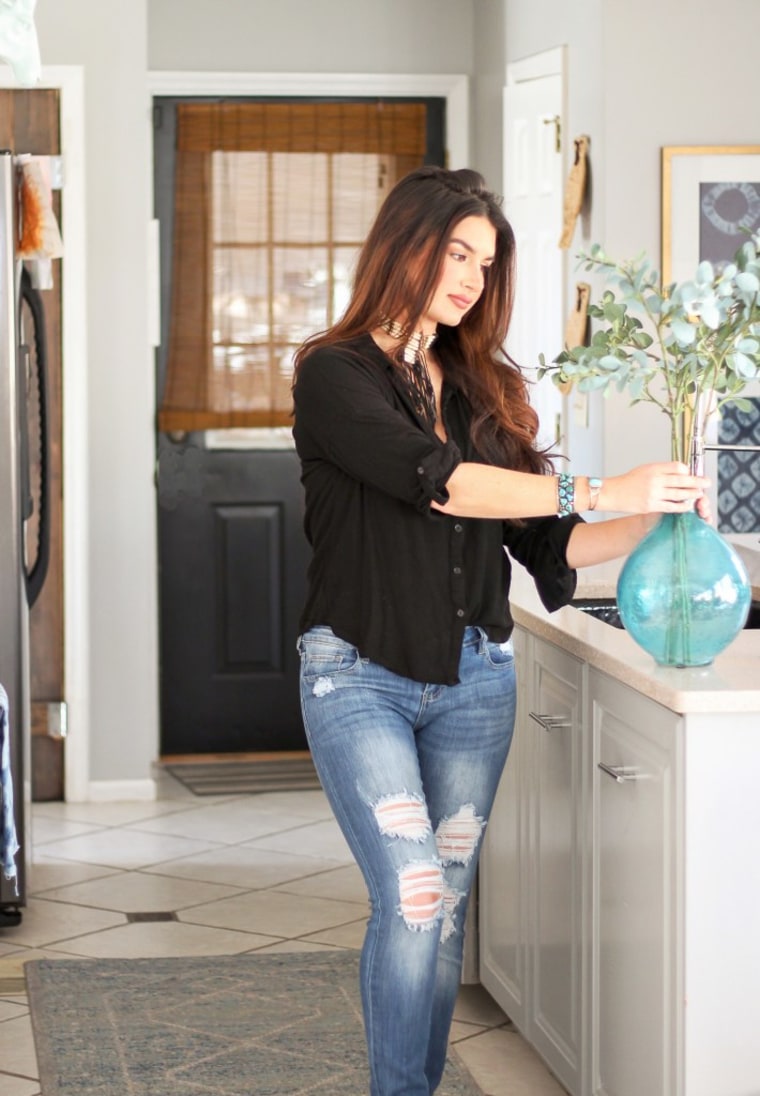 See more pictures of Van Slyke's gorgeous and budget-friendly kitchen makeover at her blog, Designing Vibes.
RELATED: