When Veronica Solomon purchased her home in Katy, Texas, in March 2018, she knew the home was in great condition. But as an interior designer, she wanted it to reflect her taste and was more than ready to put in the work.
The kitchen was completely functional, for example, but Solomon upgraded the style into something she now loves.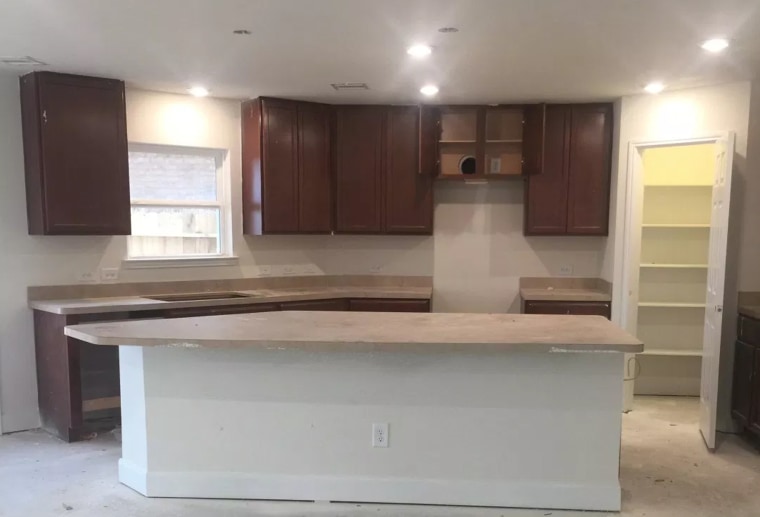 "I didn't want a shiny new kitchen — I wanted it to look like it had been in the house for a long time," Solomon, 45, told TODAY Home. "I just wanted to bring in my unique point of view."
Solomon started the renovations in the kitchen as soon as she purchased the home, and completed them in July 2018. Her favorite part? The top cabinets with the glass doors so that she can "display her beautiful collections!"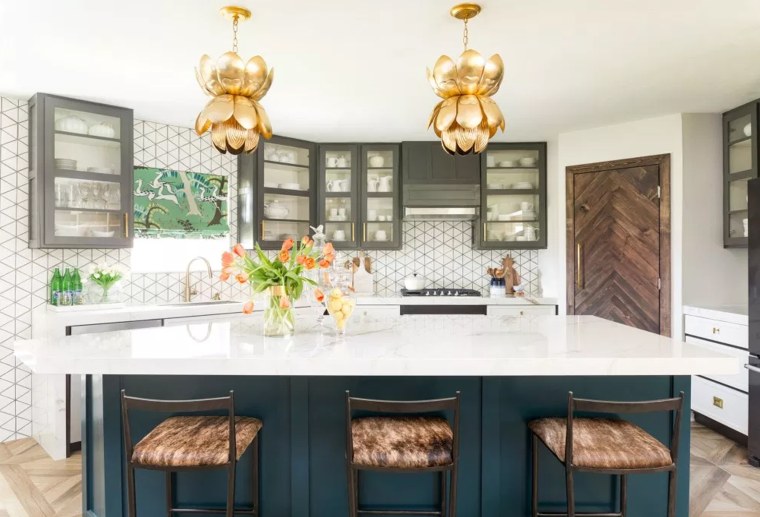 She also traded out the bottom cabinets for a convenient alternative.
"I traded out the cabinet doors for drawers," said Solomon. "It's a lot more user-friendly for me."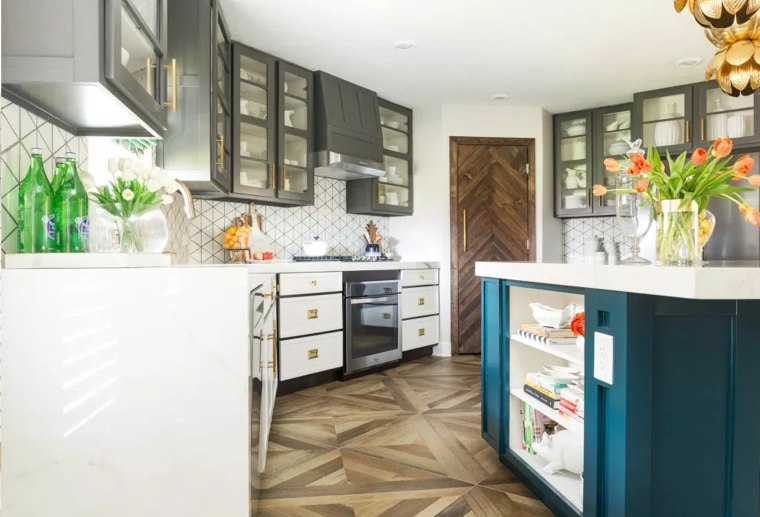 One of the more unique aspects of the space is the pantry door, which Solomon created herself by adding wooden strips on top of the existing entry.
"It's a builder base door — it's there actually — behind the wood," said Solomon. "I had my carpenter just cut pieces of wood and attach them to the door."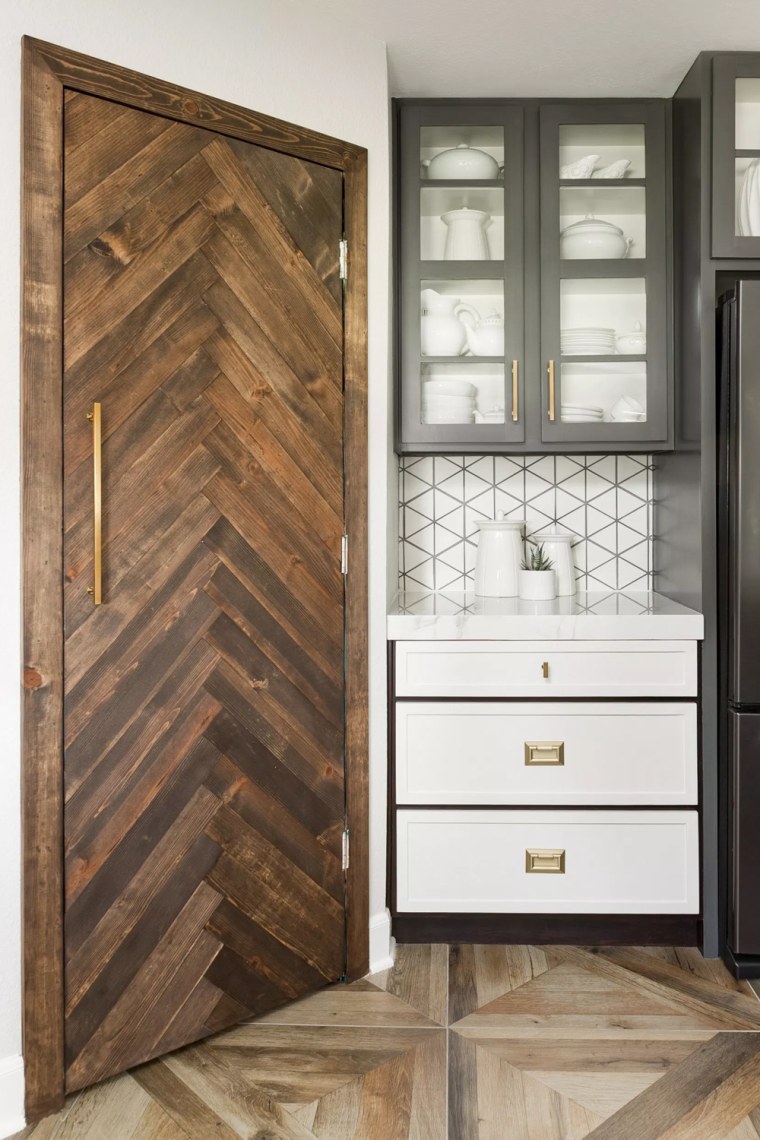 In addition to the amazing door and cabinetry, Solomon spent time making sure every detail was just right: from the light fixtures to the interesting pattern of the wooden floors.
"I wanted it to be really unique," said Solomon. "I love the color and pattern mix."