Down-to-earth actress Ellen Page has listed her Studio City home for $1.05 million. She is trading up, having bought Venus Williams' Hollywood Hills post-and-beam home earlier this month.
Page bought the 1,499-square-foot, two-bedroom, 1.5-bath home at 11283 Canton Dr. for $885,000 in 2011. The updated Cape Cod traditional has lots of windows, beamed ceilings and a pool. The updated bathroom features a huge glassed-in shower, and the double front door is painted bright red.
Her new mid-century modern in Hollywood Hills, which she bought for $1.701 million, is not huge, either. That three-bedroom, two-bath home is 1,528 square feet. Her new place has the same airy feeling and white ceilings as the home she is selling.
The 27-year-old "Juno" star, whose latest credit is the star-studded new "X-Men" movie, joins other young stars buying homes in Los Angeles, albeit with more modest taste than some.
Page made headlines on Valentine's Day when she came out as a lesbian at a Las Vegas conference. On her Twitter feed, she has developed a following for renaming dogs whose owners send her their furry photos.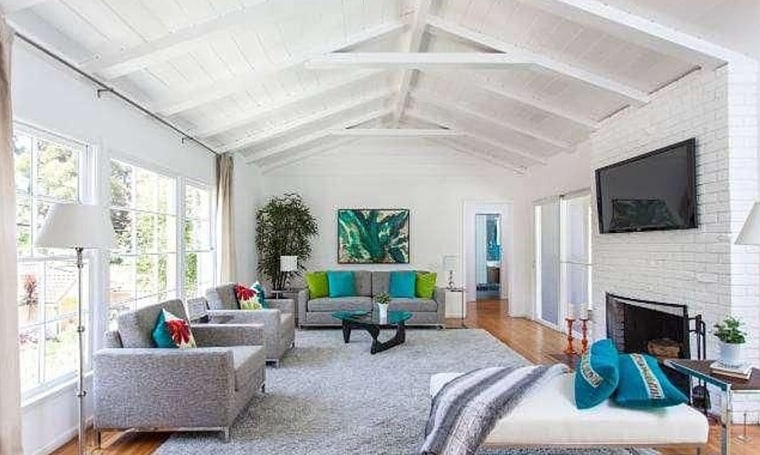 See more photos of Page's home on Zillow Blog.
More from Zillow: 
Luxury Ranch Designed by Randy Travis for Sale
Reality Star Nicole Richie Lists Spanish Colonial
'Game of Thrones' Villain Lena Headey Buys Mid-Century Fixer

Emily Heffter, a reporter and writer for Zillow Blog, covers celebrity real estate, unusual properties, and other real estate topics.