Army veteran and dad Fernando Wheeler recently started a new job working from home. However, he encountered one major problem right off the bat — he didn't have a space to call his own.
For some time, he set up shop at the kitchen table, but found that he was constantly in the way of his family and their daily routine. "I'm kind of in the middle of everything," Fernando said.
His wife and college sweetheart, Pam Wheeler, aspired to give her husband a place in the home just for him.
(Renovate TODAY is created with our sponsor Lowe's)
"My husband is a very kind person. He deserves it," she told TODAY. Their two daughters, who also live at home, couldn't agree more. Together, they appealed to TODAY to help create a special room where Fernando could focus on work, but also decompress and relax.
With the help of TODAY contributor Jill Martin, along with Lowe's head designer Deb Lesinski and her team, the design mavens stepped in to help this family. Thankfully, they didn't have to look far for the perfect space. What has been the family's junk room for 14 years was transformed into Fernando's new home office and man cave.
RELATED: Make way for triplets! Nursery makeover leaves couple in tears on TODAY — see inside
While the designers were given freedom to renovate the room on their own, they were tasked with keeping and integrating one thing into the room: a sentimental print of the Tuskegee airmen that the family has owned for years.
From mess to man cave
This renovation (Renovate TODAY is created with our sponsor Lowe's) wasn't as easy as removing junk and giving the room a coat of paint. According to Lesinski, the room required a massive design overhaul in a very short amount of time. At first glance "we were looking at heating, air conditioning, dry wall and insulation," said Lesinski. However, they were up to the task.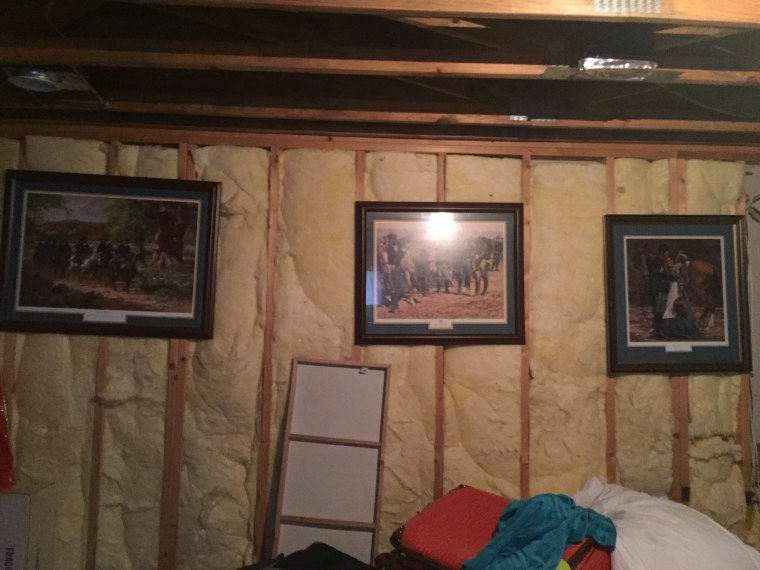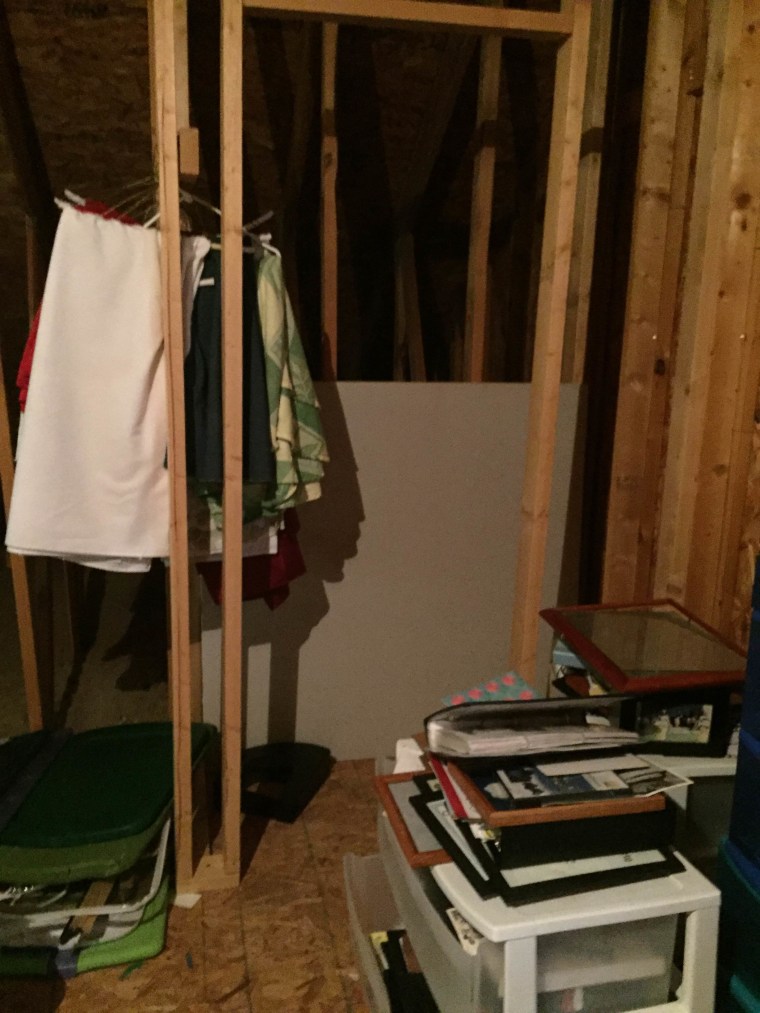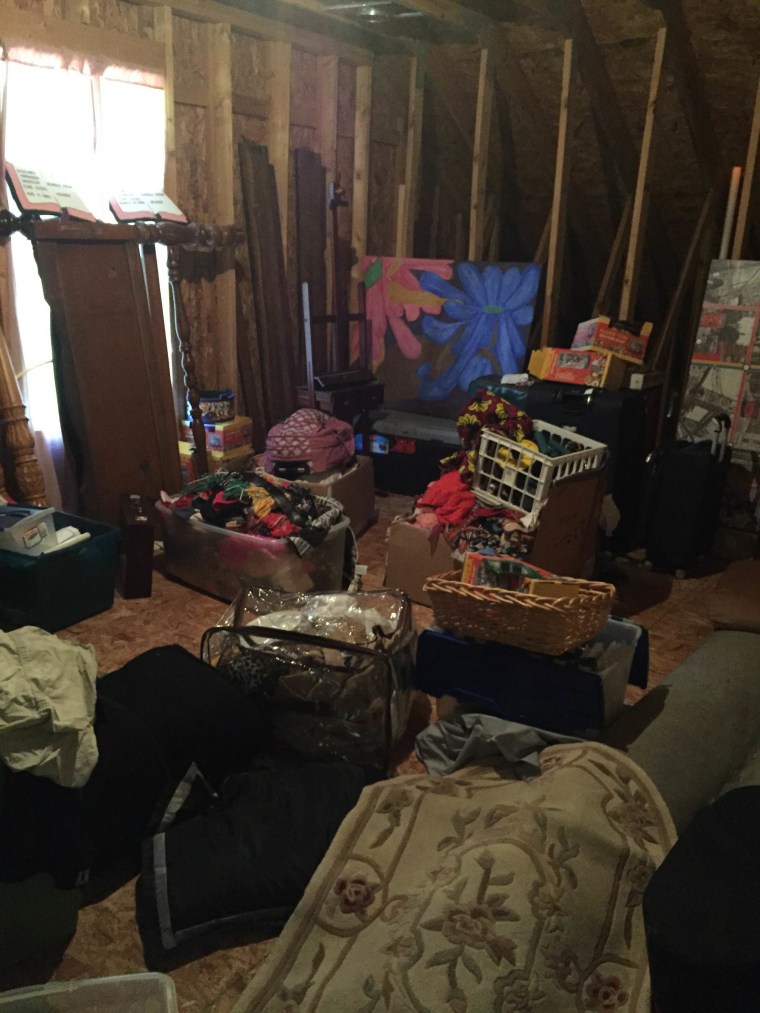 They started with the complete installation of an electrical system to get the room up to local and state codes. Next, they needed to level out all the roof trusses and walls with new beams to get the walls straight and square before installing drywall. Once they were properly insulated, new drywall was added to finish the space.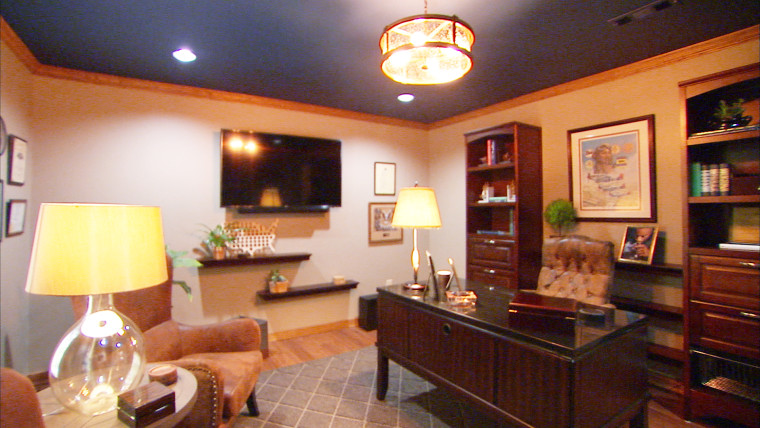 For the floor, they added vinyl planks and then installed baseboards and crown molding around the windows and ceiling. Next, a new door was installed for the enlarged closet, and a new ceiling light and fans were added. Then, paint was applied throughout to give the room a fresh look.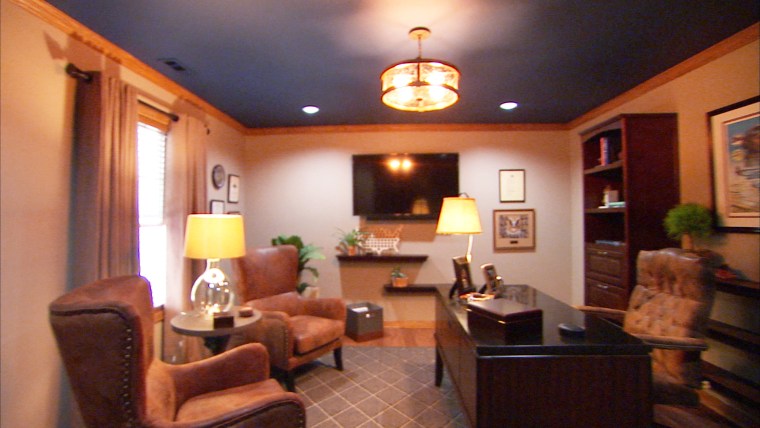 From there, decorative elements were added, including a rug, furniture, lamps, accessories, and even a television. Six days later, the family was presented with their brand new space. Watch the reveal here!
RELATED: 6 easy storage solutions for your favorite sentimental items
This junk room makeover leaves family in tears on TODAY — see its new look!