You don't need royal blood to live like a queen, as this London townhouse proves.
Dame Julie Andrews once lived in this luxurious property that feels like the equivalent of a city palace. And now, it's for sale for about $33 million.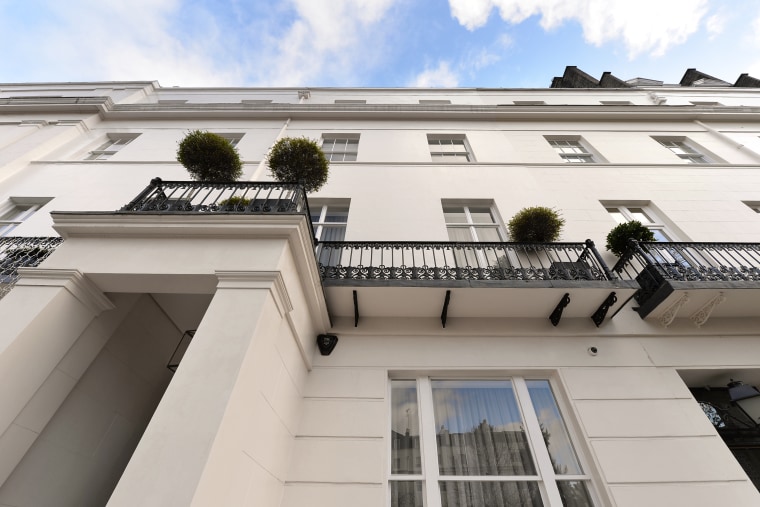 Located in Chester Square, the 7,005-square-foot home was occupied by Andrews and her late husband, Blake Edwards, director of the "Pink Panther" movies in the 1970s.
Built in 1835, the six-bedroom home has since been restored and updated with bespoke interior design.
The living room features a fireplace and custom bookcase, and two sets of French doors open onto a walk-on balconette that overlooks the garden square. In the rear, French doors open onto a large, south-facing garden terrace.
The minimalist kitchen is centered around a large marble island with seating for three. An adjacent breakfast room is outfitted with a built-in, L-shaped booth and flat-screen TV on the wall.
A formal dining room, featuring a floor-to-ceiling window and stunning light fixture, has enough space for a 14-seat table.
The ground floor is where you'll find the home spa area, which includes a gym, Jacuzzi, sauna and steam room.
There's also a bedroom suite, kitchenette, media room and a 138-square-foot wine cellar with large humidor on that level.
Upstairs, you'll find the exquisite master suite, which takes up the entire second floor. It's got its own fireplace, walk-in closet and luxurious bathroom complete with a soaking tub and marble accents.
The top two floors are filled with four other bedroom suites.
If it seems like a lot of floors to go up and down, don't worry. The home also has a seven-person elevator that will bring you to your desired destination.
Who needs Buckingham Palace when you have an in-home elevator?
See more pictures of the gorgeous property at Rokstone.