If the walls in your home are as empty as a Ben & Jerry's carton after a good chick flick, Joy Cho is here to help.
The popular blogger behind the lifestyle site "Oh Joy" is releasinga new book under the same name. In it, readers can find DIY projects and tips when it comes to fashion, entertaining, food and yes — decorating. Here are three of Cho's tips from the book to help you fill your walls in a welcoming, homey way.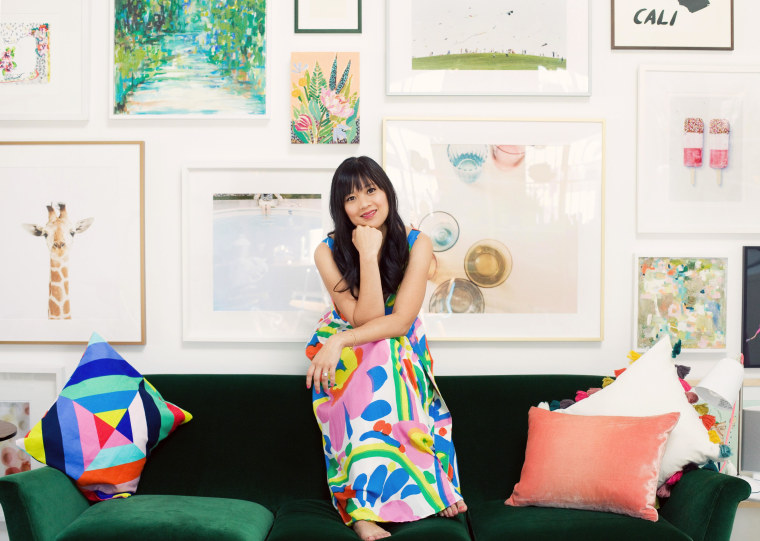 Since I love so many kinds of art (from photos to paintings to prints), I have a hard time sticking to just one style. And the best thing is, you don't have to choose just one type of artwork to hang on the wall. When collecting or gathering art for your home — whether spread out into various areas of one room or all together on a single gallery wall —there are a few things to keep in mind to help the pieces work together without being too matchy-matchy.
Choose a general color palette in the art. While you don't need to stick to very specific colors, all the pieces in one room (or on one wall) should generally contain some of the same colors. Even if an item is very colorful, make sure there are some colors that cross into other pieces.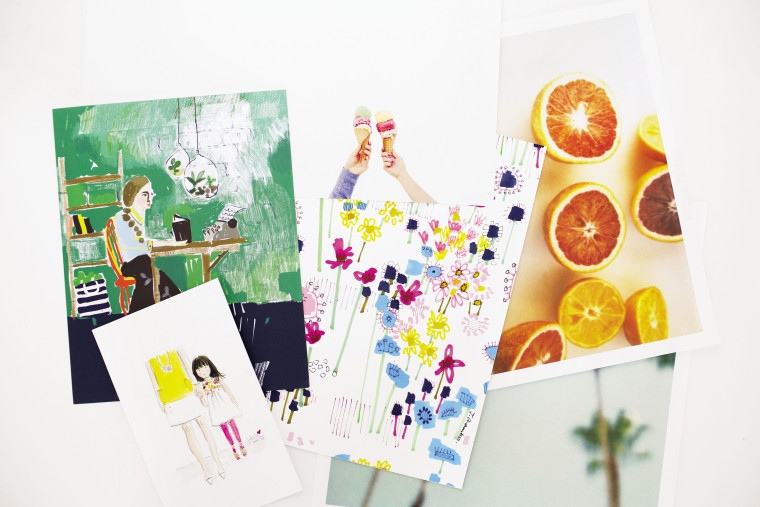 Mix and match frames. Sometimes people think they need to have the same color frames throughout their whole home. I say stick to a few different frame colors and let those be the ones you generally turn to. Similar to the color palette mentioned above, a few black frames in a sea of gold and white frames works as long as there are enough to balance out the weight of color.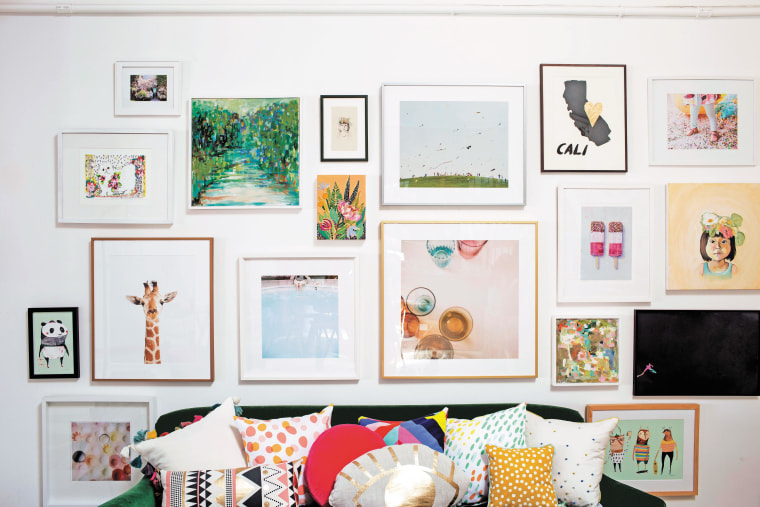 Find a general tone or feeling that unites your art. If you like to cross mediums as I do, the feeling of the art helps to make it all work together, whether photo, print, or painting. I tend to like art that is whimsical and colorful, and makes you smile in some way. These qualities attract me to certain pieces, which then inherently go together.