JoJo Siwa recently moved into a new home in the suburbs of Los Angeles, and now she is showing off her insane, candy-filled bedroom.
The YouTube sensation and former "Dance Moms" star showed off her recently renovated room in a video.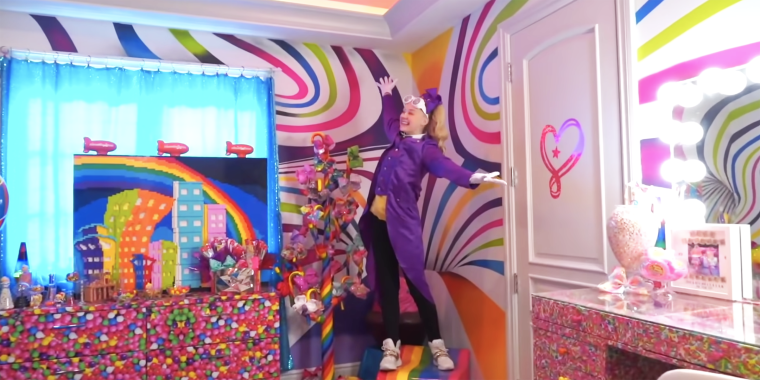 "Welcome to Sweetland," she shouted in a purple Willy Wonka-style outfit.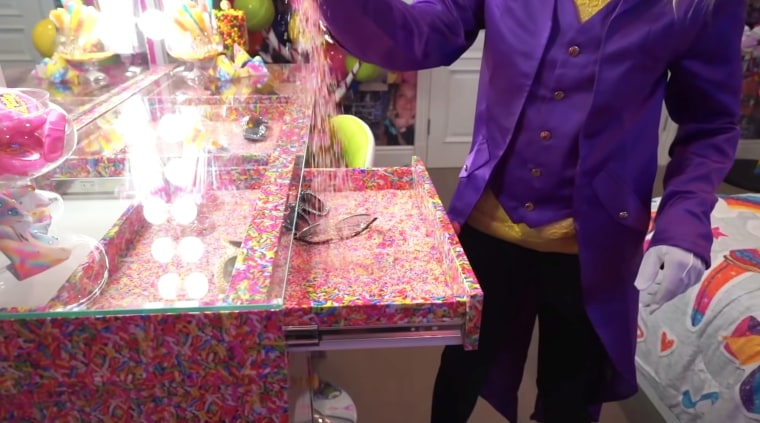 Siwa said in the video there are more than 4,000 pounds of candy in her new room, which features a vanity filled with sprinkles and a headboard made of candy dispensers.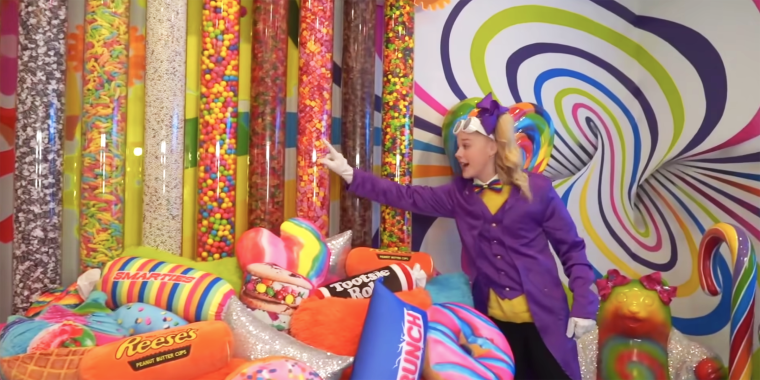 Her bed has giant candy-shaped pillows on it that are scented so it's like she's napping on sweet treats when she sleeps. There's also a pillow with her face on it — a throwback to her old bedroom, which featured her image gracing the duvet.
Last month, she posted a video showing off more of the house. Viewers got to take a tour of her "7-Eleven," which is a corner of the home with a popcorn maker, pizza display, nacho chips, nacho cheese and a slushy maker.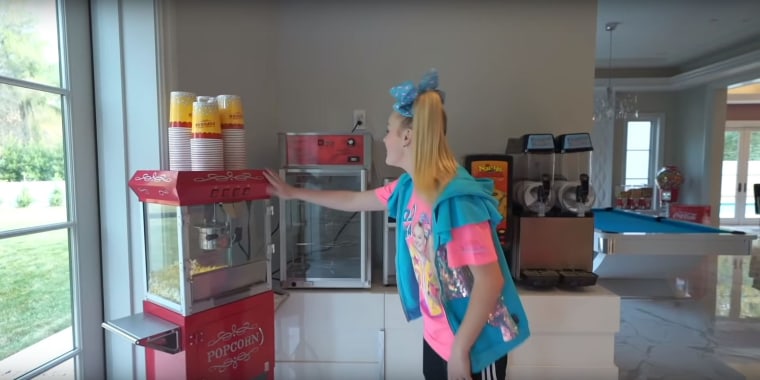 She also has several mannequins in her clothes from various tours and music videos in the foyer of the house, greeting guests as they come in.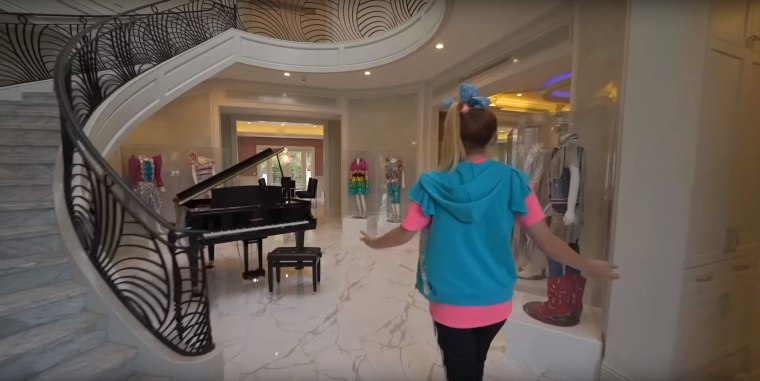 The family just moved into the home in late December, and Siwa said, "So far, it has been amazing."