Heeeeere's Johnny Carson ... and his incredible mansion!
The luxurious Malibu estate where the late, legendary entertainer, who hosted "The Tonight Show" from 1962 to 1992, lived just hit the market for a whopping $81.5 million.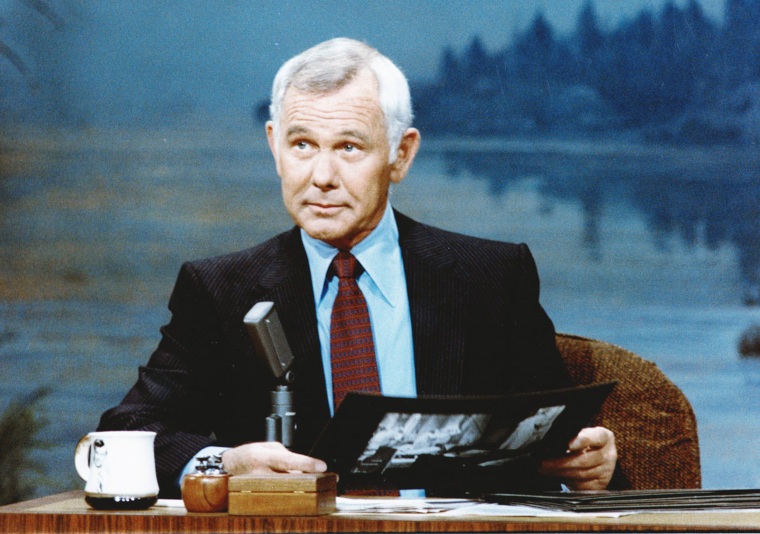 Designed in 1978 by renowned architect Ed Niles, the 7,083-square-foot main house has two bedrooms and four-and-a-half baths (a seemingly small number for such a big property), but it's the details that make this elaborate estate worth the steep price tag.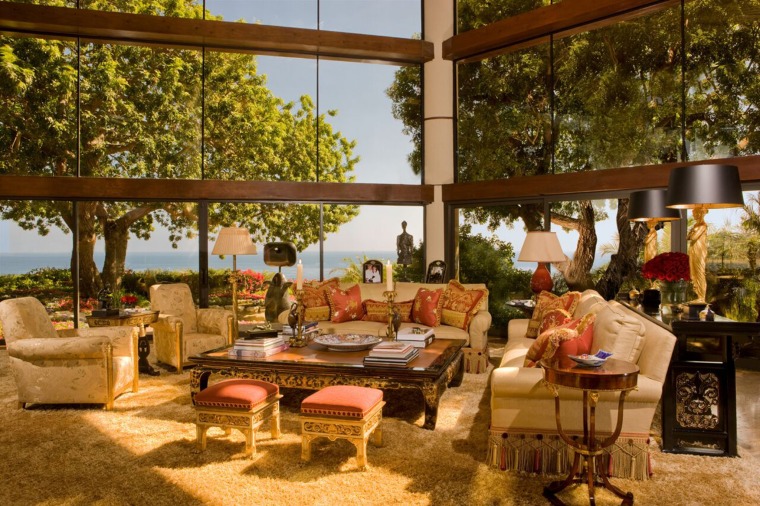 The triangle-shaped living room features a 30-foot-tall glass ceiling and indoor arboretum — a fully grown tree rests peacefully inside the space.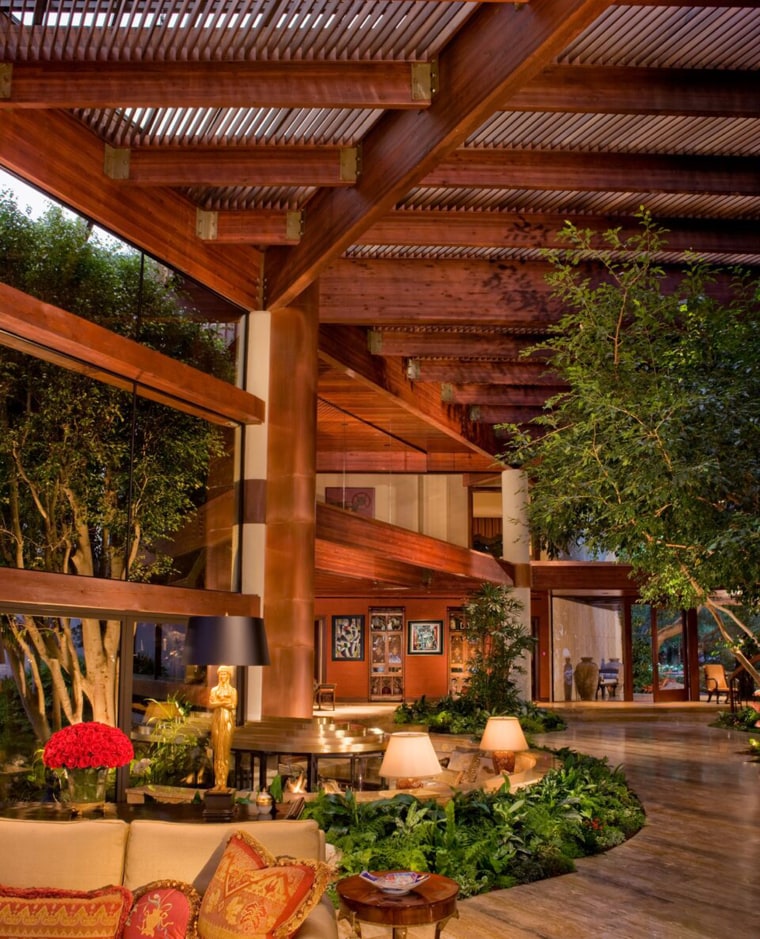 Original stone covers the floors, and a sunken indoor copper-and glass-fireplace warms up the room. A staircase leads to the upper lounge which has an Asian-inspired bar.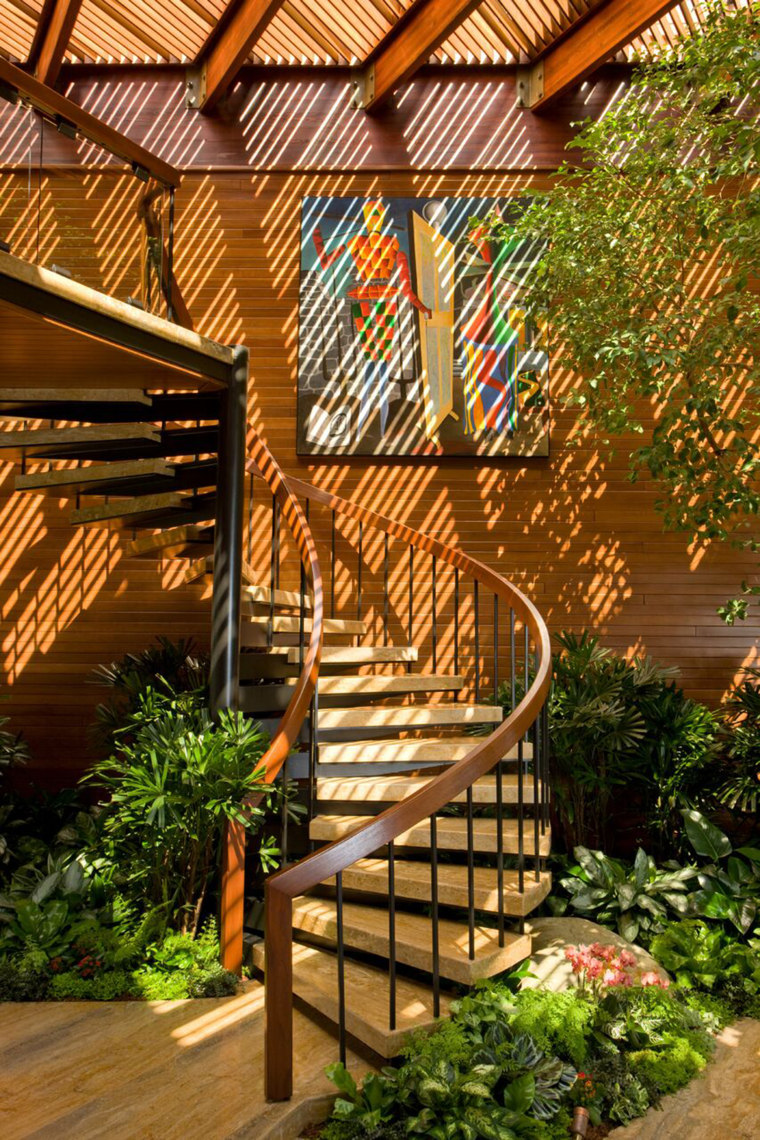 We can only imagine the parties that were thrown on this property while Carson was living there. A sun-drenched formal dining room would be the perfect spot for an elegant dinner with friends, while the lower entertainment venue — which includes an outdoor lounge, media room and bar, wine cellar and indoor/outdoor dining room — would be ideal for larger groups of people.
Upstairs, the entire second floor is made up of the luxurious master suite which has his-and-her bathrooms, walk-in wardrobes and two separate offices.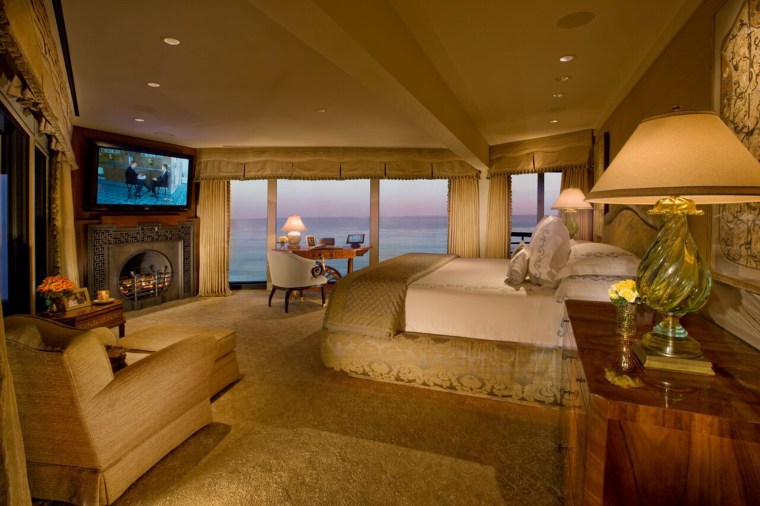 The home sits on four acres of manicured grounds, which offer panoramic views of the Pacific Ocean and coastline along with beach access. A cascading waterfall and koi pond on the property also provide scenic views outside. And if you're feeling active, there's a saltwater pool, gym, locker room and championship tennis court with a viewing area where Carson was known to have enjoyed countless matches.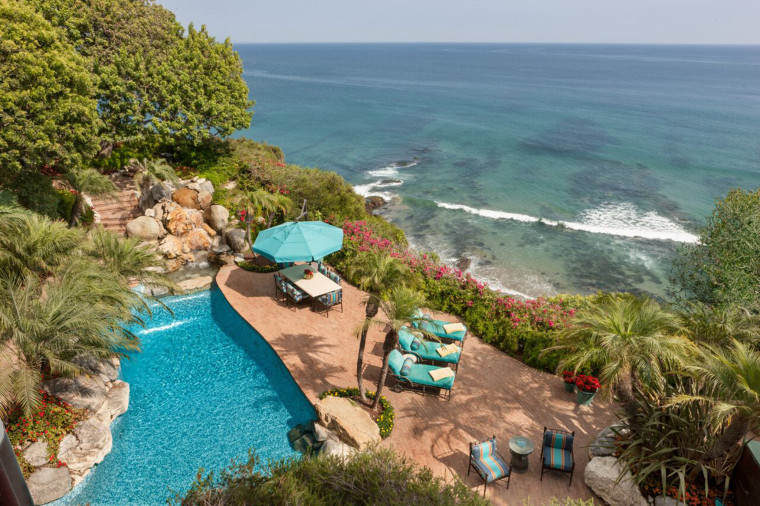 A guest house, two bedroom pavilion and outdoor kitchen are also on the property.
According to a press release issued to TODAY Home, the estate that Carson called home for nearly 20 years will be listed for the first time in a decade. The current owners are film producer Sidney Kimmel and his wife, Caroline.
The property is listed by Linda May of Hilton & Hyland and Chris Cortazzo of Coldwell Banker Global Luxury.