He may be a pop superstar but it turns out that Joe Jonas is a little bit country when it comes to home decor style. The actor, singer and former boy band member has put his modern farmhouse on the market for $4.25 million.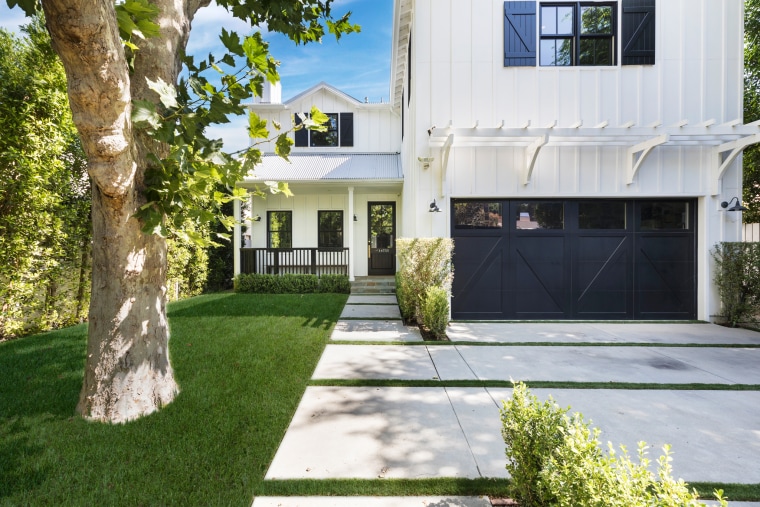 Located in Sherman Oaks, California, the 5,600-square-foot house is full of accents, furnishings and architectural styles that seem like they'd get the stamp of approval from the farmhouse queen herself, Joanna Gaines.
White shiplap ceilings and light hardwood floors give the home a cozy yet airy feel.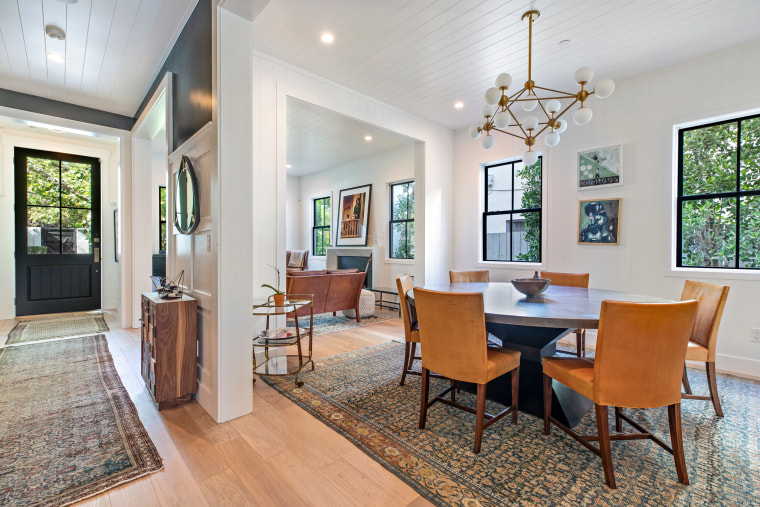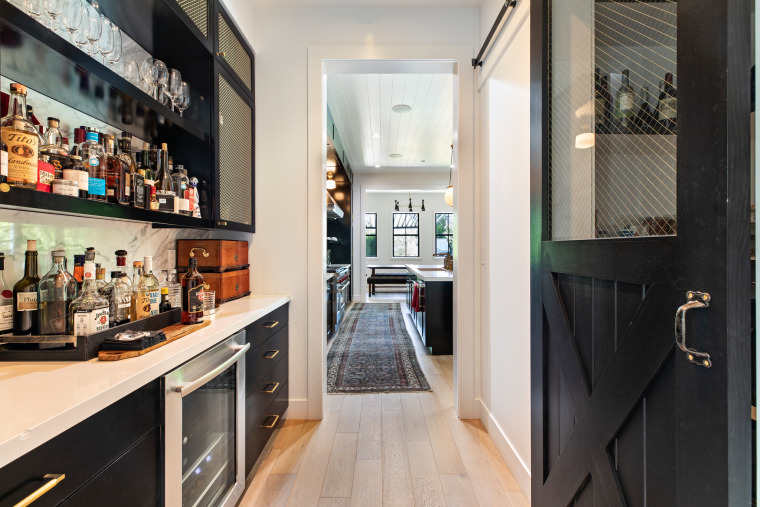 A butler's pantry connects the dining room to the sleek black-and-white kitchen, which features a large island with a marble countertop and backsplash. There's also a dining nook, surrounded by windows and a door leading out to the backyard — in case you're feeling up for an alfresco meal.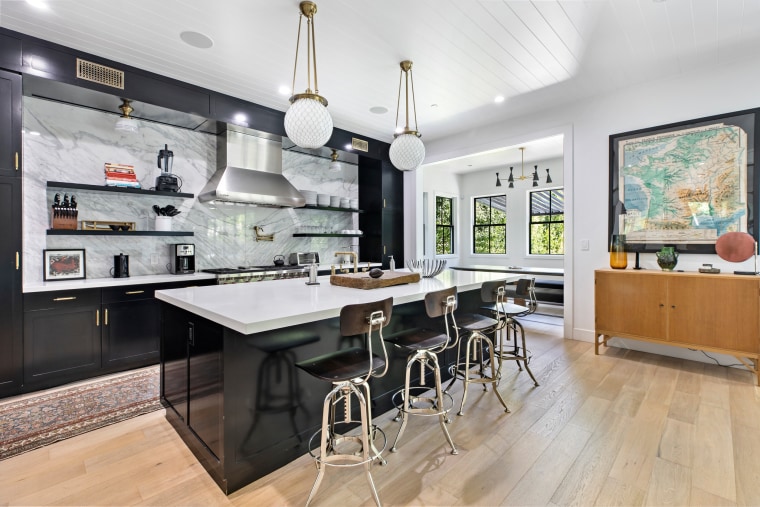 The living room, which also leads out to the porch and backyard area, features a fireplace and built-in cabinets and shelves.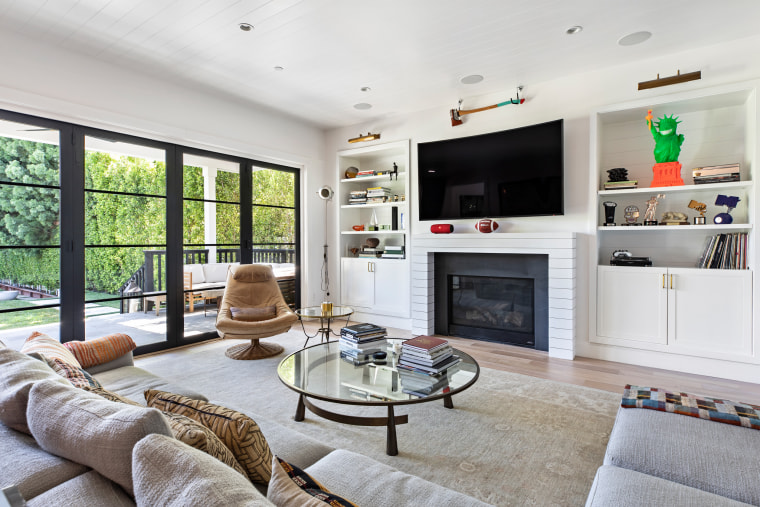 And there's a movie theater with tiered seating just in case you want to watch your shows on something a little bigger and fancier than the flat screen in the living room.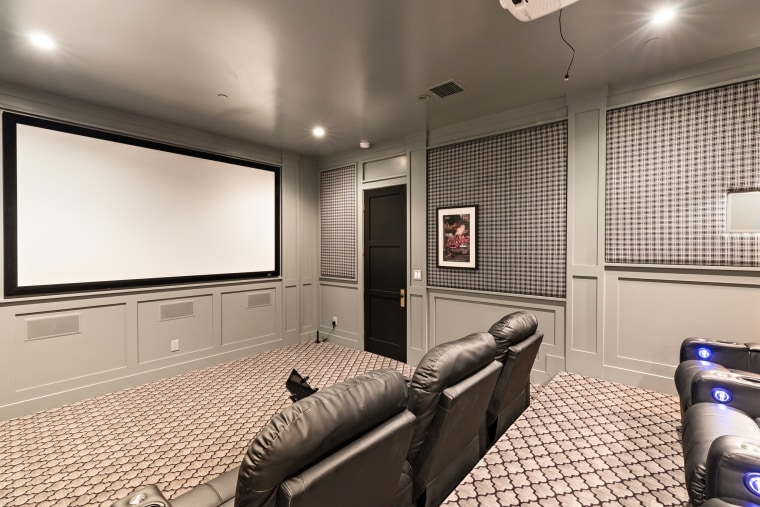 The master bedroom has its own sitting room and fireplace, and the gigantic closet has a marble-topped storage island.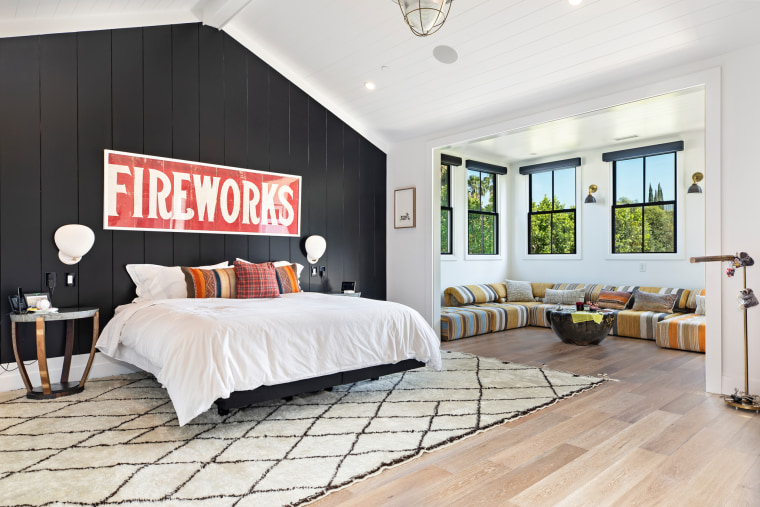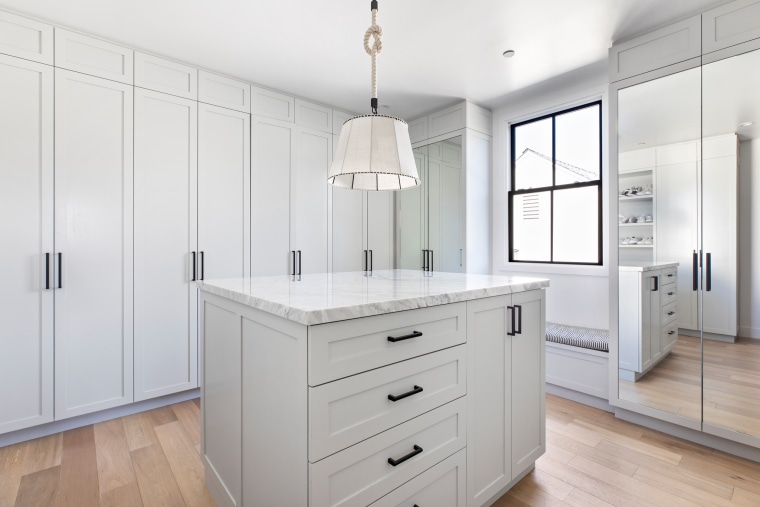 The bathroom features brick-style tile and a black-and-white soaking tub. There's also a separate shower that looks like it could be bigger than some standard bathrooms.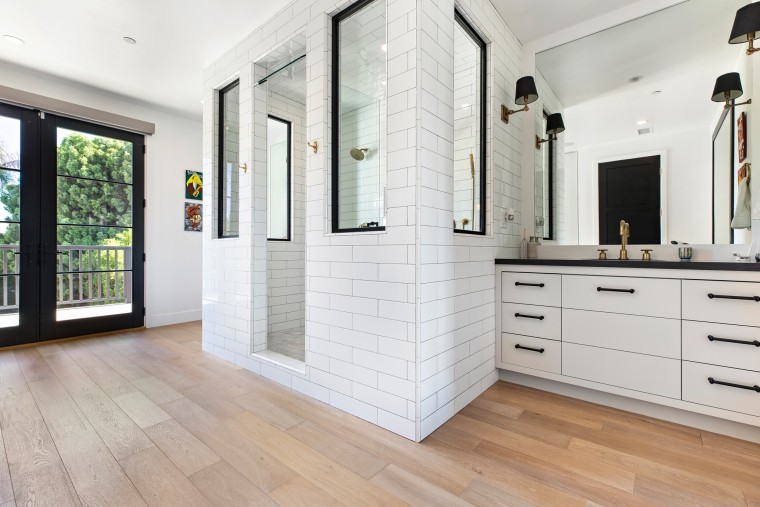 Outside, there's a separate guest house with its own bathroom and shower.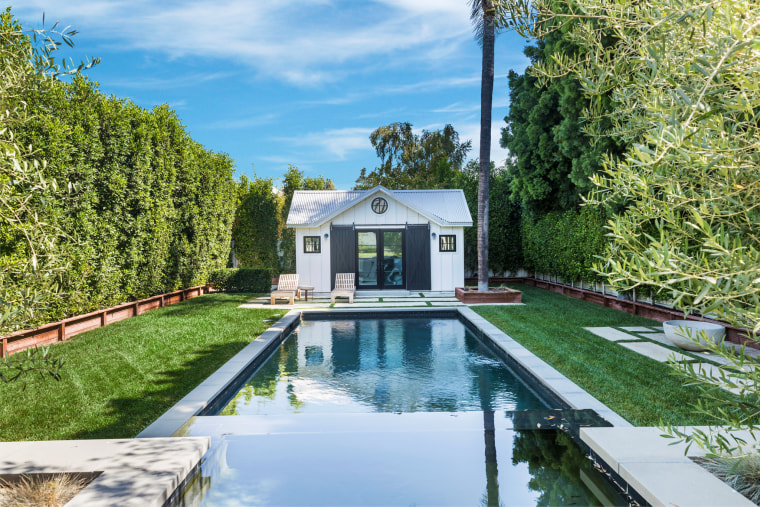 The home also has an extra-long pool and separate Jacuzzi.
You can buy the property for $4.25 million or you can just look at more pretty pictures of it at the listing from Carl Gambino at Westside Estate Agency.