When you love Christmas almost as much as you love your children, sometimes there are very specific challenges to face.
In the case of Joanna and Chip Gaines, having a new baby in the house meant they'd run out of bedroom space to house Christmas tree No. 2. Solution?
Put it in the bedroom!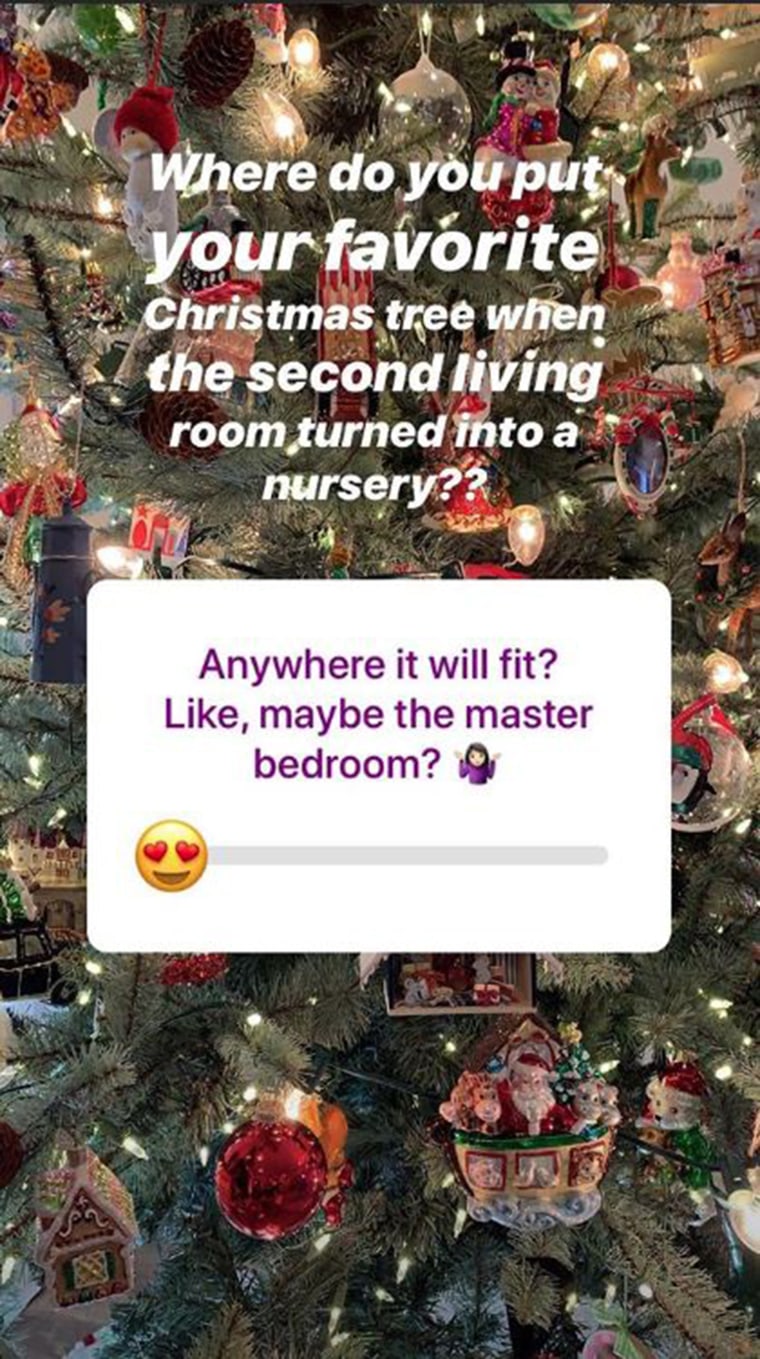 OK, wait: A second Christmas tree? Let's start there. You kind of have to have the sort of enormous farmhouse (3,600 square feet) the Gaineses do to even consider fitting one big 13-foot main tree into your eating area (which Joanna described as "big tree problems" in her an Instagram story before Thanksgiving).
But it is Christmas, so a giant tree works. Case closed.
Or ... not. Joanna and Co. appear to love a second tree, which traditionally has gone up in the second living room. (Second living room! Let's remember just how big that farmhouse is.) But this year, Living Room No. 2 has become Baby Nursery No. 1 where Crew, 5 months, sleeps.
So no more second Christmas tree, right? Nah! Instead, the family placed their backup Christmas tree in the master bedroom, where Mr. and Mrs. Gaines can gaze upon it each night.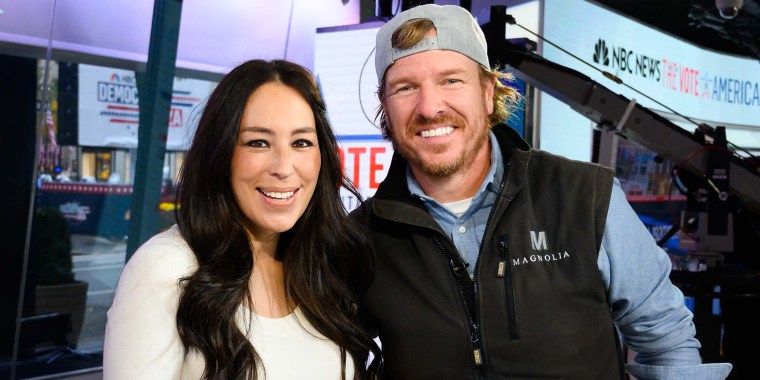 We'll just hashtag this #GainesProblems.
The Gaines family (who also include Drake, 13, Ella and Duke, 12, and Emmie, 8) does know how to make a classically-beautiful tree, we must admit. Just check out this beautiful image with Emmie from 2017:
According to Joanna's Instagram story, Crew likes having a tree nearby when he hangs out in mom and dad's room: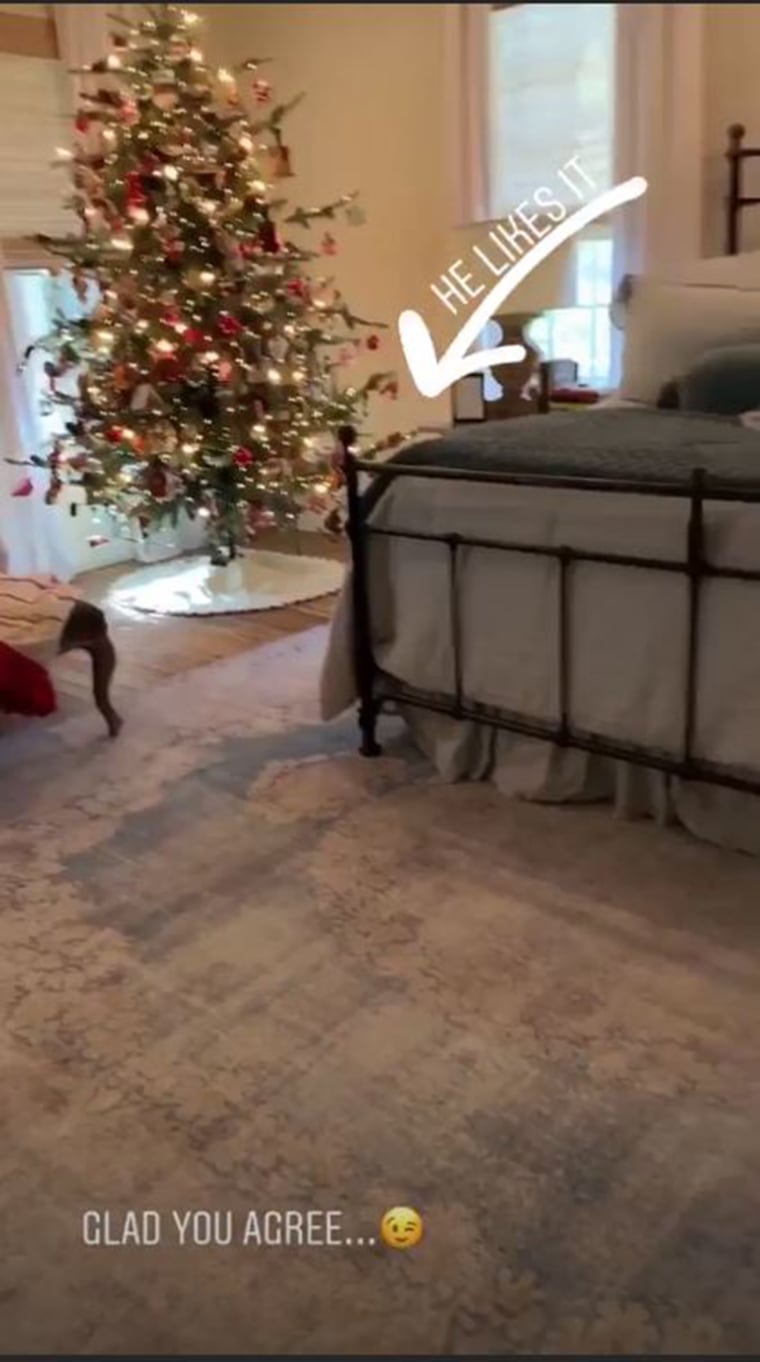 No complaints here — and we bet that bedroom has a wonderful natural fresh pine scent!