Spring is right around the corner and Joanna Gaines is giving us serious garden inspiration.
The "Fixer Upper" star recently revealed her new garden house, which channels a rustic European farmhouse.
White oak, zinc countertops and plenty of green plants give the space a truly cozy and welcoming vibe.
The interior was designed to be practical but also inspiring, as Gaines explains on her blog. "Everything needed to be solid — only using the kind of materials that could handle dirt, pots and sharp tools on a regular basis," she wrote.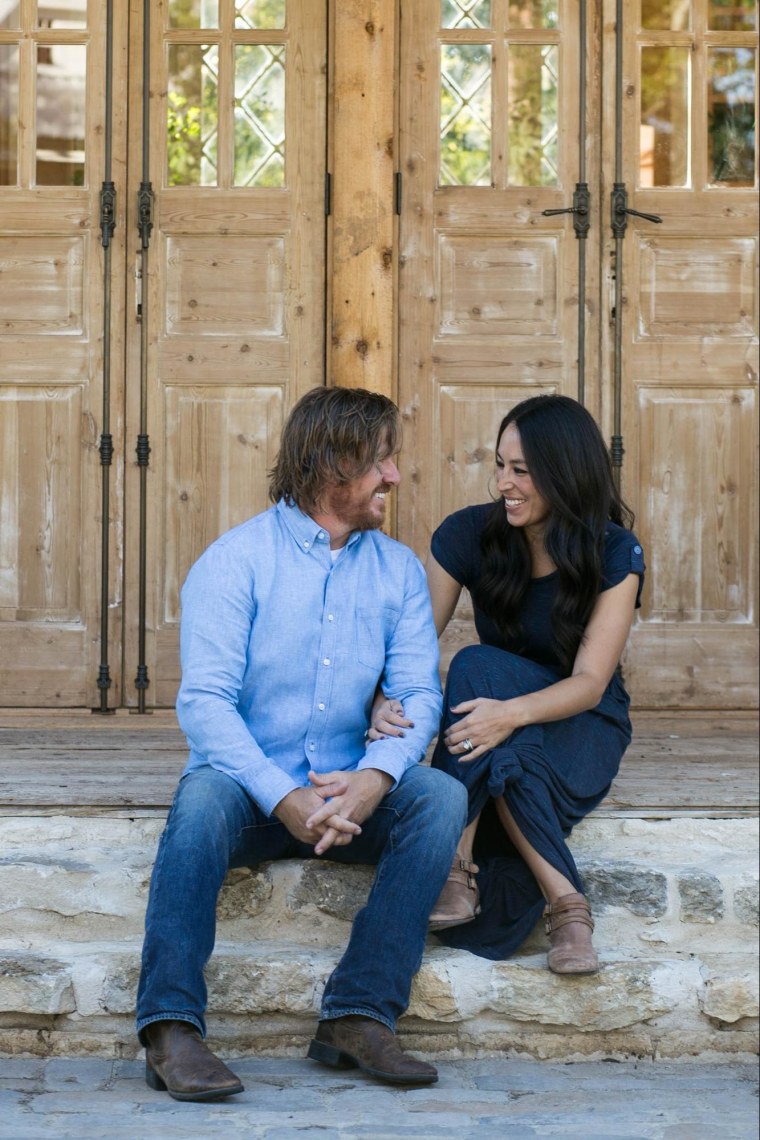 A concrete sink sits beneath an antique European window, while a cozy stone fireplace gives the space a warm, inviting feel.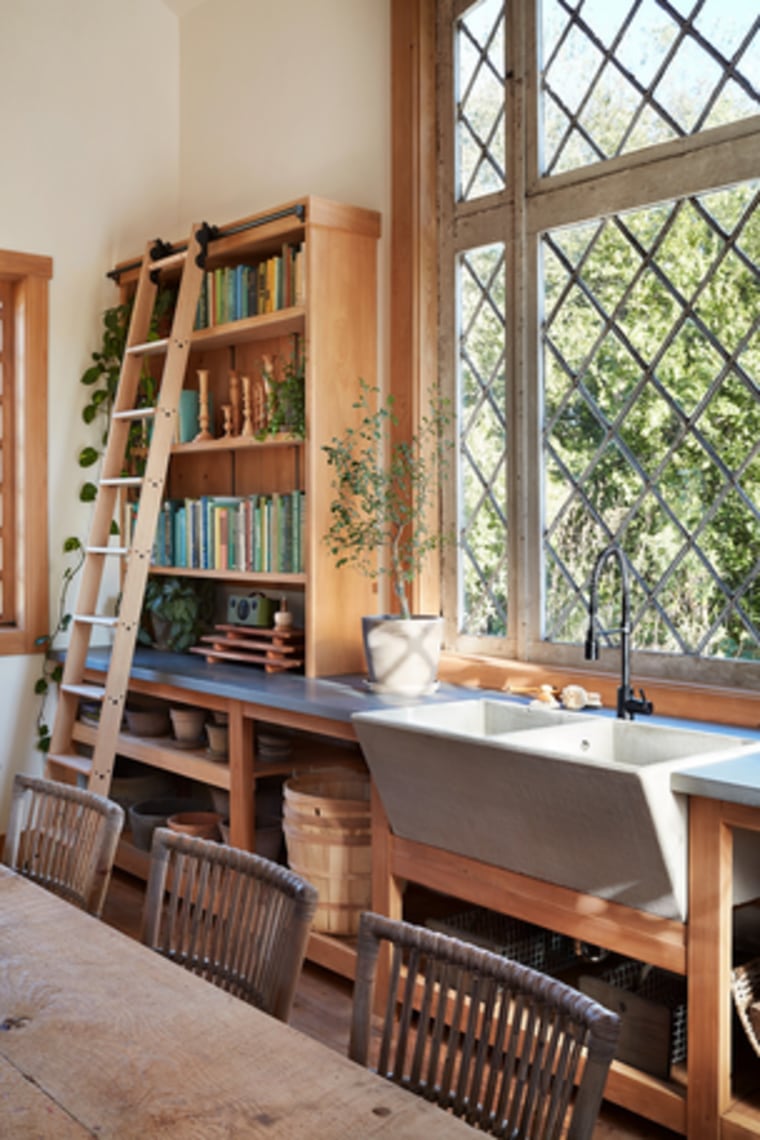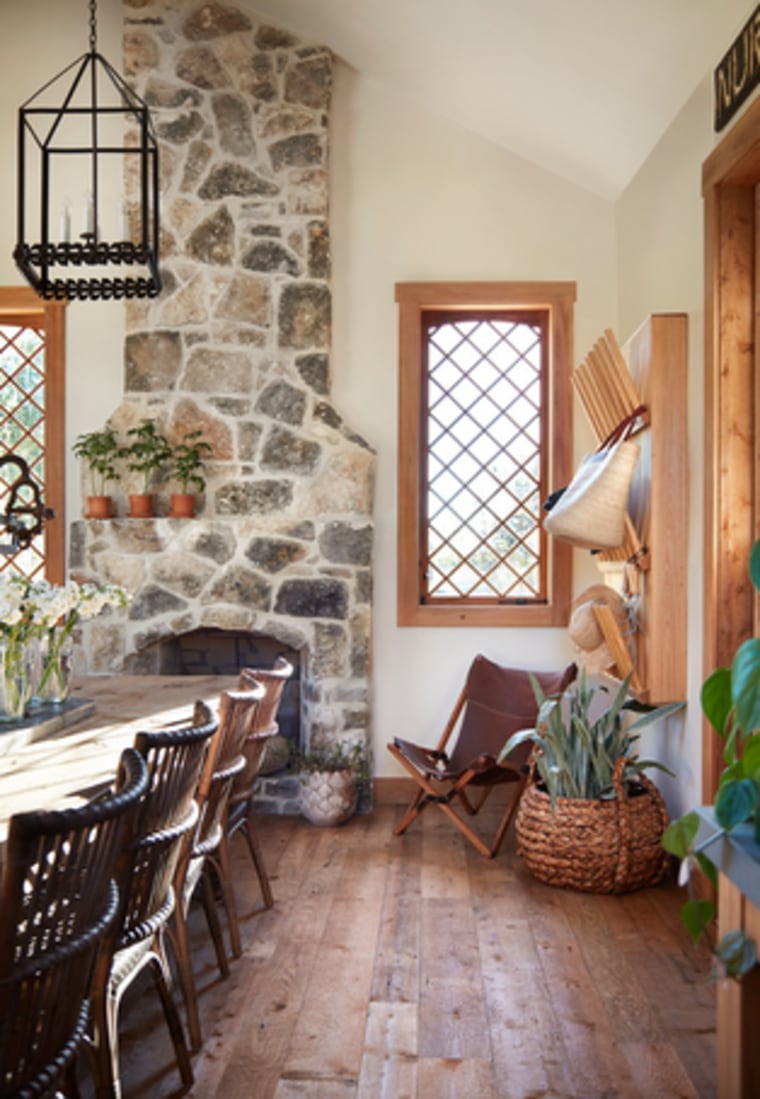 In the center of the house is a large wooden table that can be used for working or entertaining. (You can see how Gaines hosted a garden party there in the spring issue of Magnolia Journal, out now.)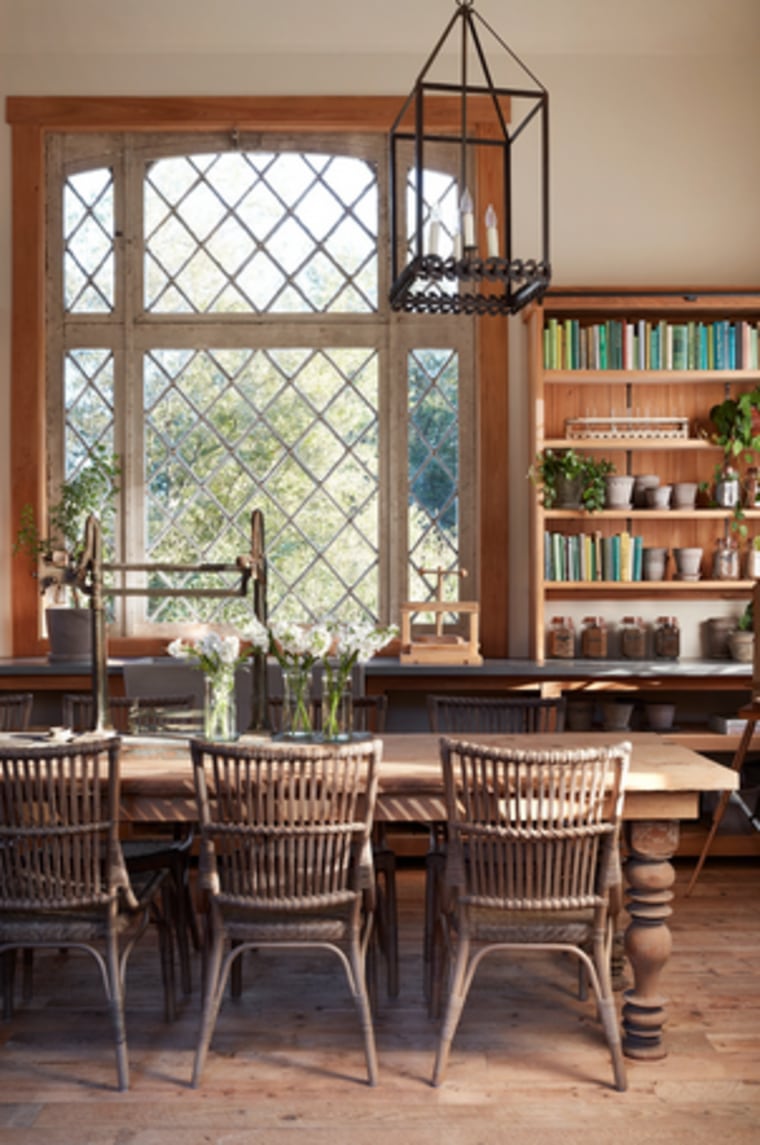 There are also plenty of shelves for pots, of which Gaines has many on hand. "It's always better to have too many than to bring home something from the nursery only to realize you don't have a pot for it," she said. Good tip!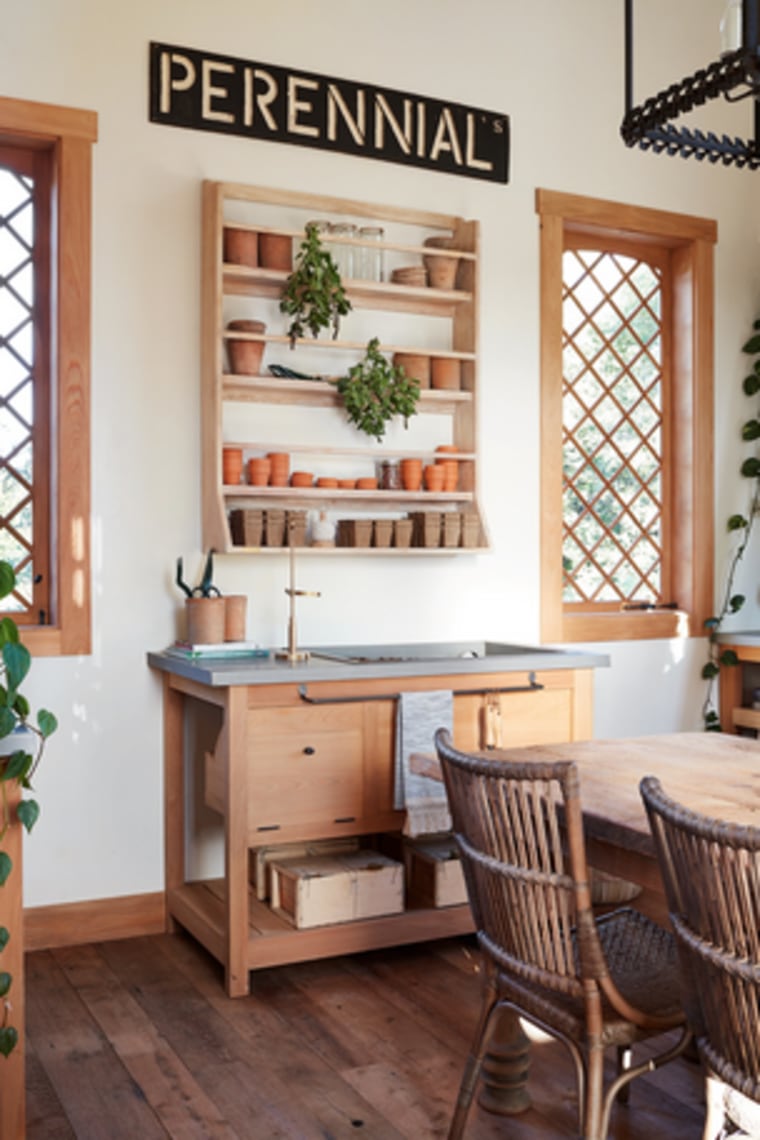 Outside, a cobblestone walkway leads up to the front door, giving it a storybook entrance. Gaines also found a place for a pair of antique doors which she's had in her warehouse for a while. They look perfect on the front of the house.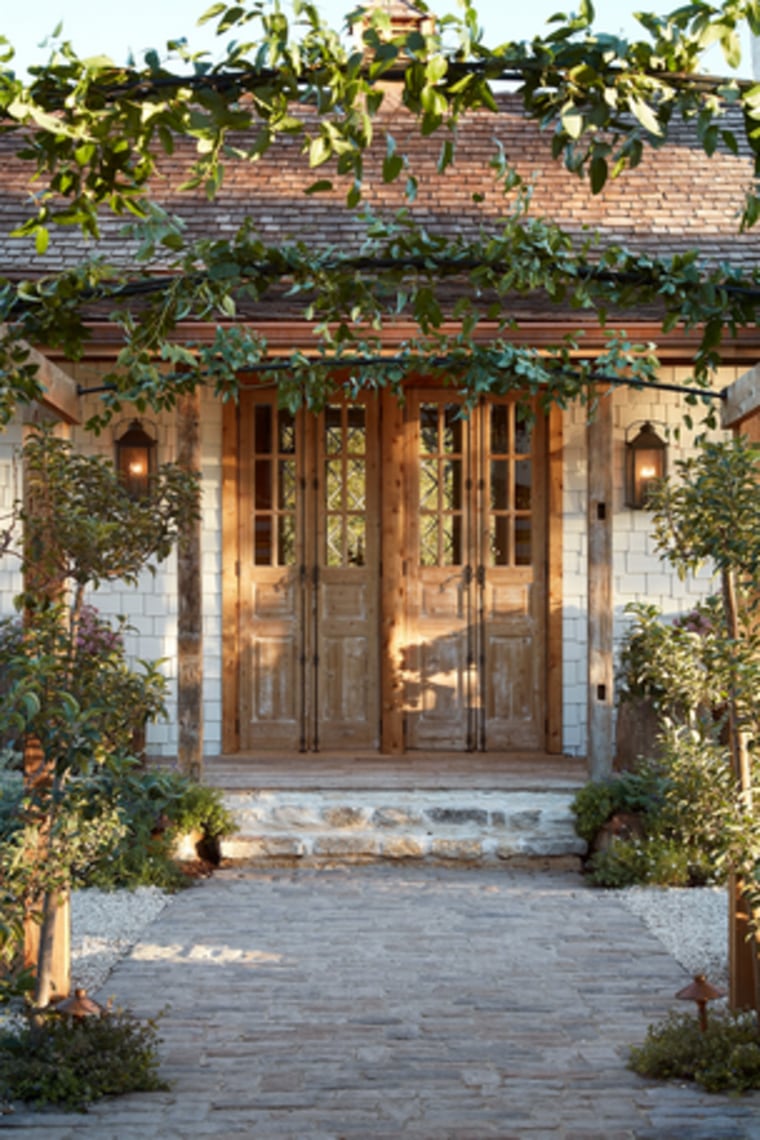 The garden is surrounded with a classic white fence. "With as many animals around the property as Chip likes to bring home, a fenced garden is a must," she said. "No matter how many tricks I try, our little goats love to find their way into snacking on my greens."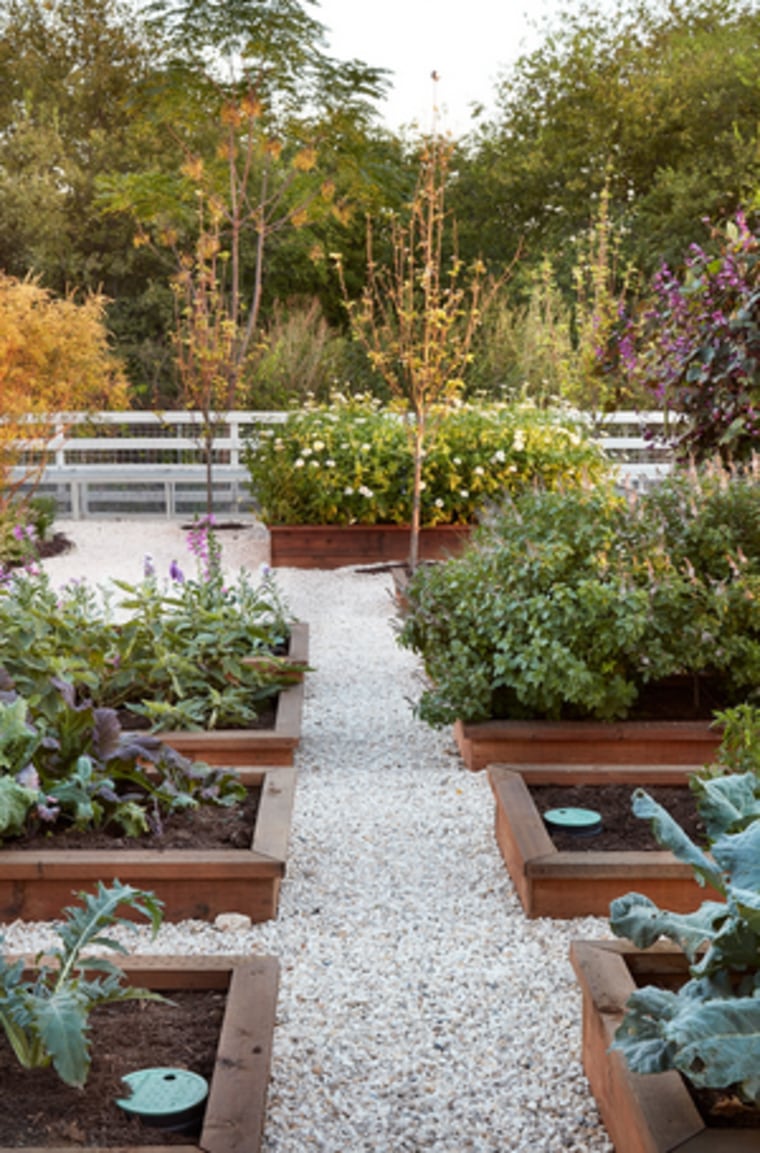 And we have to admit, the plants do look delicious. Gaines will be using some of them as farm-fresh ingredients for the couple's new restaurant, Magnolia Table.
But the garden is not just a garden to Gaines. "I told Chip I can picture our kids getting married here someday, and I meant it," she said. "For us, this farm represents home — the kind of lasting place that gets passed from generation to generation, and adding in this garden adds one more chapter to the story."
See more photos of the garden house at Magnolia.com.