Joanna Gaines just revealed two "surprises" about herself that show she's a lot more like us than we thought.
"I love all-you-can-eat buffet restaurants, and I can't live without my eyeliner," the "Fixer Upper" host told "Traditional Home" in a brief question-and-answer.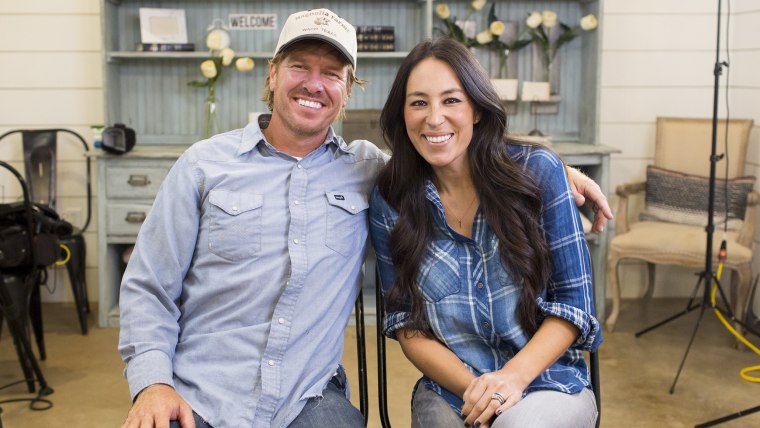 The HGTV star didn't mention, however, whether she and her husband, Chip, ever veer out to indulge in her guilty pleasure when they go out for their weekly date night.
Gaines did say that their regular kid-free evenings allow the couple to spend more quality time with their four young children.
"Since Chip and I try to go on a date night once a week, we don't feel the need to keep holidays like Valentine's Day all to ourselves," she said. "We set the table fancy, we get all dressed up, and we serve a big, beautiful candlelight dinner. It's our kids' favorite, too."
I'll never forget one year we served lobster and Chip chased all the kids around the house with a lobster. It was hilarious!" she said.
Gaines also dished out some advice that many viewers would say also intuitively describes her decorating style: "Always trust your instincts and go with your gut."
RELATED:
Why Joanna Gaines says she'll never upgrade her engagement ring
See Chip Gaines' sweet birthday note to his wife
Joanna Gaines addresses rumor that she's leaving 'Fixer Upper'