You might have heard that Joanna Gaines is leaving her hit HGTV show behind her for a new beauty-based business. You might have even panicked a bit as you imagined "Fixer Upper" without Joanna — or worse yet, no "Fixer Upper" at all!
But she has some calming words for anyone worried about the future of her show with husband Chip Gaines: "Don't believe everything you read."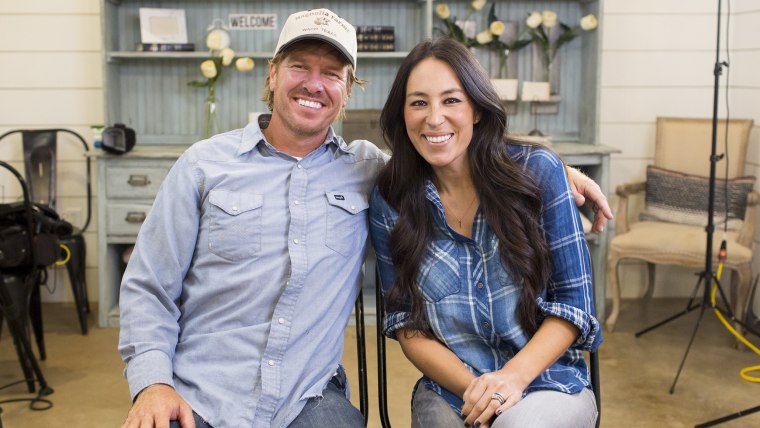 In a new entry posted to her blog, Joanna sets the record straight about a rumor making the rounds on social media.
"So many things are happening right now and it feels like we are moving at the speed of light," she said of the admittedly busy lives she and Chip lead. "At times, it's even hard to keep our own parents in the loop."
But the reason they haven't told their folks — or their fans — about her move into the beauty and skin care biz isn't because they haven't had time. It's because there's no truth to it.
"At this point in our career we can honestly say, we've heard it all — from reports of us moving our family to Vegas to us having more or less children than we actually have," Joanna continued. "At the end of the day, we've learned it's impossible to control all the information that's out there."
RELATED: Chip and Joanna Gaines: Differences make our marriage stronger
Especially when that information spreads fast on Facebook, as did this recent claim that she was suddenly more interesting in fixing up faces than houses.
"Always remember: If you're reading big, exciting news about us, and we did not confirm it on our official sites, then proceed with caution," she wrote.
RELATED: Chip and Joanna Gaines: Differences make our marriage stronger
Joanna wrapped up her response by trying to resolve any lingering doubts about this or any other rumor.
"And just in case you were wondering, YES! We are currently filming Season 5 of the show. No! I am not getting into the business of facial creams. And No! We are not expecting baby #5," she said, adding, "And no worries, believing some of these stories happens to the best of us."