For the right price, "Breaking Bad" fanatics who want to live like Jesse Pinkman (preferably as a law-abiding citizen) can do so in the real-life house that's just gone up for sale.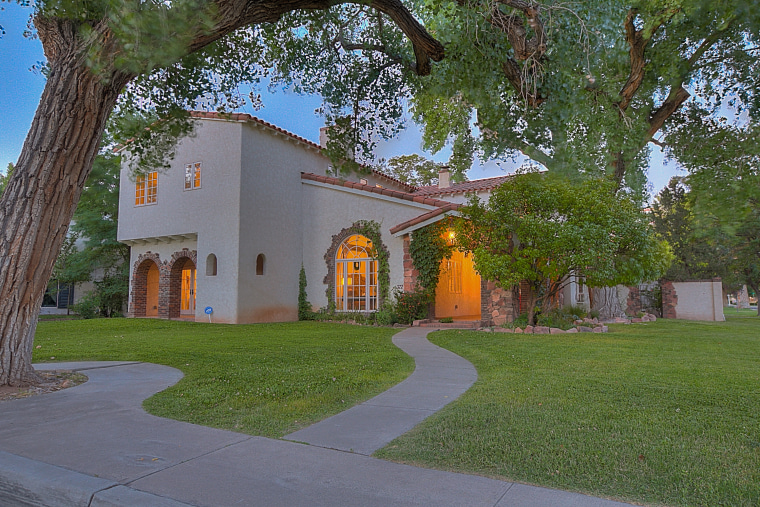 "Meth lab not included," reads part of Coldwell Banker's press release, first issued as an exclusive to TODAY.com.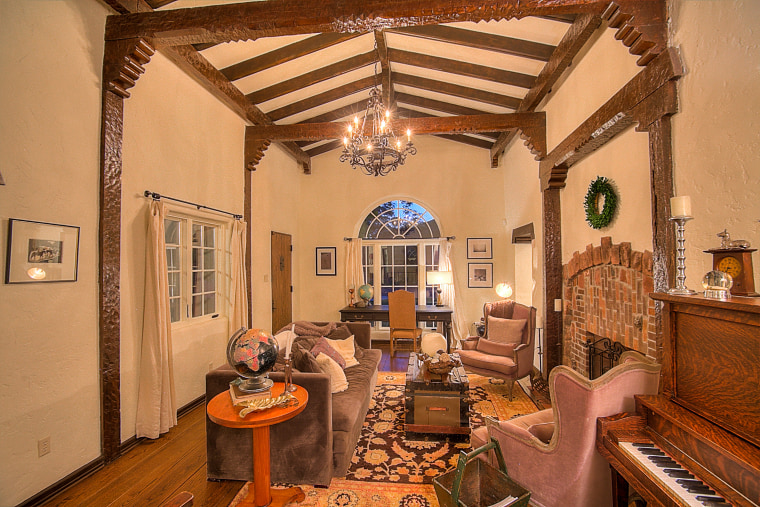 Susan C. Feil and her daughter Alicia Feil Peterson, associate brokers for Coldwell Banker, revealed that the two-story Spanish Colonial revival house went on the market Tuesday, when it was listed for $1.6 million.
"The owners contacted us because we have a reputation for doing real estate in Albuquerque and marking unique properties," Alicia told TODAY.com. "They thought that this was definitely going to be a unique opportunity that would appeal to a variety of buyers, not just in our market, but globally."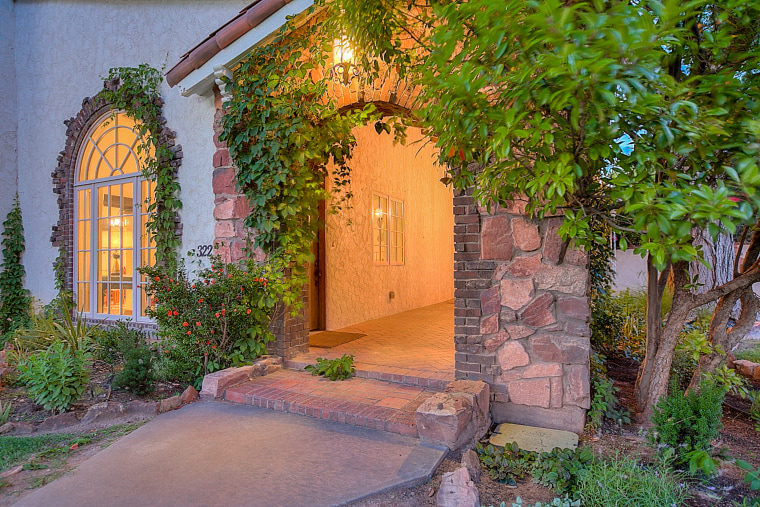 Built by noted developer Leon Watson in the tony Albuquerque Country Club neighborhood, the two-story, 3,500-square-foot house features four bedrooms, two porches, original wood floors and stone-framed doors, windows, chimneys and fireplaces.
It's believed to be the first major "Breaking Bad" residential property to go on the market since the series wrapped on Sept. 29, 2013.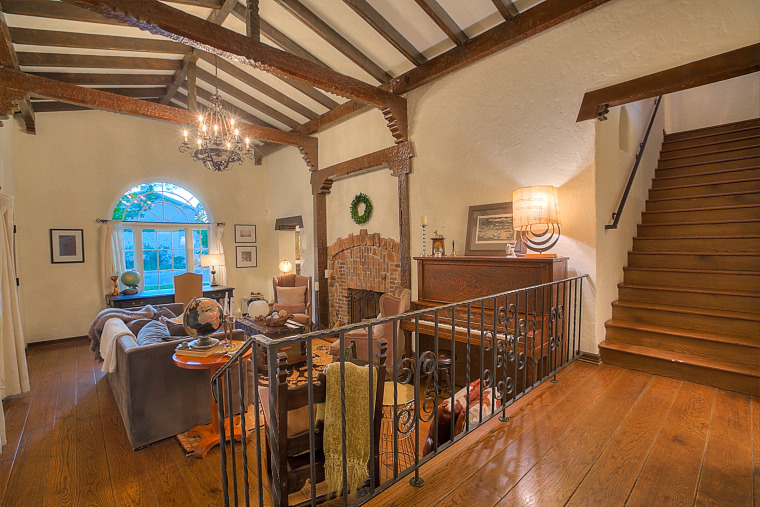 On the TV series, the house was a source of tension from the very beginning.
In the second episode of the third season, Jesse's parents clash with him as they try to sell the house that had been owned by his aunt, Ginny, for whom Jesse cared during her terminal battle with cancer.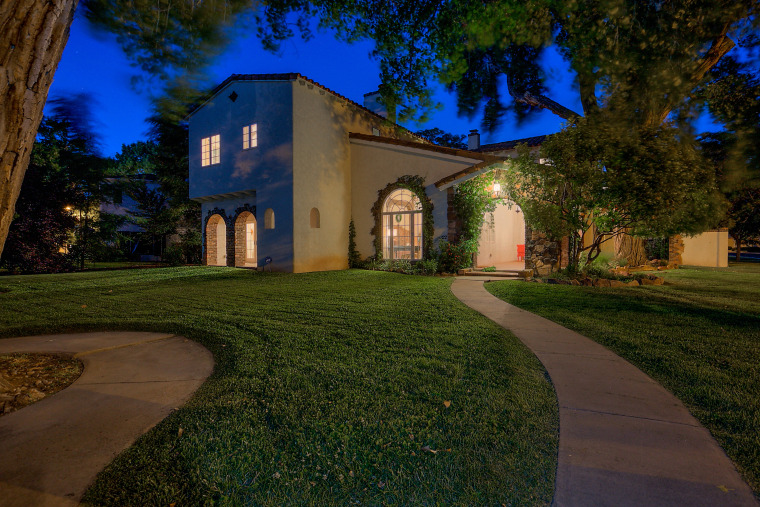 "Jesse, the house has been sold!" Jesse's mother says, protesting the way he's approaching the front door. "The new owners are expected at any moment. Where do you think you're going?"
Retorts Jesse, "Inside. I bought the place."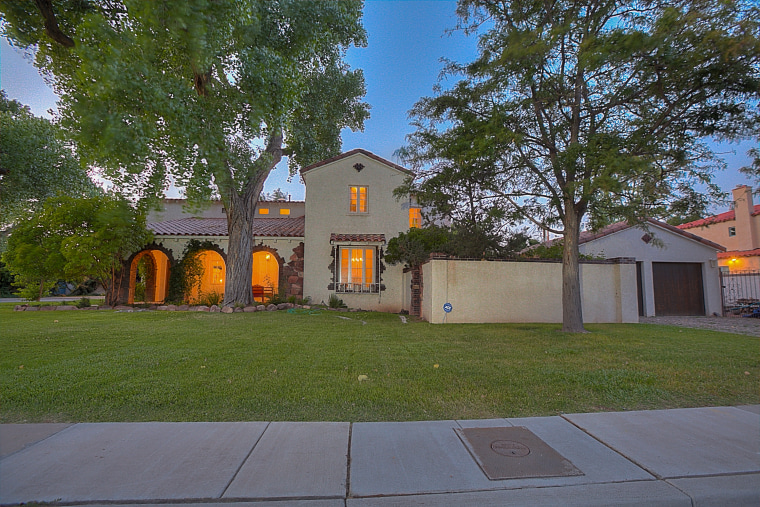 In addition to highlighting the house's exterior throughout the series, "Breaking Bad" initially used the interior for shoots before building a replica of it for subsequent party sequences and other intense scenes.
In reality, however, nonstop parties aren't typical in this part of Albuquerque, according to Alicia. "It's a really quiet neighborhood."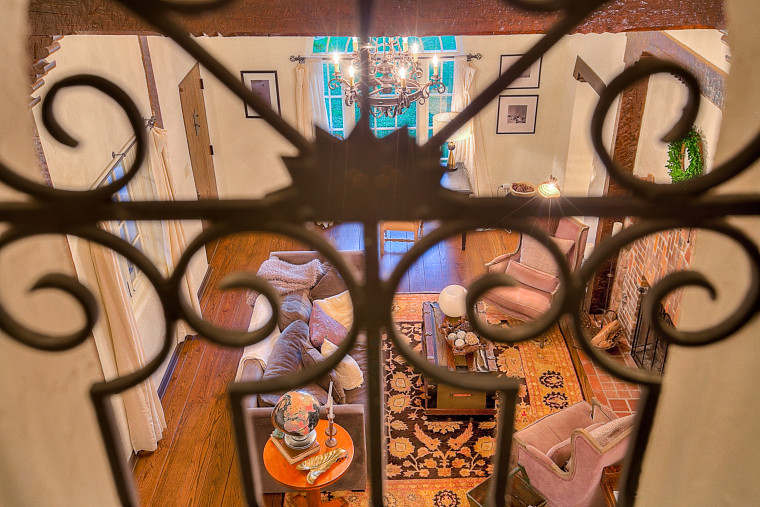 Her mother told TODAY.com that when she moved back to Albuquerque from Santa Fe, she got a huge kick from watching on-location filming of "Breaking Bad" during its Emmy-winning, five-season run.
"It's always been fun to watch the episodes and go, 'Oh, my God, that's the restaurant! I was just there the other day!'" Susan added.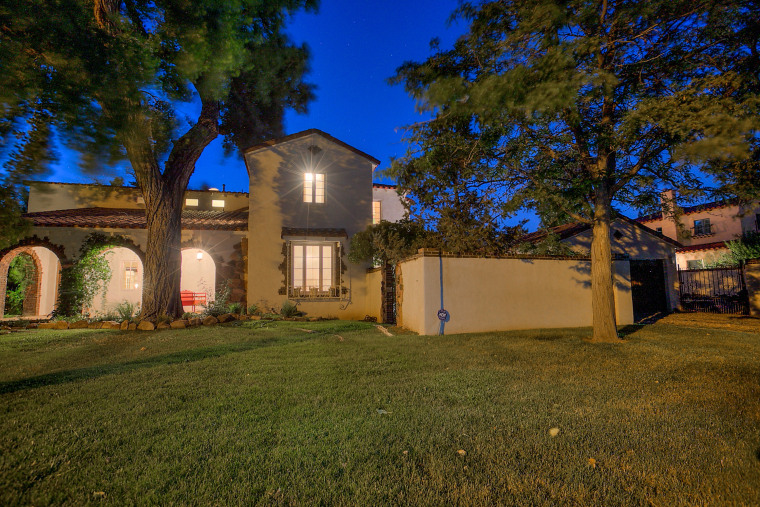 Have a little more than $1.6 million to spend? There's another "Breaking Bad" house that went on the market as of Tuesday: Gretchen and Elliot Schwartz's new house — featured in the series finale — could be yours for $2.65 million. Both listings can be found on BreakingBadHouse.com.
Not for sale (just yet) is Alicia's own house, which was featured in the 11th episode of "Breaking Bad" Season 4, during which Ted Beneke tries — and painfully fails — to escape Kuby and Huell's supervision.
"I was watching it, and I was like, 'Oh, my God, there's my [old] couch!" Susan recalled.
Want the local "Breaking Bad" experience without applying for a mortgage? As TODAY.com reported earlier this month, the "BaD" trolley tour drives by many of the series' memorable locations, including Jesse's house, Walter White's house, the car wash, and Saul Goodman's law office.
Follow TODAY.com writer Chris Serico on Twitter.