Decorating a home might seem as simple as choosing colors and furniture that you like, then putting them together in a pleasing way.
In fact, it's more about making colors and furnishings suit your personality, according to celebrity designer Michelle Workman. She pays as much attention to what her clients wear and how they live as she does to what they say they want in their homes.
By the time she tackled her third project with singer, dancer and actress Jennifer Lopez — a Hidden Hills, California estate that is now on the market for $17 million — Workman knew what was needed: a glamorous look with muted colors suitable for a jet-setter who likes to unwind at home.
Softening the white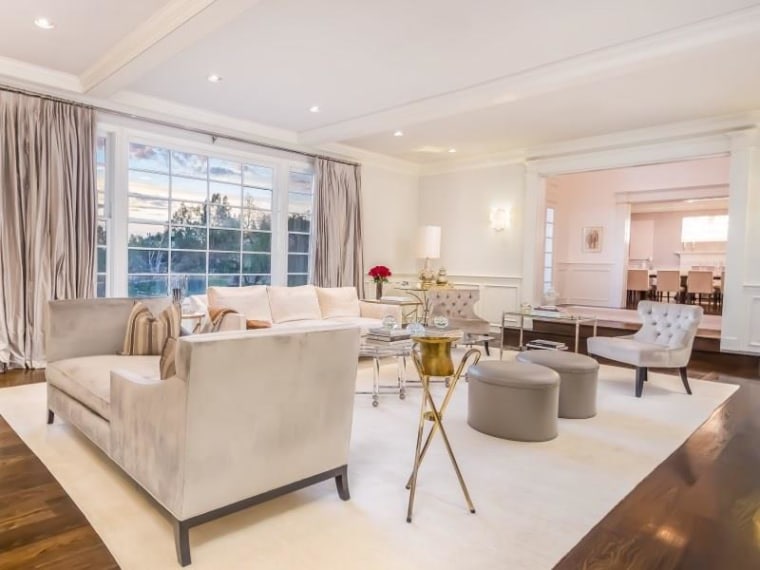 Lopez, like many celebs, used to lean toward stark whites, Workman said, a look stemming from the aesthetic of revered, mid-20th-century decorator Dorothy Draper.
"The shiny, glossy, lacquer look is beautiful done in the right amount," Workman said. But for Lopez, it wasn't the best match.
"She is very feminine, and white was too hard," said Workman, who uses grays with hints of pastel in Lopez's homes. "She's a strong person, not hard."
Whites and art deco-style furnishings still play a role — for example, mirrored bedroom pieces and rectangular chandeliers with straight hanging glass.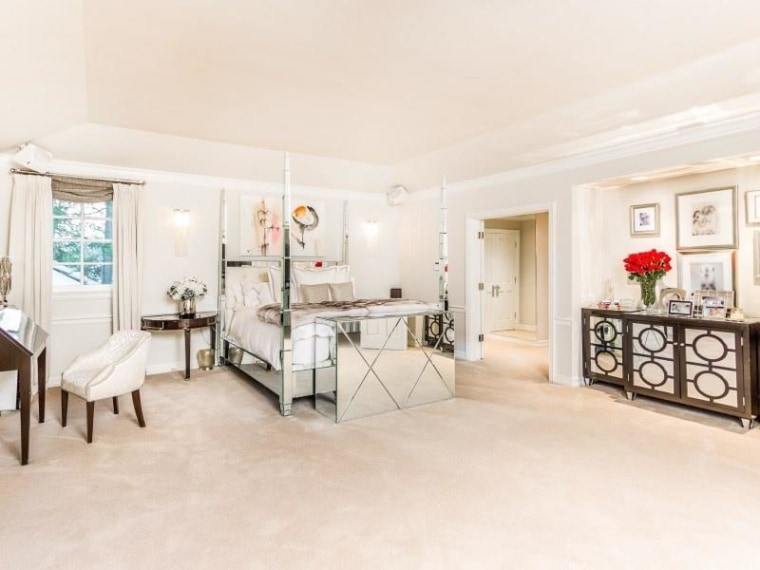 But they're paired with bits of whimsy, such as a "drippy" bronze chandelier above the kitchen table. "I like that the shape is ethereal but the material is down to earth," Workman said.
It's important that those types of pieces, which bring character to a room, also match your personality.
Creating authentic character
Clients often tell Workman they want a particular piece or look — especially if it's trendy — only to later decide it's really not for them after all. Finding colors and patterns that fit your personality creates a far more satisfying and lasting design, she said.
Take the woman in San Francisco who had seen pictures of Lopez's home and wanted that look: "She was very into fashion, so I asked her to send me some pictures of fashions that she was obsessed with — and her sense of aesthetic was opposite what she was asking for."
Although she asked for Lopez's neutrals, the client sent photos of celebrities wearing emerald dresses and hot pink lipstick.
"I did emerald green with pops of hot pink," Workman said. "She loved it when it was done. She felt it was representational of the person she truly was. She didn't want to come home and be soothed. She wanted inspiration and to be built back up."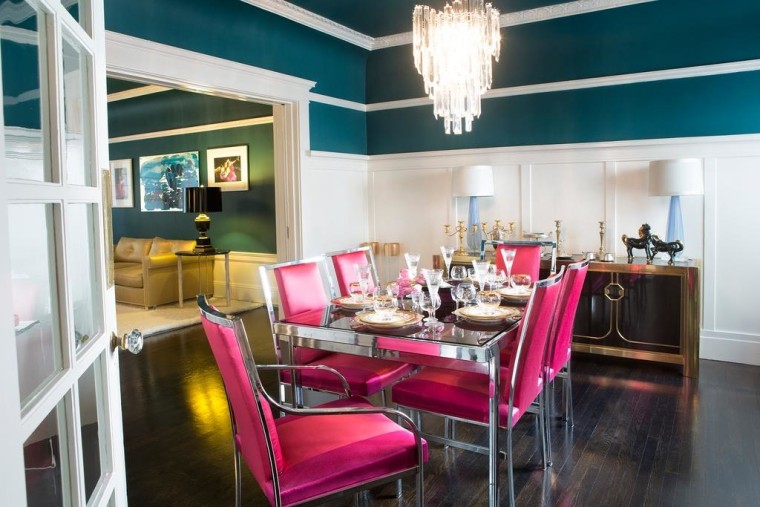 And it stuck: "I still get texts from her saying, 'I love my house.'"
Workman's top piece of advice if you're redecorating your home?
"I don't think people equate their homes with their personality, but they should," Workman said. "It should be a reflection of who you are."
Related: