"If I wasn't an actress, I'd want to be a designer," Jennifer Aniston admitted in a new interview with Architectural Digest for the magazine's March issue. The 'Friends' star showed off the gorgeous Bel-Air house she shares with her husband Justin Theroux and their three dogs, and judging from her interior design picks, she definitely has the talent.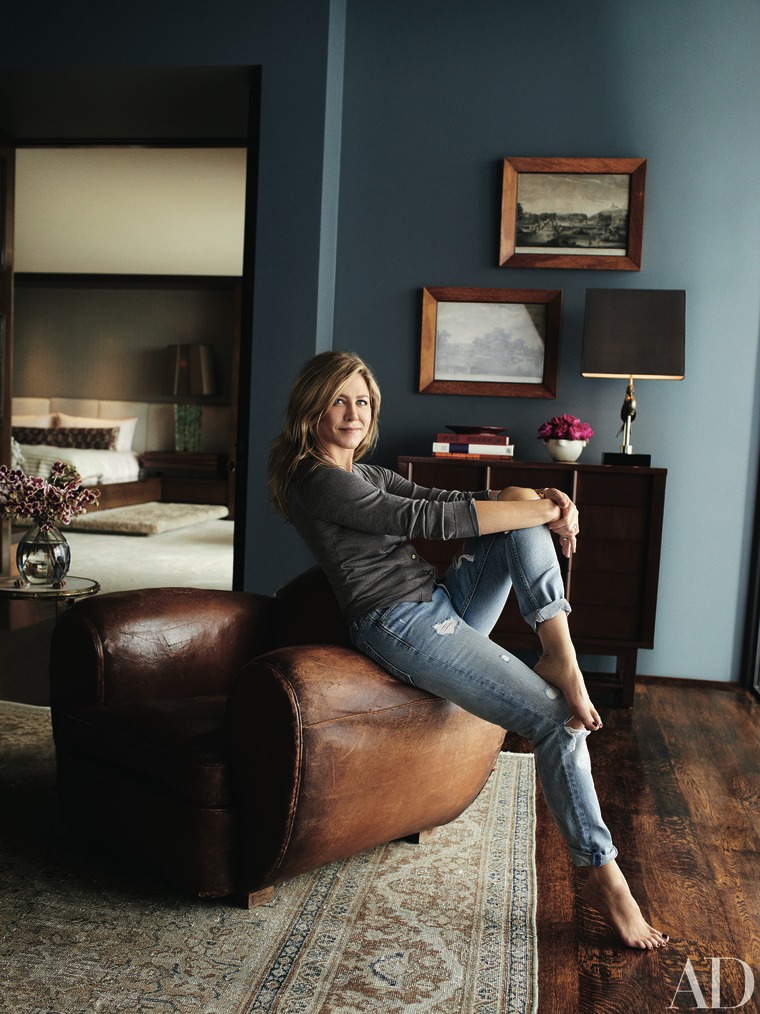 Aniston acquired the 1965 midcentury home in 2011 and enlisted the help of interior designer Stephen Shadley who she worked with on her previous L.A. home.
"Jen is drawn to wood, stone, and bronze, materials that have real substance and depth," Shadley said. "No matter how beautiful or glamorous something is, it has to be warm and inviting."
And inviting it is. The house features a mix of hand-painted wallpaper, silk rugs, midcentury furniture and Abstract Expressionist paintings — a look Aniston describes as "Old World meets New World."
"There's something about picking out fabrics and finishes that feeds my soul," she said.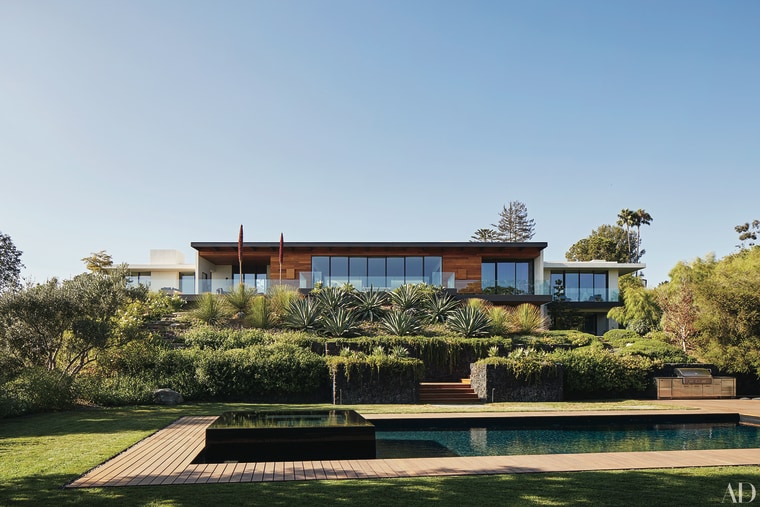 Outside, perfectly landscaped grounds surround the series of interconnected outdoor rooms, terraces and Asian-inspired pocket gardens created by garden designer Marcello Villano and landscape architect Anne Attinger.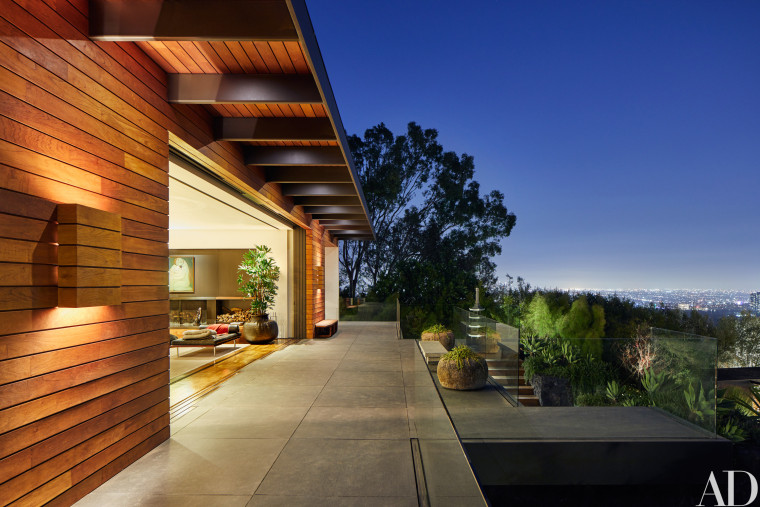 A sparkling pool sits in the backyard and acts as the main attraction of the exterior. The couple reserve Sundays to hang out there, cooking and frolicking with friends. "We put out a mean taco bar, and the chili's pretty good in the colder months," Aniston said.
Whether you're inside or outside the home, you'll catch sweeping views of the city below. And yet, it's tucked away so perfectly that you still feel like you have privacy — certainly something America's sweetheart appreciates.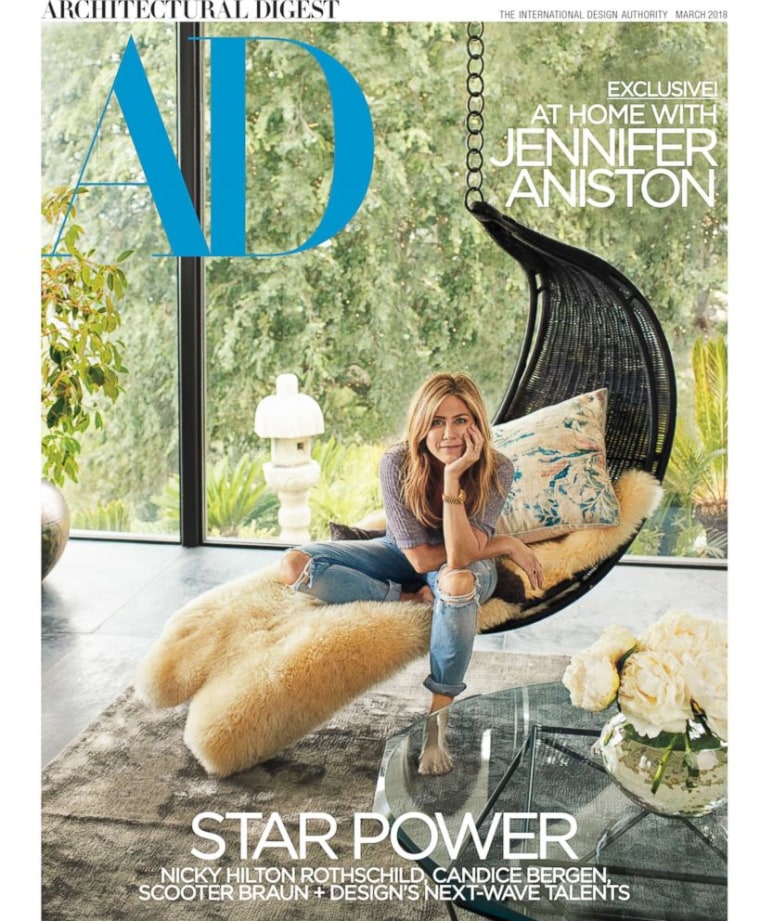 See more pictures of Aniston's beautiful midcentury property in the latest issue of Architectural Digest.