Jennifer Aniston and Brad Pitt's former love nest is for sale, and it'll only set you back a mere $49 million.
When the newlyweds first purchased the Beverly Hills abode back in 2001, they scored it for $13.5 million before selling it in 2006 after their divorce. Now the palatial property has skyrocketed in value.
Built in 1934, the 12,000-square-foot mansion is described as a "gated tennis court estate," and has undergone some pretty modern updates over the past 85 years.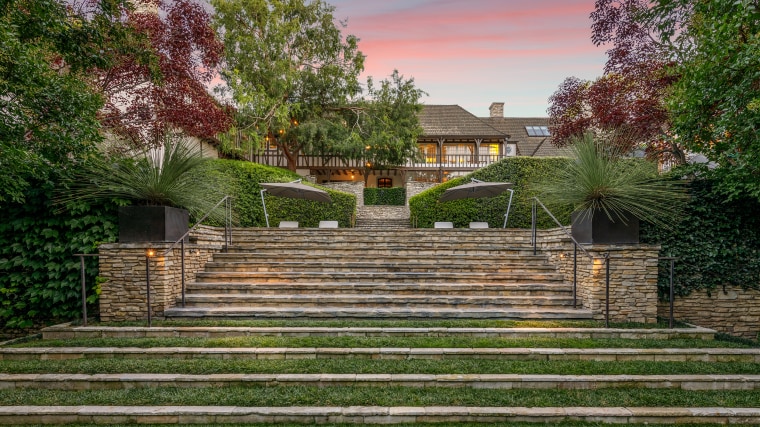 "Unlike most of the homes for sale in this price range, this isn't a new spec home. It's a home upgraded for all the needs of 2019 yet maintains the charm and character of a bygone era in the prime real estate of Beverly Hills. The only neighbor you can partially see through the trees is David Geffen, otherwise it's completely private and expansive," Susan Smith, Hilton & Hyland senior global real estate advisor, told TODAY Home.
And if you thought the outside was impressive, wait until you take a peek inside.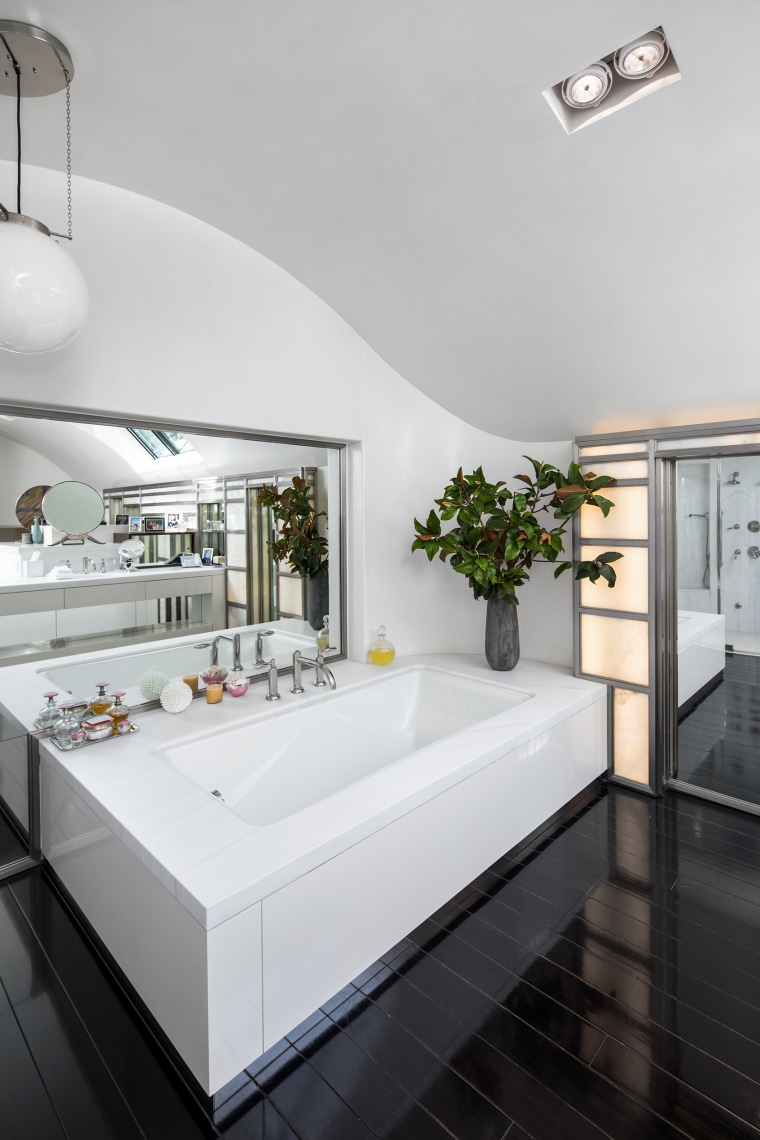 The Beverly Hills mansion has four bedrooms and 12 bathrooms, so there's plenty of room for you and all your friends.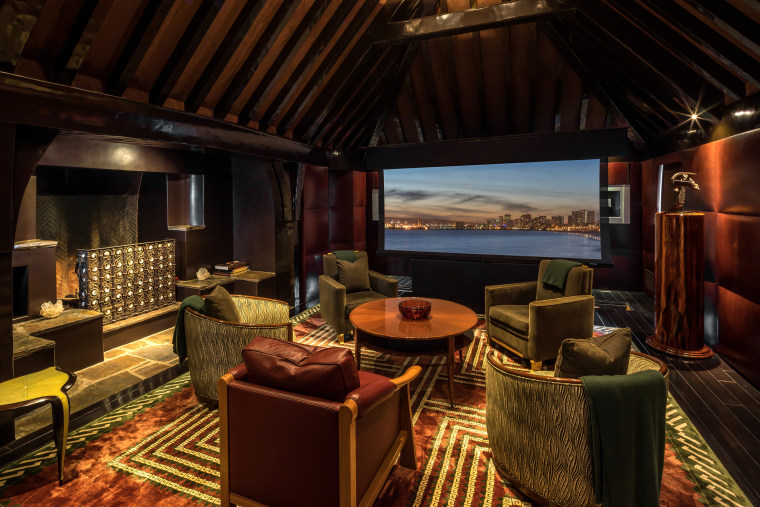 If you like to entertain, there's a spacious dining room that seats up to 20, and a pretty sweet bar room that converts to a screening room with a digital projector. Not to mention, an incredible backyard.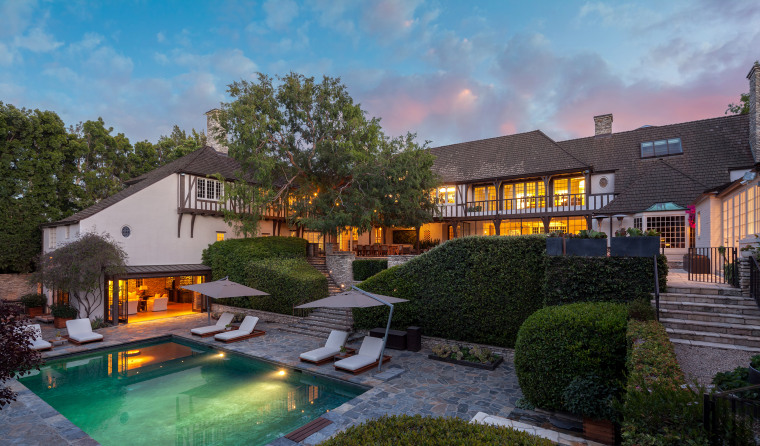 When you feel the urge to work up a sweat, there's also a private exercise room, a tennis court and a pool.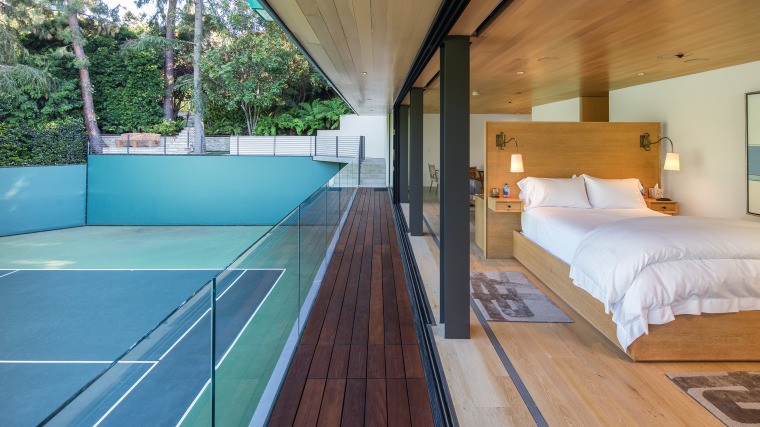 When guests come in from out of town, the property's two-story guest house will also come in handy!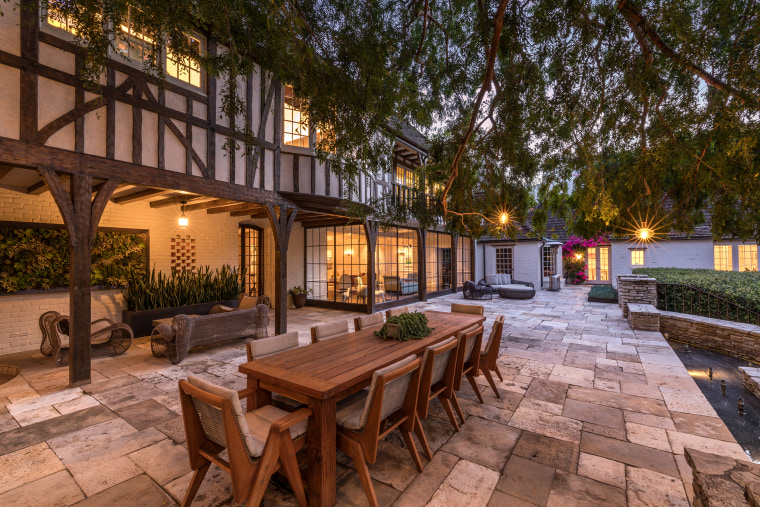 Other noteworthy features include heated marble kitchen floors, a fireplace in the dining room and wood floors from a 200-year-old French château.
So, when do we move in?!