She's done yoga with Michelle Obama in Miami, taken the Ice Bucket Challenge on the plaza and screamed for her mommy while plummeting into a Colorado canyon — but now, TODAY's Jenna Bush Hager is welcoming you onto her home turf.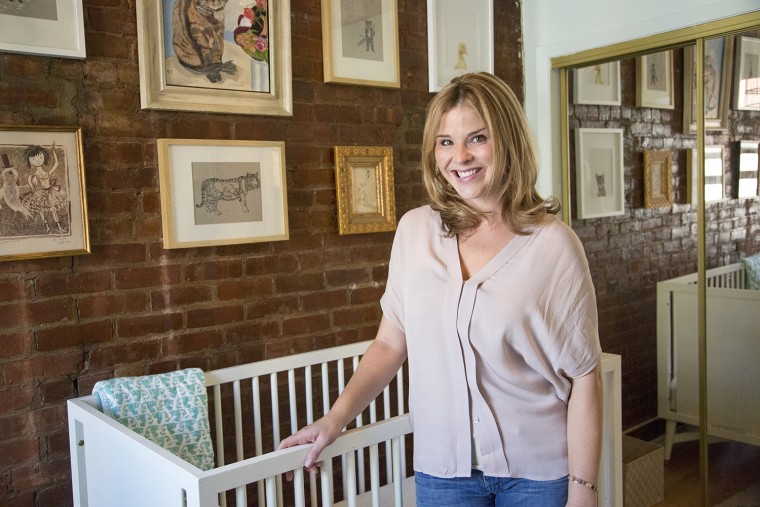 As part of TODAY's original series "At Home with TODAY," Jenna is opening the door to her downtown New York City home to show you her favorite spot in the loft apartment — her daughter Mila's nursery.

"Everything in here means something," Jenna told us of her 17-month-old daughter's eclectic room.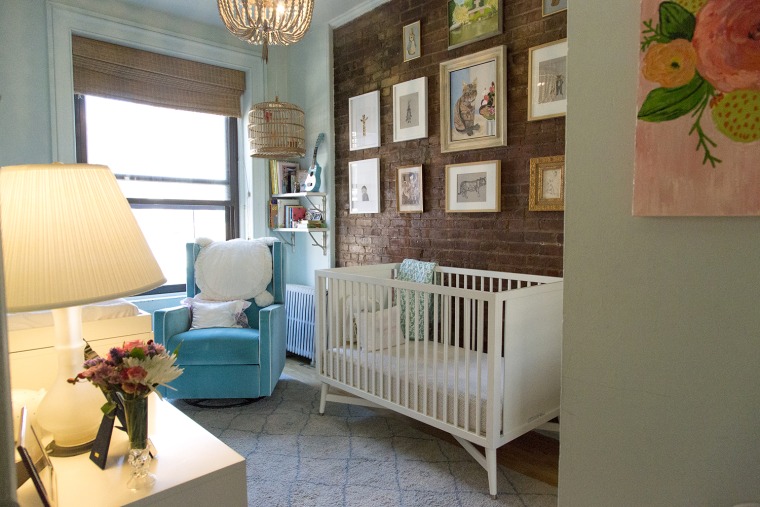 From the brass antique mirror — which Jenna and her husband, Henry, found in Baltimore where they used to live — to the white contemporary crib that Jenna picked out with her mom and a shelf lined with books from the TODAY show staff, it's easy to see why this space holds a special spot in the Hager household. 
RELATED: How to get the look of Jenna Bush Hager's daughter Mila's nursery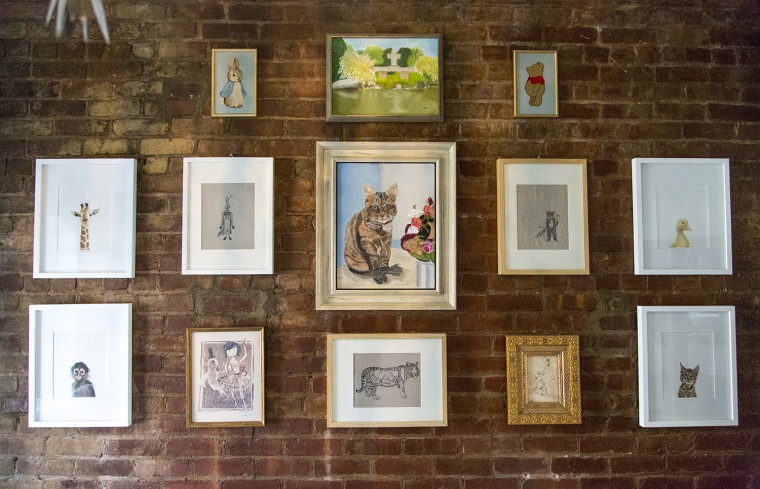 RELATED: At Home with TODAY: Natalie Morales welcomes you inside her New Jersey kitchen

But decorating the charming room — which features an exposed brick wall and a view of Manhattan's iconic water towers — wasn't the easiest task to tackle. Because Jenna and Henry decided to wait until their baby was born to find out whether they were having a boy or girl, the couple tried their best to have a gender-neutral approach when decorating the space.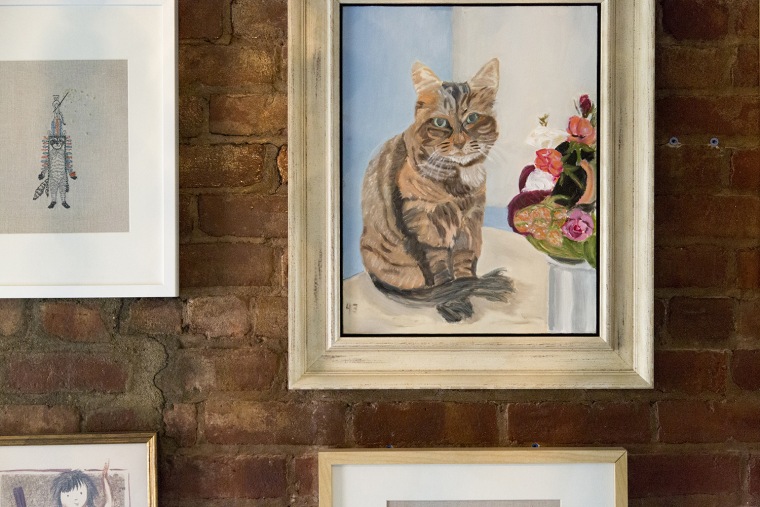 "I was actually so certain that I was having a boy that we painted the room a neutral blue," Jenna says. "Even though it's blue, it still has a feminine touch."

Jenna's favorite part of the room is the collection of art that hangs alongside Mila's crib.

"We realized that the majority of people were giving us art at baby showers and it all meant something," she says. "We created an art wall so Mila had something to gaze up at."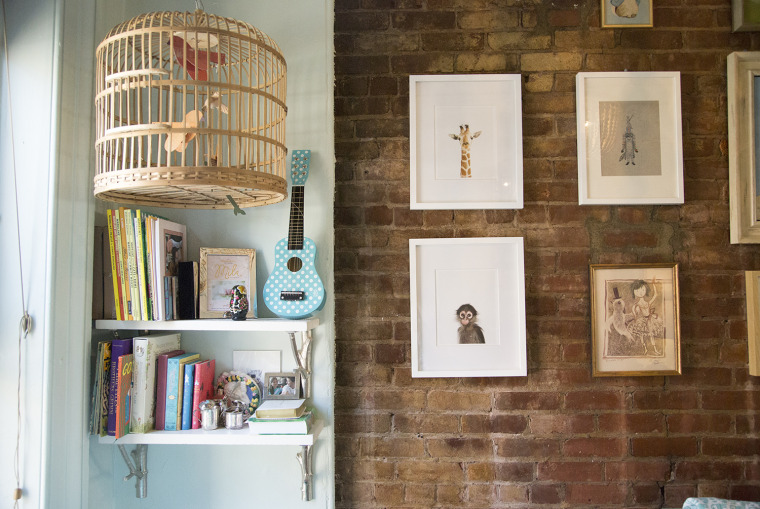 The wall includes cross-stitched wall hangings gifted by Jenna's sister, Barbara, art from Henry's mother and an original painting from Mila's grandpa — former President George W. Bush.

RELATED: Peek inside Jenna Bush Hager's morning routine balancing work, being a mom and Kenny Rogers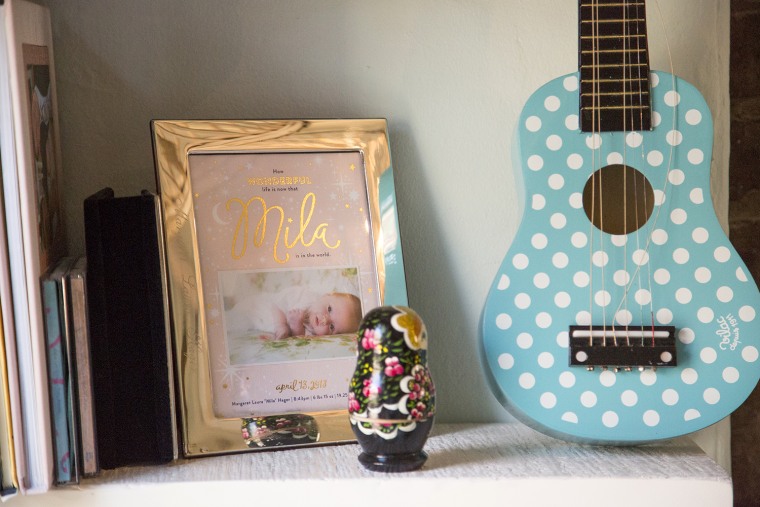 "For my baby shower in Texas, my dad painted this picture of Bernadette which is our cat that we adore," Jenna says. "It's one of his first works. He's gotten better."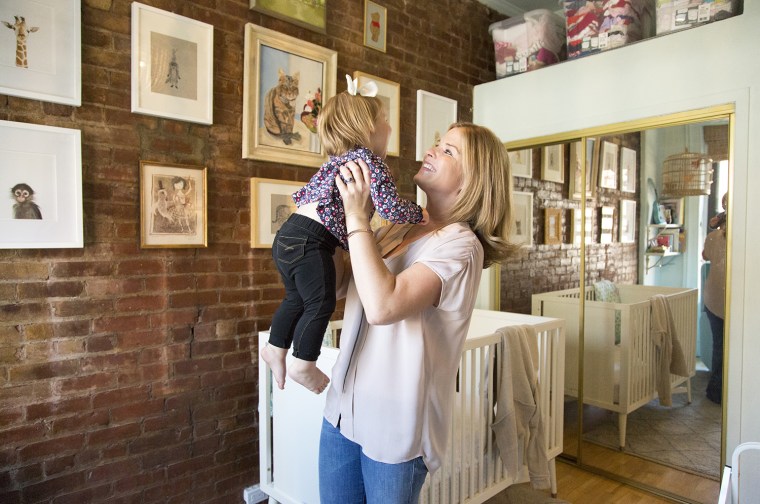 Mila can also see her grandfather's touch in a painting of the altar where her parents were married and a painting of a duck — inspired by her nickname "Duckie" — that sits on her bookshelf.

"She just has an ever-growing collection of her grandfather's art," Jenna says.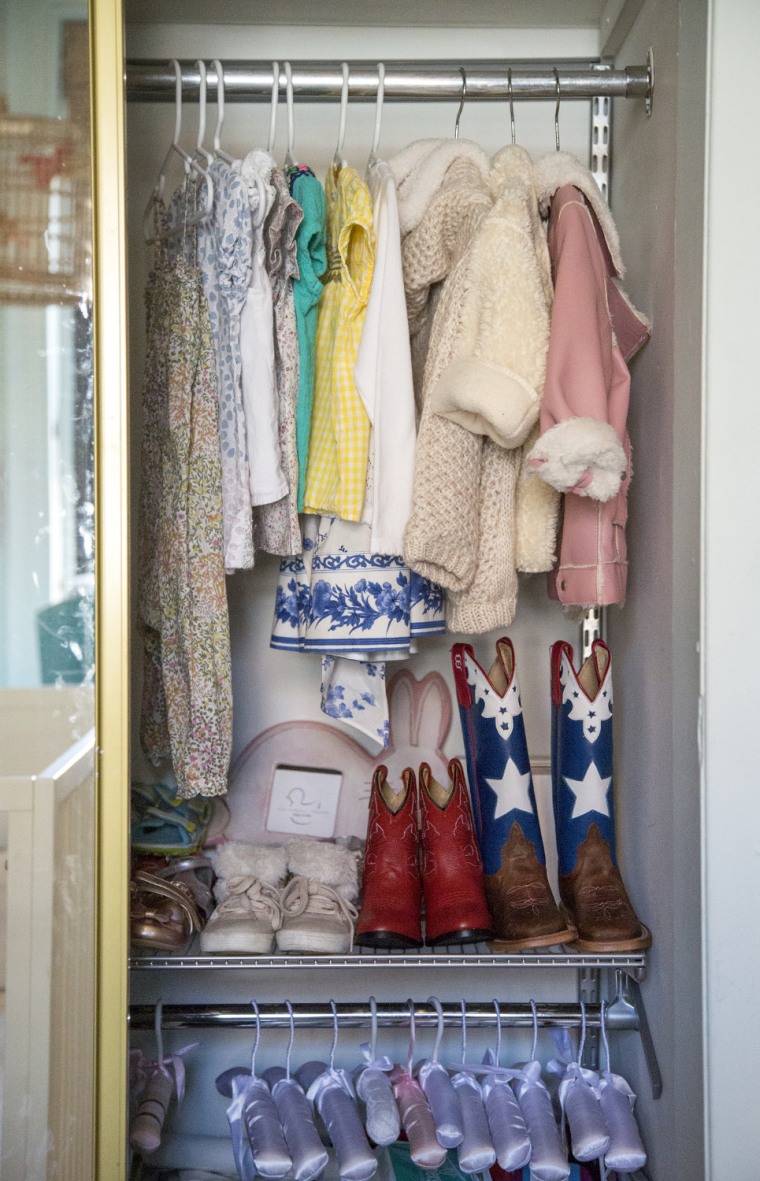 Another special piece in the room is a blue ukulele that has already played a major role in Mila's life. While at her baby shower, Jenna's sister, Barbara, played a Stone Temple Pilots song on the ukulele, making Jenna laugh so hard that her water broke.

"That's when Mila decided to enter the world," Jenna says.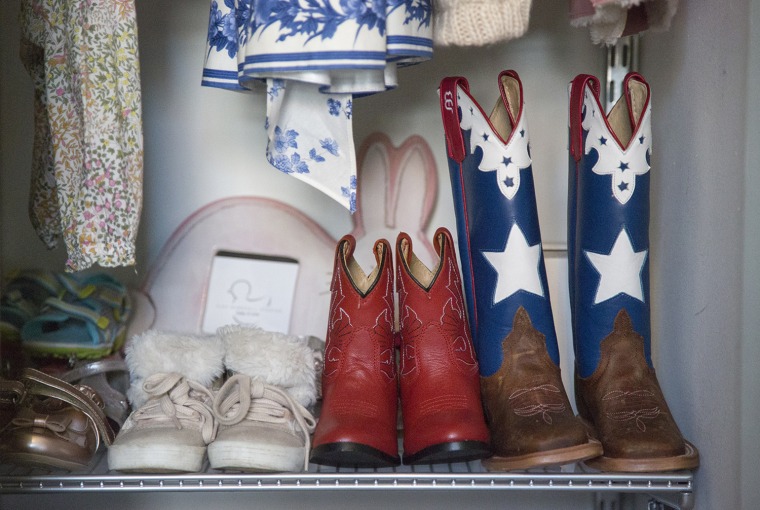 While the nursery is where Mila plays with stuffed animals, practices walking and other toddler tasks, Jenna's favorite memories in the room revolve around her daughter's nighttime routine.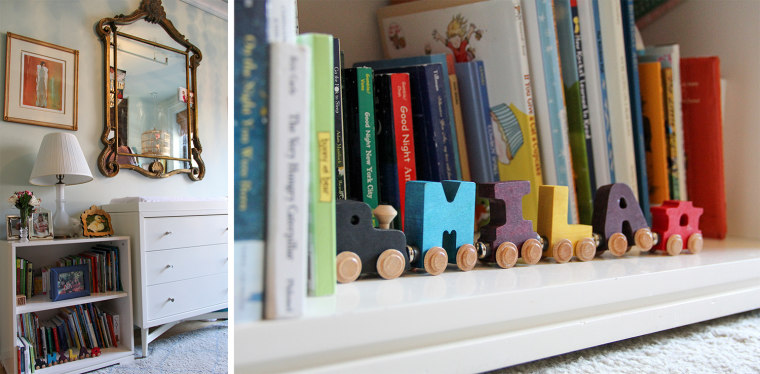 "I've started to leave my phone and computer at the front of the apartment," Jenna says. "I come back here with Mila after I've given her a bath and she's all clean and smells like a delicious baby and we read."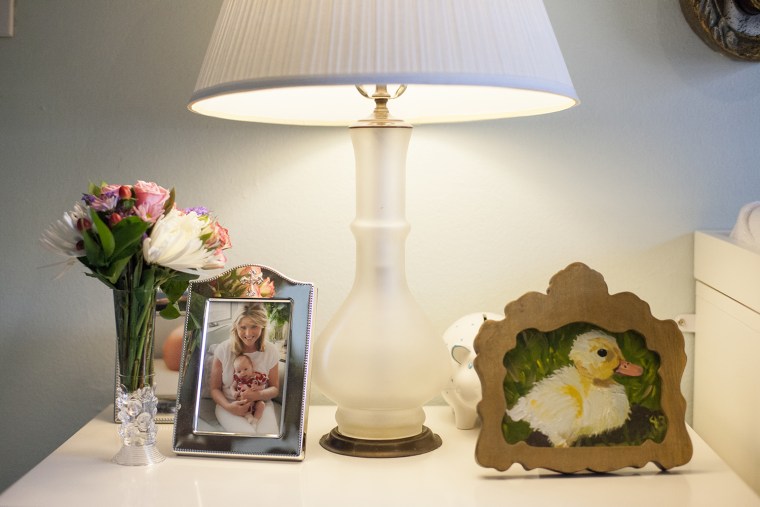 Jenna and Henry trade off nights getting Mila ready for bed so that each parent gets one-on-one time with their little girl.
As a working mom always looking for balance, Jenna treasures the quiet hour with her daughter: "That nighttime routine is really the happiest hour of my day."