The White House has certainly seen its share of residents, but have any of them seen ghosts?
TODAY's Jenna Bush Hager paid a virtual visit to "The Kelly Clarkson Show" on Monday and said there are ghosts in the historic residence.
"True or false: There are ghosts in the White House," the talk show host asked.
"True!" Jenna replied. "And listen, Kelly, you would've liked these ghosts because they were very musical."
Jenna added that the spirits were "friendly" and "compassionate" to her and twin sister Barbara Bush.
She also shared the creepy story during a conversation on TODAY in 2018 with Hoda Kotb.
Jenna recalled the time she and Barbara may have encountered the undead while living in the White House during their dad's, former President George W. Bush's, time in office.
The sisters were in their shared bedroom when Jenna's phone rang. "It woke us up in the middle of the night," she explained. "We had a fireplace in our room, and all a sudden we started hearing, like, 1920s piano music as clear as day coming out of the fireplace."
It was so spooky that Jenna said she jumped in her sister's bed. "We were both awake!"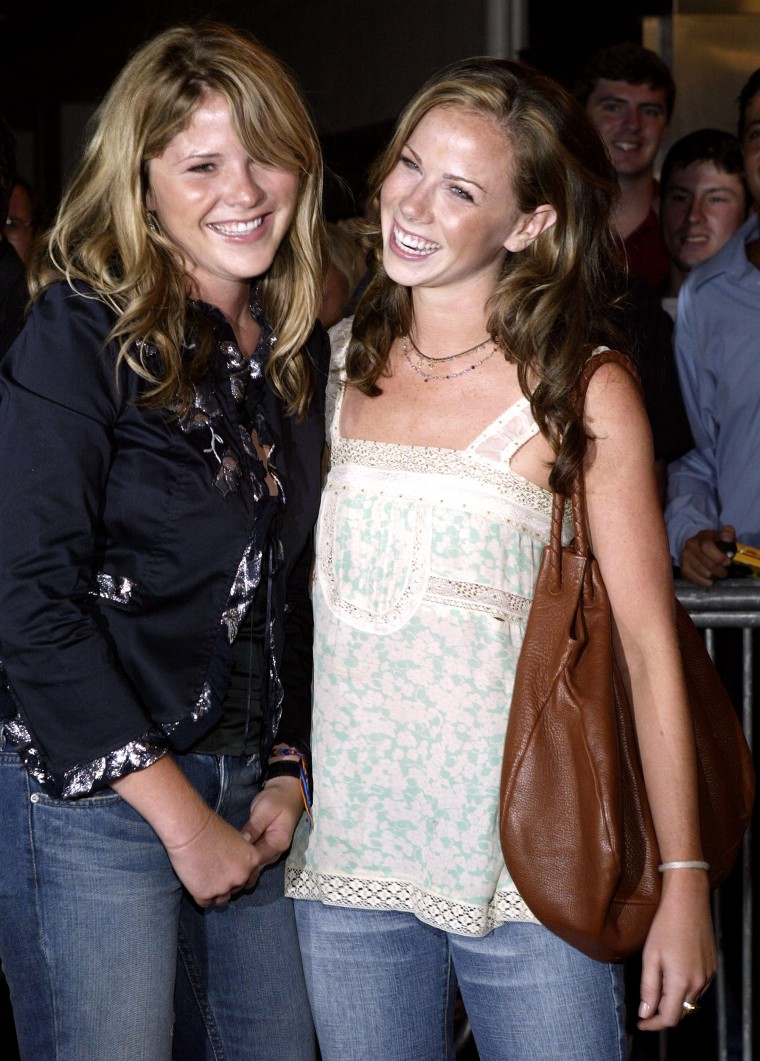 To make things even more suspect, it wasn't a one-time thing. "The next week, we heard the same thing but opera," she said.
They ended up talking themselves out of the possibility the place was haunted, but a White House staffer made her question it again.
"I said, 'Buddy, you wouldn't believe what we heard last night,' and he goes, 'Oh, Jenna, you wouldn't believe what I've heard.'"
Ghost stories from the White House are nothing new. Many former presidents and people who have lived there have reported seeing or feeling the presence of President Abraham Lincoln. And Queen Wilhelmina of the Netherlands apparently even fainted at the "sight" of him.
There have also been reports of ghost sightings for Abigail Adams, Dolley Madison, Andrew Jackson and even British soldiers walking the hallways. (*Shudder!*)
But Jenna insisted the ghosts she and her sister potentially came in contact with had good intentions. "They were friendly ghosts," she assured us.
This story was originally published Oct. 15, 2018.