Jenna Bush Hager has always loved the small town feel of Long Island's North Shore. After renting a summer home in the area for several years, the TODAY with Hoda & Jenna co-host decided to put down some roots when she stumbled across a pretty unforgettable cottage.
It all happened by chance when the 37-year-old saw a listing for an open house in town.
"I inherited this habit from my mother: We go to open houses for fun," Jenna told Veranda magazine in a new interview. "She has an incredibly strong sense for design — I think she was an architect in a different life — and we both love to look at a space and imagine what it might be. She always says when you visit any house, there's a feeling you get."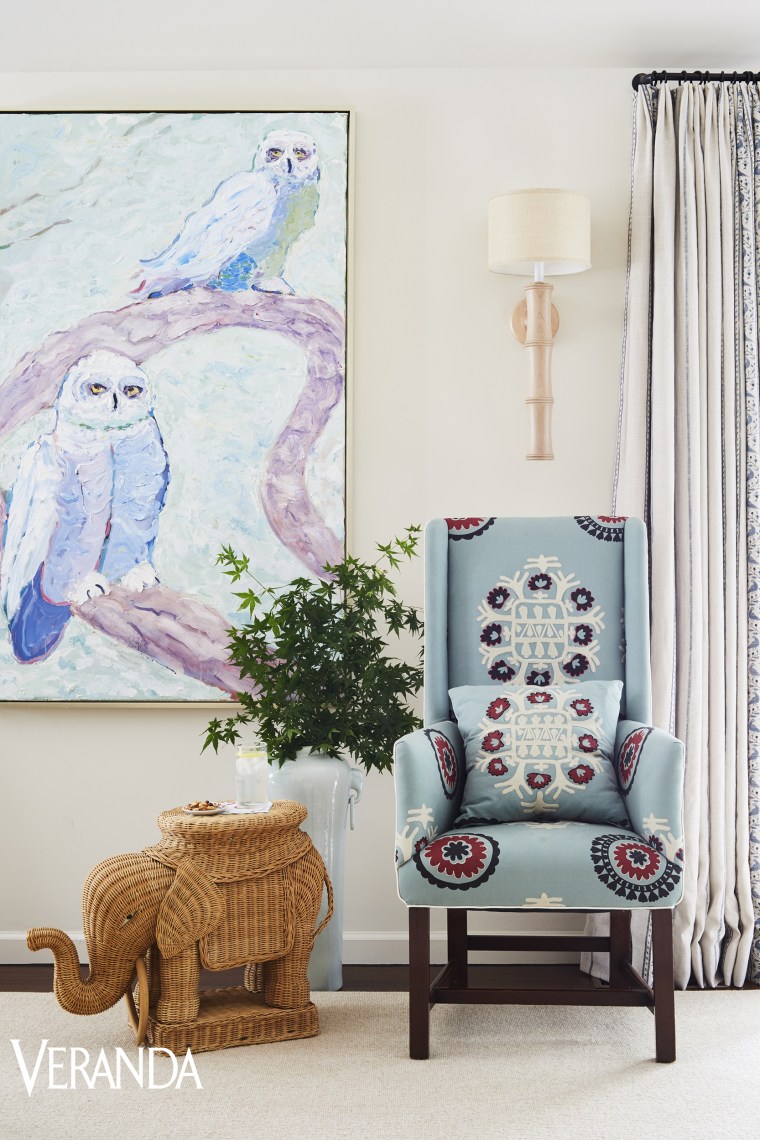 And Jenna definitely got that special feeling when she saw this particular cottage. "There was something about it that reminded me of Texas, of being outside. Even this close to the city, there was a remoteness to it," she said.
The four-bedroom house has a nice, big backyard she envisioned her kids (Mila, 6, Poppy, 3, and Hal, 2 months) playing in and a lot of birdhouses, which was a major plus.
"I come from a long line of birders. My parents bird for fun, and my grandmother Jenna was a naturalist. She would teach my sister, Barbara, and me about birds, rocks, every constellation in the sky," she said.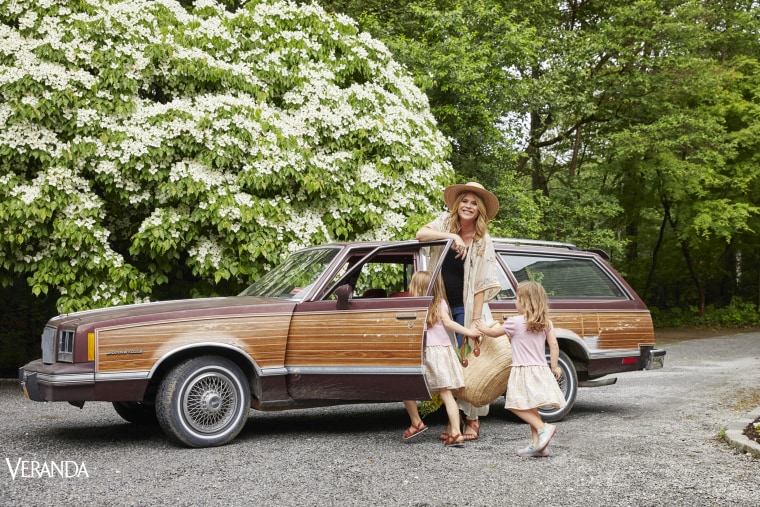 Once Jenna took her husband, Henry Hager, to see the cottage, the couple decided to go for it. They moved full speed ahead to make the house feel like home, sprinkling in design pieces from both families. Jenna gave a late-20th-century sofa from her family new life with blue velvet upholstery and tassel fringe, while her husband added a pair of his family's wingback chairs that feature an Indian embroidery pattern.
The couple worked with Jenna's friend, Dallas-based designer Traci White, to give the house a unique feel. "Jenna inherited her mother's eye for design and is drawn to things with character and a history she can trace," White said.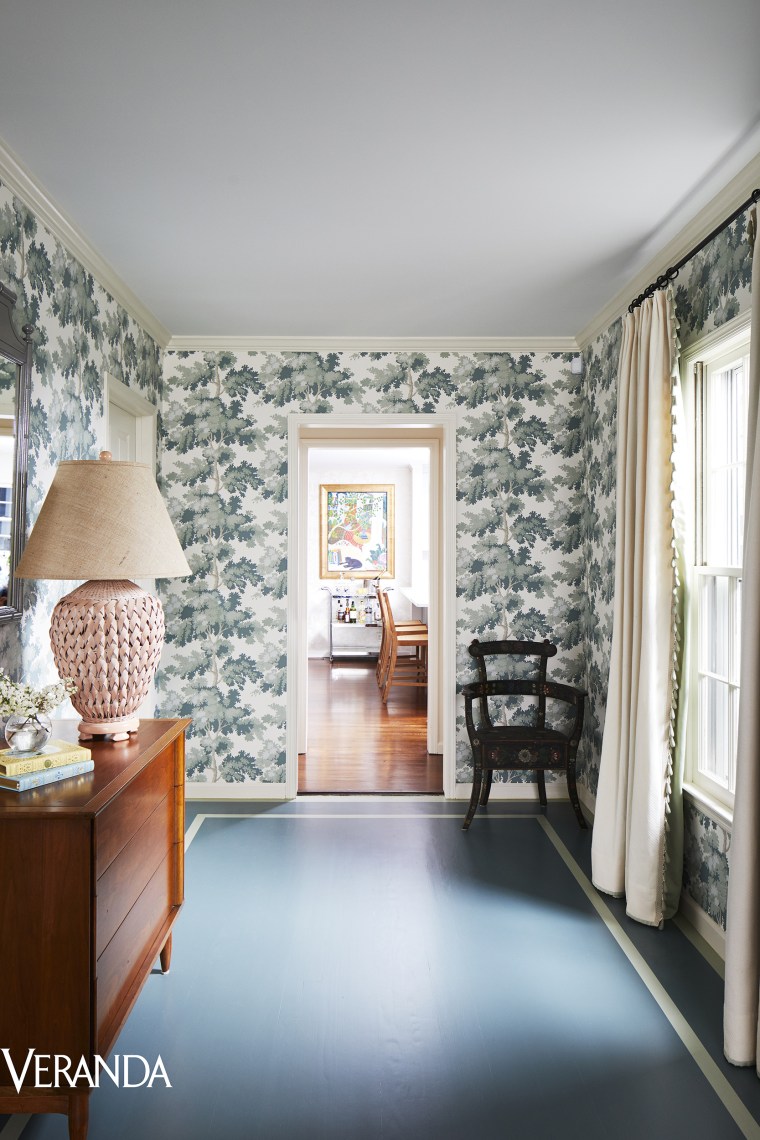 One room the couple completely changed is the kitchen, where they added new cabinets, appliances and fixtures. They also made sure to give daughters Mila and Poppy an oasis of their own.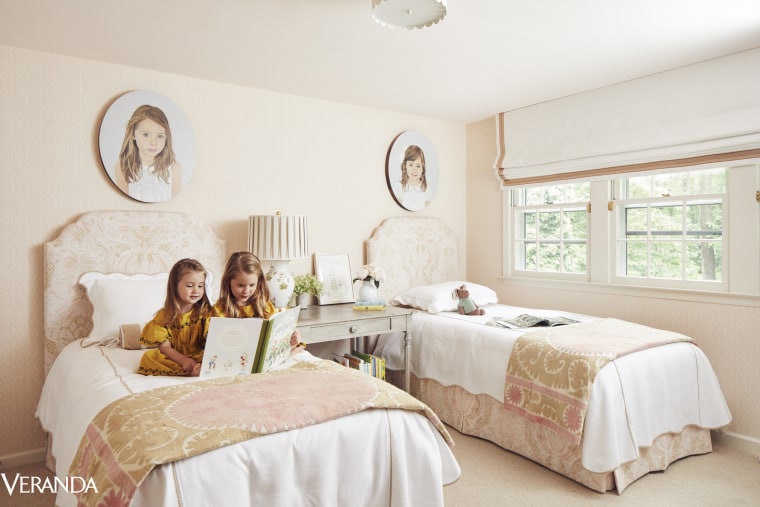 The Long Island cottage is a convenient drive to Manhattan, where the couple works, and is ideal for summer entertaining, something they do often.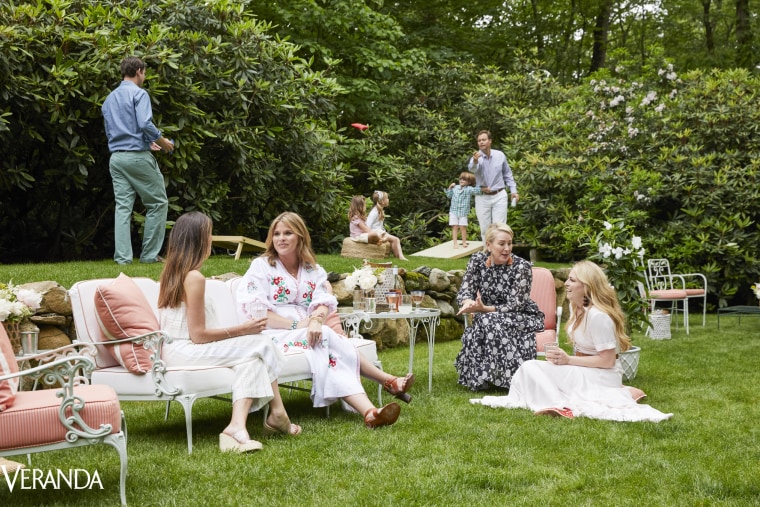 The family of five can throw a killer pool party, too, thanks to their roomy backyard and open-air pool house.
"There's something magnificent about sitting under there with your friends and kids watching the rain," Jenna said. "You're outdoors and you're barefoot. It's how Henry and I grew up, and it's what we want for our children."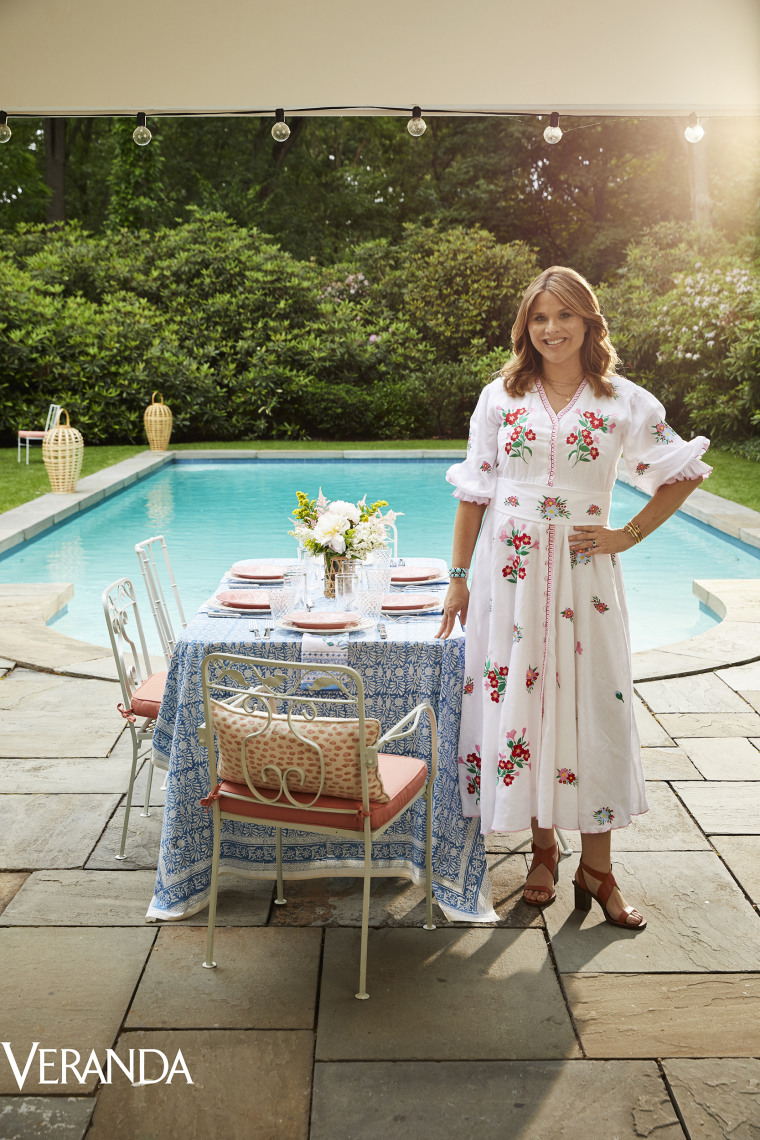 Learn more about Jenna's dream cottage in the November/December 2019 issue of Veranda Magazine.