If you were to spot this Las Vegas property from the street, it would look like a pretty standard home. But the fun really begins once you head 26 feet underground.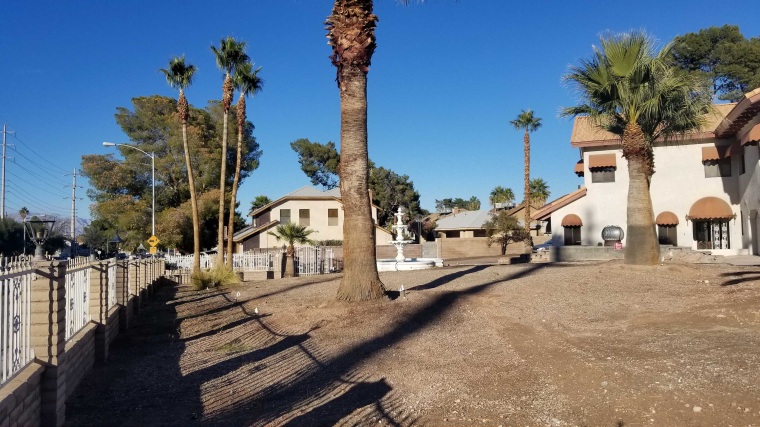 Occupying a third of an acre, you'll find a 5,000-square-foot house complete with a full yard, pool, putting green and a guest house — all underground.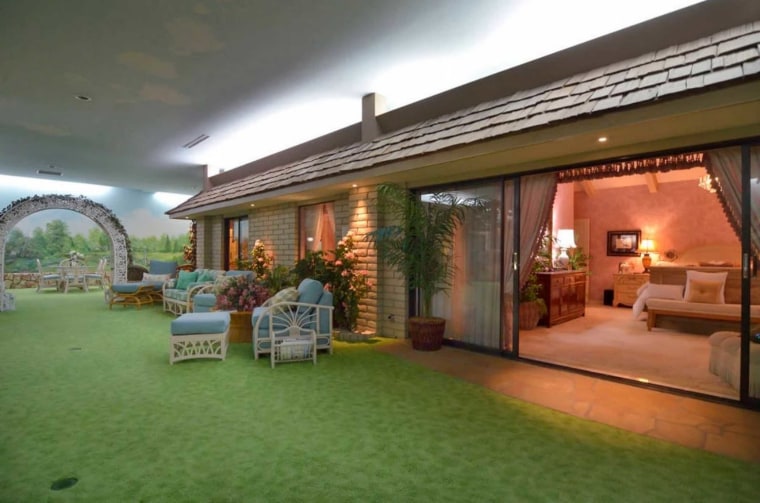 The space was built in the 1970s for Jerry Henderson, a director of Avon Products.
Henderson had multiple houses built underground across the country. He was such an underground living enthusiast, he even sponsored the Underground Home exhibit at the New York World's Fair.
According to historian Mark Hall-Patton, Henderson was trying to promote the idea that living underground was healthier and used less utilities.
"You didn't have to have air conditioning underground, and as long as it was built right, it would stay dry," Hall-Patton said during a 2013 Nevada Public Radio interview. "There are still people who promote underground living as a better way of interacting with the environment, and he was really early in that."
What makes this space so fascinating — besides the fact that it's below the surface, of course — is that it's designed to feel like it's outside.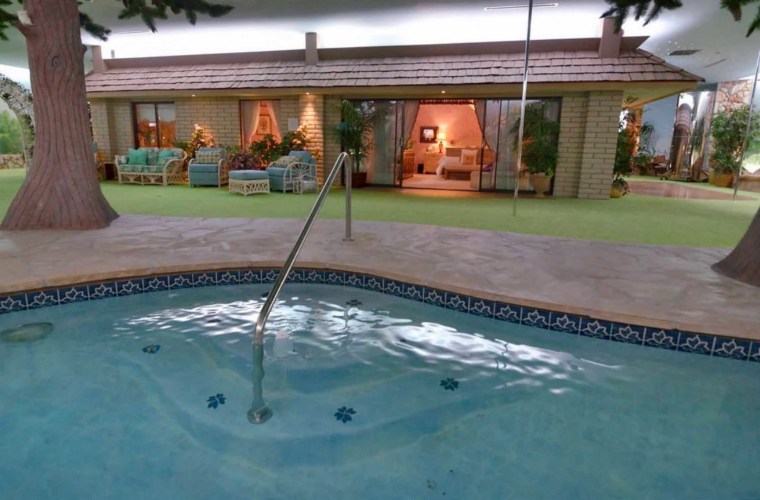 The space has 500 linear feet of murals painted to resemble outdoor scenery that include mountains, forests and even wildlife. Artificial trees are scattered across the property, providing support for the underground structure, according to real estate agent Stephan LaForge.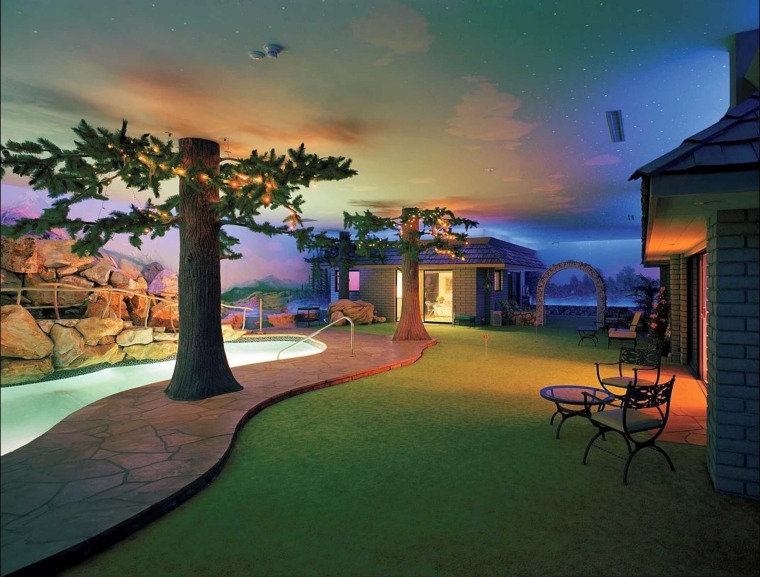 Recreational activities include a pool, dry sauna, bar and restaurant-type seating that looks out onto a painted cityscape.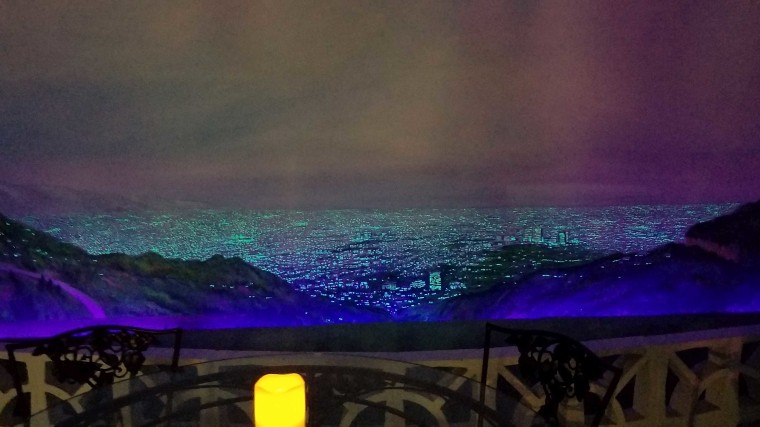 And if you're worried living underground would mess with your circadian rhythm, rest assured there are four colored lights around the perimeter that stimulate the time of day.
Inside the main house, which has two bedrooms and three baths, you'll feel like you're in the movie "Blast From The Past."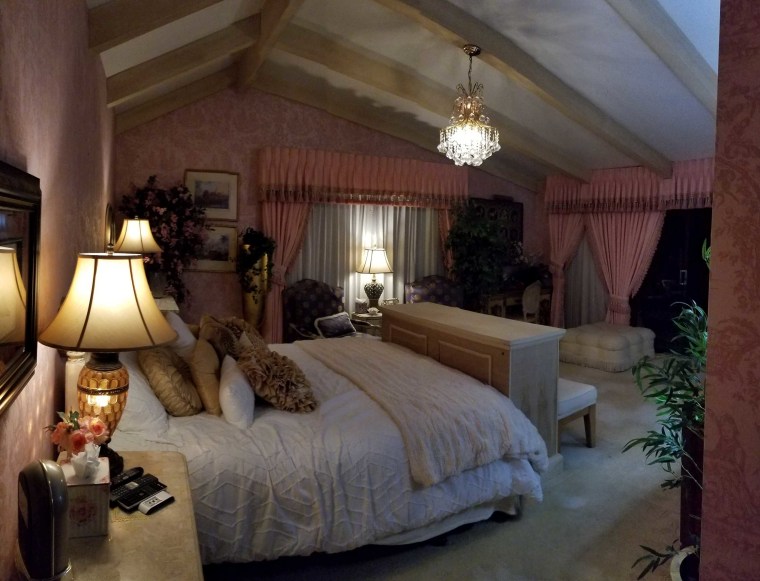 "It's very '60s down there," LaForge told TODAY Home.
The kitchen features pink floor tiles and accents, along with white appliances.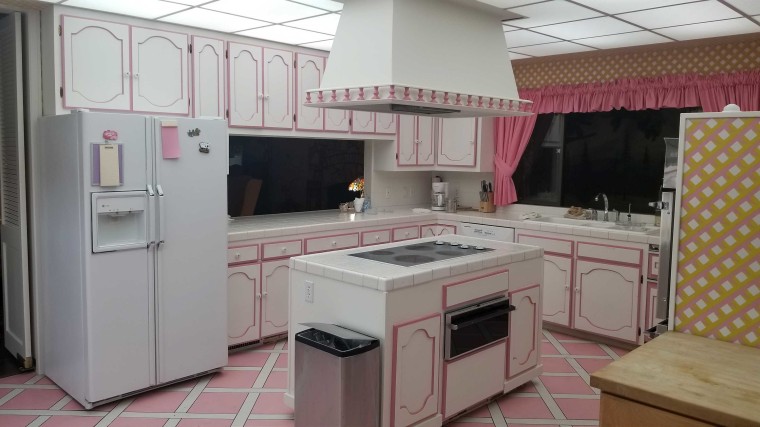 And while you're washing dishes, you can gaze out the window at a painted farm scene.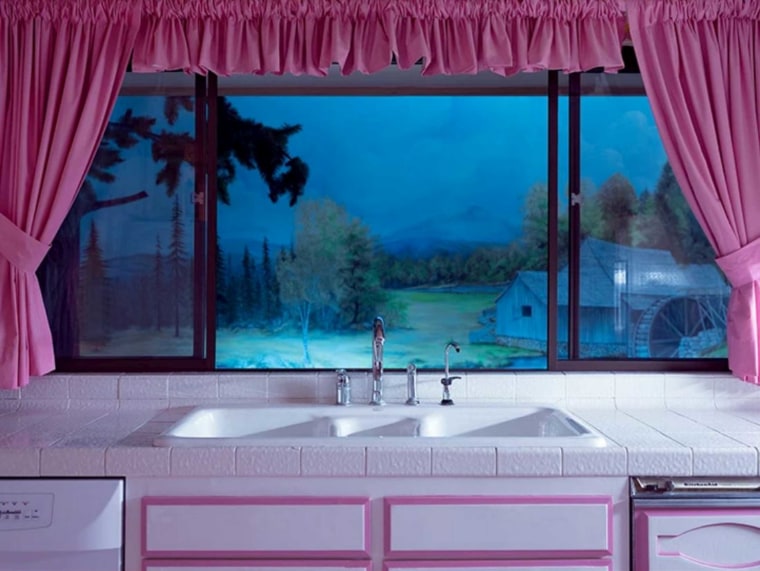 There's also a guest house, which has a bedroom, living area and kitchenette, said LaForge.
An elevator brings you to the ground-level, and there are also three sets of stairs for emergency exits.
The above-ground house was built by Henderson's wife after he died in 1983. After her passing, other owners used the underground home to rent out for parties or meetings.
The home is currently back on the market for a whopping $18 million. LaForge, who is handling the listing, said the price reflects what it would cost to build something like this today.
See more pictures of the unique home at Berkshire Hathaway Home Services.