Some houses have all the fun! And Jason Aldean's abode in Columbia, Tennessee, is one of them.
The 8,900-square-foot house, which resembles a gorgeous country castle from the outside, is the best excuse to have friends over. It even has its own private 4,100-square-foot bowling alley!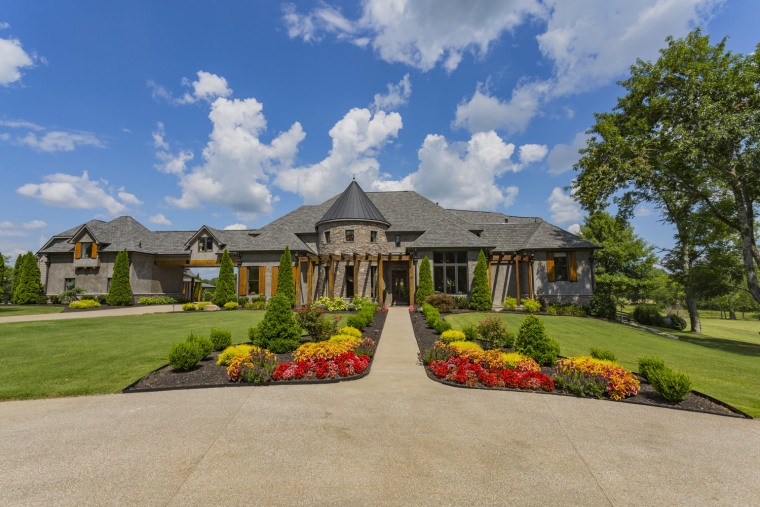 Two sleek lanes with digital scoreboards are surrounded by cozy lounge sections to hang out in and watch everyone play. A monogram decoration spelling out the letters NTR hangs above the lanes — a nod to Aldean's name for the home: "Night Train Ranch."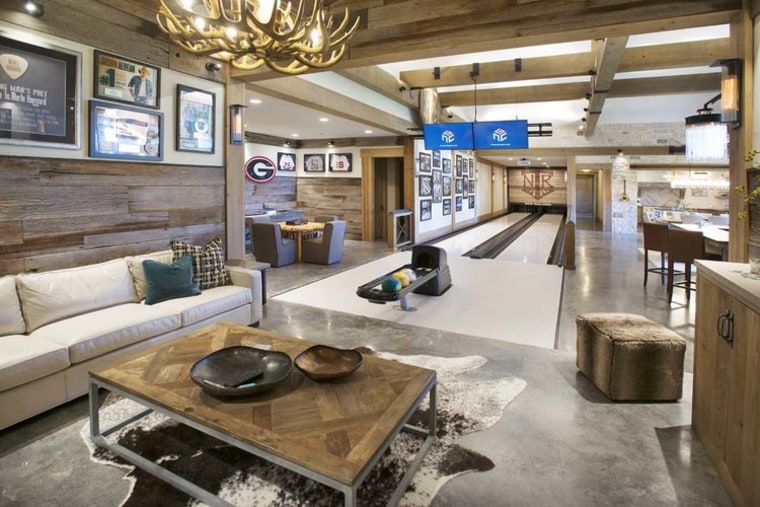 And in case you weren't convinced Jason and his family were serious about the game, let it be known that there's an actual championship belt for the best in bowling. As Aldean would say himself, that's our kinda party!
The rest of the house is just as cool. It sits on 120 acres of land complete with picturesque views, a 10,000-square-foot horse barn and a sparkling swimming pool and fountain.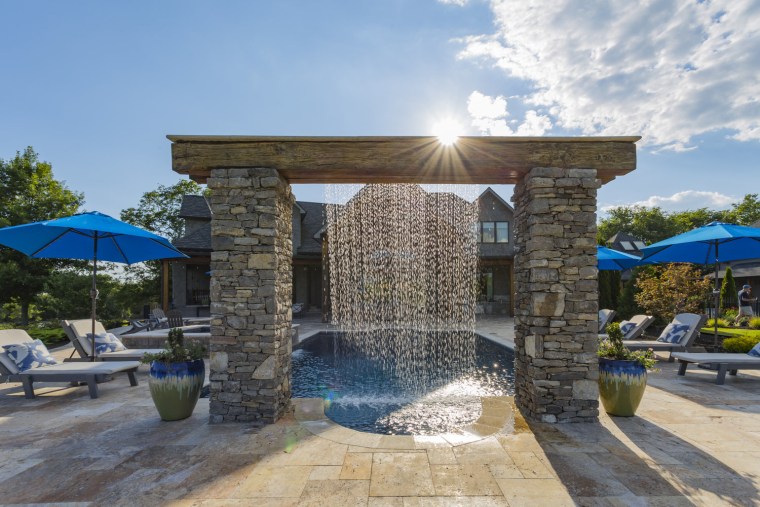 Inside the main home, you'll find charming interior accents including handcrafted oak floors, large windows and a spiral staircase in the entryway that wraps around a custom fish tank that was made by the show "Tanked."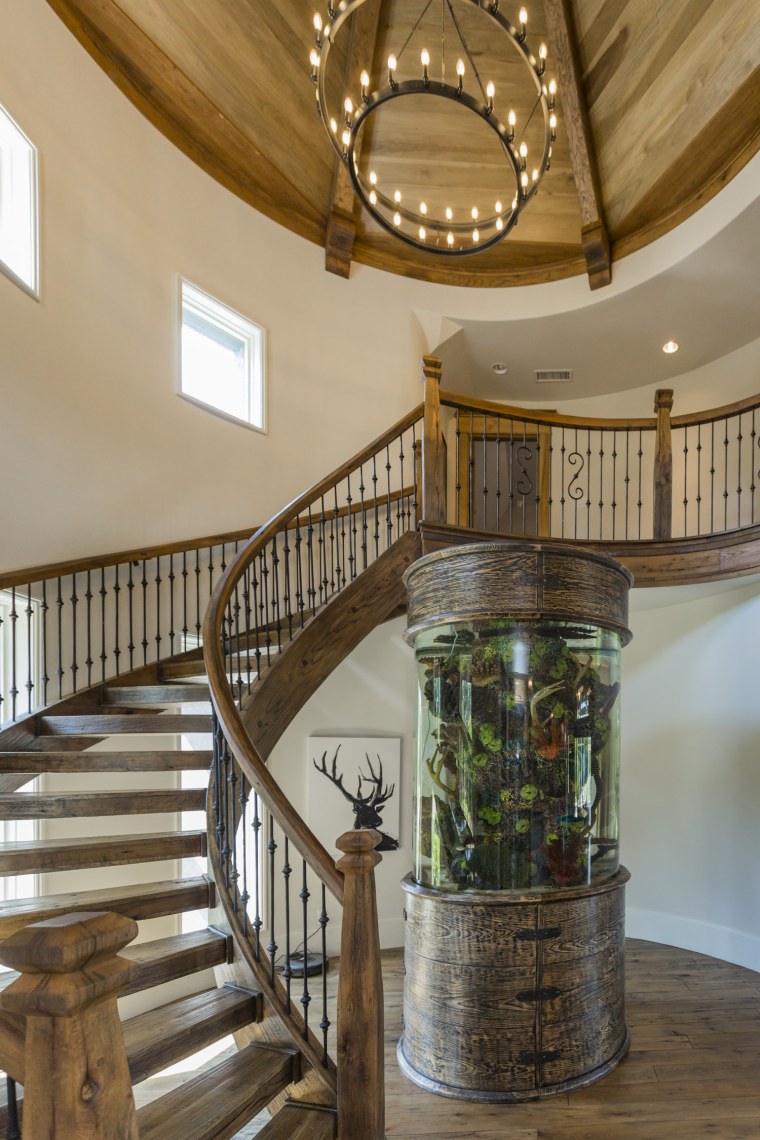 A memorabilia room features custom bookshelves filled with helmets and footballs from Aldean's favorite teams as well as the many awards he's won for his music.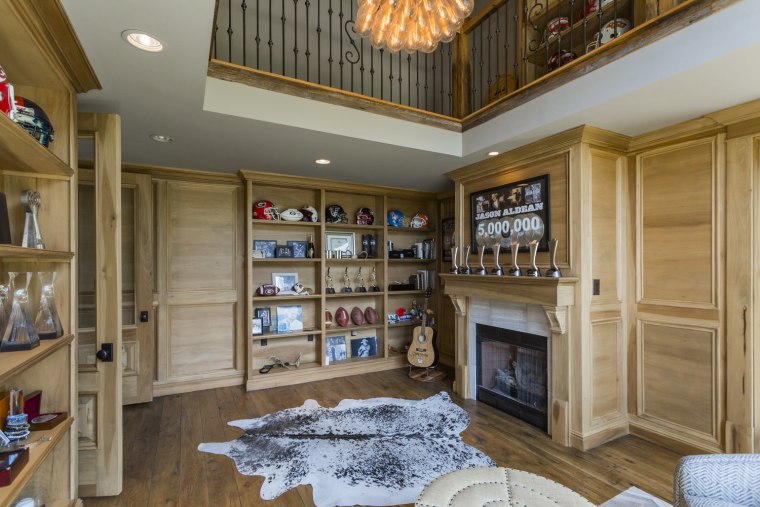 The two-story living room is topped with vaulted ceilings and wood beams, while a gas fireplace with a stone mantle warms things up in the large open space on chilly days.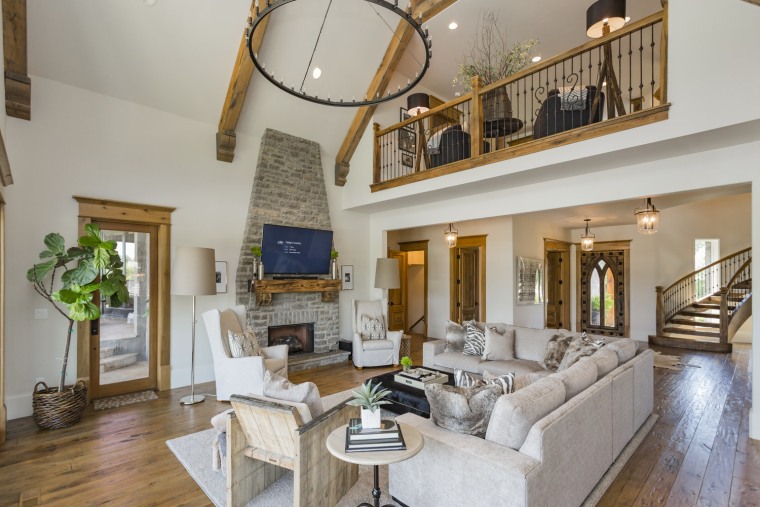 In the kitchen you'll find rustic reclaimed wood cabinets, a large island and Thermador appliances.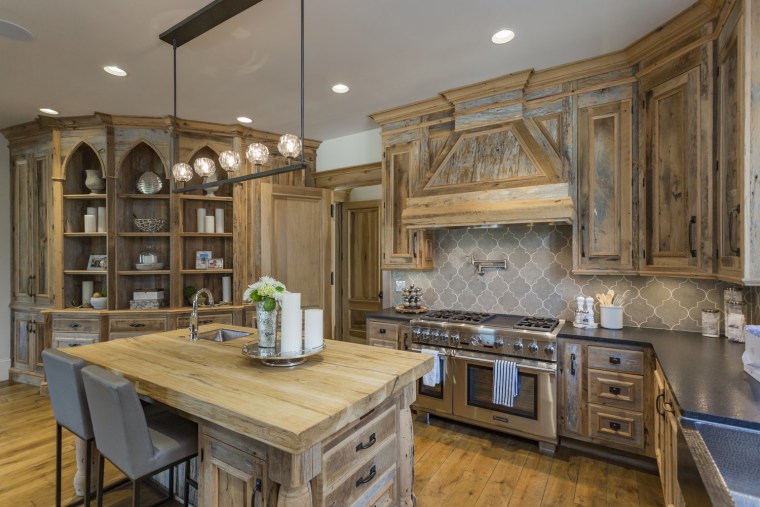 The master bedroom has its own private porch, perfect for when you want to catch an evening breeze.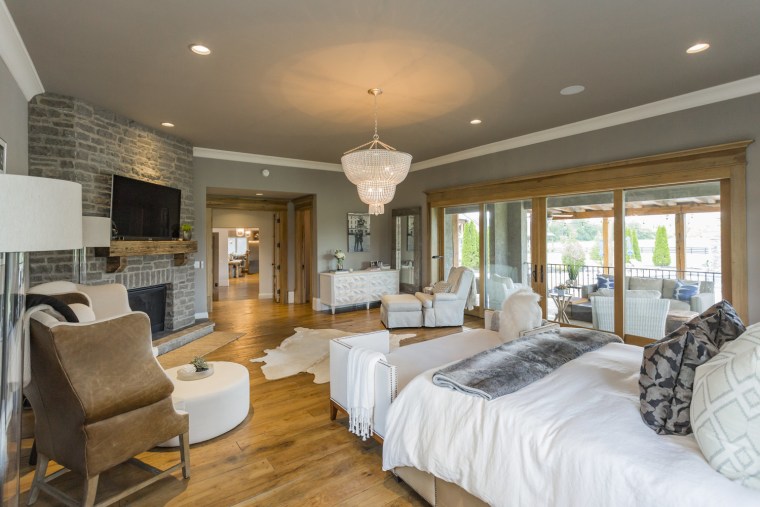 If relaxing outside at night isn't your thing, you can head into the master bathroom, which is like a farmhouse spa with a freestanding tub and large shower with three heads.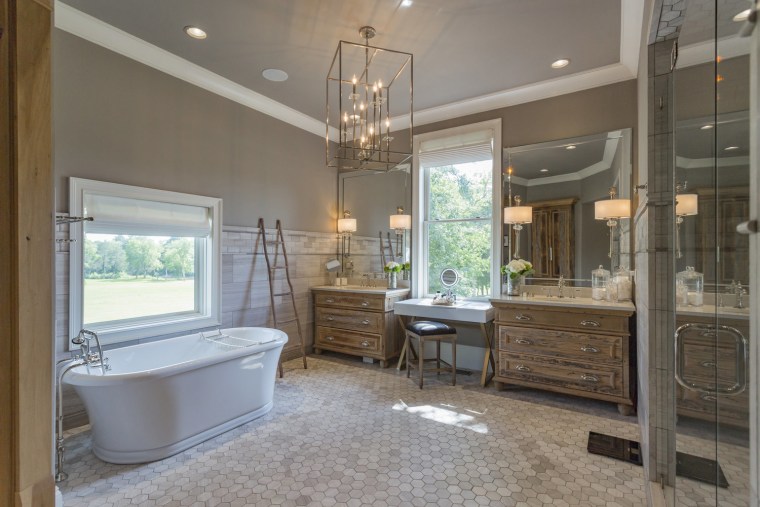 In total, the home has six bedrooms and eight-and-a-half baths. The best part of all? It could be yours!
Aldean and his family have decided to sell this beauty, and some lucky family will get to call it home next. Of course, the price tag is a little steep at $7.875 million — but just think of all the money you'd save on entertainment with a house this fun!