In the late 1800s, financier J.P. Morgan was one of the most influential people in the U.S., transforming American business by financing railroads, organizing the steel industry and arranging the merger that formed General Electric.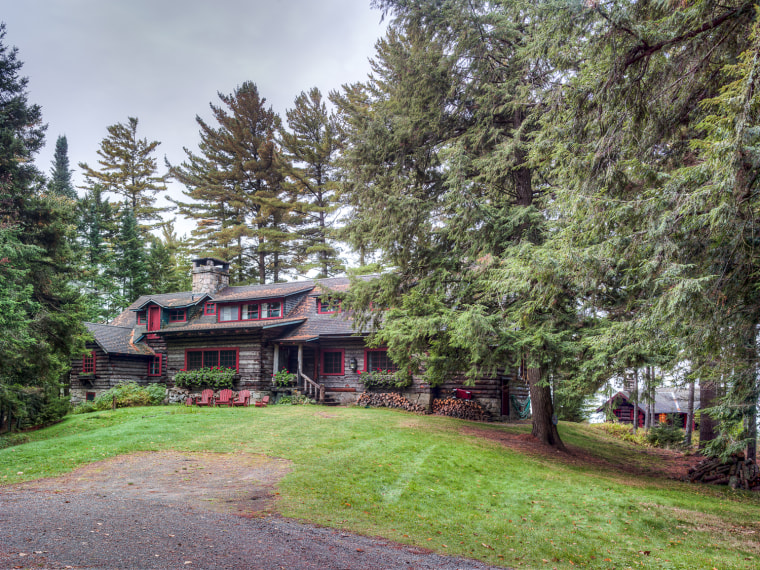 When he was relaxing at his secluded retreat in the —, Morgan liked to have a bath — in a huge bathtub. So he had one brought in across acres of forestland and installed in the master bathroom of the Great Lodge at Camp Uncas, where it still adds a feeling of rustic, old-fashioned luxury to the home.

Camp Uncas, now for sale, is a National Landmark, built in 1895 by a railroad pioneer who fell on financial hard times and had to give it up as collateral to Morgan. The Morgan family kept the camp as a vacation home for 30 years before selling it to the widow of Alfred Vanderbilt.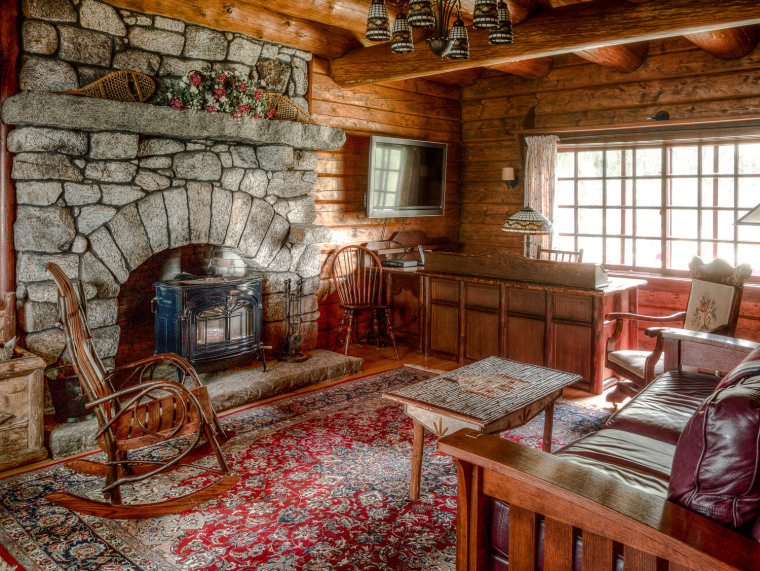 The multi-building camp was one of several complexes built along the lake for wealthy families in the late 1800s. Over the years, the 20 buildings on Mohegan Lake were divided and some of the acreage sold off.

Now the main part is being offered for $3.25 million. The main lodge is a 5-bedroom, 3.5-bath log home with a fieldstone fireplace in the large great room and antique, site-built furniture designed to host a crowd.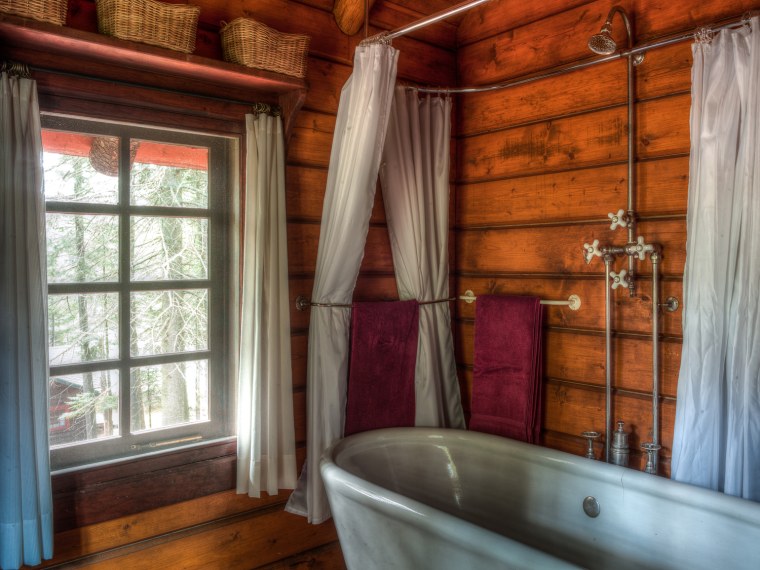 In addition, there are 2 guest cabins on the lake and an open log boathouse. The property includes sandy beaches on the serene mountain lake and easy access to hiking.

The home is listed by Michael Franklin of the brokerage Franklin Ruttan.
Related: 
Emily Heffter, a reporter and writer for Zillow Blog, covers celebrity real estate, unusual properties, and other real estate topics. Read more of her work here.