At TODAY, we're totally obsessed with finding the best tips, tricks — and, let's face it, shortcuts — to make our lives and yours just a little more amazing.
That's why we're thrilled to introduce TODAY Tastemakers. We're working with a talented team of lifestyle gurus whose ideas are ricocheting through your social networks and landing on the top of your Pinterest boards. And now, they'll be bringing the best of style, home, food, wellness and parenting to TODAY!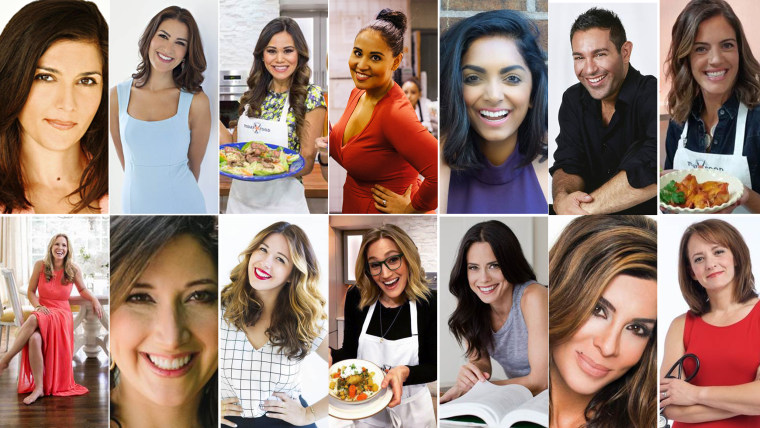 Whether you're seeking a delicious recipe, an effortless decorating tip or an easy makeup hack, our Tastemakers will cook up new tricks — and show you just how to become the envy of your Instagram feed.
These are the Tastemakers you'll be watching on TODAY.com and TODAY. (Drumroll, please…)
The Food Tastemakers: Siri Daly, Brandi Milloy, Alejandra Ramos, Katie Quinn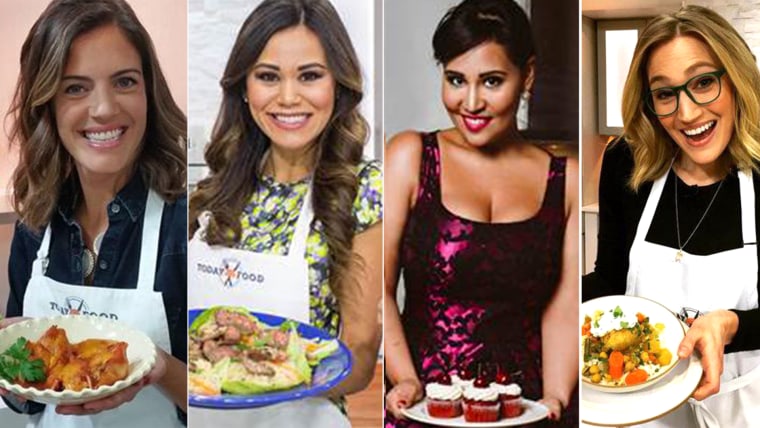 Siri Daly is a familiar face — whether from her cooking segments whipping up favorites like arugula pesto bow-tie pasta, her blog Siriously Delicious or her seriously (Siriously?) down-to-earth wedding to our own Carson Daly.
Brandi Milloy stays on the pulse of hot food trends, but she's all about making them doable for the home cook. (Try her irresistible ramen-crusted chicken wings or decadent brownie bottom peanut butter pie.) She's also the host and producer for PopSugar Food's Eat the Trend and Get the Dish with Brandi Milloy.
Here's a philosophy we can get behind: Alejandra Ramos is the creator of the food and entertaining blog Always Order Dessert. The former Cosmopolitan editor is all about making room for sweetness on the table and in life. She's made some decadent dishes on TODAY, including a homemade version of Chick-fil-A's chicken sandwich.
TODAY and Katie Quinn go way back: Before she launched her super successful YouTube channel QKatie, she worked as a producer for TODAY.com. The professionally trained chef has made cooking feel like less of a chore with hacks for TODAY like how to open a pomegranate or cut onions without crying.
The Style Tastemakers: Jenni Radosevich, Deepica Mutyala, Bahar Takhtehchian, Anna De Souza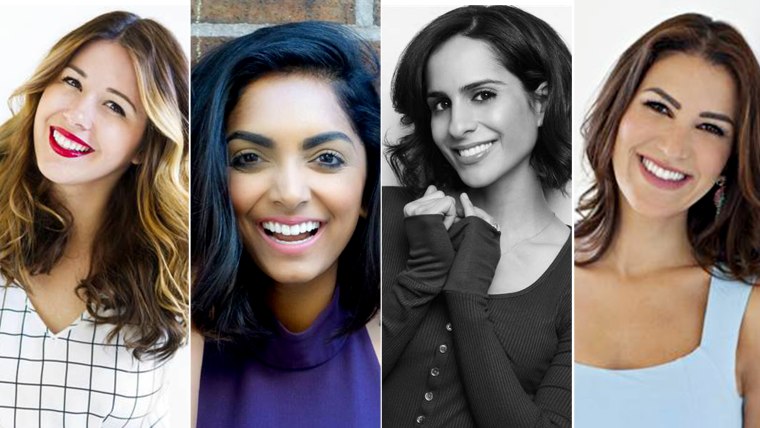 If you're a fan of saving money (raises hand) you'll love Jenni Radosevich. The founder of ISpyDIY.com and author of "I Spy DIY Style" is all about making the things you covet.
You may recognize Deepica Mutyala from the epic hack for dark circles that went viral from her YouTube channel in 2015. (Grab a lipstick, ladies.) Mutyala was filming makeup tutorials for Birchbox when she decided to launch her own channel, built around the premise of "beauty decoded."
After spending three years as the editor-at-large of SHAPE magazine, Bahar Takhtehchian recently founded the beauty and lifestyle blog, BaharTak.com. A trusted and recognizable on-air expert, Bahar has already helped us fix a fashion emergency and taken us bra shopping.
Anna De Souza is all about testing out the latest trends and wearable technology. She's shown us how to turn a button-up shirt into a wrap, how to roll your sleeves like a stylist and even how to fight the flu in style. The digital and broadcast journalist is also host of The Clyck.
The Home Tastemakers: Francesco Bilotto and Abby Larson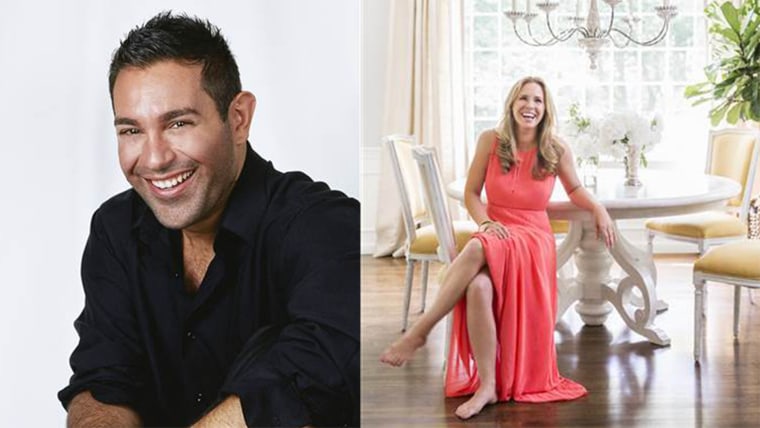 We got to see Francesco Bilotto's DIY flair first-hand when he turned our boss's office into a chic workspace and introduced us to a mind-blowing hack for stringing lights on a Christmas tree. When he's not working with celebrity clients, Francesco has a knack for working on a budget (phew).
If you've gotten married in the last, oh, decade, you probably know Abby Larson. Her Style Me Pretty website has become the go-to source for beautiful wedding inspiration, and allowed her to expand her brand into Style Me Pretty Living, a field guide to inspired living. (Try her DIY tips for sprucing up your living room.)
The Parents Tastemakers: Rachel Campos-Duffy, Dr. G, Randi Zuckerberg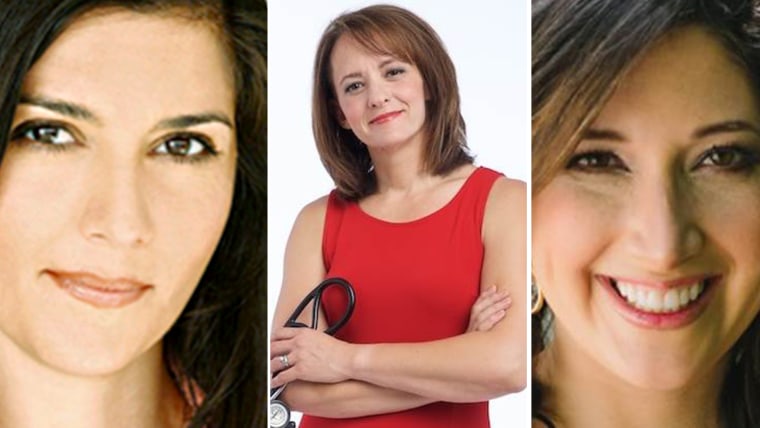 The mother of seven (soon to be eight!) kids, Rachel Campos-Duffy comes by her parenting wisdom honestly. The author and television personality is a member of the TODAY Parenting Team and national spokeswoman for The LIBRE Initiative, a nonprofit that advocates for economic empowerment of Hispanics.
Dr. Deborah Gilboa, better known as Dr. G, is a Pittsburgh-area family physician with four boys of her own. She's the founder of AskDoctorG.com and she's been giving TODAY no-nonsense advice for years, like how to gracefully answer awkward questions in front of your kids.
As an early Facebook executive, Randi Zuckerberg is an expert in the best of the Web – and the worst. She's the founder of Dot Complicated, an online community that aims to "untangle our wired, wonderful lives." And she's a member of the TODAY Parenting Team, where she's told us about the perils of week 6.
The Health and Wellness Tastemakers: Keri Glassman and Siggy Flicker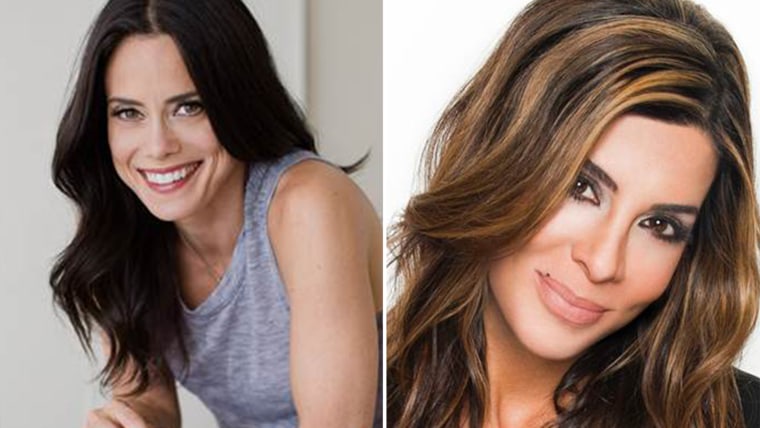 Will cutting dairy help you lose weight? Is it OK to skip breakfast after all? Do I HAVE to drink kombucha? Nutritionist and author Keri Glassman has been helping TODAY answer these questions and more. She's the founder and president of Keri Glassman, Nutritious Life, and an online course, The Nutrition School.
Whether you're looking for love or can't find a way to break it off, relationship expert and professional matchmaker Siggy Flicker is here to answer all our questions about dating, marriage and even, yes, divorce. The author and TV personality has shared her insight with TODAY on online dating, relationship warning signs and tips for enduring marriage. We do!