Thinking of giving the inside of your home a makeover? Whether you're trying to decide what color to paint the walls, how to arrange your furniture or what pieces to buy, there's expert help at your fingers — literally at the click of them!
Below, see some of the interior design services available online and find out which one is best for you.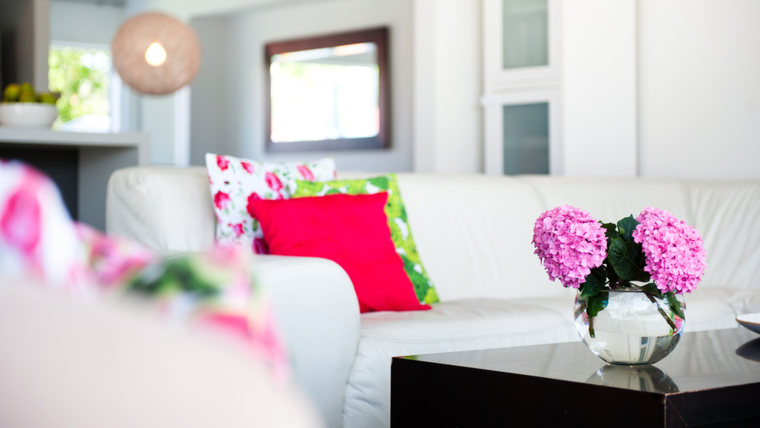 Laurel and Wolf: Best for a complete virtual process
If you're a sucker for quizzes, you're going to love the first step in this design service's process. You'll rate your favorite styled rooms in a series of photos, giving both yourself and your potential designers an idea about what you want with your makeover. Then you'll answer questions about your taste/space/budget and upload some photos of your room.
Designers will essentially compete for your business by sending ideas, and you'll pick the one you want to work with, communicating virtually with them until you finalize the perfect look. They'll send you a shopping list with links to buy everything, not going a cent over your budget.
Pricing: Complete plans start at $299 per room, although there is a plan with a more basic process that starts at $199.
Homepolish: Best for in-person experiences
Currently available in 13 metropolitan cities across the country, this design service connects interior experts with clients in real life. After you share an overview of your project (ex., size of the space, how much you'd like to spend and what your vision is for it), the next step for this design service is an in-person consultation (rate is $50 for junior designers or $80 for seniors).
A professional will come to your home, tour the space and chat with you about the plan. If you like his or her ideas, you can enlist their help for simple things, like creating a gallery wall and arranging furniture, to more extensive interior makeover projects, like helping to pick out paint colors or shopping for pieces with you.
Pricing: Junior designers' time costs $100/hour while seniors' cost $130/hour — there are two package options: Single Day Session (three hours) and The Design Package (as much time as you want with a minimum purchase of 10 hours).
Zoom Interiors: Best for small spaces
This company was started by three women who met during their first interior design studio class at George Washington University. After helping their friends design their dorm rooms and apartments, they realized there was a gap in the interior design market when it came to college students and young professionals' living spaces.
After taking a free style survey, you'll also get a free design consultation over the phone or Skype. Then your designer will create a ZOOMboard that will help you both visualize the space. You can go through two rounds of revisions to make sure you love everything that's on there. Once you're done, you'll receive a final list of inventory — you can choose what you want and what you don't. Then the team will order everything for you, and it'll be shipped directly to your place.
Pricing: Plans start at $199
Decorator In a Box: Best for those who don't like making decisions
In kind of a fun spin, interior designer Annie Pauza will create a personalized design for your space and send over everything you need (including a design board, shopping list and handwritten note) in a box all wrapped up in a pretty bow. Just answer a few questions on her site about your style, color preferences, etc., then upload pics, send measurements and choose a design package.
Pricing: Full room design packages start at $400, but you can choose a la carte options, such as paint color suggestions, for $75.
Blugloss: Best for those who want to do it on their own
Sometimes you might just want ideas — not a personal interior designer. That's where this site comes in. Browse through pics of styled rooms (from celebrity homes, movie sets, magazines, etc.), and once you find something you like, you can shop the look straight from the image with curated boards featuring furniture and accessories similar to what you see, along with color palate suggestions.
Pricing: Free. You choose what you want to buy and can purchase it directly from the retailer's site.