Looking to freshen up your home this fall, but don't want to spend a fortune?
Target is hoping to help, and a peek at the big box store's latest collection has us liking — and a little surprised by — what we're seeing (read: affordably luxe pieces decked out in brass and marble).
RELATED: Restoration Hardware debuts teen line — here's how to get the look for less
We've checked out the big box store's new offerings for the season to bring you the 10 most covet-worthy items, which look much pricier than their price tags!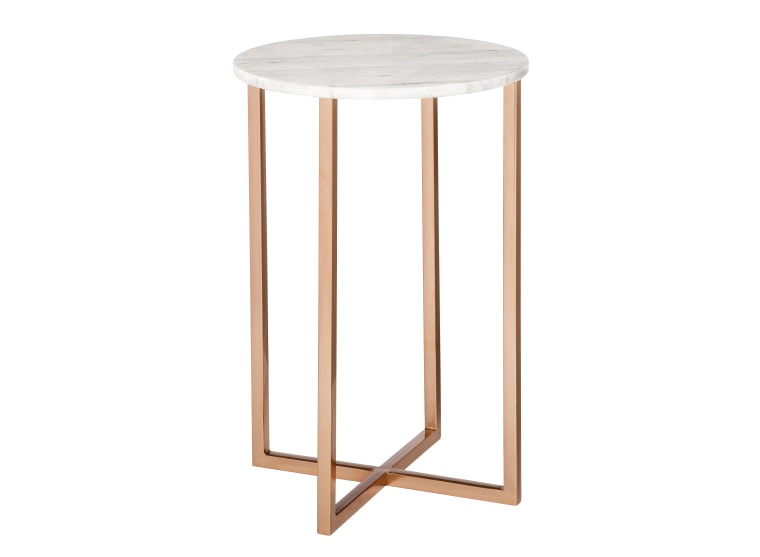 A marble accent table certainly sounds expensive, and Target might not be the destination that comes to mind when looking for one. But this table's veined surface and copper base give the accent piece a luxurious feel — good for a bedside or as the latest addition to your living room.
White Dish with Gold Inner, $7.99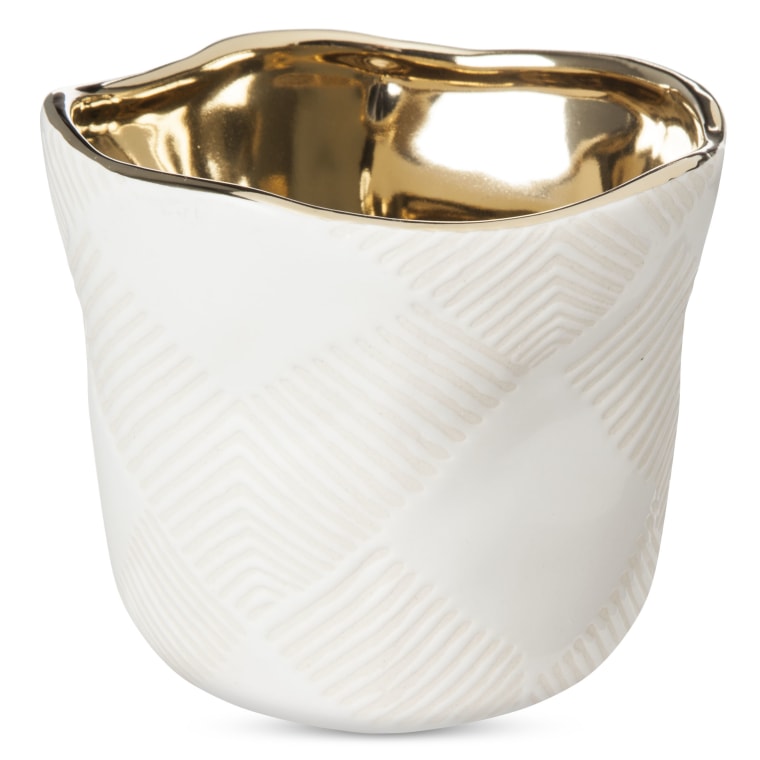 It's all about the details! Adding a fancy dish, vase or bowl like this to a table or bookshelf might be all you need to give a room an instant pick-me-up. This dish's white exterior goes with just about anything, while the gold interior adds a stand-out splash. And did we mention it only costs $7.99? This might be the epitome of luxe for less.
Threshold™ Taper Holder, $16.99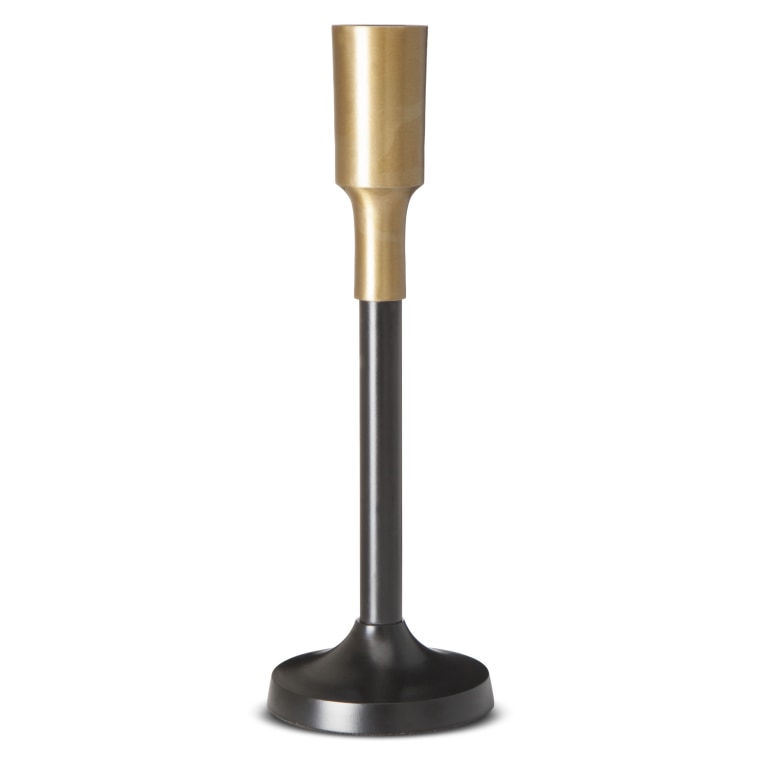 Throwing a party and want to dress up your table or entertainment console? These modern yet classic taper candle holders, in black and gold, seem perfect for fall gatherings. We're guessing that once you're done entertaining, you won't want to put them away.
RELATED: Lenny Kravitz, interior designer? Check out his new home collection
Glass and Iron Lantern with Leather Handle, $24.99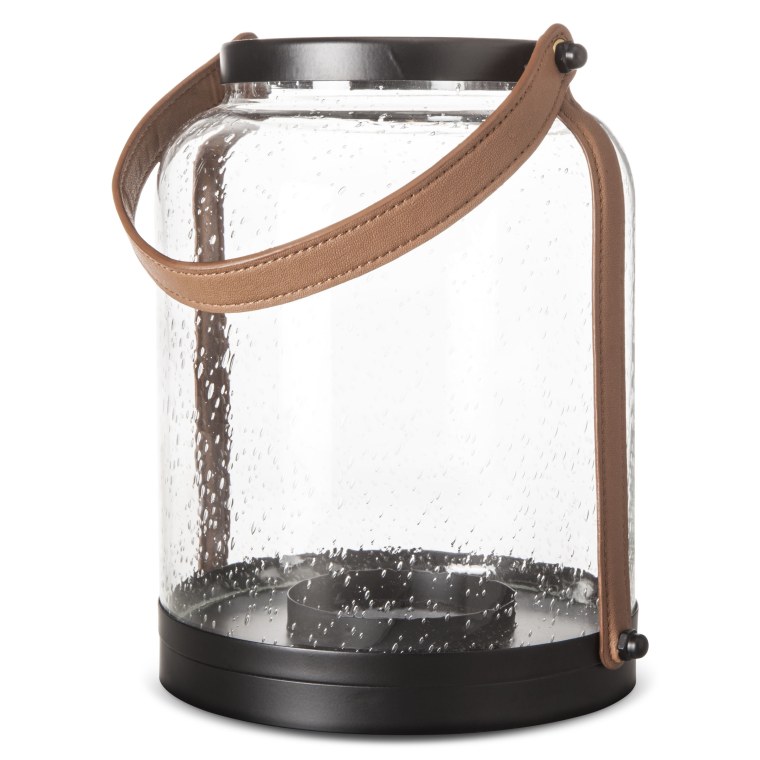 We're suckers for lanterns. They're whimsical, chic and magical. However, we've been slow to get on the lantern bandwagon because we haven't found one that was in our budget. But the wait is over! We love the mix of beveled glass and tan leather on this lantern. At $24.99, we might just snag more than one.
Cambridge Anya Black Gold 20 Piece Flatware Set, $99.99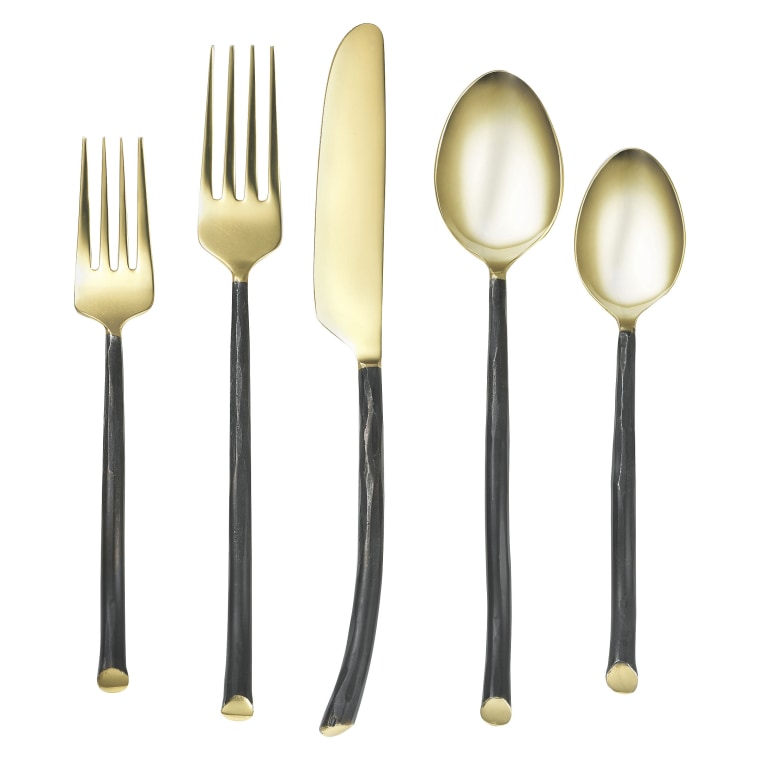 If you couldn't tell, we have a thing for gold. Who cares what's for dinner as long as we get to use this cutlery?
Threshold™ Brass Task Lamp with White Marble Base, $61.99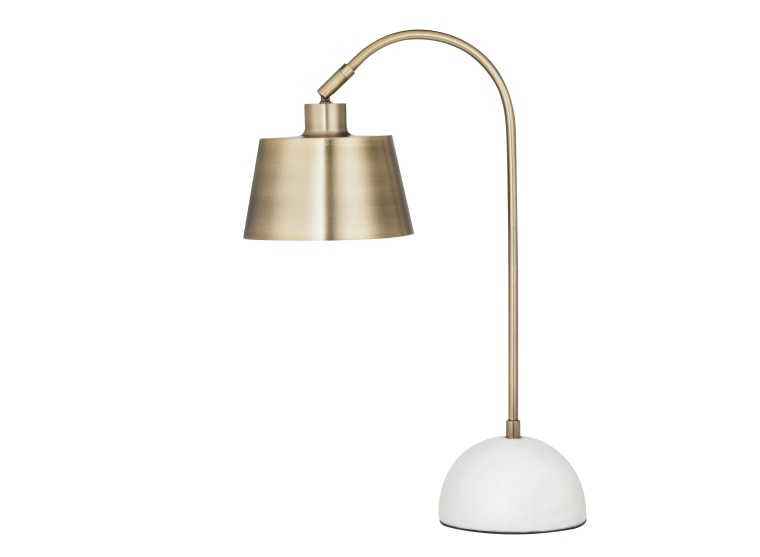 The idea of sitting at a desk and doing work just got a whole lot more appealing, thanks to these gorgeous brass and marble task lamps. The combination of the two materials gives these lamps a high-end look.
Threshold™ Hourglass Accent Table, $69.99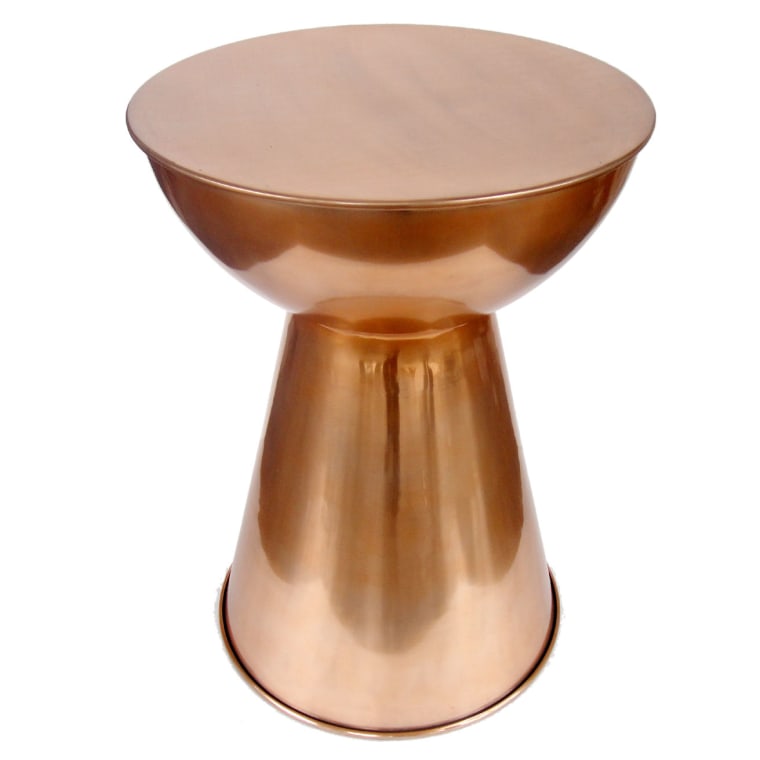 The hourglass shape of these accent tables adds a touch of modern flair.
Threshold™ Decorative Globe with Cement Base, $29.99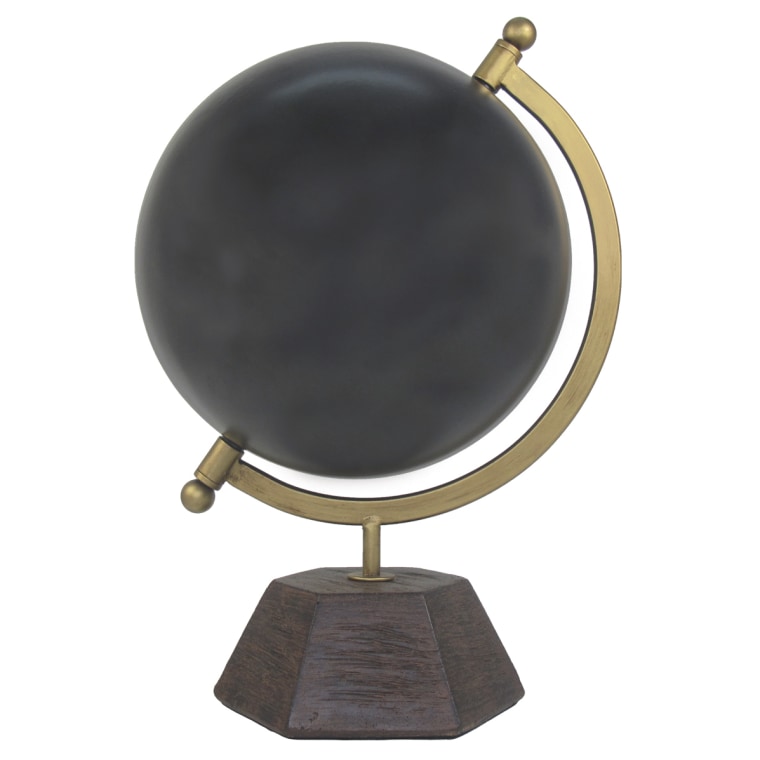 The black, gold and dark brown colors of this globe give it a very masculine — yet sophisticated — vibe. We can't think of a room we wouldn't want this in.
Plaid Upholstered Ottoman, $79.99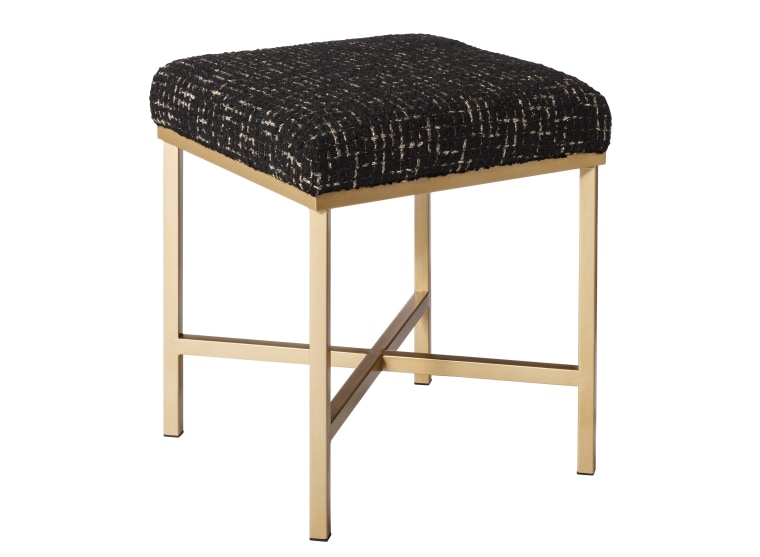 Nate Berkus, you're officially making our design dreams a reality. This plaid ottoman with a gold base is incredibly chic. Tuck it in your living room with a stack of books on top to give the room a little pop, or just leave as-is.
RELATED: How to get the look of Nate Berkus and Jeremiah Brent's daughter's dreamy nursery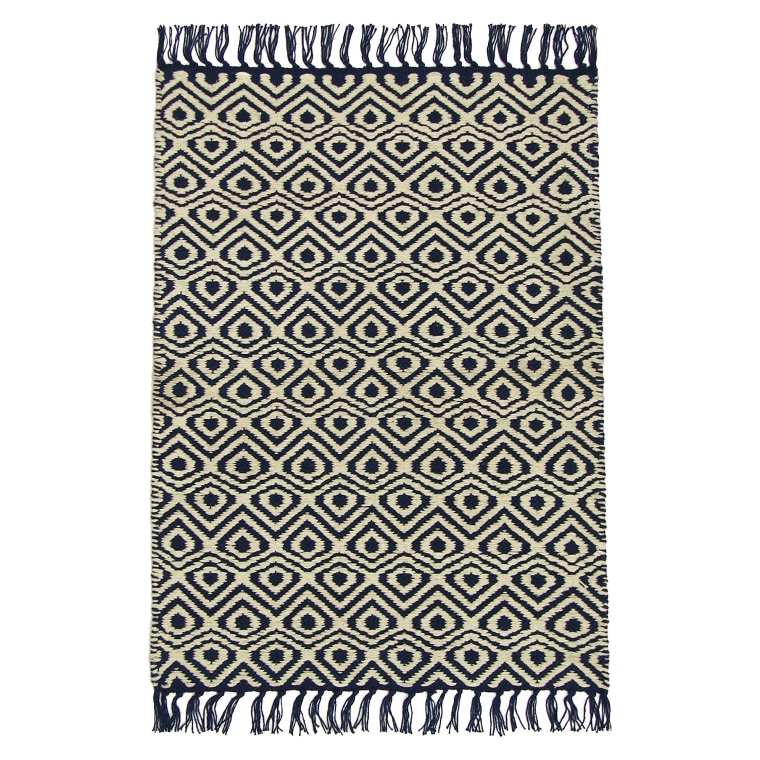 While we never thought of Target as a go-to spot for rugs, our minds have officially changed. The geometric print of this beige and sapphire rug makes it a winner. We also love the boho-style fringe on the end.