"Mad Men" costume designer Janie Bryant is known for her stunning work designing all the beautiful, detailed period clothing on the show, which is noted for giving insight into characters' states of mind and motivations.
So it's no surprise to us that Bryant instilled the same glamour and attention-to-detail from the show's closet into her own.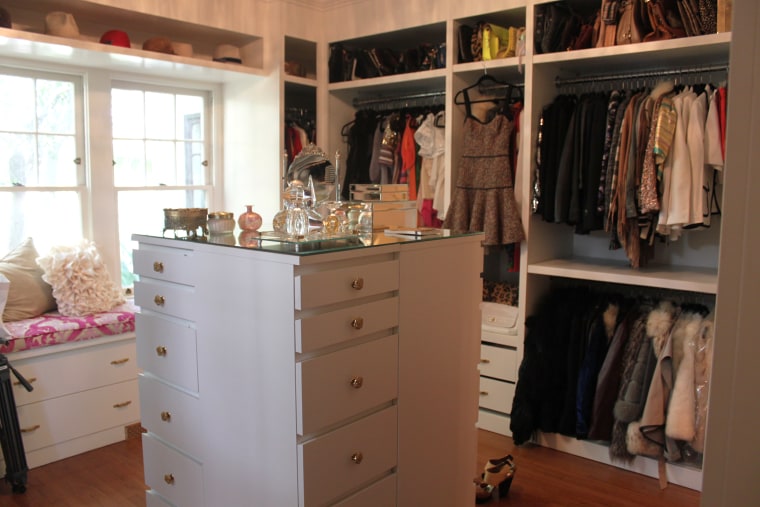 The closet, Bryant said, was converted from an extra bedroom when she moved into the new home with her husband.
"I always feel so lucky every time I go in there," Bryant told TODAY.com. "It's really important to me to be able to be creative and to have my own space to do that at home."
Here's seven items we love from her closet:
1. The lavender Valentino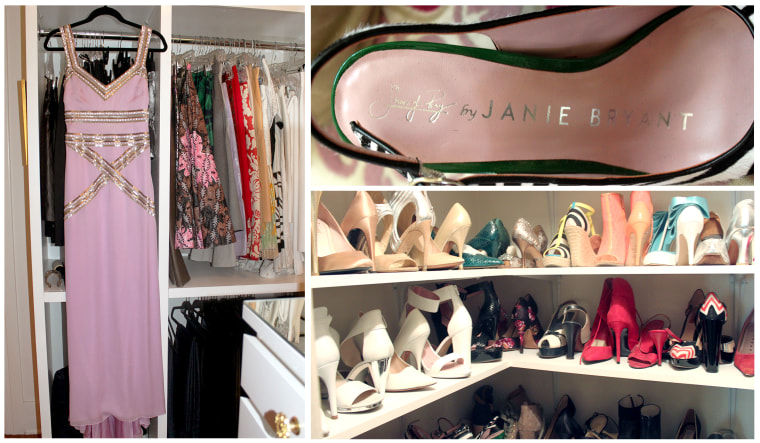 Bryant wore this Valentino gown to the 2005 Emmy Awards, where she won the Emmy for Outstanding Costume Design in a series for her work on HBO's "Deadwood."
"I will always have that gown. I am never letting it go," Bryan said. "I love the color. I love that it was a goddess-esque design. I love the beading on it. It's one of my favorite things ever."
2. Judith Leiber poodle evening bag
Resting comfortably on Bryant's accessory island is a beautiful poodle-shaped Judith Leiber evening bag.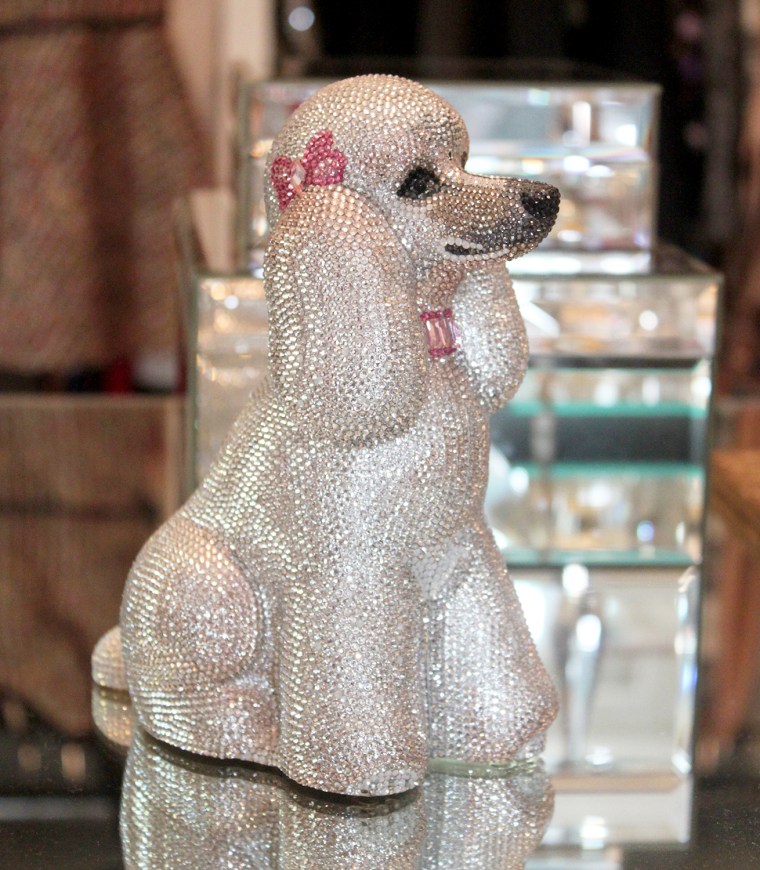 The bag, Bryant said, is so special because it is modeled after her own dog, Lucie.
"I love is so much I can't even tell you," she said. "It makes my heart sing."
4. Venetian perfume bottle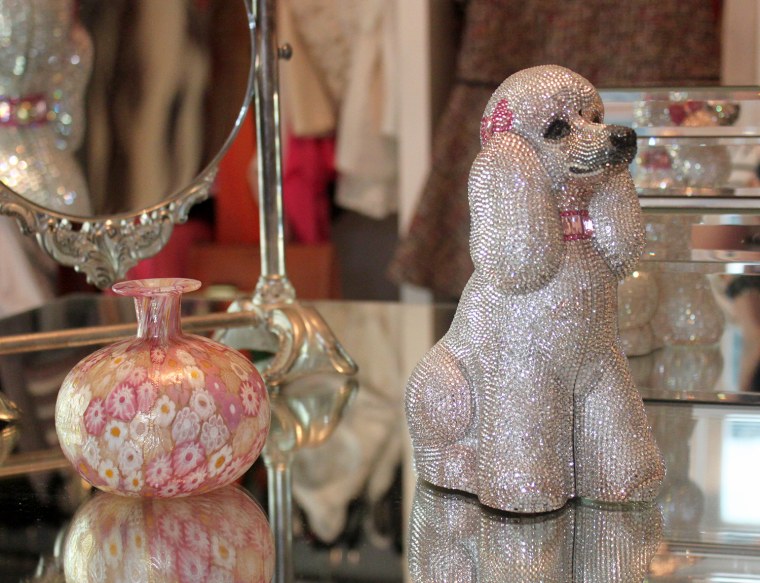 Sitting next to Bryant's poodle is a pink floral perfume bottle, which the designer purchased on a recent trip to Italy with her best friend.
"I just love the colors, and having something that reminds me of my trip with my friend is so special," she said.
5. Her red Black Halo gown
Bryant not only wore this stunning red lace and silk gown for the "Mad Men" Black and Red Ball, which marked the show's final season premiere, but she also designed it in collaboration with Black Halo.
"It was amazing to be able to do that and to be able to wear something that I created," Bryant said. "I felt like a princess that night."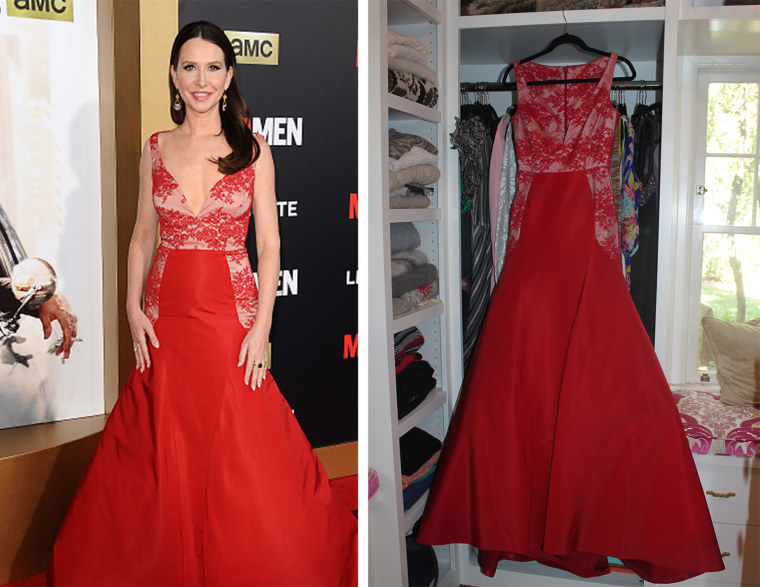 Working with Black Halo, Bryant said, "was incredible." So incredible, she also worked with the label to create a retail line that will be available in stores this July.
6. The ladies of "Mad Men"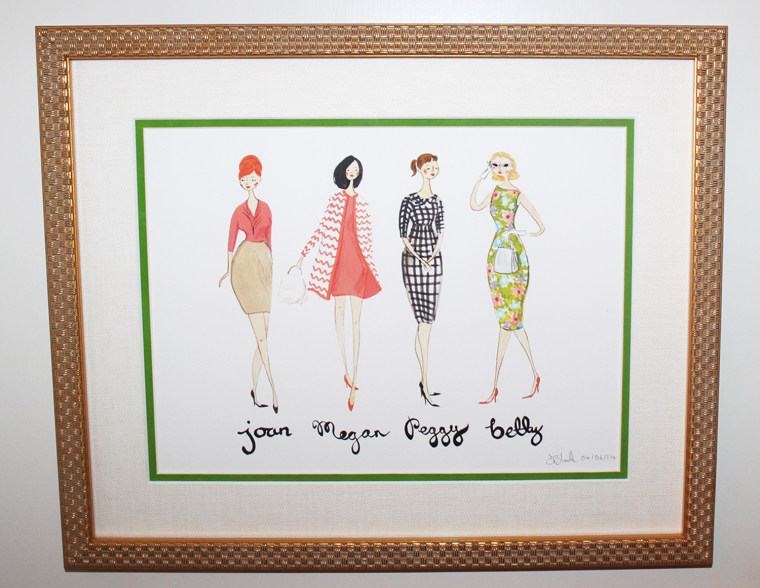 This drawing of the "Mad Men" ladies (from left to right: Joan, Megan, Peggy and Betty) was a gift from Christina Hendricks after the show finished filming for good.
"It captures each of their characters so well," Bryant said of the costumes depicted in the artwork.
7. Those shoes!
What woman wouldn't love a personal collection of customized shoes? Bryant's array of patent-leather footwear are part of her new line with Shoes of Prey.
"I've been wearing my shoes a lot," Bryant said, testifying to the comfort of the heels. "I can take a lot of pain in footwear. But I feel so strong and empowered in these shoes."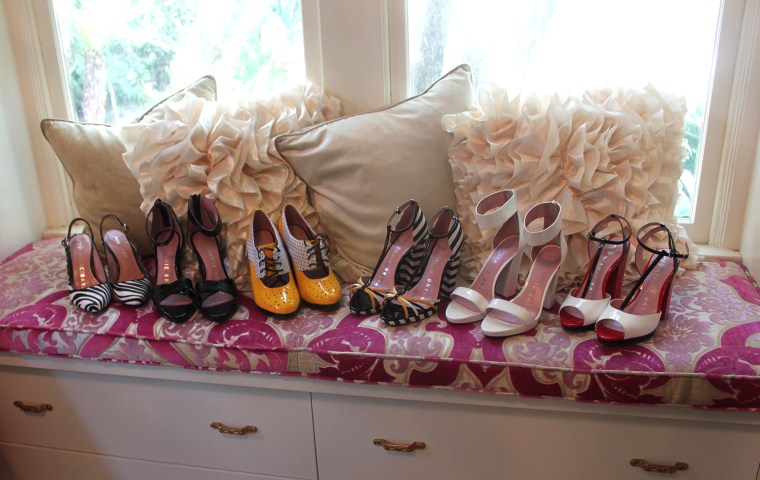 Bryant said that she was going for a 60's vibe with the shoes, evidenced by the array of strong colors and patent leather, which can all be completely customized by heel type, height and color on the Shoes of Prey website.
"It was for spring, so I thought the colors should be bright and bold."