The burgers are being prepped, the watermelon cut and the water guns filled. The unofficial kickoff to summer is this weekend and you've got a guest list of friends and family ready to celebrate at a good old-fashioned barbecue.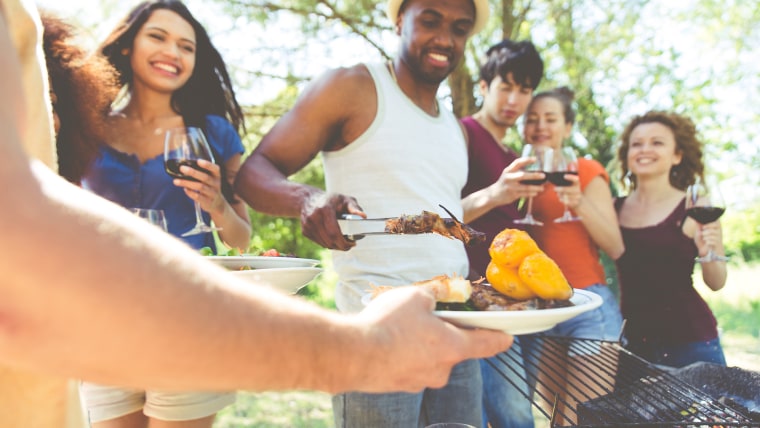 But there's one more thing to consider before the festivities begin: how to keep those pesky bugs away. The unwanted party crashers can really put a damper on a good time, ruining food and annoying guests.
Luckily, there are ways to combat those critters.The editors at Martha Stewart Living shared a few tips with TODAY Home to keep bugs away from your cookout.
1. Cover food with containers.
Insects love food as much as we do, so make sure to keep your dishes covered as much as possible. Use lidded containers to hold fruit — such as lemons and limes at the bar — to keep flies and bugs away. Mesh domes are also great for protecting produce, meats and sides.
2. Run a fan near your dining area.
Not only will it help keep you and your guests cool during a hot day, but this trick can also keep the mosquitoes away.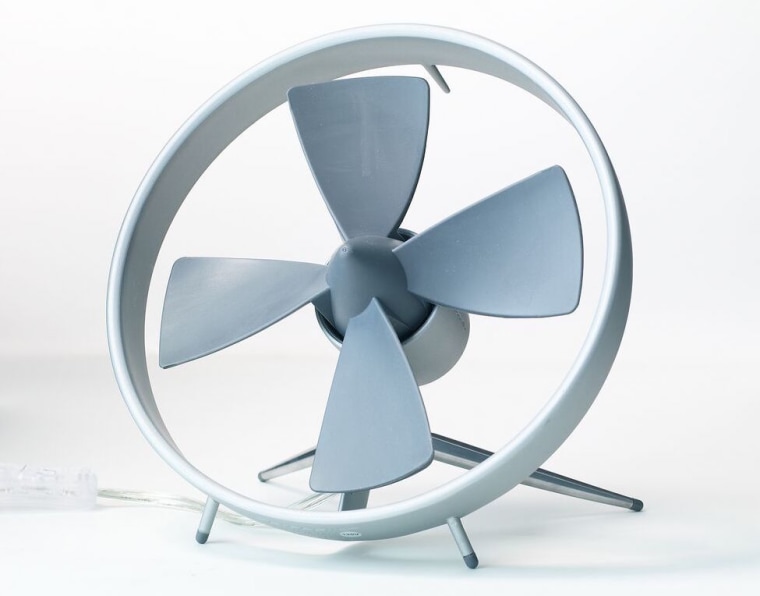 3. Prevent bugs from stealing your sips.
Here's a fun and easy craft project that will keep bugs out of your sweet drinks: Take a paper cupcake holder and punch a hole in the middle of it with a hole puncher. Then turn it upside down so that it covers the cup and poke a straw through it. With this cute cover, you won't have to worry about accidentally drinking an insect!
4. Light the way for bugs to leave.
Use tiki torches with citronella or other insect repellent oil to combat insects. Bonus: It multitasks as a pretty lighting source in your backyard.
5. DIY your own natural insect repellent.
Fill a 4 ounce spritzer bottle two-thirds full of water, then add four to six drops of an essential oil combination (see the magazine's recommendation here). Fill a container, flowerpot or basket with this mixture along with bottles of non-greasy sunscreen for guests to grab when they need.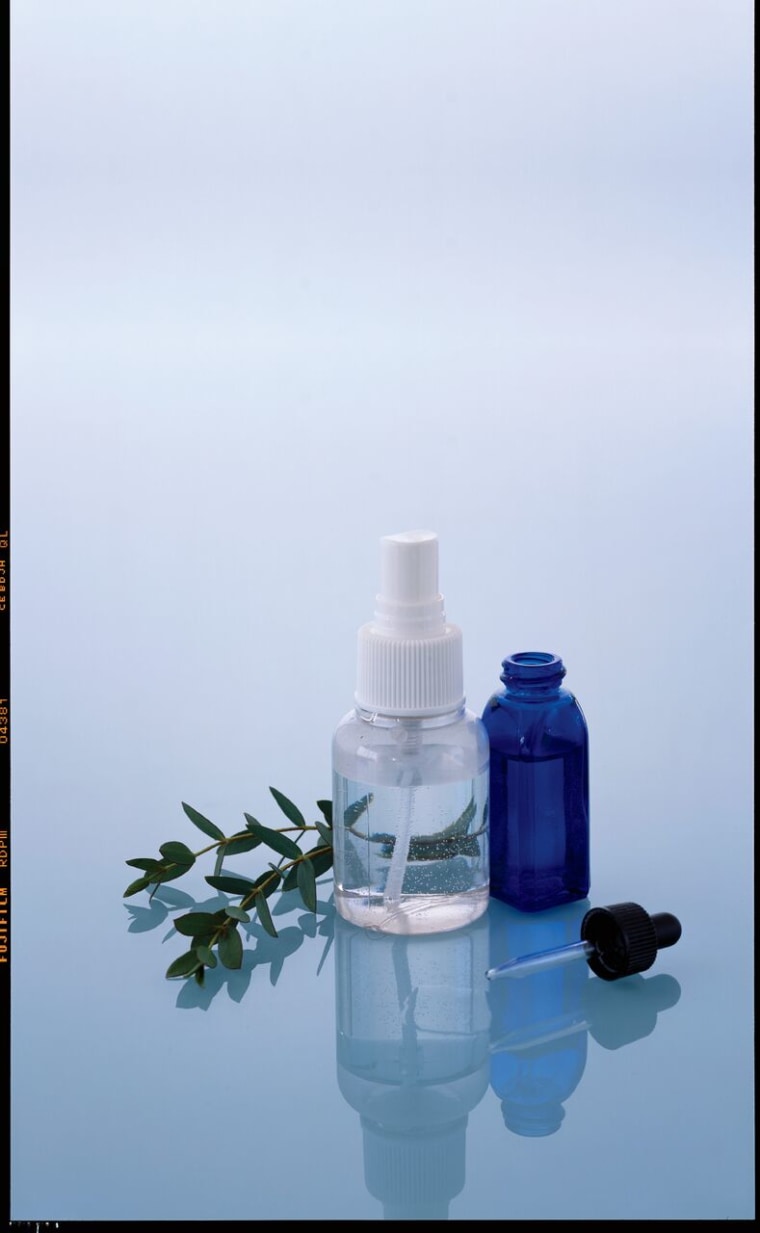 6. Use geraniums as decoration.
Amy Shey Jacobs, owner and creative director of Chandelier Events, told the magazine that plants like geraniums can help repel bugs, so set them out on your table as decoration. Other plants that can be used to keep insects away include basil, dill, mint, rosemary, lavender, lemongrass, lemon, thyme and alliums. If you've got a specific beetle problem, try parsley.
7. Keep ants away with this DIY vinegar solution.
Here's a tip that Stewart swears by herself: pour equal amounts of water and white vinegar into a spray bottle and mix it up with a good shake. Spritz the solution in water-resistant areas where you might see a lot of ants (around your patios, porch or picnic table.) You can also use it to spray down a table before people sit down to eat tokeep those ants away.
See more tips for your backyard barbecue in the June issue of Martha Stewart Living.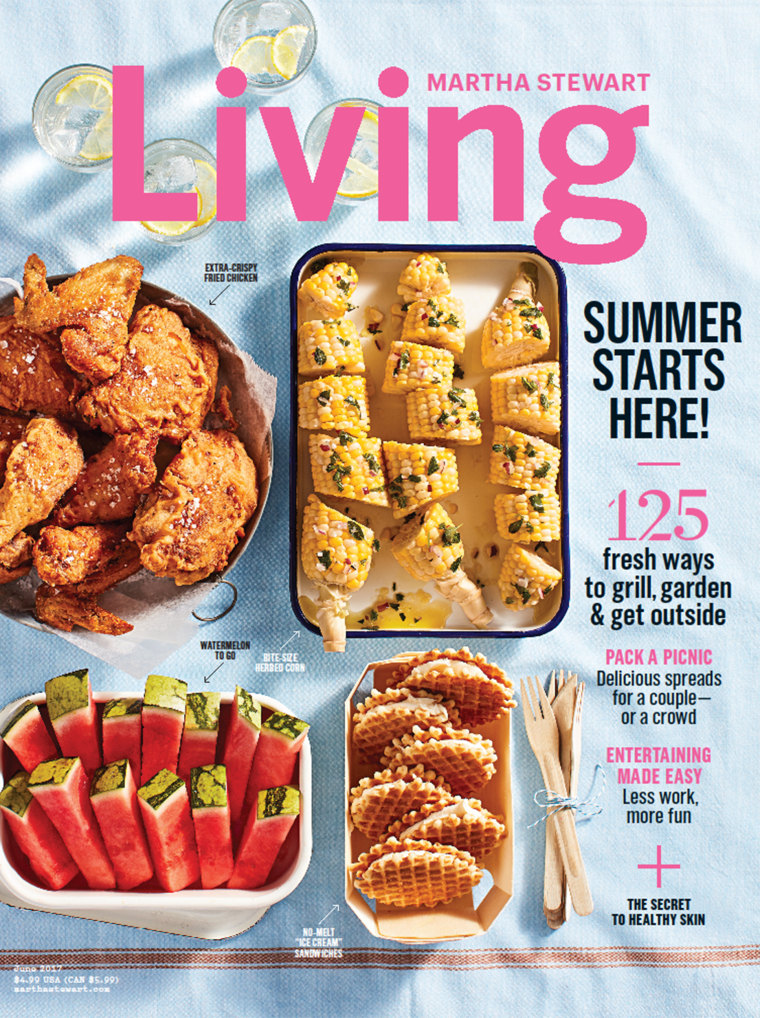 RELATED: