What if you could paint your bathroom a certain color and instantly increase the value of your home? A new report says that may be possible. According to a Zillow analysis, houses with a blue bathroom (often found in hues of powder blue or light periwinkle) sold for $5,440 more than expected.
"Color can be a powerful tool for attracting buyers to a home, especially in listing photos and videos," Svenja Gudell, Zillow chief economist, said in a statement issued to TODAY Home. "Painting walls in fresh, natural-looking colors — particularly in shades of blue and pale gray — not only make a home feel larger, but also are neutral enough to help future buyers envision themselves living in the space."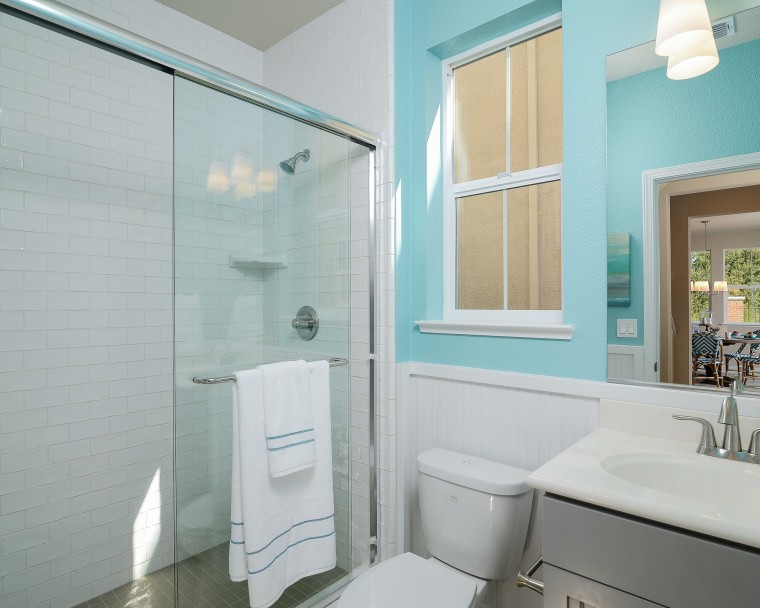 A light blue hue can pay off especially well in bathrooms and kitchens because it complements white countertops and cabinets, Gudell added.
It also seems to do well for bedrooms and dining rooms. Homes with shades of light cerulean to cadet blue in the bedroom went for $1,856 more while those with dining rooms in shades of slate blue to pale gray blue went for $1,926 more.
The analysis found that walls painted in other cool, natural tones — like pale gray or soft oatmeal — were also present in top-performing listings. Looking to give your place a new coat of paint? See below for some other interesting findings:
Homes with an exterior painted in "Greige" (a mix of light gray and beige) sold for $3,496 more than similar homes painted in a medium brown or tan stucco.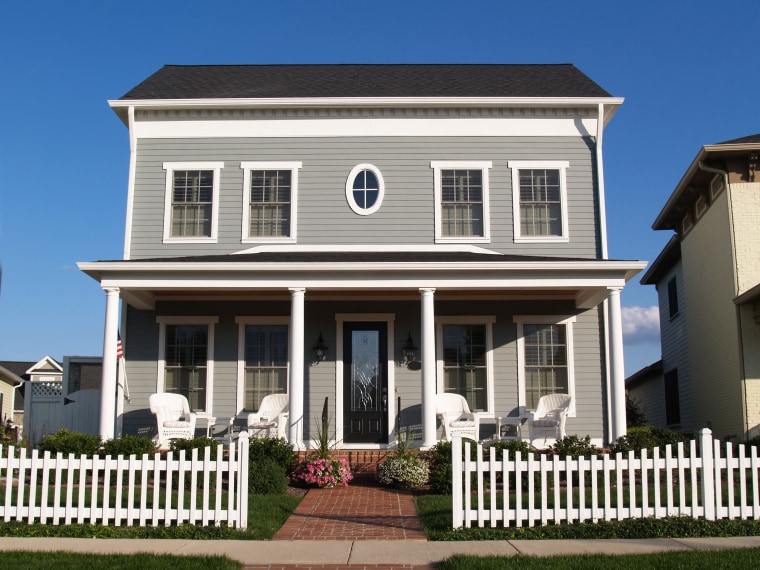 If you want to give your place a pop of color, try a new coat of paint on your front door in a shade ranging from dark navy to slate gray. It can increase the value by $1,514.
If blue isn't your color, just don't leave your bathroom white. Homes that did that sold for an average of $4,035 below similar spaces.
Red dining rooms used to be a trend, but not anymore. Homes that had dining rooms painted in brick red, terracotta or copper red decreased in value by $2,031.
Fascinating, right?