Mounting a TV can be hard enough, and once you're done the last thing you want to deal with is the trail of wires that now hang along the wall. But small decisions, such as the placement of these wires, are important, and can impact the overall appearance of your home.
Lou Manfredini visited TODAY Thursday to share three tips that will help you nail your next DIY home improvement project.
1. What is the best way to hide cords that are both a tripping hazard and dangerous to pets?
Use Command Clear Round Cord Strips, $3.49, from 3M to cover unwanted cords. Double-sided tape leaves the walls damage-free and cleanly finished.
If you need to remove the cord, it easily comes apart.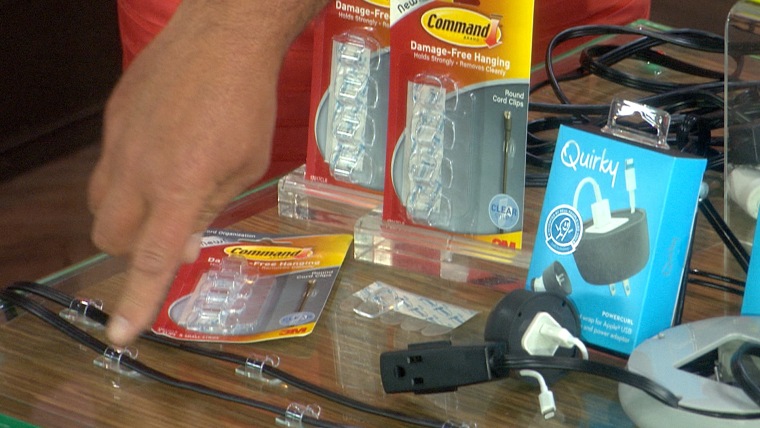 Manage phone cords using Quirky's Powercurls, $9.99. Wires are coiled on the backside of this device, leaving counters nicely organized and uncluttered.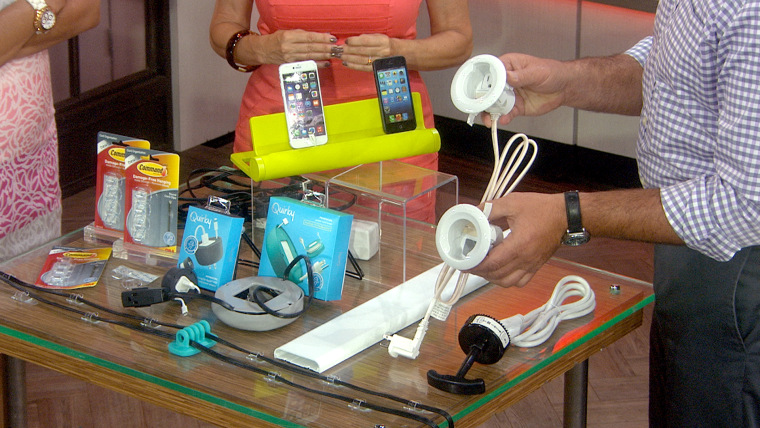 If you mounted your TV, use the Wiremold Flat Screen TV Cord Cover to camouflage wires. Paint the cover to match your walls and it'll blend right in!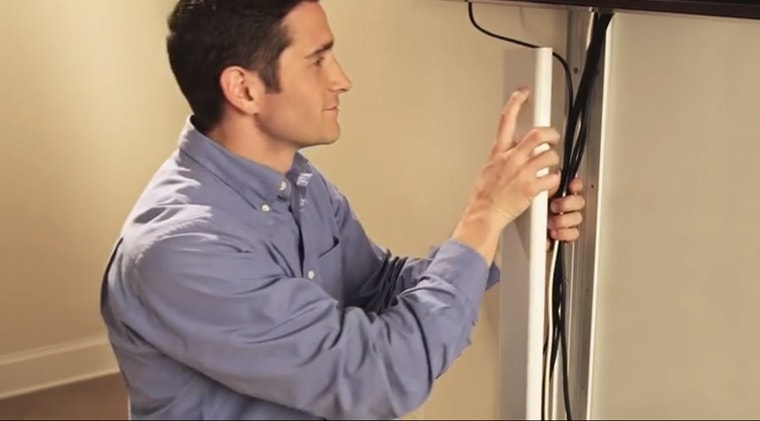 2. What recommendations do you have for choosing a door that can sustain a very damp environment?
Steel, fiberglass and wood are the three most common door styles but fiberglass requires the least amount of maintenance and will hold up best against damp weather conditions. This material can also be stained.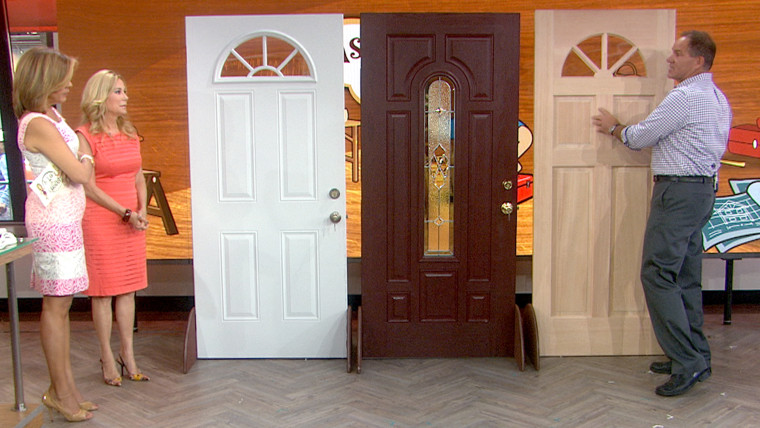 3. What is the best way to repair cracked siding on your home?
Replace vinyl siding when it's warm outside— the increasing temperatures make it easier to take apart.
Wedge a screw driver under the damaged piece of siding and pop it out. Take the top and bottom panel out, add the new one and nail it in!