Take a trip to the future — with IKEA's help.
The home goods brand teamed up with Swedish design students and the design firm IDEO to create the Concept Kitchen 2025 exhibition, a showroom of what our kitchens might look like in 10 years. The biggest reveal of all? It isn't drastically different than what we're used to today. Just expect a few (very good) upgrades.
Digital dining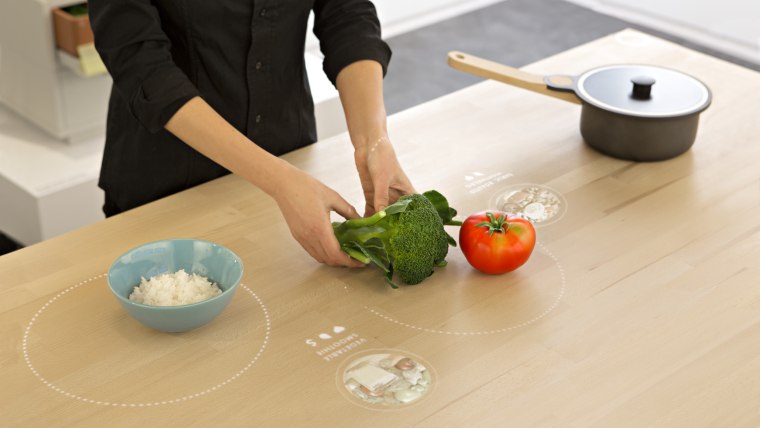 It's no surprise to see that IKEA predicts technology will continue to rule our lives — including what we eat. The team predicts kitchens will be equipped with a camera and projector above worktables that will see ingredients, then tell us how we can cook with them.
Visual storing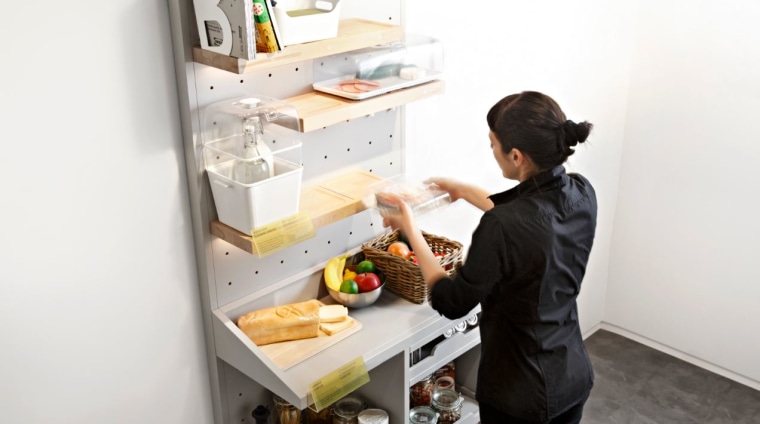 Kitchen cabinets will be so 2015 in 10 years. IKEA and its design team see open shelving being used instead of cabinets, and while it may require a bit of practice in being tidy, the advantages seem legitimate.
"While existing fridges waste energy and hide our food, this modern pantry makes food visible, keeping us mindful and inspired by the food we've got around us," the design team said in a press release. "We'll waste less of it."
If you want to be a trend setter, here's an idea of how you can DIY open shelving in your kitchen.
Watering wisely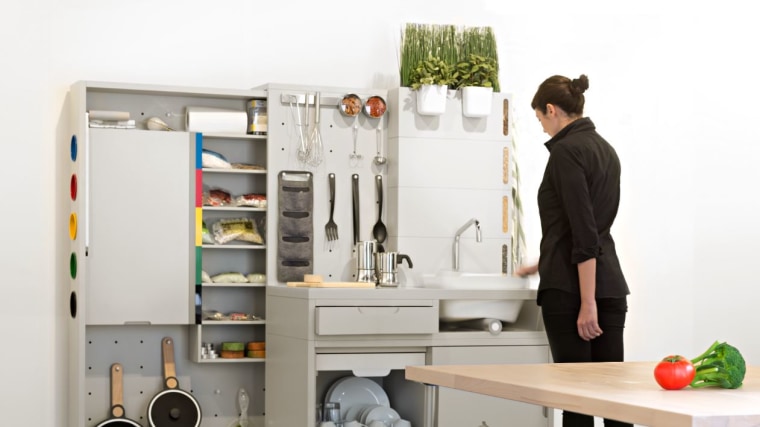 Water is already becoming a commodity, so this idea to help use water responsibly is more than welcome.
IKEA sees kitchen sinks containing a drain on each end. Tip the sink one direction for water that could be reused watering plants. Tip the sink the other direction for water that's been contaminated with chemicals and is not reusable.
"A 'mindful design' solution makes us conscious of our everyday decision," IKEA's press release reads, "and helps us make better-informed choices."