Swedish furniture retailer Ikea is always keeping us on our toes, whether through weird and wonderful advertising or creative customer discounts. (Then there's the process of putting their furniture together, which is its own wild adventure.)
With their latest product release, Ikea is drawing on both tradition and research to help deliver a better night's sleep — or so they say.
The product, called the "TOG-ether bundle," hinges on a heretofore little-known Swedish belief that two duvets are better than one. According to Ikea's press release, replacing a larger duvet with two smaller ones is "an established sleeping method known to ensure Swedes win at sleeping when sharing a bed" — and now, it's coming to Ikea's U.K. stores.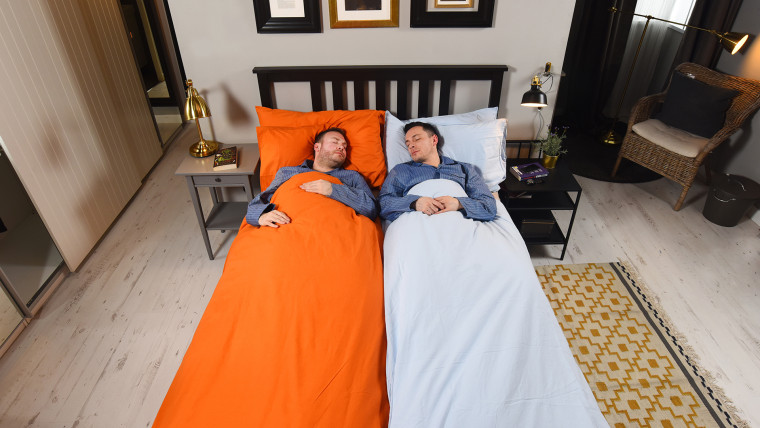 Ikea cites research stating that half of Brits regularly lose out on a good night's sleep, with 10 percent blaming stolen covers and 40 percent blaming temperature control as the cause. Using two duvets apparently makes for happier bedfellows, ensuring that "the individual is able to choose preferred weight and warmth, be as tucked in as needed and not have their duvet stolen."
The name comes from Ikea's "tog rating" system, a measure of duvet weight and warmth. One person sleeps hot while the other sleeps cold? No problem! Choose-your-own TOGs are basically the top-layer version of those adjustable mattresses.
"Many of us find that not getting a good night's sleep is becoming a regular occurrence," read a statement from Carol McSeveny, textiles leader of Ikea U.K. and Ireland. "Getting enough sleep is of utmost important for us to remain healthy and optimize our well-being. This is why we have introduced this traditional Swedish sleep trend of using two single duvets instead of a double, in U.K. stores for a short period, allowing couples to select a duvet from the bundle that suits them."
Intrigued? Right now, Ikea's TOG-ether bundles are only available across the pond. But if you're interested in rigging your own double-duvet system, below are the top 5 best-sellers on Amazon.
This "light and fluffy" microfiber duvet insert from Utopia Bedding ($28, Amazon) has 4.5 stars from over 5,500 reviews.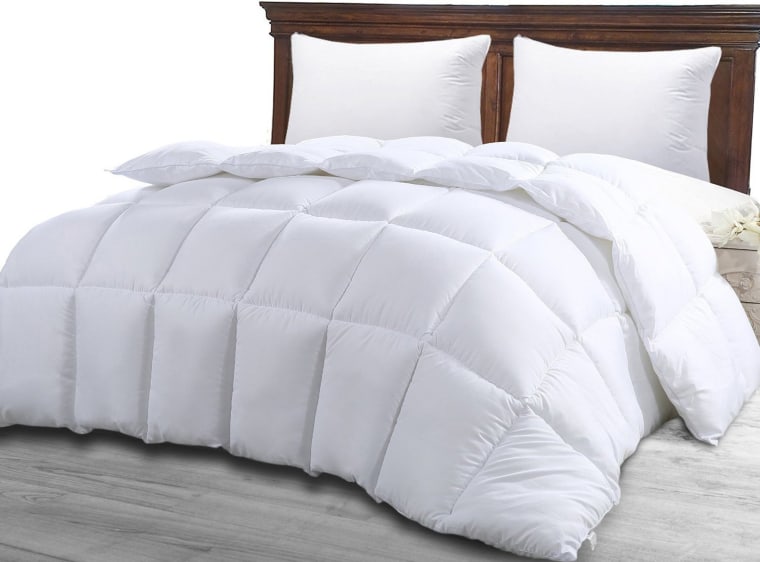 LINENSPA's microfiber duvet ($30, Amazon) is another crowd favorite. Reviewers rave about the high-quality construction and lack of bulk.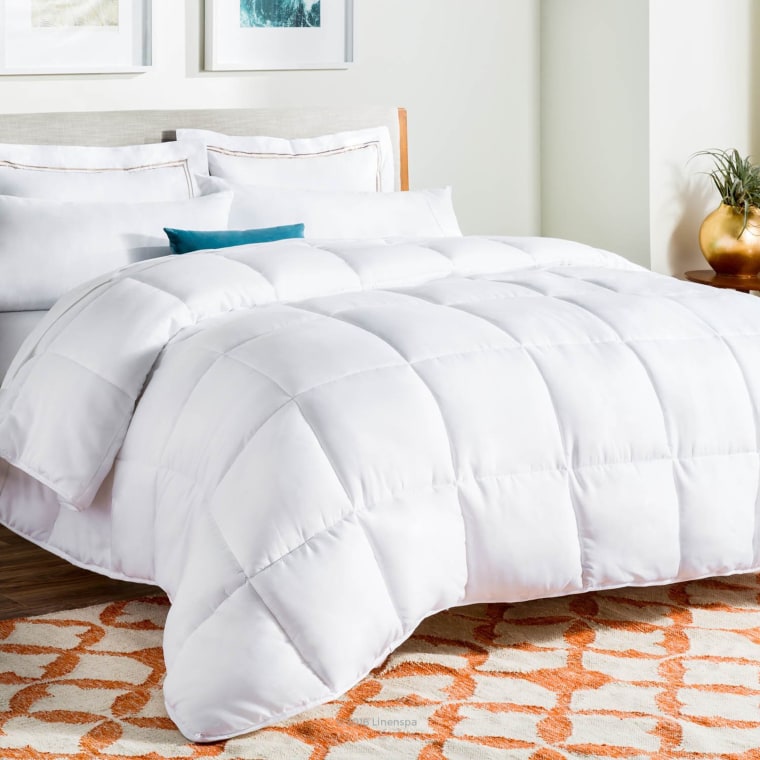 Equinox International's microfiber comforter ($28, Amazon) gets similar praise, with one reviewer claiming that the $27.99 product's quality is "what I would expect from a $300 comforter."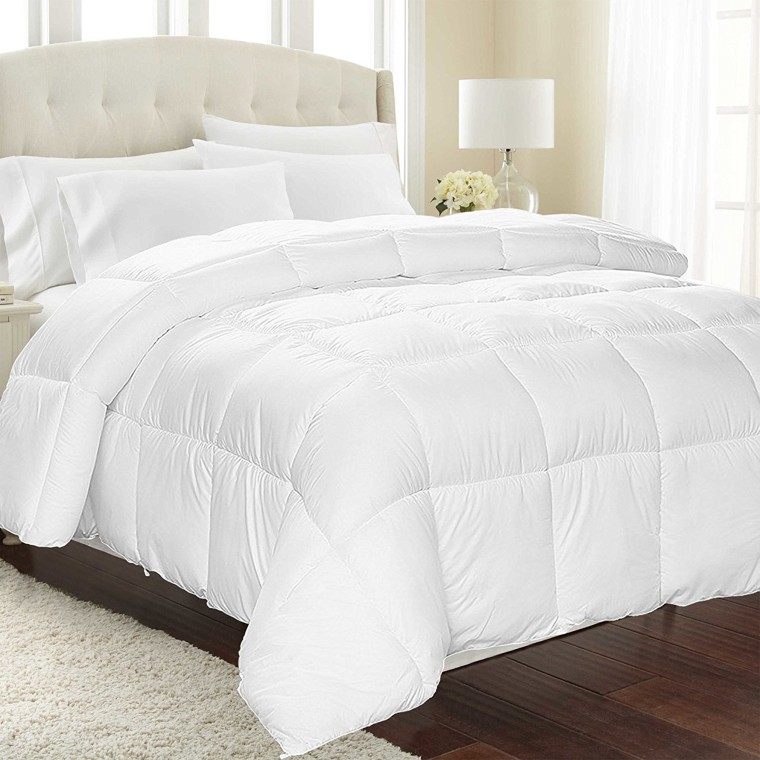 KingLinen's white duvet ($33, Amazon) is hailed as "hotel quality," with evenly-distributed stuffing that holds up to washing.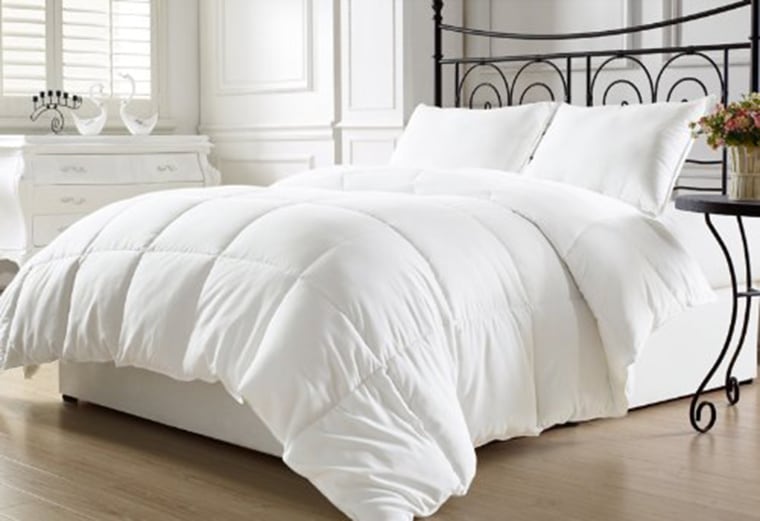 And HC Collection's "Egyptian quality" microfiber duvet cover ($25, Amazon) comes in 15 different colors, guaranteeing a match for any space.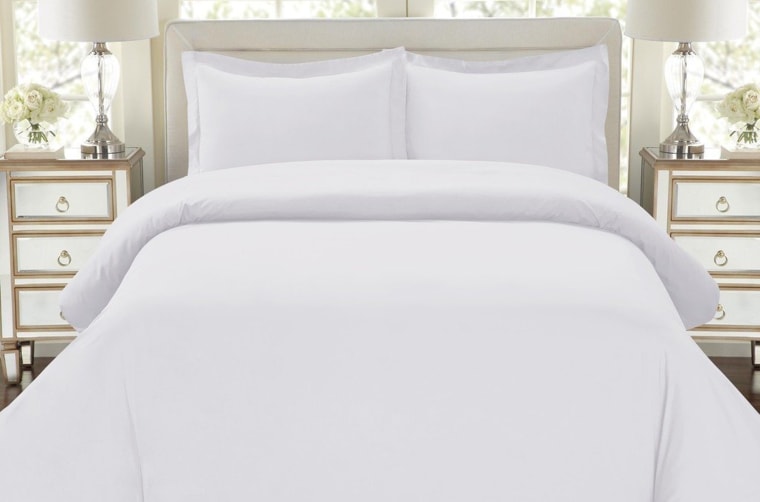 Sweet dreams! Just don't blame us if it suddenly takes you twice as long to make the bed. For more duvet covers and bedding options, check out our roundup of the best places to buy bedding here.