Ikea's new 2017 catalog won't officially be available in the US until Monday, August 8, but we've got a sneak peek at some of the coolest new products featured in it right now. And if you're short on space at the moment, you might really appreciate some of the things they have to offer.
From attractive open storage systems to an inexpensive mini kitchen, this year's catalog has plenty of solutions for tiny homes. Below, see five items we're loving for small spaces:
1. ELVARLI Storage System, Pricing varies per unit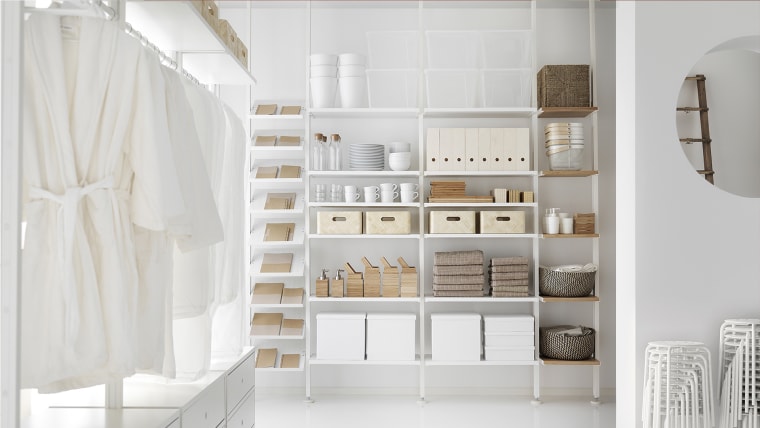 Open storage often gets a bad rap — it can sometimes make a room look cluttered and unorganized — but if done right, it can be an aesthetically pleasing and very handy addition to your space. Take for example this new storage system from IKEA. Its width and height are adjustable to give you a perfect fit, and it's got seamless joints, invisible fittings and a crisp white finish that keep it from looking like sore spot in the room. The system is perfect for those without closet space or who are looking for a practical room divider.
2. GRUNDVATTNET Sink Accessories, $3.49 - $12.99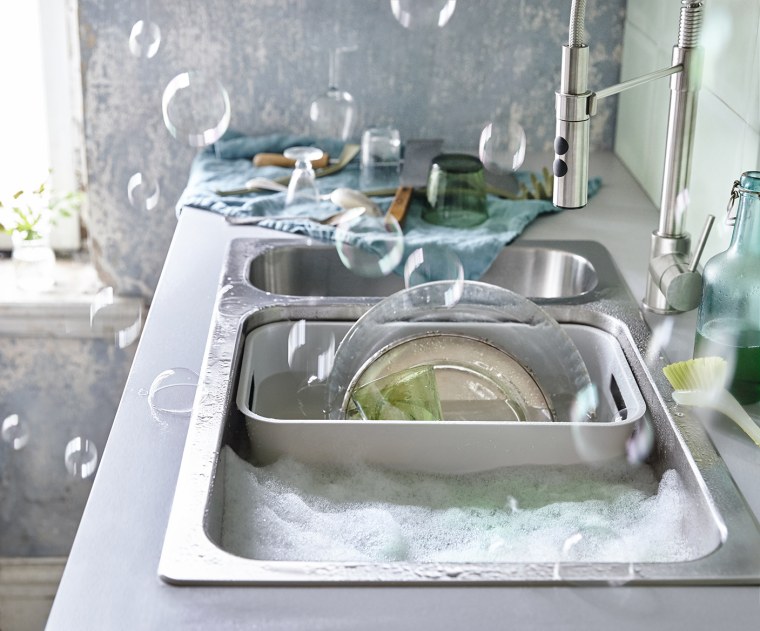 Don't have a big sink or lots of counter space? This new stackable series could be the answer to all your kitchen headaches. There's a skinny colander and wash tub that won't take up your entire sink when using it. You can also get a tiny chopping board and a plastic box to hold all those small kitchen utensils. Beside the convenience of these little accessories, they're great because they don't require a lot of space when stored.
3. KVISTBRO Storage Tables, $49.99 - $59.99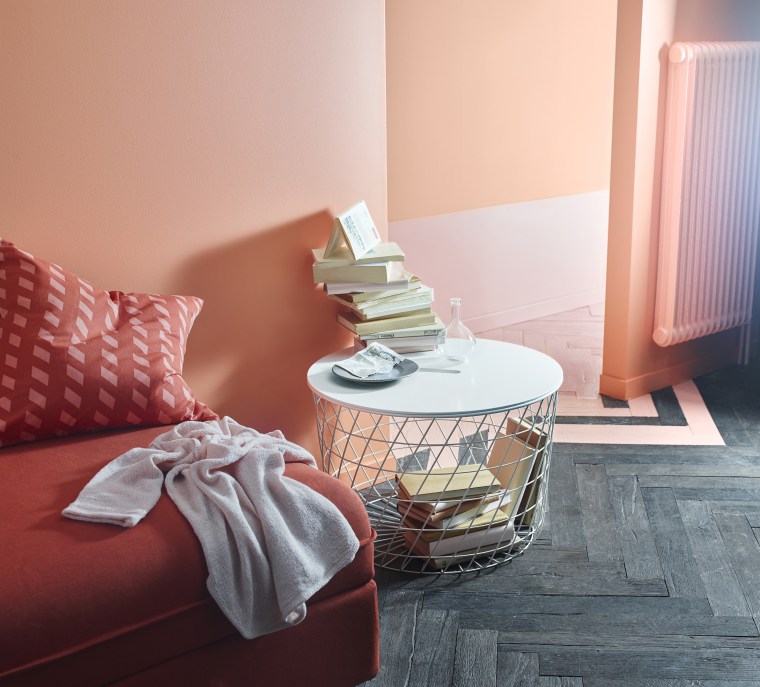 It's a table and display case in one! Fill this wire-patterned stand with books, blankets or even kids' toys for a practical yet pretty storage solution. There's a handle on the top that makes it easy to open.
RELATED: IKEA is losing its iconic blue bags! Here's what it has in store
4. SUNNERSTA Mini Kitchen, $112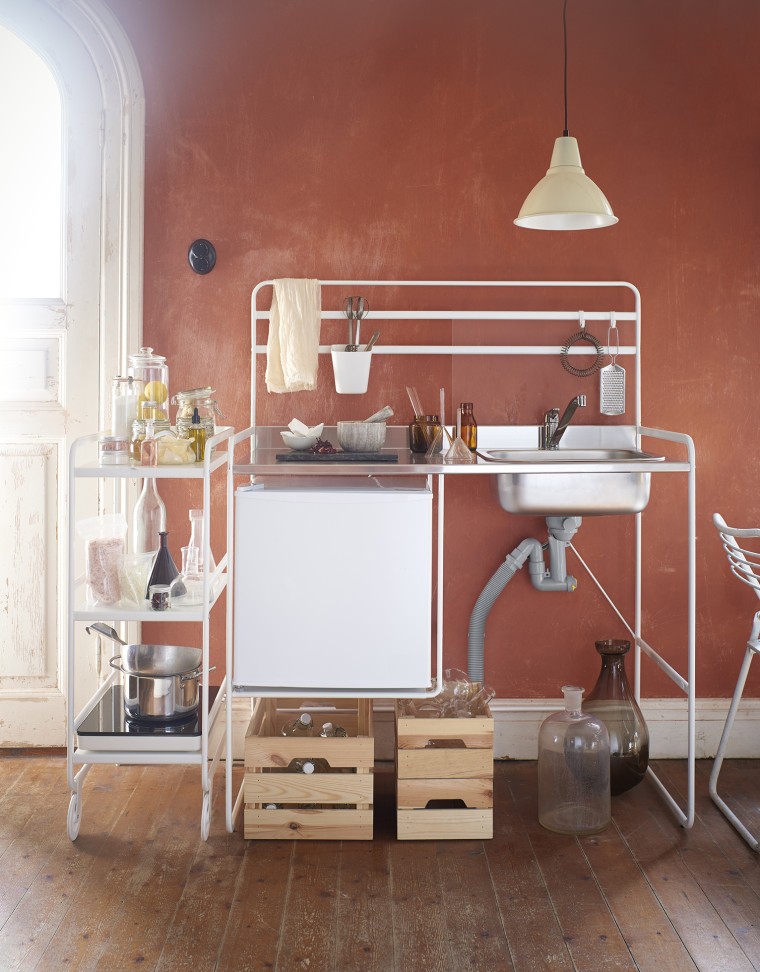 Perfect for tiny living spaces, this new free-standing kitchen with a sink proves that you don't need a massive installation to have fun cooking. While the appliances aren't included, it does have space small fridge and single cooktop. There's also a matching cart if you need more storage or extra preparation area. It's currently available at select IKEA stores.
5. VALLENTUNA Sofa Series, Pricing varies per set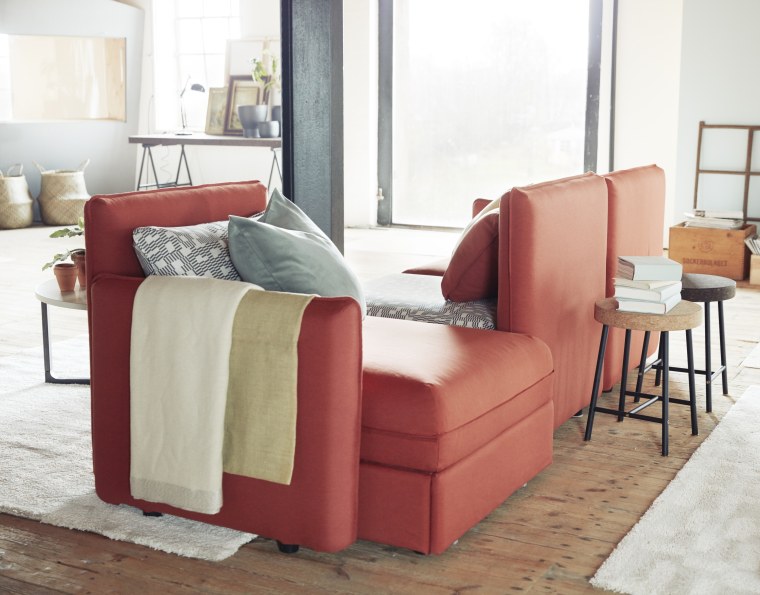 It's a bed, it's a couch, it's a convenient storage space! Thanks to its modular sections that you can mix and match, this sofa can be whatever you want it to be, and it's perfect for someone who needs flexible furniture in the home. The series comes in a range of colors, and all sections are removable and washable.
RELATED: See this kitchen go from 'dysfunctional' to dreamy after an IKEA makeover
See the rest of IKEA's newest products in the 2017 catalog, available in stores on August 8.