IKEA reissued its recall announcement for a set of dressers after revealing that another child has died following an accident with one of them.
The Swedish furniture giant has received 186 reports of tip-over incidents with its Malm line of chests and dressers for children and adults. At least 91 of the reports involved injuries to children, according to the U.S. Consumer Product Safety Commission.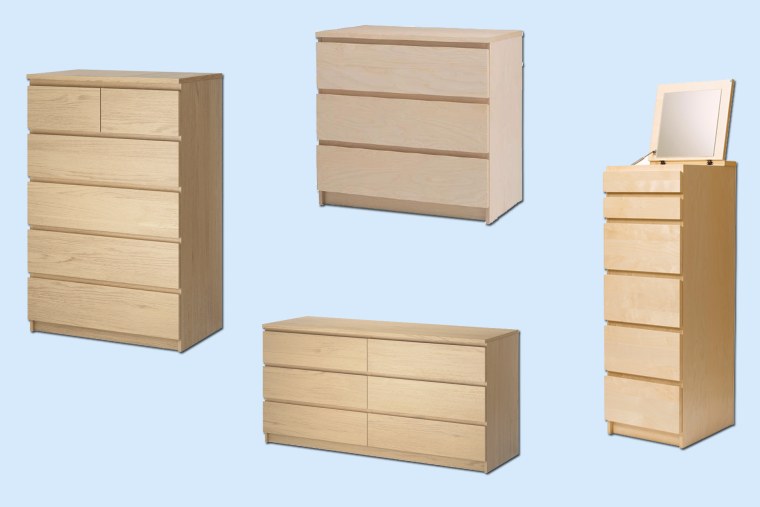 IKEA also has received 113 reports of other dressers tipping over, 53 of them causing injuries to children, the company said.
In all, eight children have died from injuries from the recalled dressers since 1989. The latest victim was a 2-year-old California boy who was trapped beneath an unanchored Malm 3-drawer chest that tipped over him.
IKEA last issued a recall warning on its Malm dressers in 2016. Consumers are advised to stop using the chests and dressers if they are not properly anchored to a wall. They can either get a refund or a wall-anchoring kit.
IKEA also is offering, free of charge, to pick up the recalled items or send someone over to anchor the furniture into the wall.
About 17.3 million recalled dressers were sold online and in IKEA stores between January 2002 and June 2016, ranging from $70 to $200 each. Other chests and dressers included in the recall were sold between 1985 and June 2016.
More information on the Malm furniture being recalled can be found on the CPSC website.
IKEA also set up a recall site to help consumers identify which specific dressers have been recalled.