It's safe to say you can spot an IKEA bag from a mile away thanks to its iconic bright blue color.
But now, the tote we all shamelessly use outside of the store to shuffle laundry and groceries around is getting an updated look. The new bag is pretty understated, and dare we say… chic?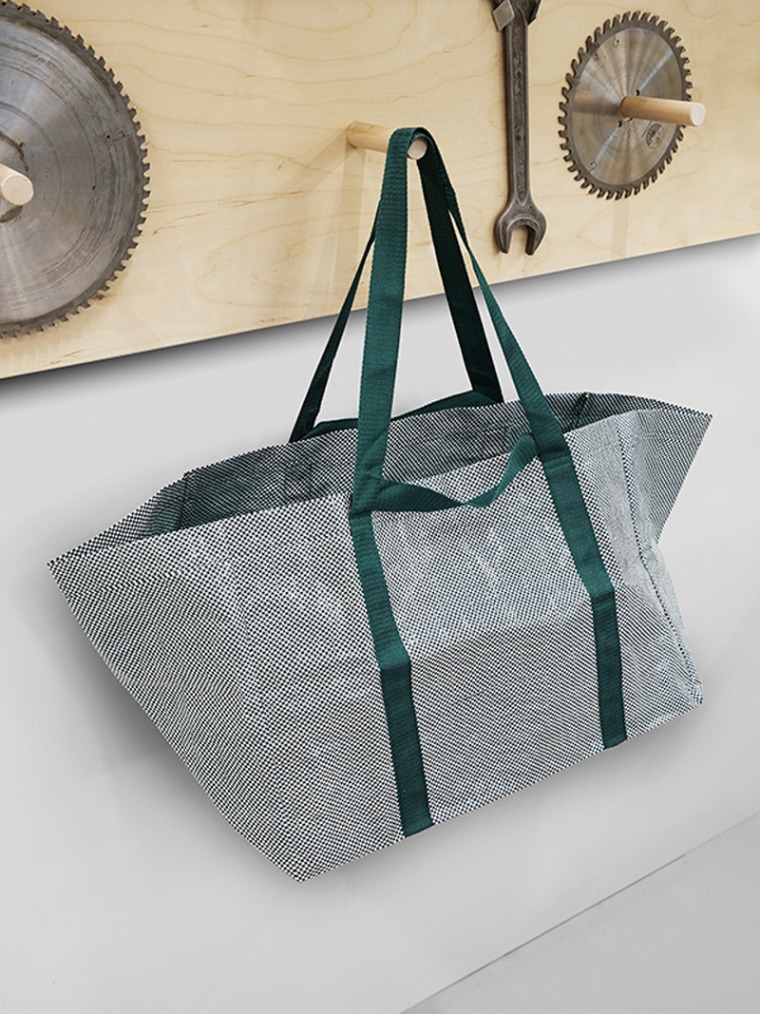 Made from woven forest green and white fabric, the new FRAKTA bag is designed through a collaboration with Danish design brand HAY which creates contemporary furniture, accessories, and rugs.
RELATED: Here's how to actually pronounce IKEA
IKEA has announced that the new shopping bags will be available in 2017. The iconic blue ones, made from synthetic material polypropylene, currently cost 99 cents, but no word yet on if that price will go up or not with the new bags.
The tote isn't the only item in the HAY collaboration line. There will also be furniture, lighting, accessories and textile designs.
RELATED: See this kitchen go from 'dysfunctional' to dreamy after an IKEA makeover
"The idea we had for the collection… was to do design which is totally clever, but understated at the same time," explained Marcus Engman, design manager for IKEA. "There are a lot of pieces with new constructions, new ways of doing things, but it is design that still blends in. There is also a longevity in it. We would like people to live with these things for a long time, because they are going to age in a beautiful way."
Considering we've had our blue IKEA bags since college, we're pretty excited about the update.