Spending a day at the sprawling and labyrinthine retailer IKEA is some people's idea of a nightmare. For others, it's a source of fun and inspiration.
In that spirit, massive groups of patrons began organizing coordinated hide-and-seek games within European stores, resulting in more than 32,000 people signing on to attend a game in IKEA's Eindhoven location in the Netherlands. That compelled the home goods giant to kibosh the brewing plans.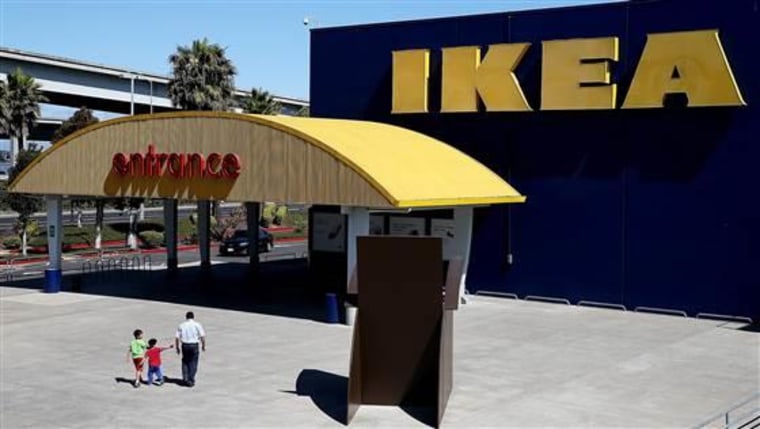 The move comes after a similar stunt beckoned hundreds to a Belgian store last summer and started the trend. In that event, for which IKEA gave permission, about 500 people hid in under-bed storage areas, inside refrigerators, in the recognizable giant blue bags and other spots, according to Bloomberg.
But with the huge interest generated by the Facebook recruiting this time around, the Swedish company issued the formal no-go, citing concern for public safety.
"Recently, the increased interest in playing hide-and-seek at IKEA stores has raised the issue of security," IKEA's U.S. corporate public relations director Mona Astra Liss told TODAY.com in an email. "IKEA must at all times be able to guarantee a safe environment for customers, as well as co-workers."
That said, she said the brand can actually get behind the concept of game playing — even if it can't deal with the liability issue. "IKEA promotes playfulness, and joyful moments with friends and families, be it among customers or co-workers," she said. "The need to play and have fun is part of the IKEA culture, and togetherness is a guiding principal that permeates the way we conduct our business."
That is to say, if your weekend plans include IKEA, it's okay to have fun. Just not too much fun.
Alesandra Dubin is a Los Angeles-based writer and the founder of home and travel blog Homebody in Motion. Follow her on Facebook, Instagram, Google+ and Twitter.
This article was originally published Mar. 17, 2015 at 4:43 p.m. ET.